Best Yogurts at the Store
The 3 Yogurt Brands That Dietitians Love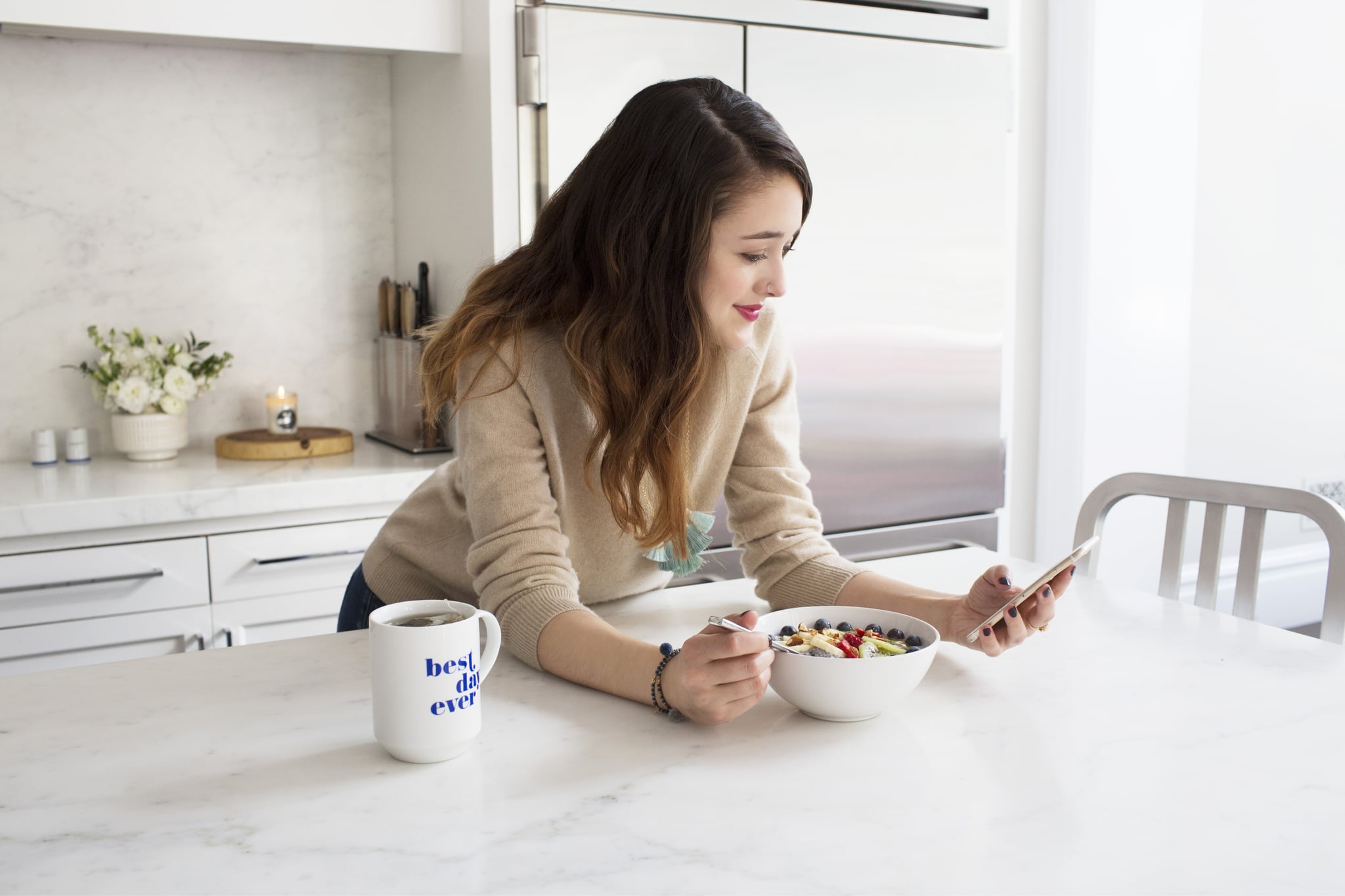 Yogurt — so hot right now. This satisfying snack packs a protein punch and can even help you debloat. And that includes Skyr, also known as Icelandic yogurt, Greek yogurt, and regular old yogurt that you'd get in the dairy section of your local grocer.
We asked three nutrition experts what they reach for when they're shopping at the market, an there were three very clear winners: Chobani, Fage, and Siggi's. These three brands were unanimously victorious (with Siggi's having a slight advantage), so use this as a shopping guide when reaching for a delicious breakfast choice or afternoon snack.
Lori Zanini, RD and certified diabetes expert told POPSUGAR, "In our house we do Chobani, Siggi's, and Fage." Not only does she include plain Greek yogurt in her diabetes meal plan, but she serves it to her family in a variety of ways. "I do 2-percent Greek yogurt sometimes when I'm adding as a healthy substitute in baked goods, and for my toddler. I've occasionally done the 4-percent Siggi's as a filling dessert option."
Fellow dietitian Lisa Eberly, RD, MPH, really . . . really agrees with the Siggi's suggestion. When asked what she always opts for, she told POPSUGAR, "Siggi's, all day, every day, nothing else." She's a die-hard skyr fan, but will also go for nonfat plain Greek yogurt in a pinch. Her rule of thumb? "Opt for the lowest sugar varieties. Rule for yogurt: more grams of protein than sugar!"
We also asked nutrition coach and trainer Carrie McMahon what she reaches for at the grocery store. She immediately replied with "Fage 0 or 2-percent, plain Chobani, and Siggi's" (noticing a pattern, here?). We asked her about fat content and when she opts for nonfat versus 2-percent, and she said it's all about balancing your macros. "If I'm eating [yogurt] with another fat source — nuts or nut butter usually — then I go for 0-percent, but if I'm having it plain then I go to 2 because the fat and protein combo in there will keep me fuller than just 0-percent on its own."
Image Source: POPSUGAR Photography / Sheila Gim