Good American Athletic Review
I Tested Out Khloé Kardashian's Athletic Line — Here's What I Thought About It
As POPSUGAR editors, we independently select and write about stuff we love and think you'll like too. POPSUGAR has affiliate and advertising partnerships so we get revenue from sharing this content and from your purchase.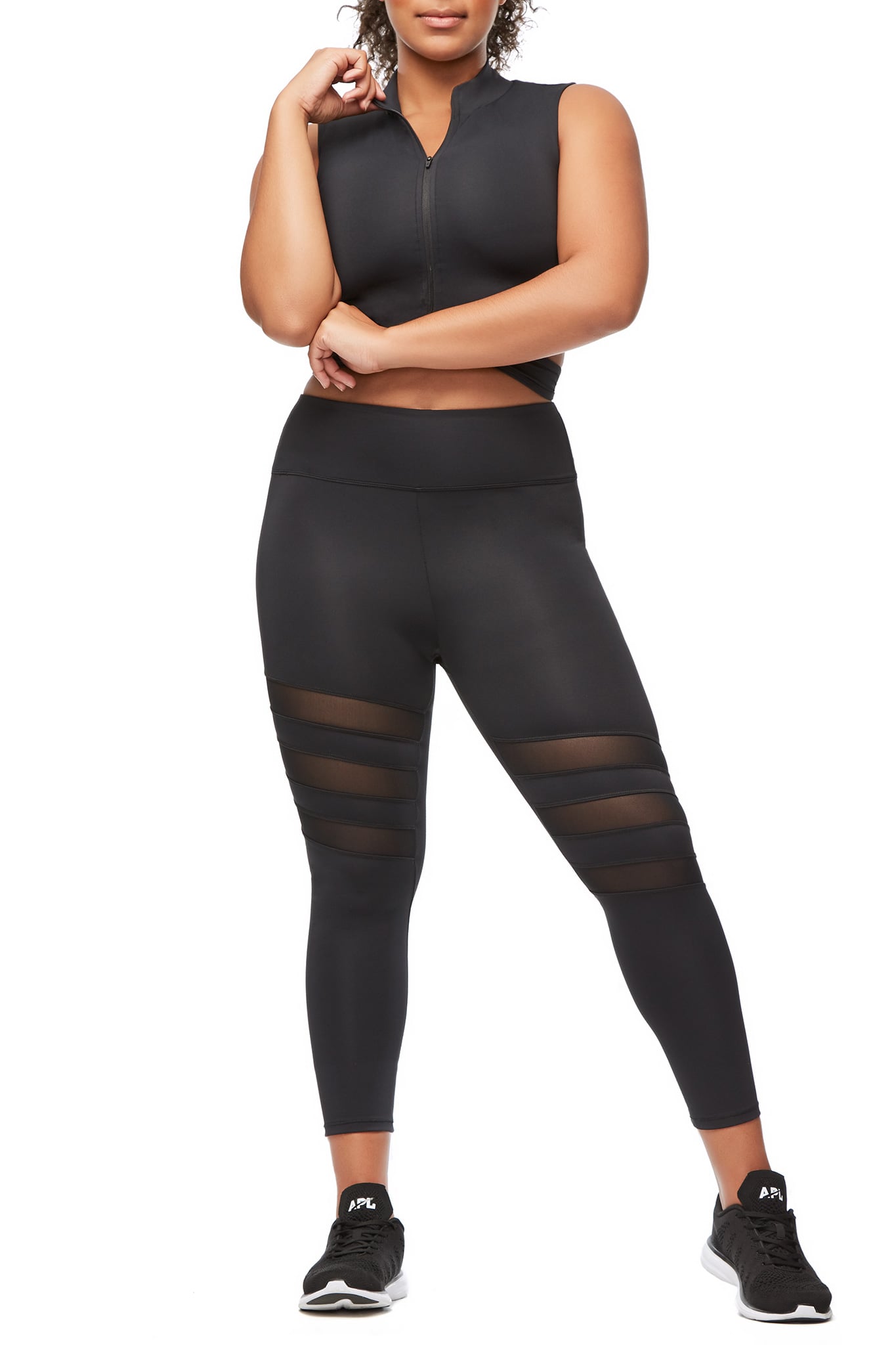 Khloé Kardashian and I may be in completely different tax brackets, but one thing we have in common is our love of fitness. Over the years, Khloé has been transparent about how she improved her health, how she works out, and her postpartum diet. Being healthy has become a lifestyle for Khloé, which is why I wasn't surprised when I found out Good American, cofounded by Khloé Kardashian and Emma Grede, would be branching out into the world of activewear.
To be completely honest, I had zero expectations when it came to the collection. As a fitness editor, personal trainer, and self-proclaimed fitness maven, I'm very picky about what I wear. I want leggings and bras that are comfortable enough to chill in, but functional enough to go HAM at the gym. I don't want to sacrifice functionality for cuteness and vice versa, and to my surprise, Good American's performance line met my standards.

The Icon Sports Bra ($59) is a medium-impact bra with a high neck, and it has a very sexy cross-back strap situation. The fit was great, but the best part was that although I was sweating, I couldn't feel it or see it on the bra. I was able to perform single-leg squats, lunges, and deadlifts in the Icon High Waist Leggings ($89) without the fear of my goodies showing or my leggings being too restrictive. Not only was the fabric sweat-wicking, but it was also comfortable, functional, and extremely soft. It's safe to say I'll be wearing the Icon Legging nonstop this year. I find most workout shirts to be too tight or just poorly made — I have zero desire to work out in a shirt that's 100 percent cotton — and the Racerback Tank ($49) was light, breathable, and sweat-wicking.

Overall, I was impressed by the entire collection (I need to get my hands on the crop tops), especially the fact that the items are both stylish and functional. Cuteness aside, the price points are similar to that of Nike and Lululemon. Sports bras start at $59, and a pair of joggers will cost you $129. So, you're probably wondering, "Is it worth it?" And to that question my response is yes.
Image Source: Good American