Halo Top Scoop Shop and Soft Serve
We Are Screaming For Halo Top's Ice Cream Scoop Shop — and Soft Serve!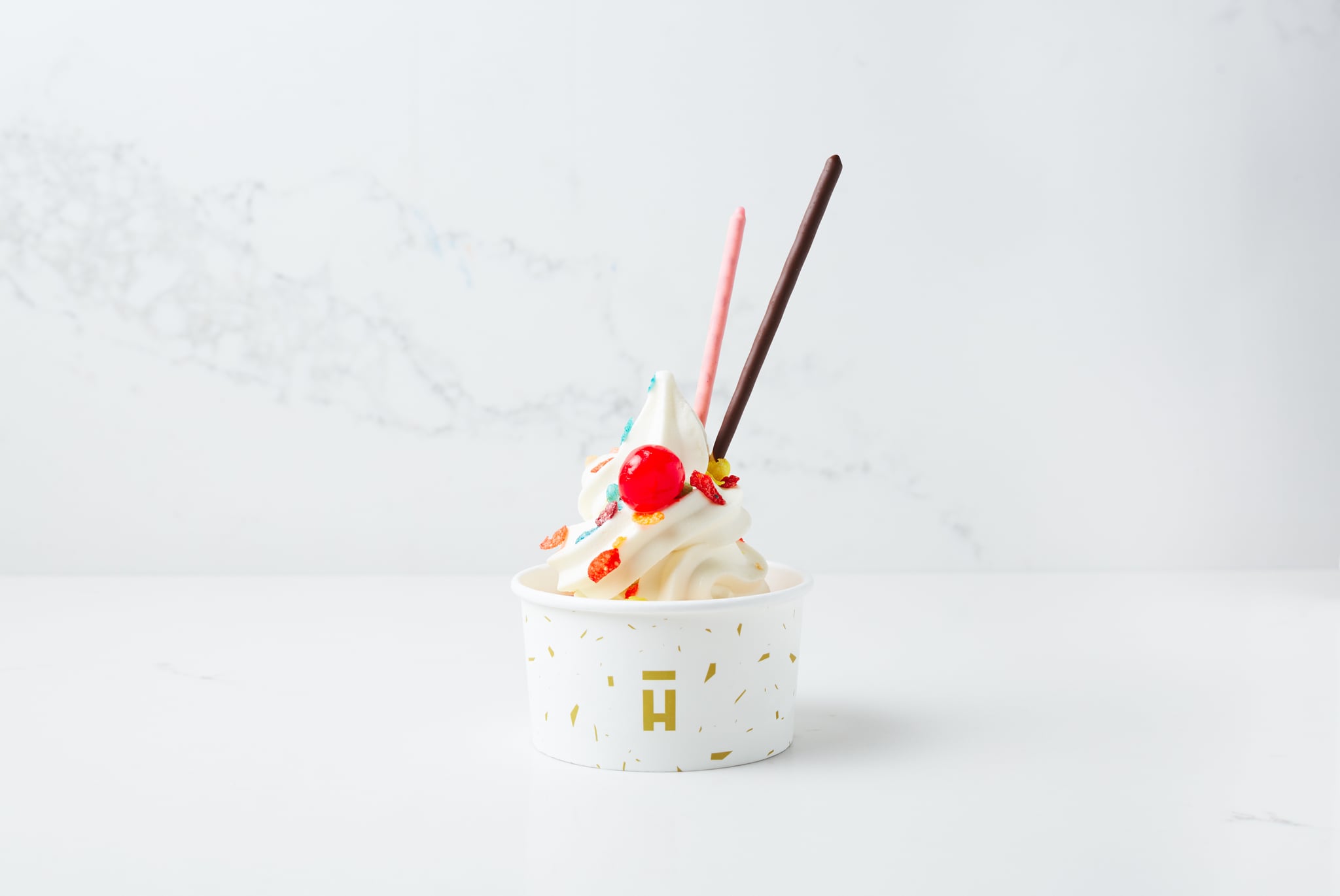 Let the salivating begin.
In case you can't get enough Halo Top, the brand just announced its first-ever scoop shop and soft-serve flavors, and we are shrieking. The heaven-sent scoop shop — opening Nov. 15 (and giving out free ice cream all day!) in Los Angeles — will be straight out of our dreams, with marble, gold, purple, and cutesy neon light signs. And, of course, heavenly ice cream.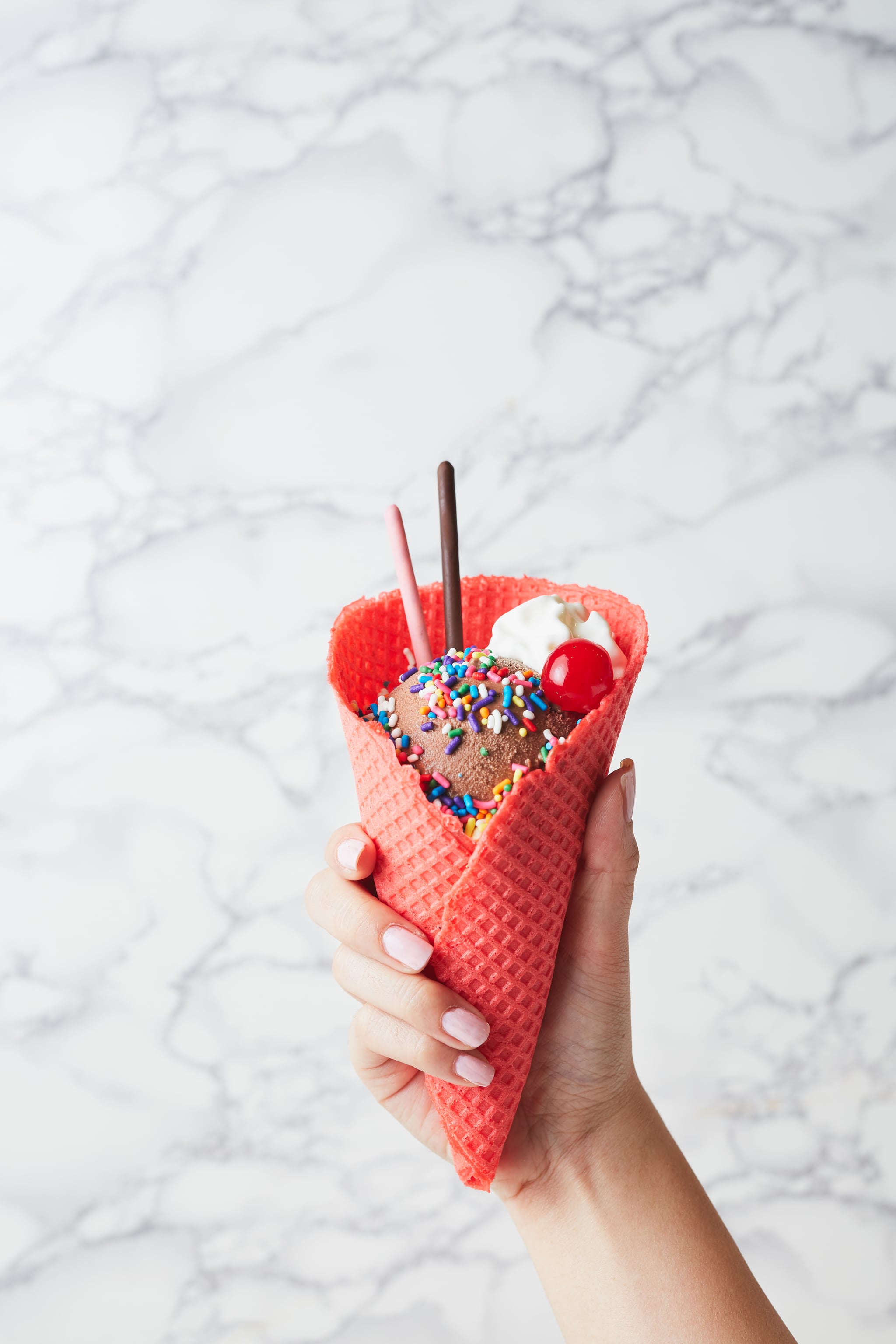 Here's what you need to know:
Location: The shop opens at 10 a.m. in Canoga Park at Westfield Topanga.
Scoop Flavors: You can get scoops of seven flavors you love: vanilla bean, cinnamon roll, pancakes and waffles (swoon), chocolate chip cookie dough, red velvet, caramel macchiato, and sea salt caramel.
Soft Serve: Brand-new soft-serve flavors will be vanilla, chocolate, strawberry, and BIRTHDAY CAKE.
Four Cone Options: It will offer Halo "puffle" cones (which the brand told POPSUGAR is like a fluffy waffle), cake cones, waffle cones, and sugar cones.
Behold the glory that is the puffle cone.
Ice Cream Tacos and Cookie Sandwiches: Not into cones? What about a taco or a cookie sandwich? Choose high-protein cookies or vegan cookies, and they'll whip up a sammie for ya.
Toppings: These will range from marshmallow sauce and mochi to fresh mango and shredded coconut.
Are you freaking out yet? Because we certainly are. We'll see you next week in LA, yeah?