Healthy Kale Salad
Skip the Juice Cleanse and Detox With This Nutrient-Packed Salad
Bored with kale? This salad will help you remember why you fell in love in the first place. This satisfying, refreshing, and detoxifying vegan salad offers over 10 grams of protein and almost 40 percent of your daily recommended fiber. Whether you're starting to feel under the weather or simply want to boost your immune system, this salad should become your go-to recipe, since it offers over 300 percent of recommended vitamin C for the day.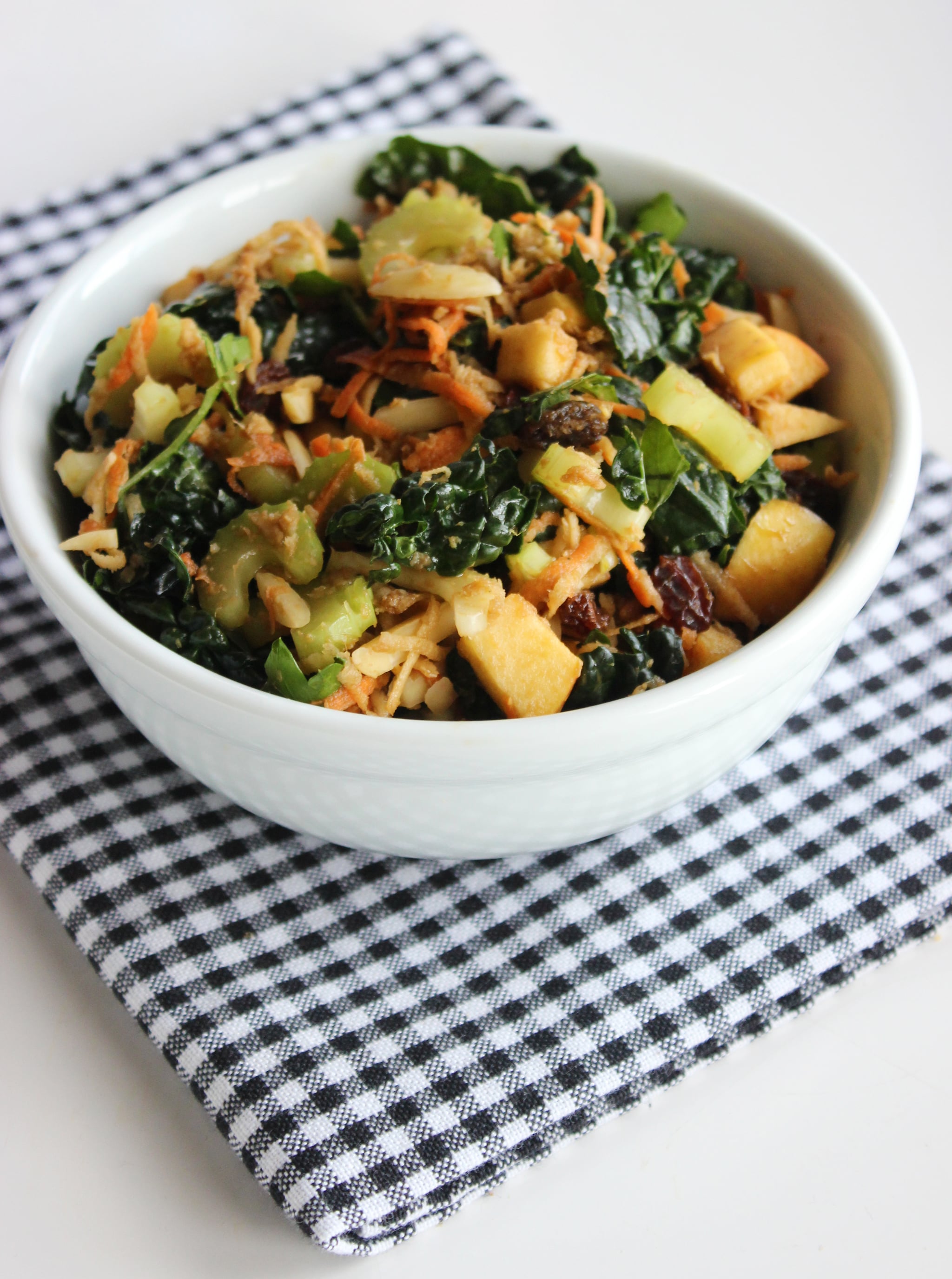 Have I mentioned that it's the best kale salad I've tasted in months? It's bright and packed with crunchy produce, and it has the perfect balance of bitter and sweet ingredients. Maybe it's a psychosomatic response, but with every bite of this salad, I feel healthier, since I know I'm pumping up my body with nothing but quality nutrition. If you're looking to support your body's needs but are not interested in going on some crazy juice cleanse, this is one recipe you need to try ASAP.
Kale, Almond, and Shredded Veggie Salad
From Lizzie Fuhr, POPSUGAR Fitness
Notes
If you're concerned about your sugar intake, feel free to use less apple or forgo the raisins. If you eliminate both ingredients from the recipe, each serving of salad only has 261 calories and 4.5 grams of sugar.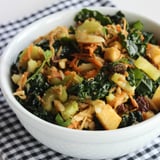 Ingredients
1 bunch of kale (about 4 cups when torn)
1/2 teaspoon extra-virgin olive oil
1 carrot, shredded
1/2 parsnip, shredded
2 stalks celery, sliced
1/4 cup parsley leaves
1 Fuji apple, diced
2 tablespoons ginger, minced
1/2 cup raw slivered almonds
2 tablespoons balsamic vinegar
1 tablespoon fresh lemon juice
1 tablespoon raisins (optional)
Directions
Tear kale into bite-size pieces and place in large bowl.
Pour in 1/2 teaspoon of extra-virgin olive oil into the kale, and massage for 2 or 3 minutes until it begins to break down.
Add the carrots, parsnips, celery, parsley, apple slices, almonds, minced ginger, balsamic vinegar, and fresh lemon juice to the bowl of kale. Toss to combine until everything is well mixed.
Sprinkle on a few raisins (optional), and enjoy.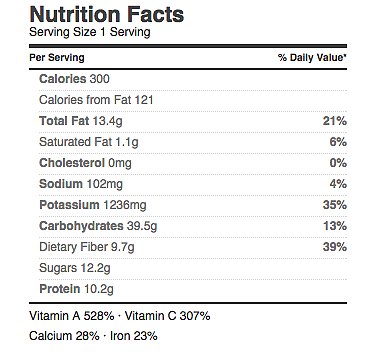 Source: Calorie Count
Information
Category

Salads, Main Dishes

Cuisine

North American

Yield

2 servings

Total Time

14 minutes, 59 seconds
Nutrition
Calories per serving

300