How to Do a Bridge With a Band
Selena Gomez's Trainer Shares Her Favorite Booty-Sculptin' Move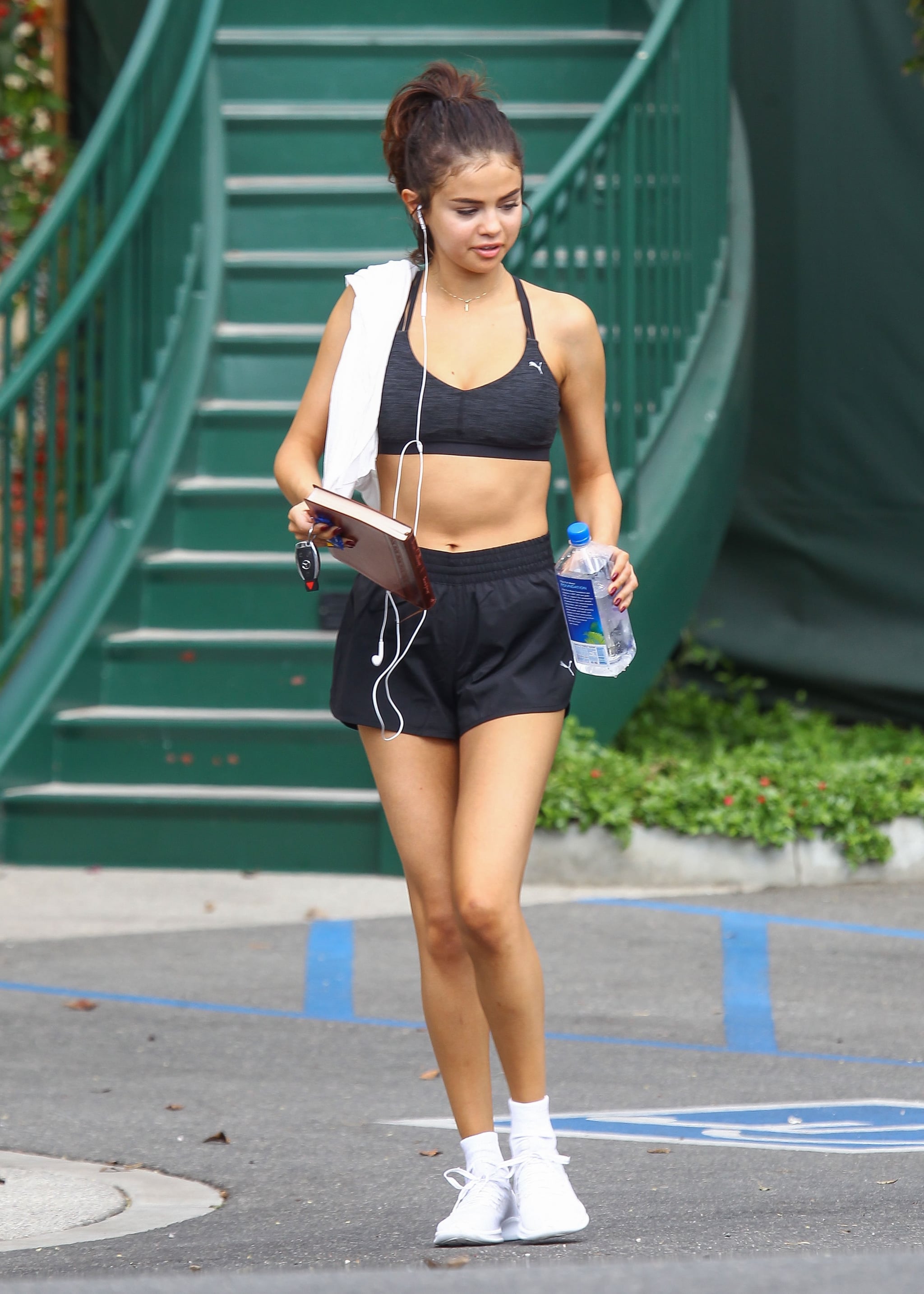 When one is looking for the best tush-toning exercises, who better to ask than the woman who consistently whips Selena Gomez's booty into shape? Her personal trainer, Amy Rosoff Davis, told POPSUGAR that her all-time favorite exercise for bringing up the rear is a "bridge with a TheraBand." In fact, she demonstrated it so beautifully in her 45-minute Class Fitsugar video workout. Check it out: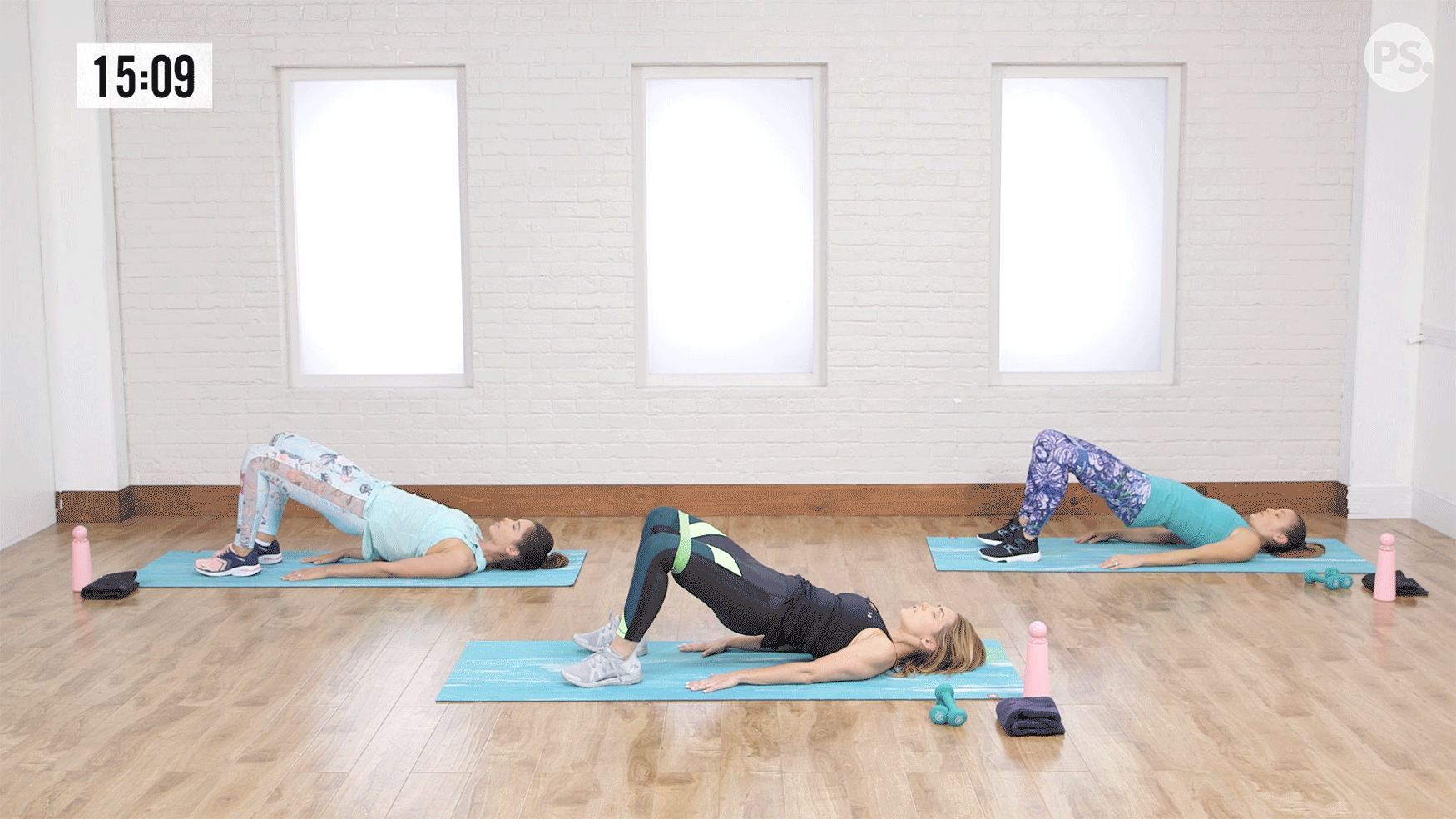 Begin lying flat on your back with a resistance band or TheraBand just above your knees and your arms along the sides of your body, with your palms facing down. Bend your knees, placing your heels as close as you can to your bum.
With your palms and feet pressing firmly into the ground, lift up your hips. Keep your palms on the mat or clasp your hands together below your pelvis, extending through your arms. You can also bend your elbows and rest your hands on your lower back. If your feet are close enough, you can also hold your ankles.
Begin to pulse your knees out and away from each other, maintaining a solid core, flat ribs, and lifted hips.
"Bridging with a TheraBand is incredible," Amy told POPSUGAR. "Even just bridging in general — there are so many variations you can do: pulsing up, single-leg bridges, moving side to side . . . and if you're doing it right, you're also activating your arms and stomach!"
Image Source: Getty / Bauer-Griffin