How to Stay Safe When Running
Runners, Here's How to Stay Safe and Fit on Your Next Vacation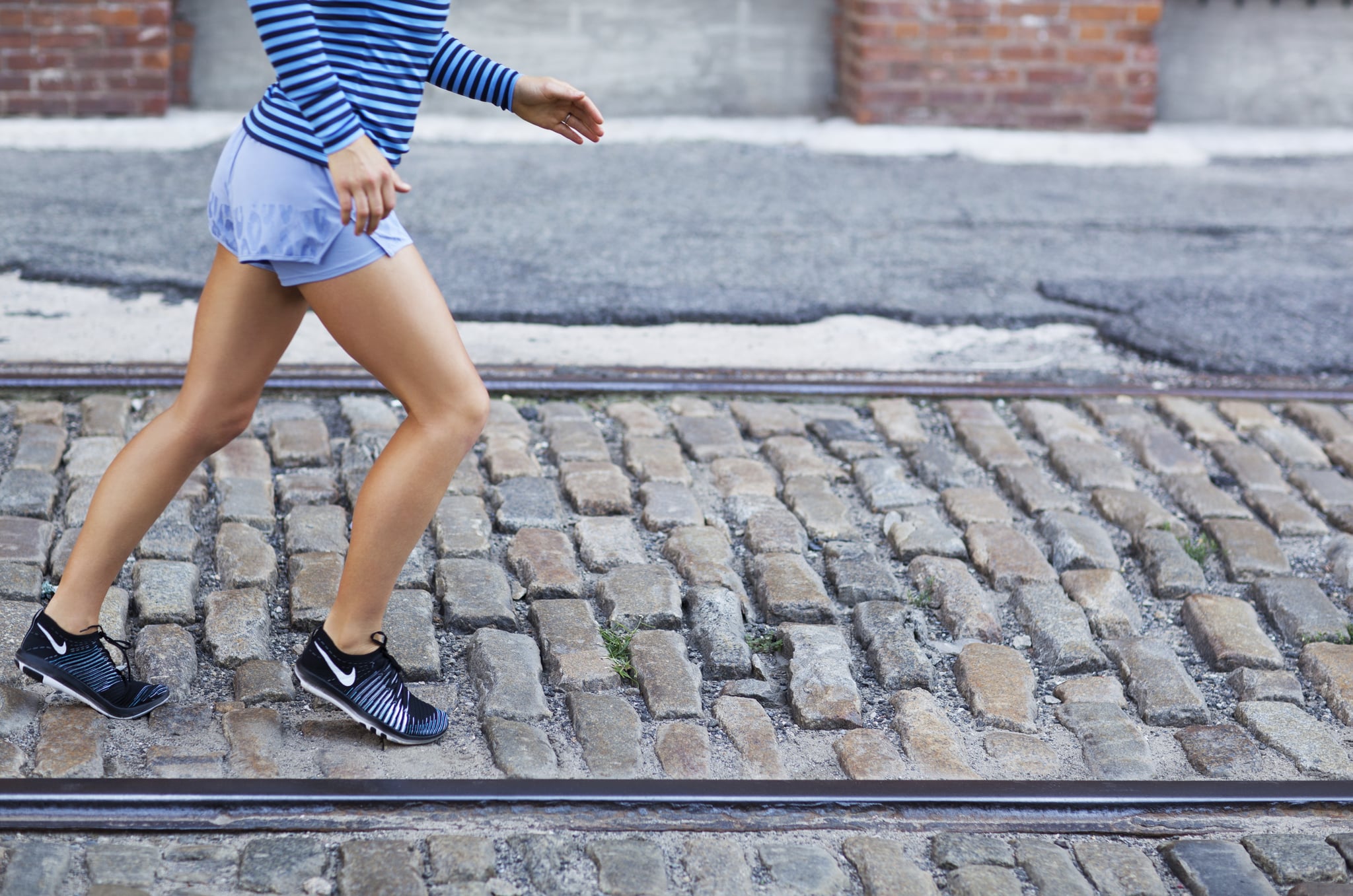 When an opportunity to travel to the West Coast popped up in the middle of my half-marathon training schedule, I couldn't turn it down. Instantly, though, I worried that an exciting trip would derail my training. How do I run in a city I know nothing about? Almost as quickly, though, I wondered how I could possibly miss the chance to run along the San Francisco Bay. With just a little planning, effort, and attention to detail, I stayed safe and on schedule, and I enjoyed breathtaking views of the Golden Gate Bridge while hitting my mileage goals.
Whether you're traveling for work or pleasure, you can take advantage of new scenery and get your run in while on the road. To stay safe while you run in an unfamiliar location, pay attention to the hazards and climate and follow these tips.
Scope out your route. While driving or riding around town, take a look around and really take the time to observe the route you're considering for your next run. Is the route well-lit? Is the area heavily trafficked? Are there any geographical dangers you'd need to navigate while on foot? Knowing what to expect is key to avoiding dangerous situations in an unfamiliar area.
Choose peak running hours. Even if you love the alone time you get with a late-night run in your hometown, choose peak hours when running in a new place. Wait for the sun to rise, when you know plenty of other people will be on the streets.
Know your route. You've already scoped out the area you think is the most scenic and safest for your next run, but before you head out, make sure you also really understand your route. Taking the time to chart your path, knowing where the crucial turns or turnarounds are to make it back to your hotel safely, will save you energy and frustration during your run.
Run unplugged, but be smart about it. Keep your eyes and ears open for traffic and people while you run through a new route, but do take your phone with you. If you're injured, lost, or feel unsafe, your phone is your safety net to calling a friend, getting an Uber, or consulting a map.
Bring your ID and cash. Also take your ID and cash with you to get safely into a cab or to identify yourself to police officers with in case of an emergency. Plan ahead so you have the pockets or belt you need to carry the additional emergency gear while you're traveling.
Eyes up. The best part of running in a new location is taking advantage of new and exciting scenery on your route. Whether it's the beach or the mountains, though, remember to keep your eyes up and focused on the traffic and people around you while you run. The scenery may provide a great distraction and make a long run more enjoyable, but stay alert to any hidden dangers in your path.
Don't be a hero. If you feel unsafe, trust your gut instead of powering through. If at any time during your run you feel unsafe, you have no obligation to be polite or a superhero. Hail a cab, turn around, and just get home.
Check in with colleagues, family, or friends you're traveling with. If you're traveling with others, this is not the time to be the superindependent woman who doesn't tell anyone where she's going or when she'll return. Let your travel partners know when you're leaving, the route you plan to run, and when you expect to return so someone will know if you've run into trouble.
Ask around. The front-desk employees at the hotel have a vested interest in your having a wonderful and safe time in their city. Don't be shy about asking the locals whether it's safe to run or to recommend a route they would run themselves.
Google the town's running culture. Are there running clubs, road races, or training clubs you can join while you're traveling? You might be surprised by how many clubs across the country welcome visiting runners to join them for a run. Running a road race in a new town is also a great way to see the city and experience a different level of competition in a safe and somewhat familiar way.
When in doubt, hit the treadmill. Most runners will do anything to avoid the treadmill, but if you have any doubts or concerns about running alone in a new city, the treadmill may be your best option for staying consistent with your training schedule. Before you decide to chance it on the streets, at least check out your hotel's fitness room. You may find it has incredible city views without requiring you to actually go outside.
Image Source: POPSUGAR Photography / Rima Brindamour