Low-Carb Tofu Avocado Toast
This Low-Carb Avocado "Toast" Isn't Made With Toast at All — It's Superfirm Tofu!
Do you share my love affair with avocado toast? I don't care what time of day it is — avocado toast should be on the menu!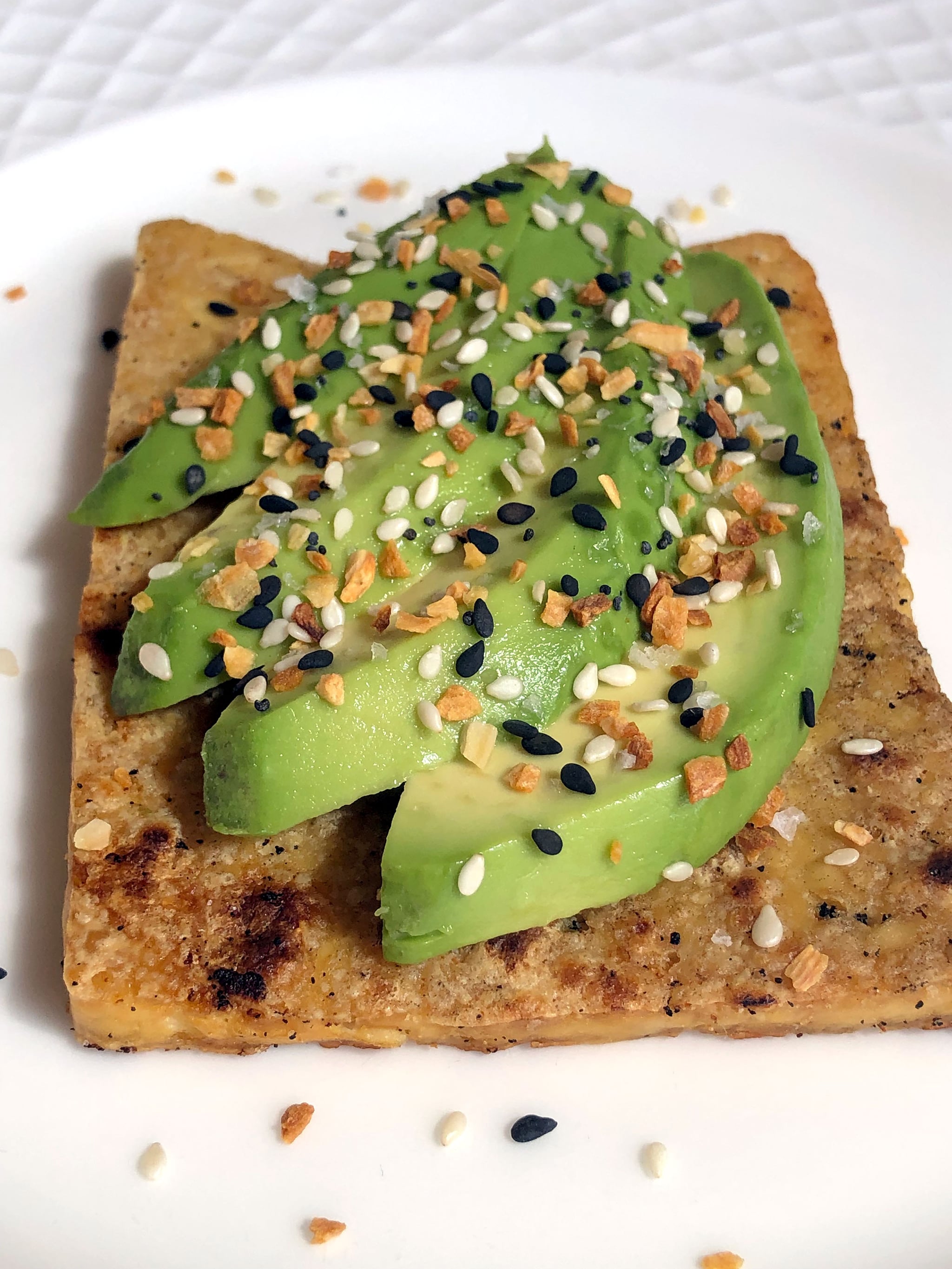 Now you can enjoy your beloved avocado toast and still follow a low-carb diet. This recipe swaps traditional bread with tofu. The secret is using superfirm tofu: Trader Joe's Organic High Protein Super Firm is my absolute favorite. You cut it into thin slices, sauté it in a pan, and it becomes firm and slightly crunchy, just like toast made from bread.
But this slice is much lower in carbs and much, much higher in protein! Each slice of plain tofu is 117 calories, 2.5 grams of carbs, and offers 12.5 grams of protein. For comparison, a regular slice of whole wheat bread is 100 calories, 22 grams of carbs, and four grams of protein. If you enjoy two slices of this recipe, it's 361 calories, 12.5 grams of carbs, and a whopping 25 grams of protein!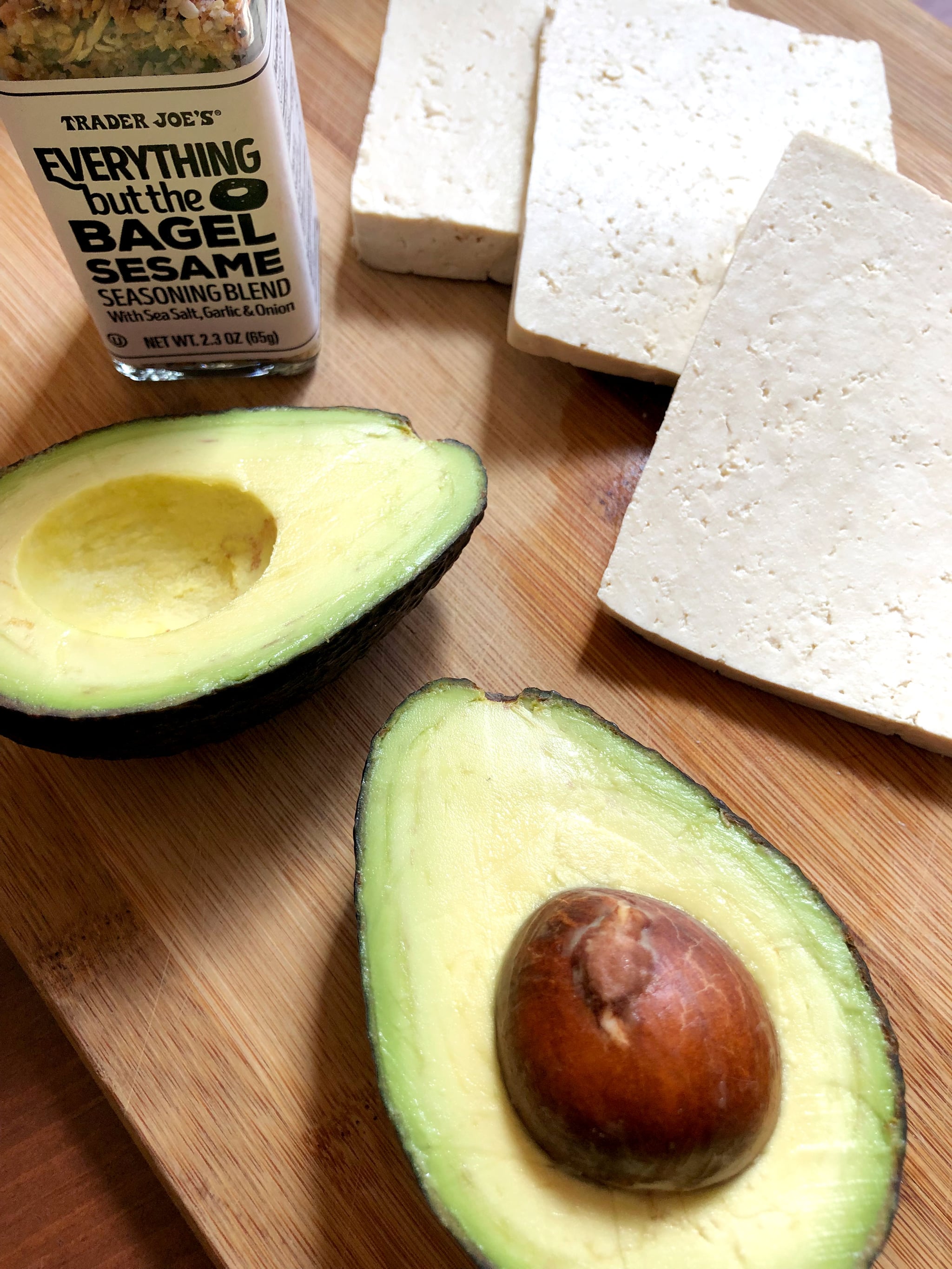 This tofu "toast" is not squishy whatsoever. It's slightly crispy on the outside and tender on the inside, just like a toasted piece of bread. It tastes amazing topped with sliced or mashed avocado, whichever you prefer. You can even add some greens, a cooked egg, or my personal fave, sliced cherry tomatoes.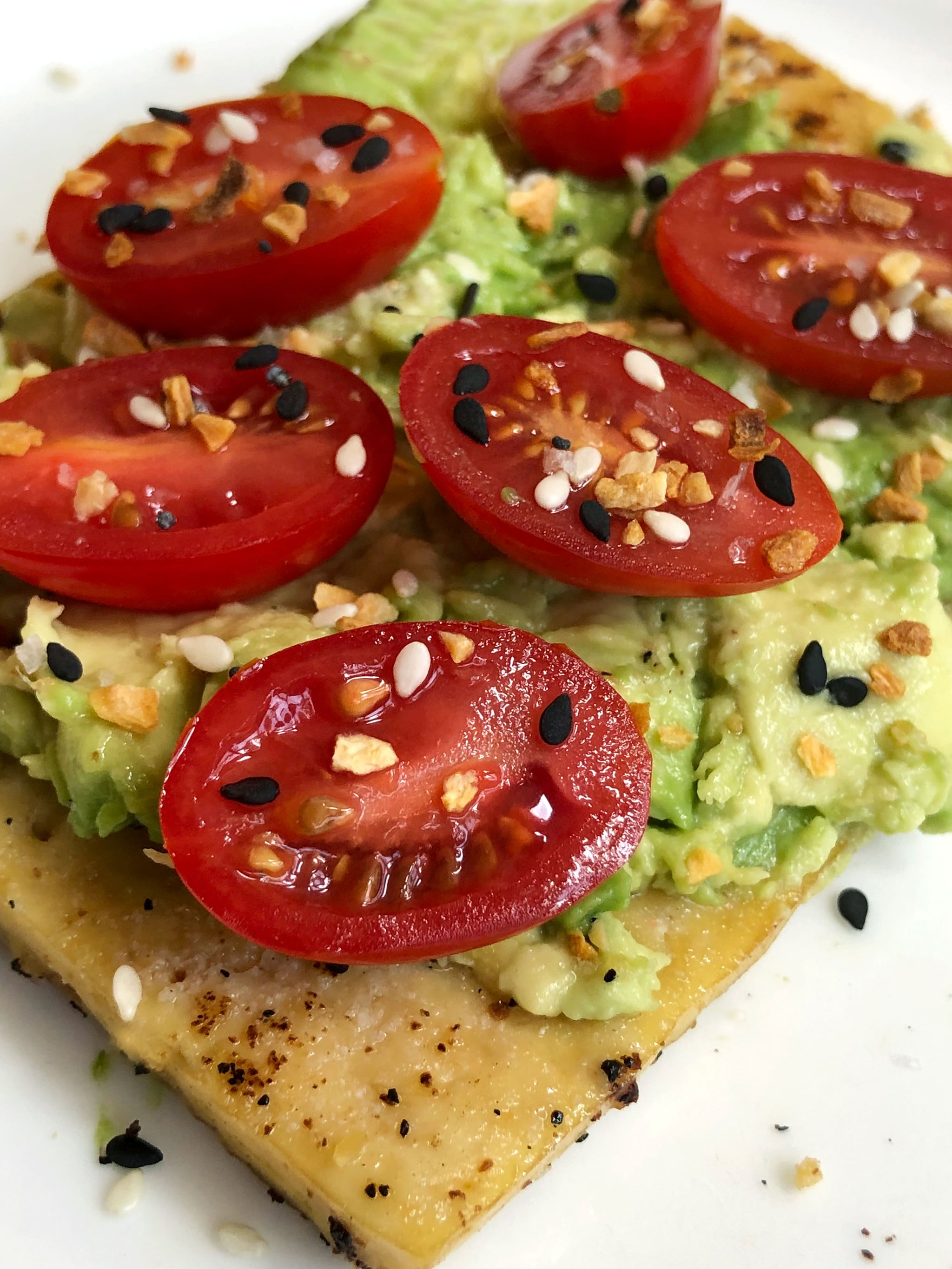 But the real magic happens when you sprinkle on some of Trader Joe's Everything but the Bagel Sesame Seasoning Blend. If you've never used this, your life is about to get exponentially better. There are an infinite number of ways to use this spice, but sprinkled on avocado toast just may be the best.
This recipe uses one-third of the package of tofu (cut into two slices), but you can cook all six slices at once and save the other four slices for a superquick tofu avocado toast later in the week.
Tofu Avocado "Toast"
original recipe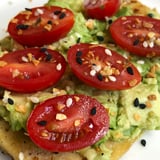 Ingredients
1/3 package of Trader Joe's Organic High Protein Super Firm Tofu
Garlic powder and sea salt to taste
1/2 ripe avocado
Trader Joe's Everything but the Bagel Sesame Seasoning Blend
Directions
Heat a pan (I used cast iron) on medium heat with a little olive oil.
Open the block of tofu, and cut it in half lengthwise. Then slice each half into thirds so you have six slices.
Sprinkle both sides of two slices of tofu with a little garlic powder and sea salt.
Place the tofu on the hot pan, and cook each side for a couple of minutes, until they are light brown and crispy.
Place the cooked tofu on a plate, divide the half avocado between the two slices of tofu — either sliced or mashed.
Sprinkle with Trader Joe's Everything but the Bagel Sesame seasoning blend, and enjoy!
Nutritional info ahead is for two slices: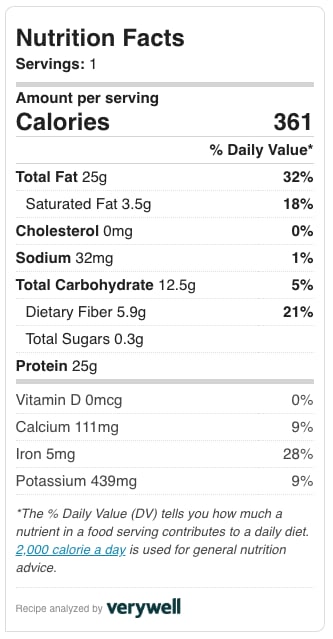 Information
Category

Breakfast/Brunch

Yield

1 serving

Prep Time

10 minutes

Cook Time

5 minutes

Total Time

14 minutes, 59 seconds