Lupita Nyong'o Workouts For Black Panther
The "Exhausting" 6-Week Workout Plan That Got Lupita Nyong'o in Shape For Black Panther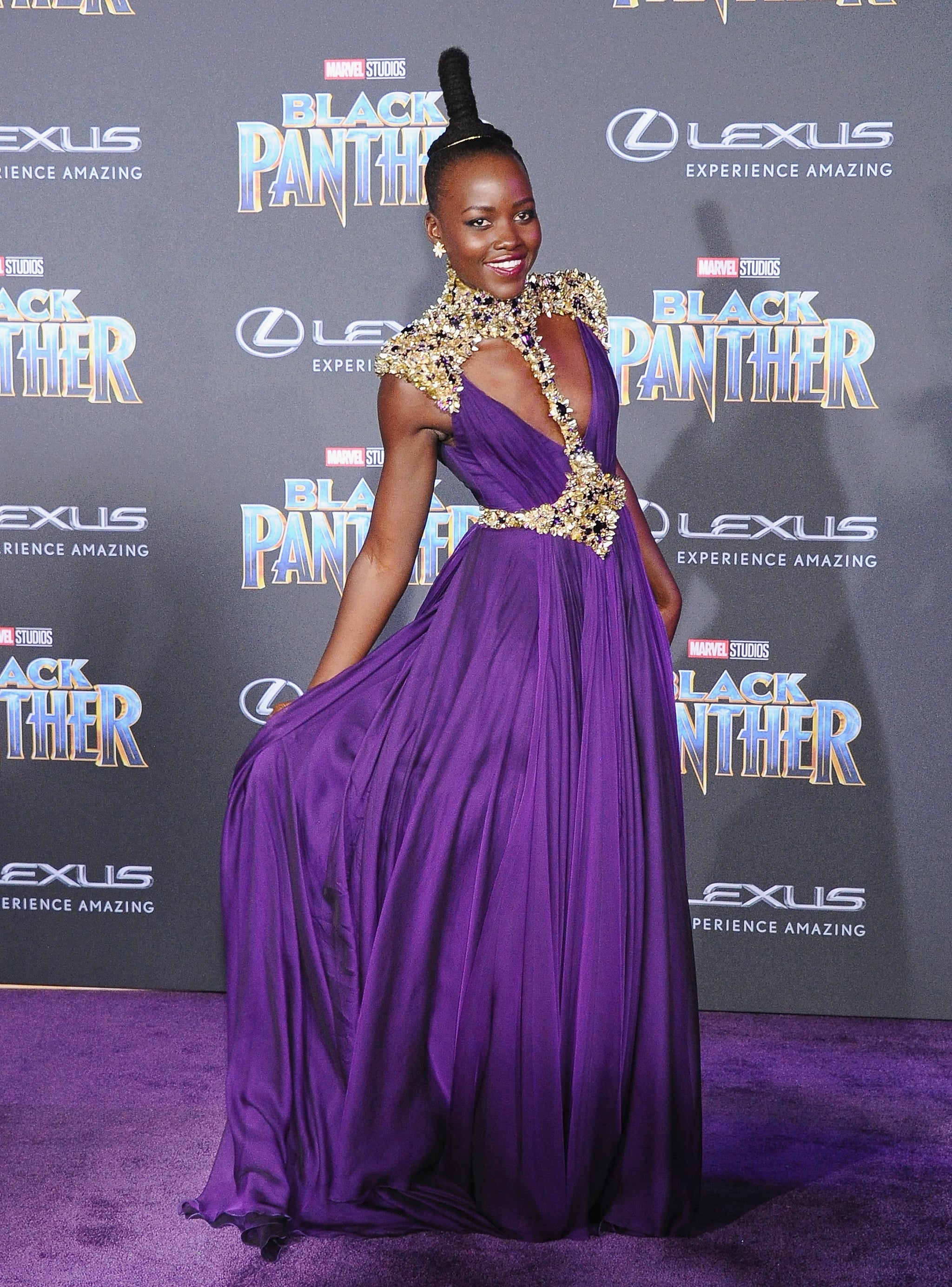 We've been obsessing over Lupita Nyong'o's beautifully toned arms on the red carpet for years, but as the star transformed into superhero shape for Marvel's highly anticipated Black Panther movie, we can't help but wonder just how she did it. Between the crazy stunts and playing a Wakandan citizen with jaw-dropping strength, it's safe to say that Lupita had to put in serious training work before filming began.
At the film's premiere last month, the actress spoke with E! News about how she trained for her role as Nakia. "It was intense, it meant I had to get into particularly good shape to be able to do the stunts," Lupita said. "And I loved it. I loved the physical challenge. . . We had six weeks of boot camp before we started filming. Boot camp was going to Atlanta and working with a stunt team. It started off with four hours of training a day, which was exhausting. It's just gaining strength, stamina, and flexibility."
Damn! Just 30 minutes of boot camp workouts have us drenched in sweat, four hours and we'd be soaked.
Back in January, Lupita also told The Hollywood Reporter just how drastic the impact of the workouts was on her body. "It started off four hours a day, then it was reduced to two when I started bulking up — I remember coming home for Christmas and I couldn't fit into my clothes," she said. "We would have warm-ups together, then break off and do our individual techniques. Nakia is a street fighter, so I had jujitsu and capoeira and ring blades." Talk about a superhero workout!