Is Peanut Butter Good For Weight Loss?
Is Peanut Butter Good For Weight Loss? A Dietitian Weighs In
I caught you with a spoonful of peanut butter in your mouth. It's cool. I've definitely been there, too, and have been known to eat peanut butter straight out of the jar. If this sounds familiar, you'll want to read this before scooping out your next spoonful, especially if you're trying to lose weight.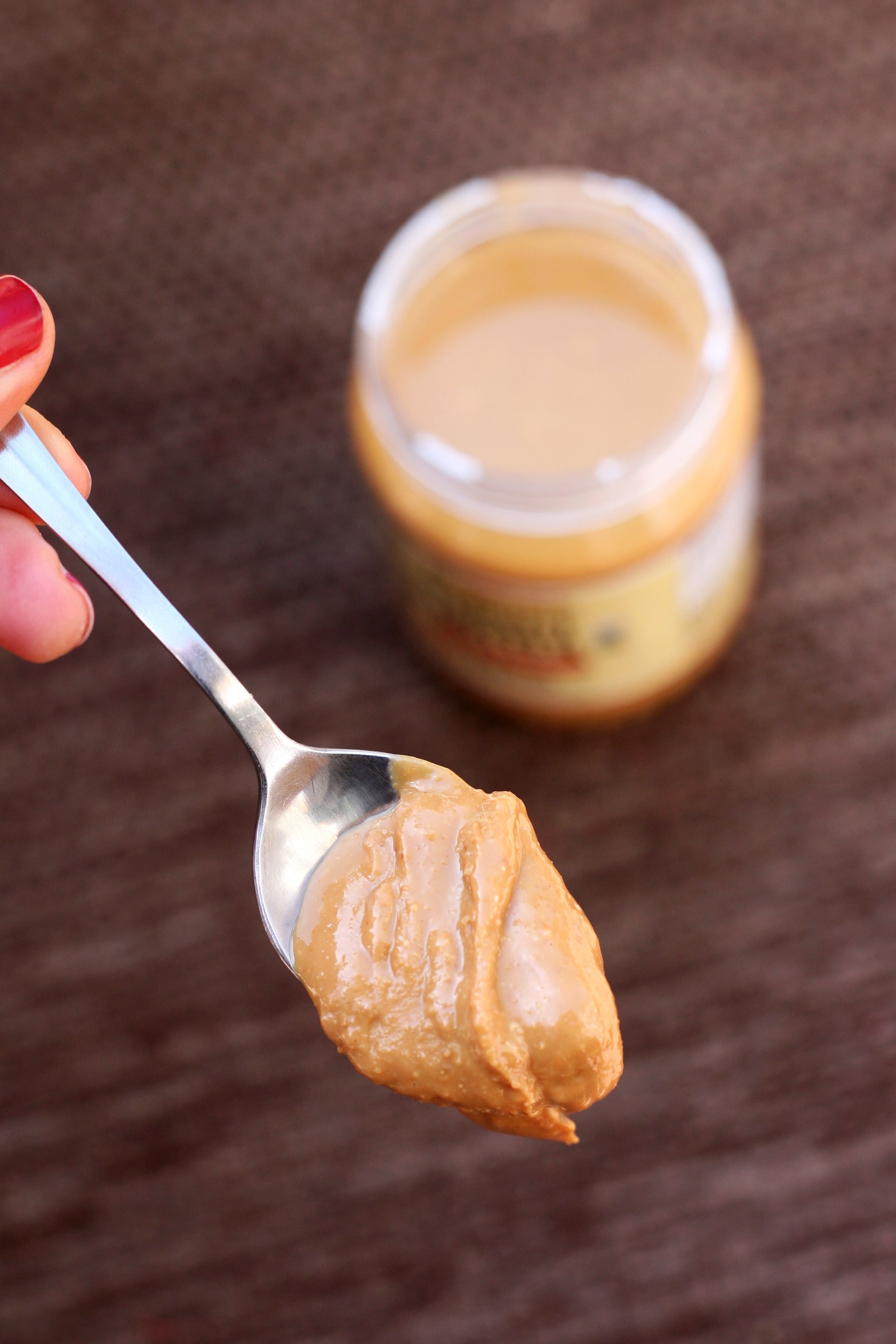 Let's talk about peanuts first, because without them, there would be no peanut butter! Peanuts, like almonds and cashews, are a healthy food, and a good one to include in your diet if you're trying to drop pounds. These crunchy bites are full of healthy fats that satiate your hunger, a bit of fiber to fill you up, and protein to give you energy. Like peanuts, peanut butter is also healthy, as long as it contains nothing but peanuts and maybe a hint of salt — avoid the jars that contain hydrogenated oil and sugar (I'm looking at you, Jif!).
The one thing that makes peanut butter not so great for weight loss is if you're so obsessed with it, you eat a Costco-size jar half a jar in one day. Although healthy, PB is far from calorie-free! Maybe you enjoy a couple spoonfuls on your banana before a workout, a spoonful in your breakfast smoothie or oatmeal, a huge smear on your toast, and a few more smears on your crackers — that adds up to a ton of calories! Certified dietitian Leslie Langevin, MS, RD, CD, of Whole Health Nutrition says to aim for "no more than two tablespoons in a day, which is almost 200 calories."
With this in mind, go ahead and give into your PB addiction. But if weight loss is one of your goals, keep track of how much you're spooning and smearing. This goes for almond and cashew butters as well as plain old peanuts, almonds, pistachios, and cashews — handfuls add up too!