Personal Essay on Running a Charity 5K
Running My First 5K Was About So Much More Than Just Exercise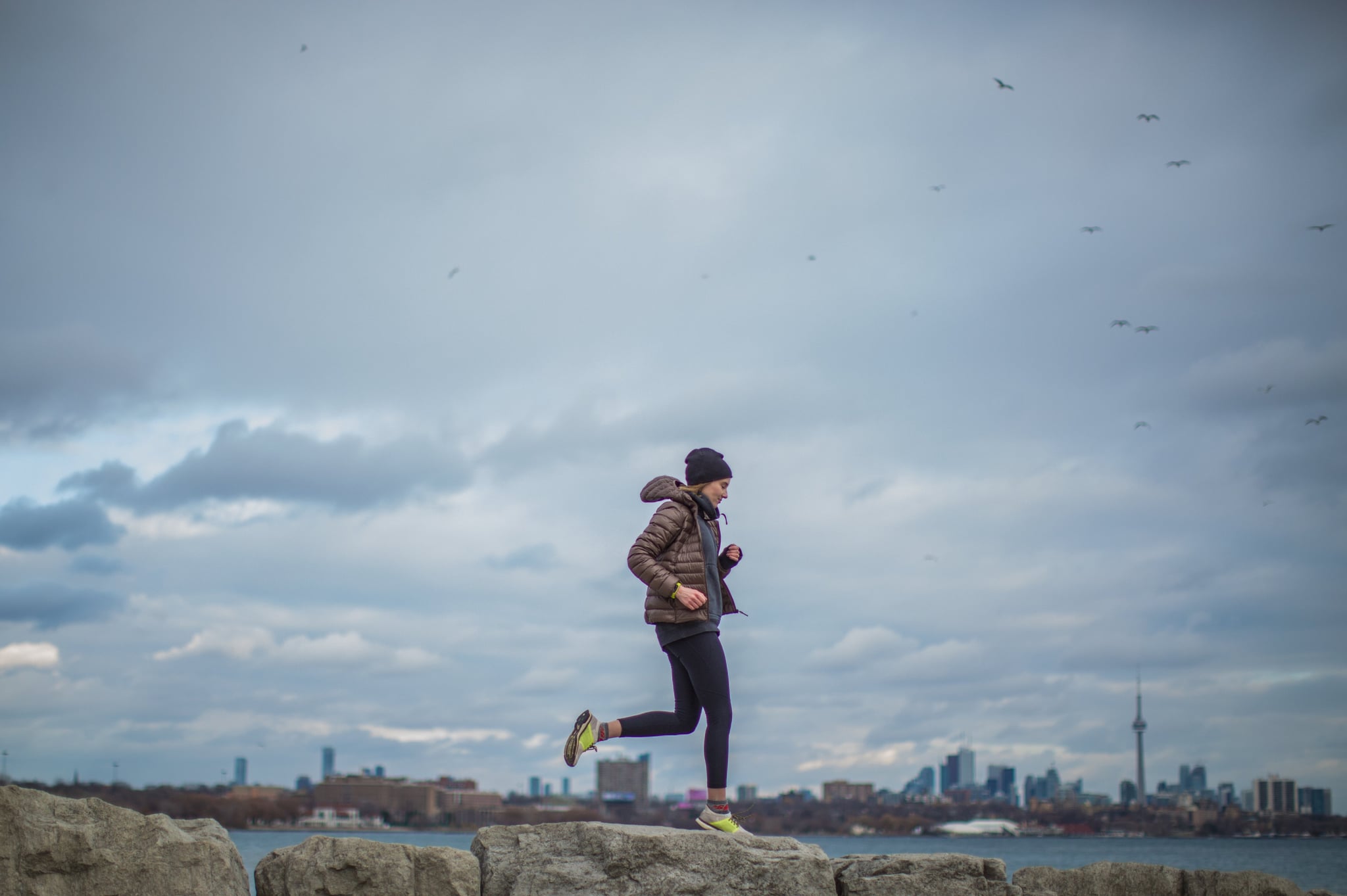 You know, truth be told, 2017 left me pretty bummed. From Muslim bans to Colin Kaepernick being shut out of the NFL to everyone just figuring out that men don't know how to behave around women, last year was rough. On top of that, Mother Nature was pretty upset too. Devastating hurricanes, mudslides, and earthquakes ripped throughout our planet from Mexico to West Africa and beyond. And it was during these moments of disasters where I felt even more helpless. Not because I was a victim, but rather because I couldn't do anything about it. As I watched people wading through waist-high waters, losing everything in Texas, Florida, and Puerto Rico, I felt stuck. I was at a loss.
Something was nagging at me as I saw the coverage on TV and Twitter. I saw volunteers going out helping with recovery efforts using just their bare hands and teamwork. I saw how in Mexico City, everyone came together after a 7.1 earthquake shook the area — literally to clear away the rubble and rescue the survivors and repair their city. And then I looked at myself. Instead of sitting around whining about why I can't do anything, I asked myself, why don't I just get up and do something? No need to be revolutionary or change the world, but I know I can make a useful impact in some way.
A couple months back, I noticed an organization I had volunteered with was doing their annual 5K charity walk and this year decided to donate the funds to Hurricane Harvey, Hurricane Irma, and Hurricane Maria victims.
So I did something that sometimes my introvert self is kind of chicken to do — I put myself out there. I impulsively signed up to participate in this 5K even though exercising publicly makes me kinda nervous as a hijabi. I made my fundraising page to collect donations and set my goal to $1,000, which for me would be a challenge — it's always awkward asking for money. But there was no backing out now, and I knew I had to do something.
I never used to understand why people would run for charity or what use it was. I get it now.
At first, money came in slow. I sent emails and made Facebook statuses but had only gotten $300 in around two weeks and had just over two more left to get the rest of the money. "Suck it up, Saira," I said to myself.
I went into overdrive.
I became aggressive. It was this hunger and drive to do something that would serve others. And in my own selfish way, something made me feel good about myself. That I wasn't helpless and at the mercy of all these negativities and that I could do something for someone and find peace in knowing I tried while feeling like I still need to do more.
I harassed people on every social network I could: WhatsApp, Instagram, even LinkedIn. Probably should've posted to Reddit, but I'm not quite sure how that works. Anyway, I reached out to old internship coordinators, grad school colleagues, professors, my parents, heck, even people I didn't like (this cause wasn't about me, right?). I really thought no one would be interested, but I put my heart and soul into my messages and explained why this was important to me. I told them why it was important to raise $1,000 and that this world needed our help. I explained how we couldn't wait for others to step in, so let's do what we can, even if it's just through $10.
And it's because as an American Muslim woman, I can't stand idly by. I can't expect as a marginalized person in this country that people will come to my defense when Donald Trump's next ban hits if I don't help to empower my fellow Americans.
I managed to raise a total of $1,900, nearly double my original goal, and only God knows how on Earth that happened. But I did something I never thought I would and participated in a 5K to go with it. I never used to understand why people would run for charity or what use it was. I get it now. I ran, I walked, I jogged. And I really let out a lot. It was almost therapeutic. The lovely crisp air, trees just beginning to turn orange, red, and yellow like flames shining from the sun. People old and young men and women together for a great cause and making last-minute donations. It's truly a sense of community building, and you connect financially but also through fitness and pushing physically.
Sometimes we think we have to do something major to make a difference. We need to be Bill Gates or Malala Yousafzai and change the whole world. But honestly speaking, I think recent events have pushed us to be activists in every situation by marching, protesting, or tweeting. And while all of that has merit, our own humble efforts among ourselves can create waves of impact. Seeing volunteers dropping everything to help those affected in Mexico while churches and mosques open their doors up in Houston to people who'd lost everything proved that to me. I may have only walked around three miles, but I dragged a bunch of people with me to take a stand. They chose to stand in solidarity. And that's no small feat.