Not Pot x Pearl Butter CBD Matcha Coconut Butter
This Delicious Coconut Butter Combines CBD and Matcha to Make an Antianxiety Superfood
As POPSUGAR editors, we independently select and write about stuff we love and think you'll like too. POPSUGAR has affiliate and advertising partnerships so we get revenue from sharing this content and from your purchase.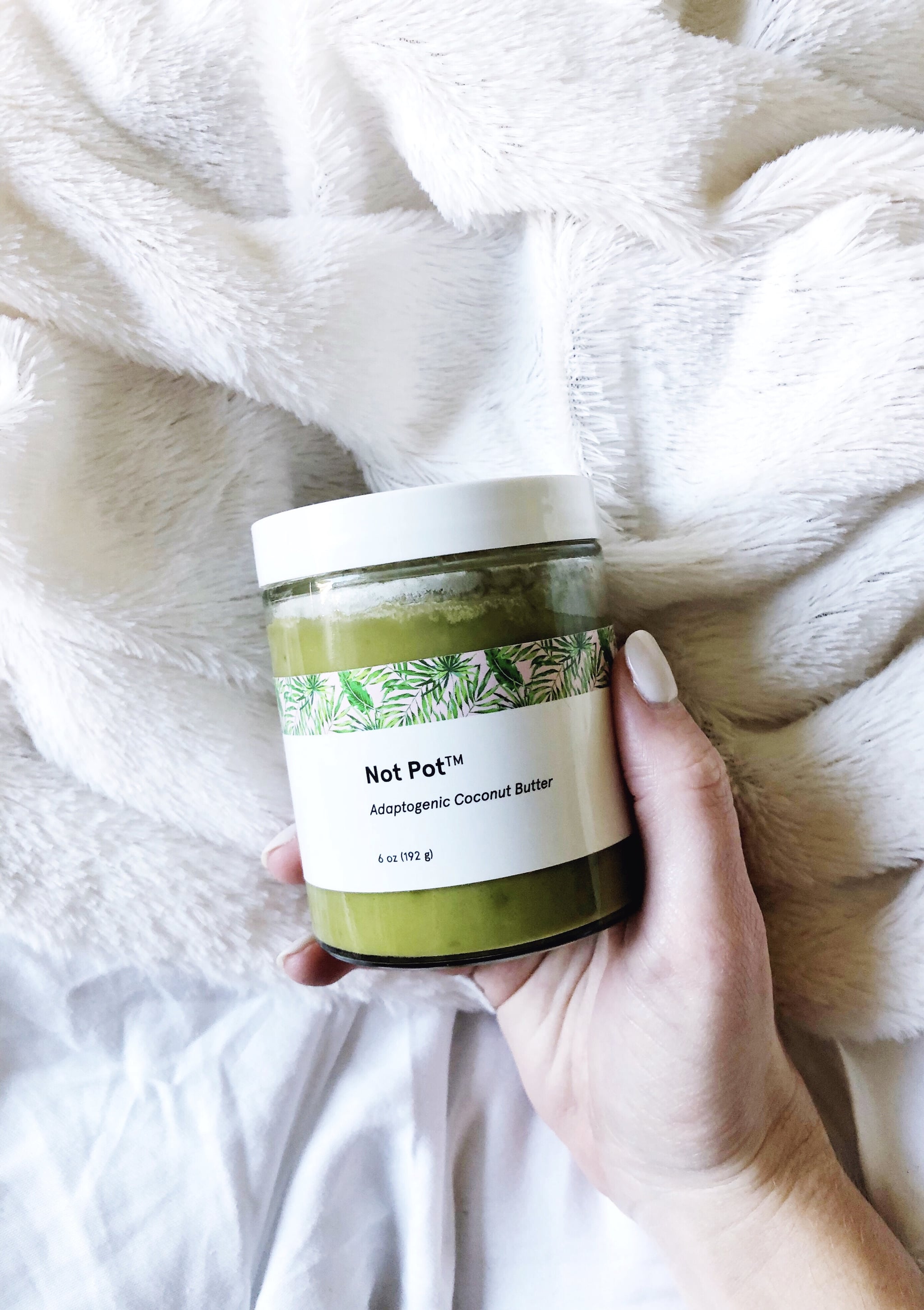 There are few things I love more in this world than coconut, matcha, and CBD. So when two of my favorite (super trendy) wellness brands — Not Pot and Pearl Butter — created a coconut butter with matcha and CBD together, I lost my damn mind.
Adaptogenic matcha and antianxiety CBD make a perfect pairing in Pearl Butter's Not Pot Butter ($28), fusing jitter-free energy with stress-reducing, anti-inflammatory, nonpsychoactive canabinoids to give you a boost in clarity. And if you're wondering, no — it's not a wake-and-bake situation (that's what "nonpsychoactive" means). There's no THC in this butter, so no high involved.
The taste is phenomenal — lightly sweet, ever so slightly earthy from the matcha, and deliciously creamy and coconutty. Each one tablespoon serving has four grams of CBD, making for a very mild dose. Blend it up with some hot almond (or coconut, or macadamia) milk for a plant-based, ultrachill matcha latte, or blend it into some quinoa or oatmeal. You could even make spread for toast or a drizzle for dessert!
This is seriously such a fantastic, simple, and tasty way to incorporate the healing, natural power of CBD into your everyday wellness rituals; 10/10 recommend.