Trader Joe's Riced Cauliflower Stuffing
We Know What We're Grateful For This Thanksgiving! Trader Joe's Riced Cauliflower Stuffing
I shrieked in the store when I saw this — Trader Joe's Riced Cauliflower Stuffing?! Um, thank you, Trader Joe's, for making it OK to fill my entire plate with nothing but stuffing.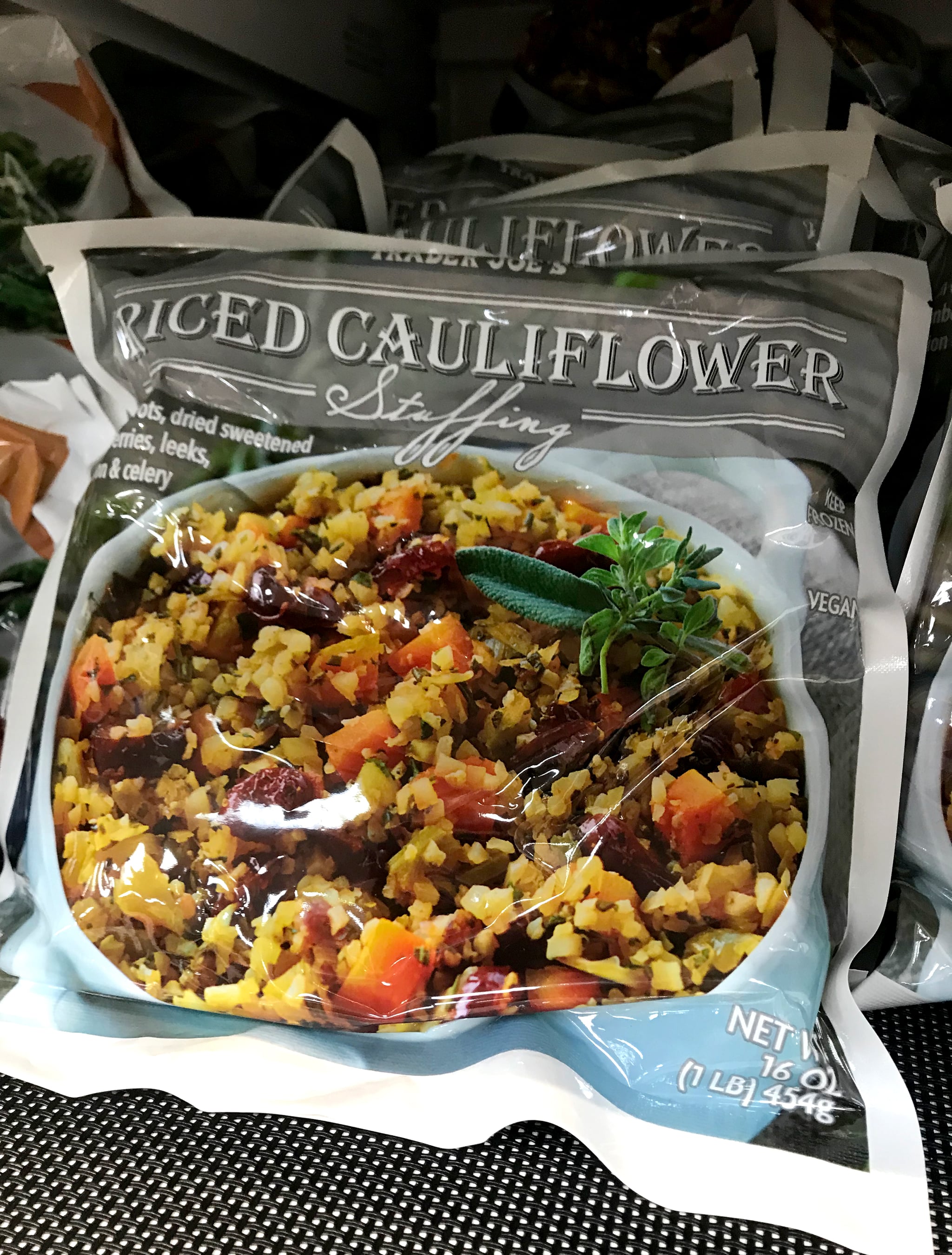 It's made with riced cauliflower, so it's lower in carbs than traditional stuffing made from bread. And this, my Trader Joe's-lovers, is flavored so perfectly with carrots, dried cranberries, leeks, onion, celery, parsley, garlic, thyme, rosemary, and maple syrup. It tastes as delicious as it sounds. The tender carrots and cauliflower go so well with the savory herbs and the touch of sweetness from the chewy cranberries.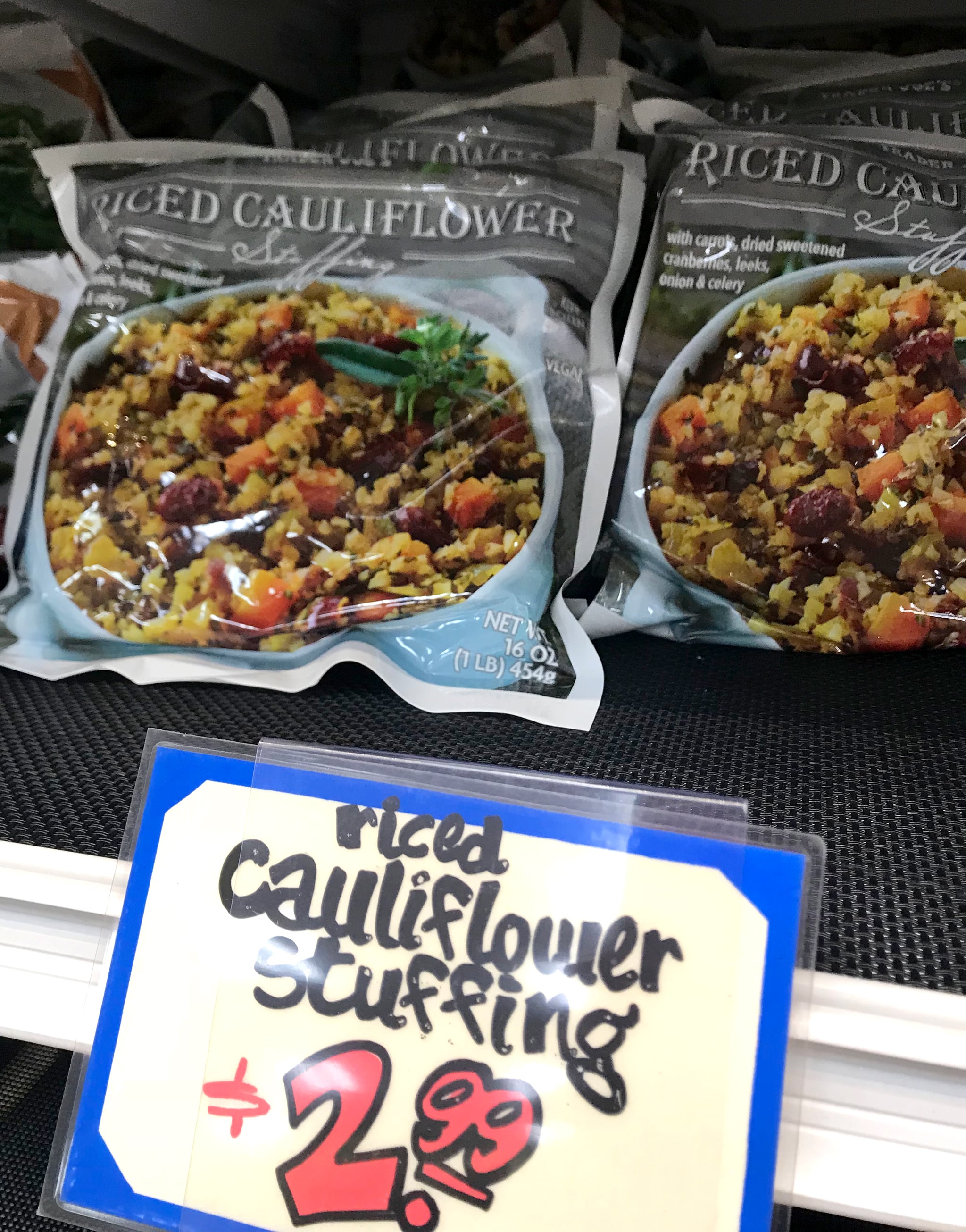 Yep, this is completely vegan as it's made with veggie broth. And although it doesn't say it on the package, from what I can tell from the ingredients, it's technically gluten-free.
For 60 calories per one-cup serving, it has just 13 grams of carbs. I don't even want to tell you how many calories are in traditional bread stuffing. OK, I'll tell you — 356 with 43.4 grams of carbs! Choosing Trader Joe's Cauliflower Stuffing instead of traditional stuffing will save you 300 calories and 30 grams of carbs. And you know what that means? More room for pie!
Trader Joe's has been gracing us with so much other holiday goodness, so be sure to try the nondairy Almond Nog, Pumpkin Spice Almond Milk, and Egg Nog Flavored Greek Yogurt. Trader Joe's makes the holidays so much merrier!