Aly Raisman Opens Up About Trauma and Therapy on Instagram
Aly Raisman Talks Candidly About Therapy and Trauma: "The Road to Recovery Isn't Easy"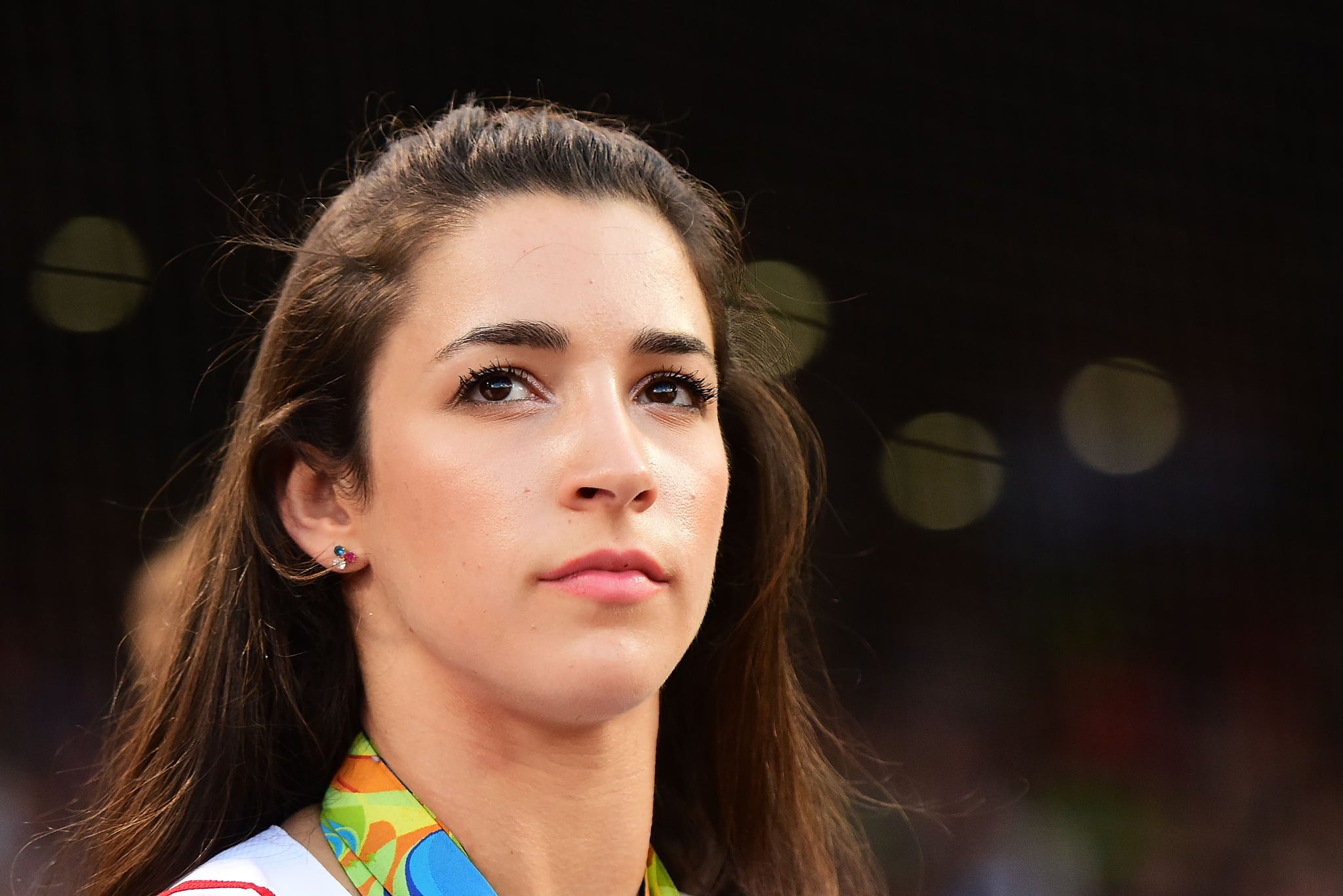 Two-time Olympic gymnast Aly Raisman has been open about mental health and therapy for some time now, ever since she and hundreds of other women — including many of her Olympic teammates — publicly accused former USA Gymnastics and Michigan State doctor Larry Nassar of sexual abuse. On Feb. 19, she revealed that she's still processing that trauma: "Had a productive, but exhausting therapy session yesterday. I feel completely drained, as if I just finished an intense training session. My body aches," Aly wrote on Instagram.
She went on to detail an experience that's quite common for those suffering from post-traumatic stress disorder (PTSD). "Some days I feel like I am moving forward and then the next day it feels like 3 steps back," Aly said. "Sometimes when I feel like I am beginning to heal from one part of my trauma, another memory pops up." Recovery from trauma is nonlinear for many survivors. Just when you think you've regained control, you encounter a trigger, and the pain bubbles back to the surface.
Aly's story is a poignant reminder to be patient with yourself and your recovery — it can take years to heal from trauma, and some people go through multiple therapists and therapy techniques before landing on a combination that works for them. "I hope you know you're not alone & no matter how hard the PTSD gets we won't feel like this forever," Aly wrote.
If you or a loved one need mental health help or treatment, the National Alliance on Mental Illness (NAMI) has several resources, including a helpline at 1-800-950-6264. You can also text "NAMI" to 741741 or email info@nami.org.