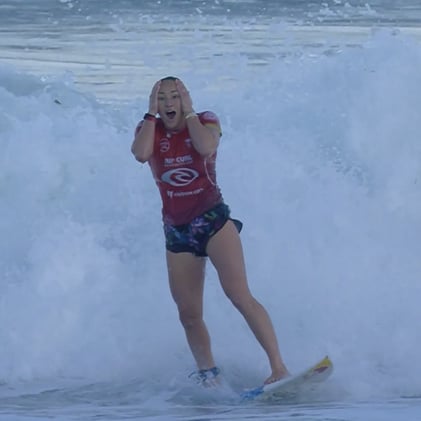 It's only been a few hours since surfer Carissa Moore landed the biggest aerial maneuver of her career, but the move is already being heralded as a historical moment — not only for the Olympic-bound surfer (now the top-ranked woman in the world) but for women's surfing as a whole.
It all went down in Australia in the quarterfinals of the Rip Curl Newcastle Cup, the second stop of the World Surf League's Championship Tour. Facing off in a tight heat against France's Johanne Defay, Moore knew she had to pull off something big to move on to the semis, and this huge air reverse went above and beyond (literally). For background: to do an air reverse, the surfer climbs up the wave and takes off, spinning their board either a full 360 degrees in the air before landing, or rotating about 270 degrees, landing backwards, and spinning on their fins to complete the rotation. Moore did the latter, stylishly grabbing the rail of the board and catching at least three feet of air in the process.
It's a rare move to see on the women's tour due to the risk involved, and Moore was richly rewarded with a near-perfect 9.9 (some are already saying it should have been a 10). WSL commentator Joe Turpel called it a "defining moment in surfing history," and Stab Magazine claimed it was "the best aerial ever seen in women's competition." Moore's reaction: joy and total shock. Even Defay had to clap for her, and even gave her a hug afterwards.
"I was in disbelief that I made it," Moore told the WSL afterwards, explaining her emotional reaction. "For that all to come together, it felt amazing. It's something I think about a lot, trying to be innovative, to push maneuvers above the lip [of the wave], and I was really stoked to make it."
Moore, who was born in Honolulu and will represent the US at the Olympics this year, said she's hoping to perfect her aerials with Tokyo fast approaching — which means this probably won't be the last time we see her take flight.
"It's definitely something I'd like to bring in more often into my heat surfing and hopefully at the Olympics," she said. "You have to keep reinventing yourself when you're amongst this field. All of these girls are so good and constantly pushing the level of surfing."
Check out the history-making moment and Moore's ecstatic reaction ahead!
To learn more about all the Olympic hopefuls, visit TeamUSA.org. Watch the Tokyo Olympics this summer on NBC.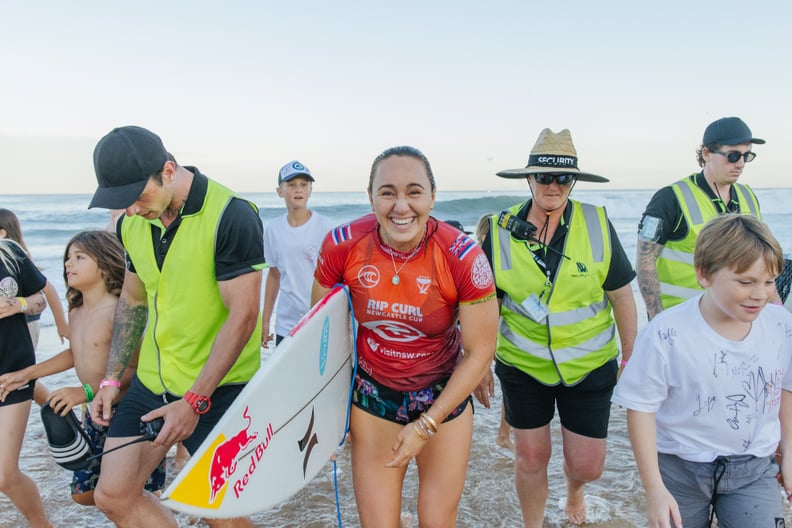 Carissa Moore Celebrates Her Air Reverse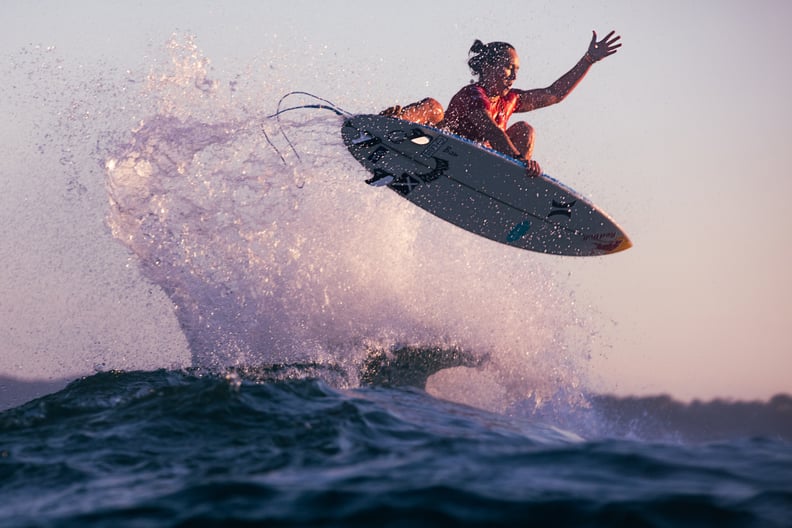 Carissa Moore Takes Flight During Her Air Reverse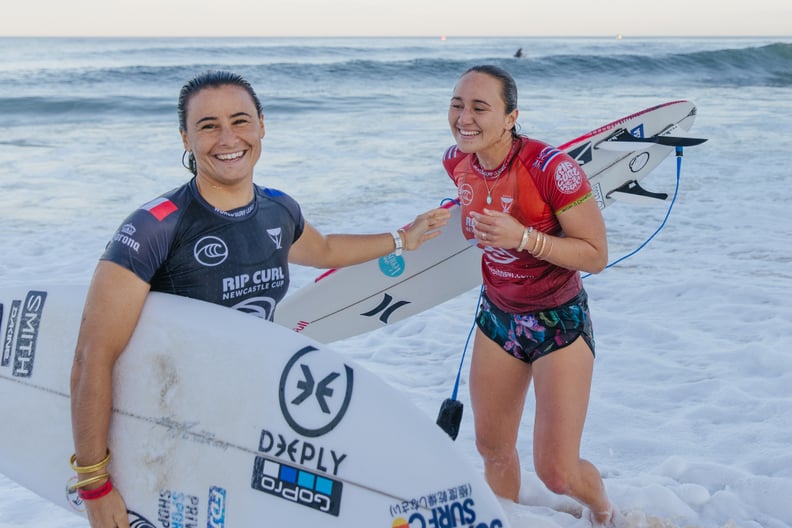 Johanne Defay Congratulates Carissa Moore
Watch Carissa Moore's Historical Air Reverse