Coco Gauff New Balance We Got Now Interview
Coco Gauff Is Ready to Lead the Next Generation, Both on and Off the Court
For Coco Gauff, the time is now. Sure, the US Open has kicked off and the 16-year-old superstar is ready for a tournament unlike any other, but beyond the games, she's got the weight of her generation on her shoulders and she's ready to dominate the battle off the court as well. POPSUGAR chatted with Gauff about her new campaign with New Balance as part of the We Got Now project that kicked off in the beginning of the year. And with social justice initiatives at the forefront of the sports world, what we do as fans, activists, and human beings has never been more important, and Gauff can attest to that.
"The We Got Now campaign raises awareness of New Balance athletes and our talents on and off the court," Gauff said. "My spot shows how tennis has allowed me to express the causes I am passionate about while striving to be the best tennis player and human I can be." The video, seen above, highlights the fact that Gauff's impact is much greater than what the numbers read — greater than her 16 years of age, greater than her ranking — because "she's here to lead the next generation."
Back in June, she gave a speech during a Black Lives Matter protest in her hometown of Delray Beach, FL, following the death of George Floyd. She spoke wholeheartedly about how devastating it is that she's fighting the same fight that her grandmother protested against 50 years ago, but she called upon her generation and fans of all ages to use their fervor to fuel their demands for change.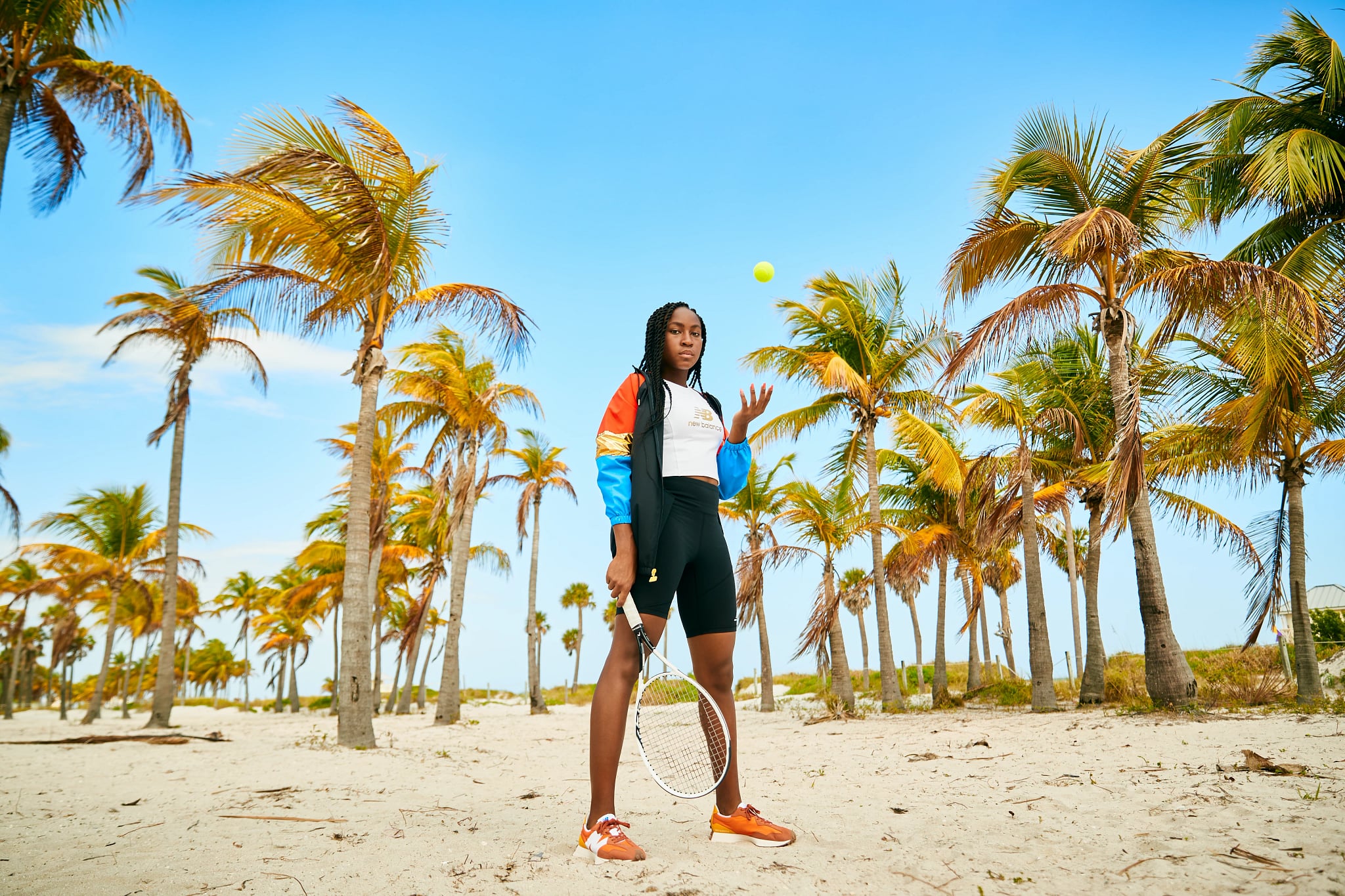 "My generation is full of dreamers."
When asked about the last week, Gauff said the demonstrations seen across various leagues in the sports world "gives her hope for the future." "I am optimistic and believe that all of the sports and athletes that we love to watch, showed and continue to show the power that we have and how we will continue to spotlight these injustices to ignite change," Gauff said. "My generation is full of dreamers, and I think this mindset helps us come together on important issues."
But despite not being old enough to vote in November, the tennis star said there's still so much she and her peers can do to promote change. She said it starts by making sure all "their parents and the important people in their life who are of age to vote" are registered to do so. "No matter your age, it is important that we educate ourselves about our local and state government systems and officials. We can email and call and continue to amplify our voices," she said.
As for her US Open plans, Gauff fell to Latvia's Anastasija Sevastova in the first round of the women's singles tournament on Aug. 31, but she's ready to put that famous backhand on full display during the doubles tournament. Beyond the rigorous training schedule and going back and forth between the hotel and the tennis center, Gauff's been playing UNO with her parents and relaxing. "The USTA did a great job creating this bubble and allowing us to play tennis in a safe way," she shared.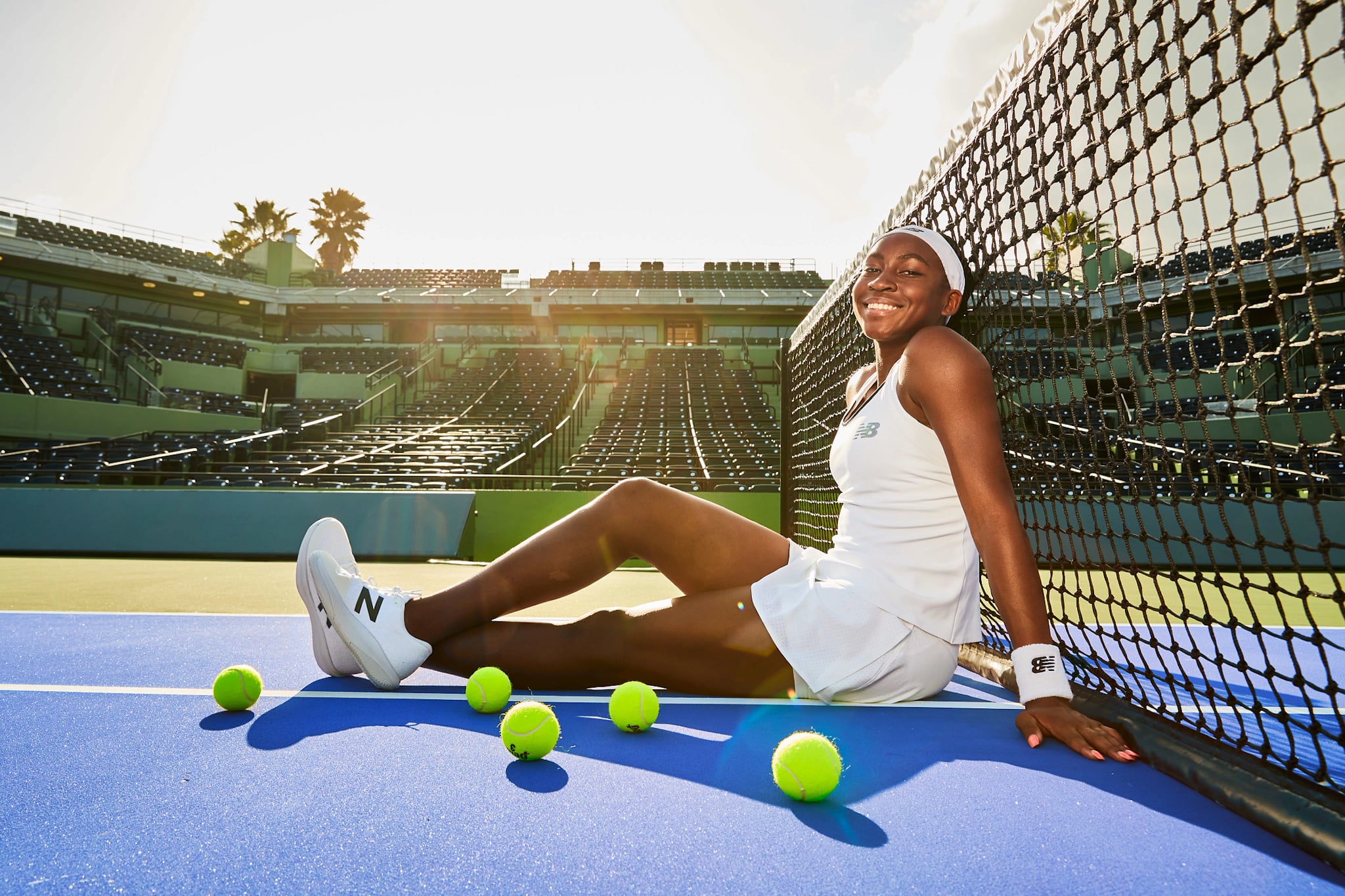 Image Source: Courtesy of New Balance