I'm Lazy and a Horrible Cook, but I Still Manage to Meal Prep — Here's How I Do It
Every editorial product is independently selected by our editors. If you buy something through our links, we may earn commission.
My husband watches a lot of Chopped and Iron Chef. I think it's escapism for him because our kitchen is more like American Horror Story than Top Chef. Not that he's any better — his idea of cooking is heating up a Tombstone pizza. Sure, my cooking skills aren't going to win me any awards (or win over any friends at dinner parties), but eating at home and prepping meals for the week is still important.
If I meal prep for the week ahead, I know I'll have enough food for healthy lunches and dinners so I won't be tempted to eat out. Who do I look like, Oprah Winfrey? Like Oprah, I love bread. Unlike Oprah, I am not a billionaire (yet!) and certainly can't afford to dine out more than a couple times a week. Eating out in New York is expensive, y'all, and I would rather save my hard-earned cash than spend it on a predictable chopped salad down the street.
All of this is to say: I frequently meal prep. But I'm pretty bad at cooking; one time I thought when a recipe called for a clove of garlic, it actually meant a bulb of garlic, so I sautéed enough full cloves of garlic to kill a vampire. Then there was the time I didn't know what "brown the ground turkey" meant, so I had to google it and then call my sister. But a few years (and many, many mistakes) later, I've collected enough meal-prep hacks to actually make it worth my time.
Will you be seeing me on the Food Network anytime soon? Probably not. But I can make enough meals to last me a few days that are edible and sometimes even tasty! It's not like I have all day Sunday to devote to meal prep — I have mimosas to drink and Law & Order: SVU marathons to watch. So here are the seven hacks my husband and I use regularly to make sure meal prep is as easy and efficient as possible.
01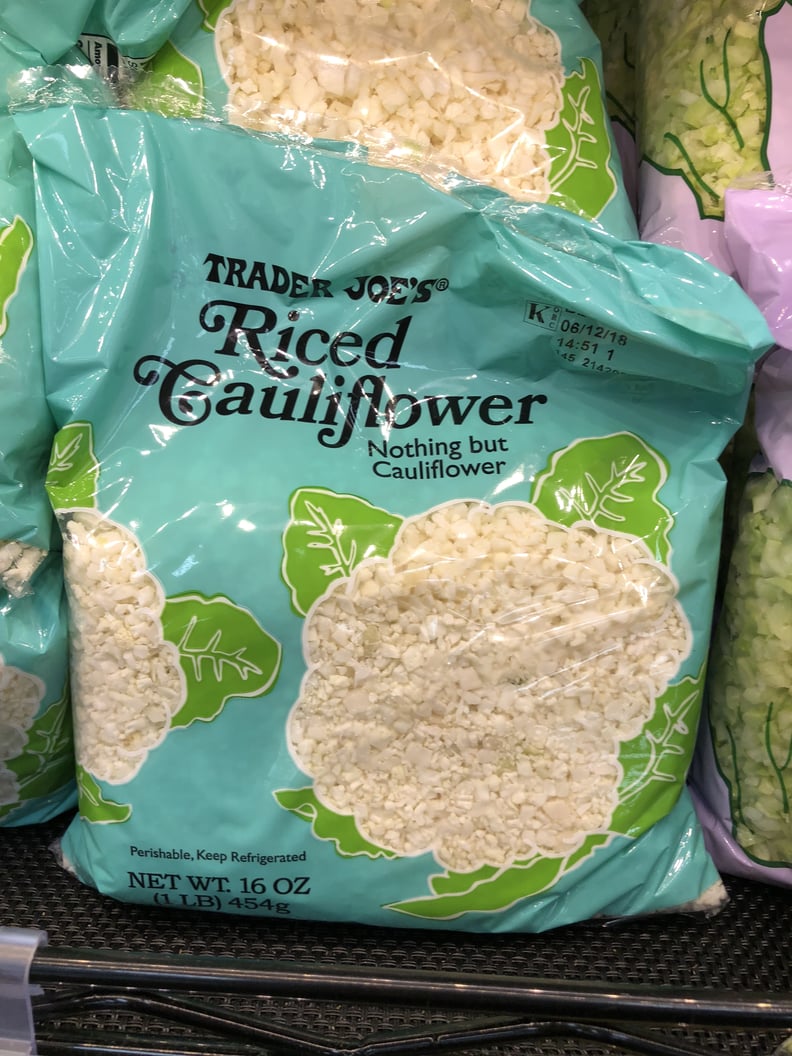 Buy Premade Cauliflower Rice
Yes, I love bread, but I generally try to keep my carb count down at meals, which is why I eat a lot of cauliflower rice. But cleaning the cauliflower, chopping it, getting out the food processor, and cleaning up afterward is a hell of a chore. Trader Joe's makes my life so much easier because it sells bagged riced cauliflower in the refrigerated section. TJ's also has frozen cauliflower rice, which I buy in bulk. Whole Foods also sells frozen cauliflower rice, and other brands such as Green Giant and Bird's Eye have been selling bagged cauliflower rice, too.
I use cauliflower rice as a base to stir-fries and curries or as a side dish to my protein. Want some inspo? Check out these 10 cauliflower rice recipes.
02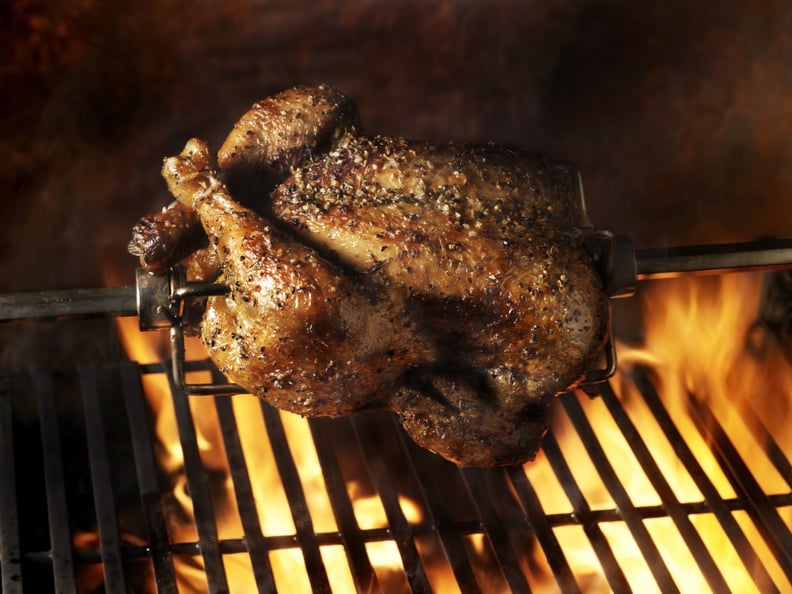 Utilize a Rotisserie Chicken
I love chicken. I eat it probably every day; it's my go-to protein source. But buying raw chicken breasts and cooking them is a time-consuming endeavor, not to mention boring. I skip this step by going straight for the cooked bird — rotisserie chickens are a lifesaver. Plus, they cost just as much as a pound of chicken breasts ($8 a pop at my local Whole Foods) and save so much time.
You can cut up a rotisserie chicken and use it as the protein source for so many meals. Not sure what to do with it? Here are 13 creative recipes to make with one.
03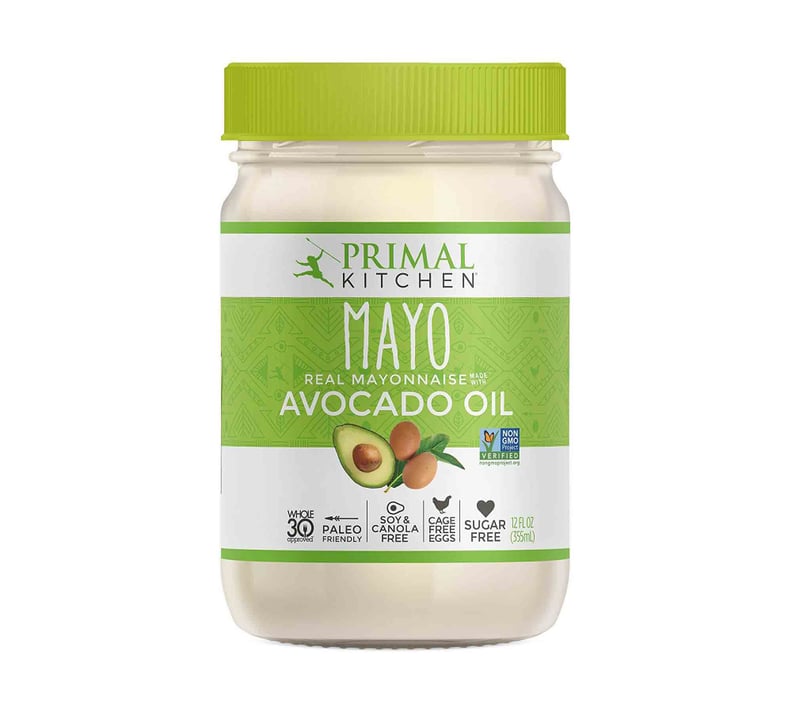 Use Store-Bought Avocado Oil Mayo
OK, you know how I mentioned there are so many recipes you can make with a rotisserie chicken? When I am too lazy to do even that, I just eat the chicken straight off the bone (I stick to the white meat, while my husband eats the dark meat). When that happens, I need something to dip it into so it's not so bland, so I reach for Primal Kitchen Avocado Oil Mayo ($7). I usually mix it up with a few dashes of Frank's RedHot sauce, and voila! Easy condiment.
But this mayo isn't just for my bland chicken; I use it to make big batches of chicken salad (also with the rotisserie chicken!) or as the base for homemade ranch dressing. Sure, you can make your own avocado oil mayo using an egg, some seasoning, and a food processor or immersion blender, but I've messed that up too many times to take the chance. Just trust me: go for the store-bought stuff.
04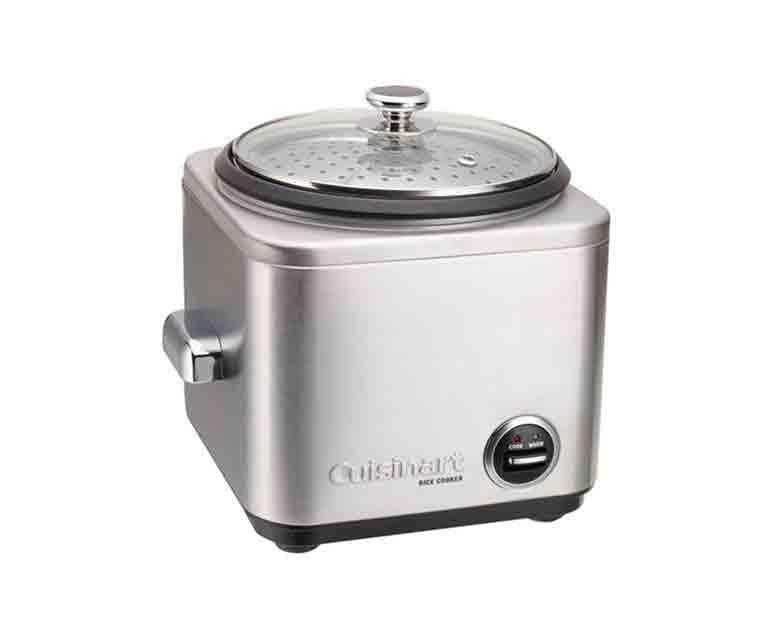 Find a Rice Cooker With a Steam Basket
I'm all about killing two birds with one stone (or feeding two birds with one scone), which is why I'm obsessed with my Cuisinart 4-Cup Rice Cooker ($41). When I do opt for a grain, it's usually quinoa. I can cook big batches of quinoa to perfection in this bad boy and can't go wrong.
The best part? This rice cooker comes with a steamer basket on top. So while my quinoa is cooking, it's also steaming broccoli, carrots, brussels sprouts, or whatever other veggie I'm in the mood for.
05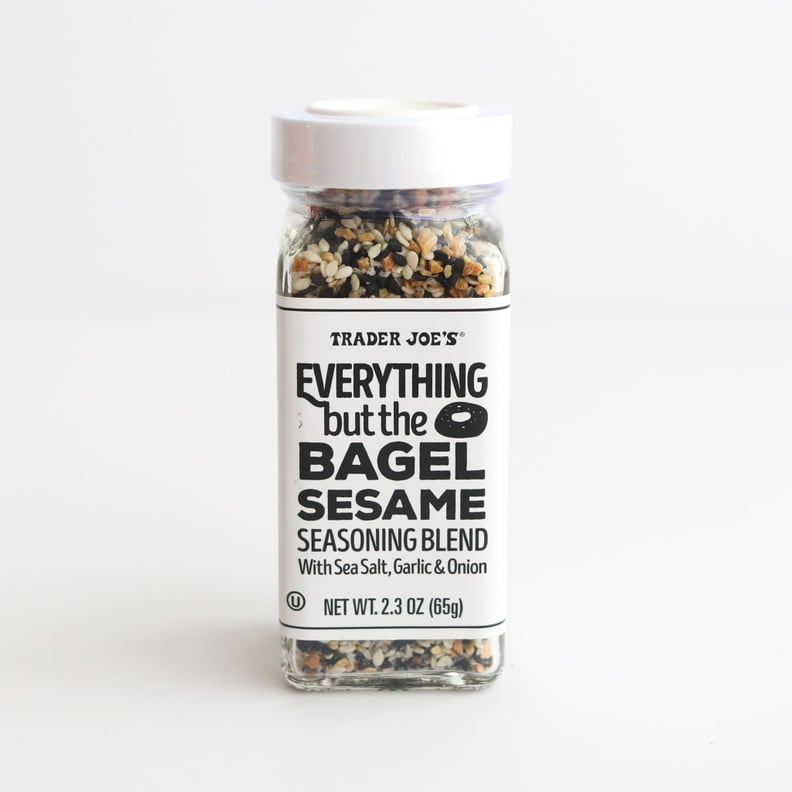 Use Lots of (Cheap) Seasoning
When all else fails, just throw a bunch of seasoning on it. I stock up on my spices from Trader Joe's: pumpkin pie spice, cayenne, sea salt, garlic powder, Italian seasoning, and, of course, Everything but the Bagel. I put that sh*t on everything: eggs, chicken, veggies, avocado toast. Here are more recipes to get you started.
06
Buy Frozen Veggies
When I don't feel like washing and roasting fresh veggies (which is often), I opt for the frozen kind. They are bagged at peak freshness so you never have to worry about them going bad. Plus, they are much more affordable than fresh, and you can buy them in bulk. I currently stock up on 365 Everyday Value Organic Broccoli Florets ($3) and 365 Everyday Value Petite Brussels Sprouts ($1).
I usually add these to stir-fries, heat them up in the microwave, or heat them up and then pop them in the oven. I can also throw these in my rice cooker steamer basket.
07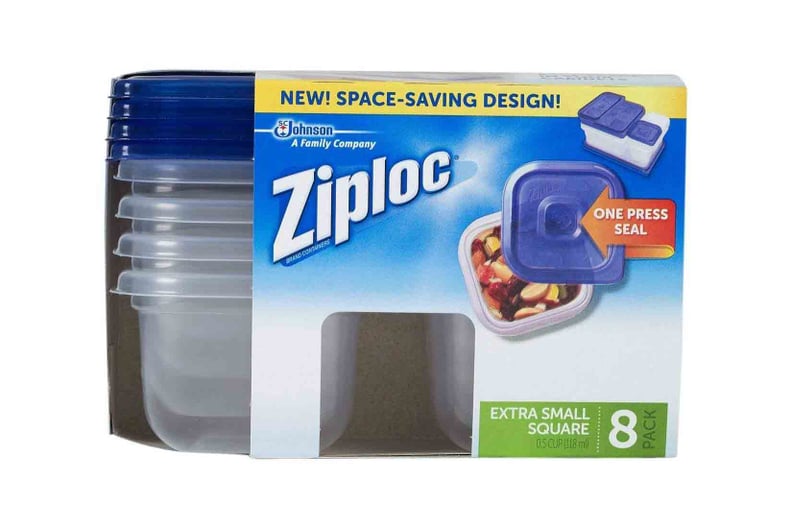 Use Mini Condiment Containers
I was getting in the habit of prepackaging my snacks in little plastic baggies, but that is incredibly wasteful, and the price adds up. When I decided to invest in Ziploc One-Press Seal Extra Small Square Containers ($6), it was a game changer for my meal prep. I preportion out servings of nuts or grapes and have them for the week. I also use them to portion out my salad dressings and other condiments so I don't have to worry about the entire jar of my favorite salad dressing being stolen out of the work fridge (not that anyone would do that!).