Grilled Veggie Recipes Even Burger-Lovers Will Crave
POPSUGAR Photography | Nicole Perry
POPSUGAR Photography | Nicole Perry
Veggie burgers and corn on the cob aren't the only things on the barbecue menu for vegetarians. Follow these tips for making you a pro at grilling veggies, and get inspired by these creative recipes featuring those delicious grillables.
Colorful Skewers
Slice veggies, poke them onto reusable metal skewers, and you can eat straight off the stick.
Beets and Sweet Tatos
Skip the chips or fries, and make these beet and sweet potato slices directly on the grill.
Grilled Veggie Salad
Throw grilled veggies like broccoli and sweet potatoes with some dried cranberries.
Grilled Veggies Over Hummus
Make your own or buy a container, spread hummus on the bottom of a dish, and layer with grilled veggies. Serve with POPSUGAR Food's homemade grilled flatbread for an appetizer or main dish.
Grilled Pepper Burger
Save calories on your veggie burger by placing your grilled patty between two slices of grilled peppers instead of a bun.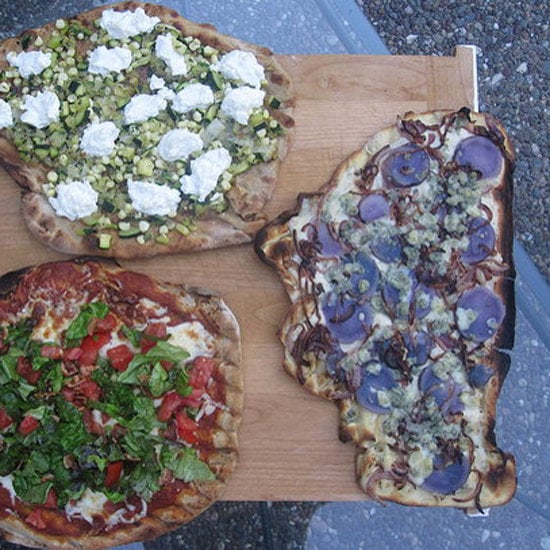 Grilled Pizza
Lay some veggies like peppers, asparagus, and sliced eggplant on the grill, and use for grilled pizza — you can even cook the dough right on the grill.
Grilled Veggie Sandwich
Spread a little pesto on your bun, layer as many grilled veggies as you can, top with fresh lettuce and tomato, and bite into that!
Corn and Black Bean Salsa
After making this grilled cilantro-lime corn on the cob, slice the hot kernels into a bowl with tomato, black beans, avocado, onions, fresh cilantro, and lime juice. Serve with chips, or use in grilled burritos.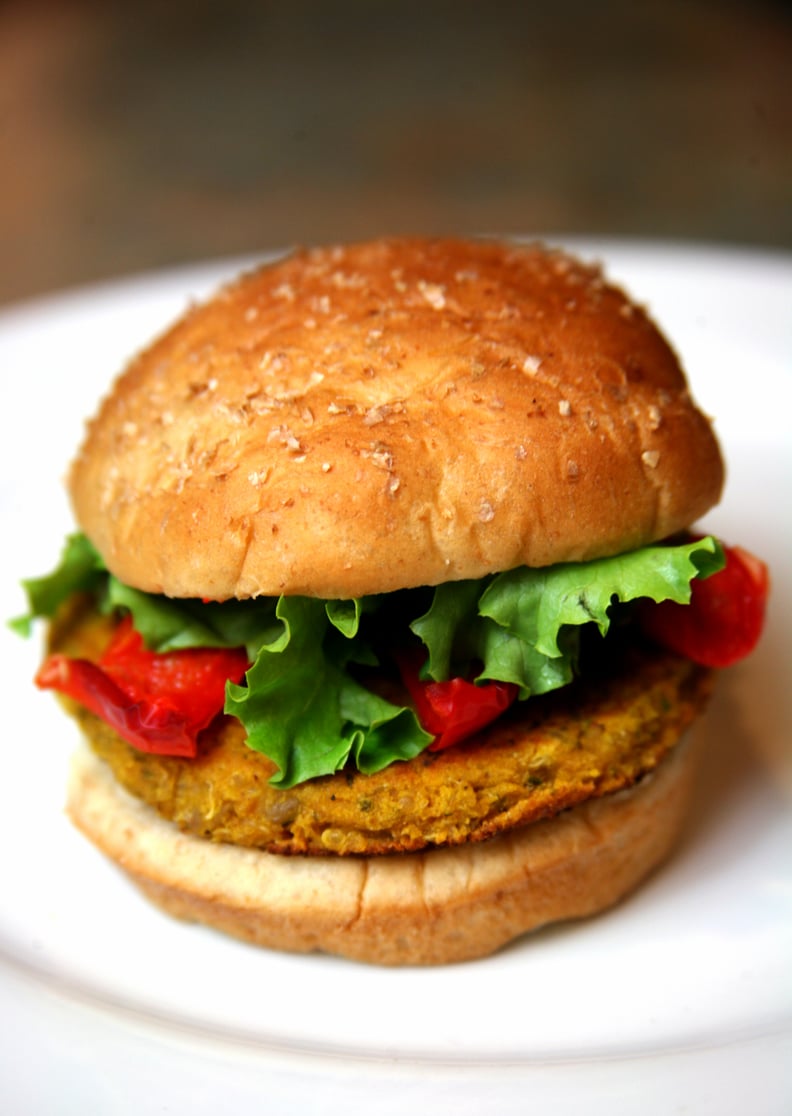 Grilled Veggies on a Burger
Add tons of juicy flavor without tons of calories by topping your veggie burger patty (homemade or store-bought) with roasted red peppers.
Grilled Portobellos
Tender and juicy, grill portobello mushrooms and top with grilled veggies and a sprinkling of goat cheese.
Pasta Salad With Grilled Veggies
Grill up some mushrooms, broccoli, beets, zucchini, and carrots, and toss with cooked pasta and Italian salad dressing for a filling, Summer-inspired meal.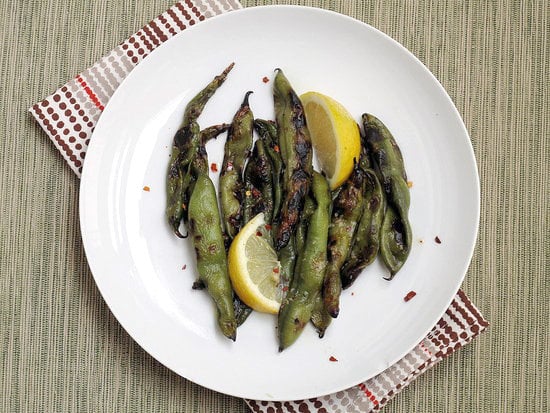 Grilled Fava Beans
Seasoned with chile, lemon, and salt, these grilled fava beans are a delicious source of plant-powered protein.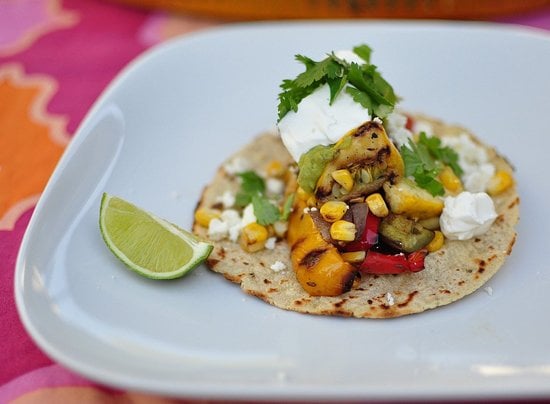 Veggie Tacos With Grilled Guacamole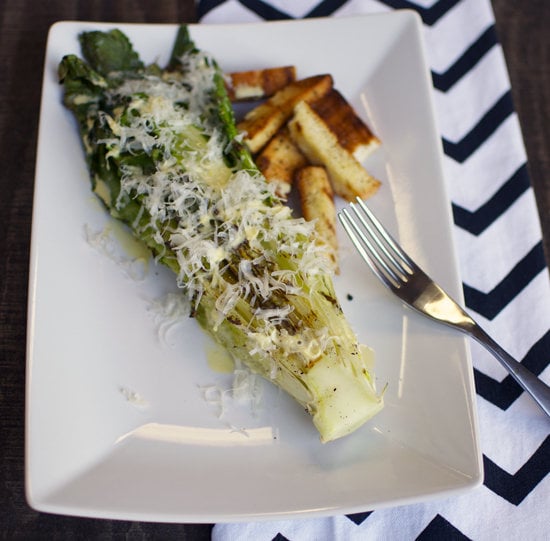 Grilled Caesar Salad
The charred flavor of grilled romaine lettuce in this creatively grilled salad is irresistible with a creamy caesar salad dressing. Just leave out the grilled anchovies if you're not into them.