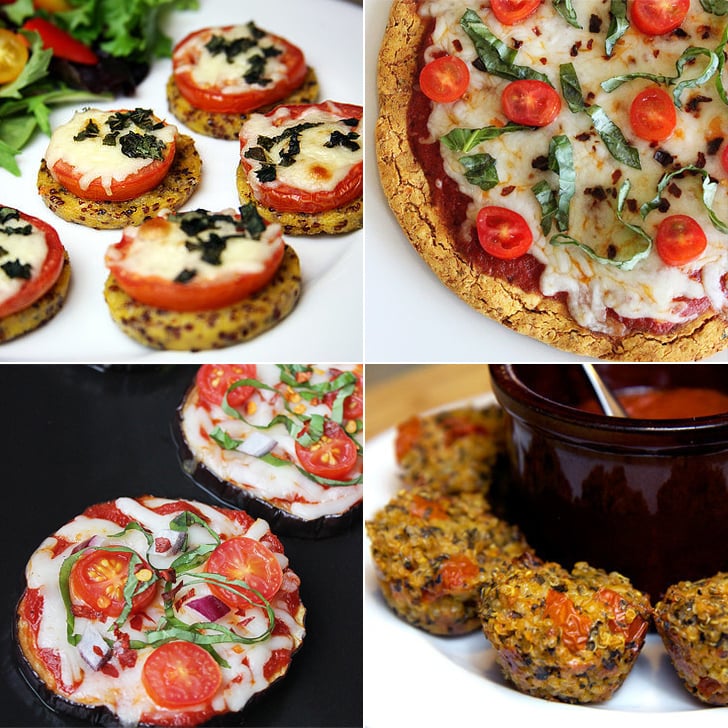 POPSUGAR Photography
POPSUGAR Photography
If your idea of the perfect night at home includes a couple of slices of pizza, a glass of wine, and your Netflix queue, you aren't alone. What's not to love about cheesy, saucy goodness, right? Delicious though it may be, most pizza is loaded with calories and fat.
Enjoying your favorite foods in moderation is a smart attitude, but if you still want another slice (or two!), try adopting that taste in another form. Cook up a lighter substitute with low-calorie toppings that will satisfy your taste for everyone's favorite food. Here are some scrumptious suggestions to get you started.
— Additional reporting by Lizzie Fuhr and Emily Bibb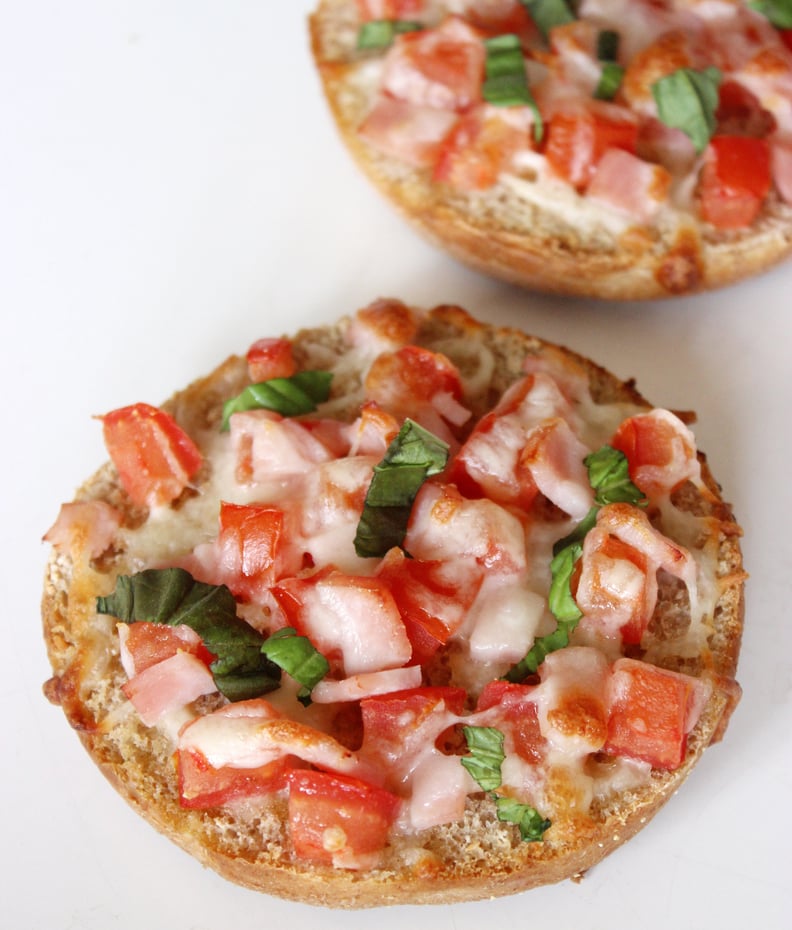 Make a Minipizza on an English Muffin
This is the classic "no cheat" pizza recipe, and for good reason. You get all the great tastes of pizza in a conservative serving. Dress up a whole-wheat English muffin with your favorite toppings. This breakfast pizza recipe is one of our favorite creative ways to curb cravings.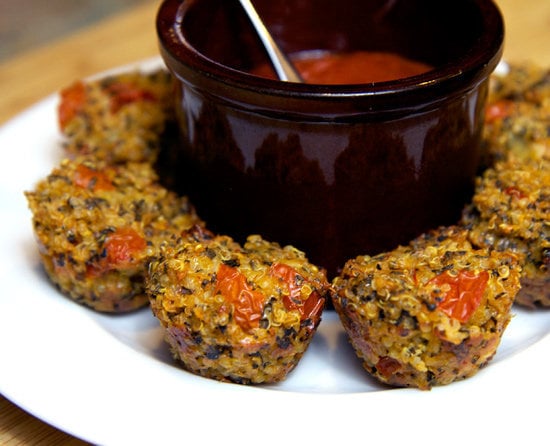 Bake Quinoa Bites
Here's a light, gluten-free option for pizza-lovers! Cute quinoa pizza bites bring all the classic flavors of pizza to the table. They hold their shape after being cooked in a muffin tin.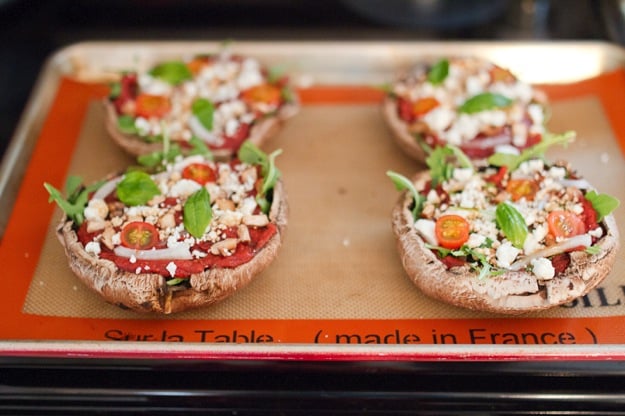 Design a Slightly Saucy Mushroom Burger
A portobello cap is the perfect way to enjoy pizza-inspired toppings. Try this amazing recipe from Eating Bird Food that brings arugula, grape tomatoes, and goat cheese to the table.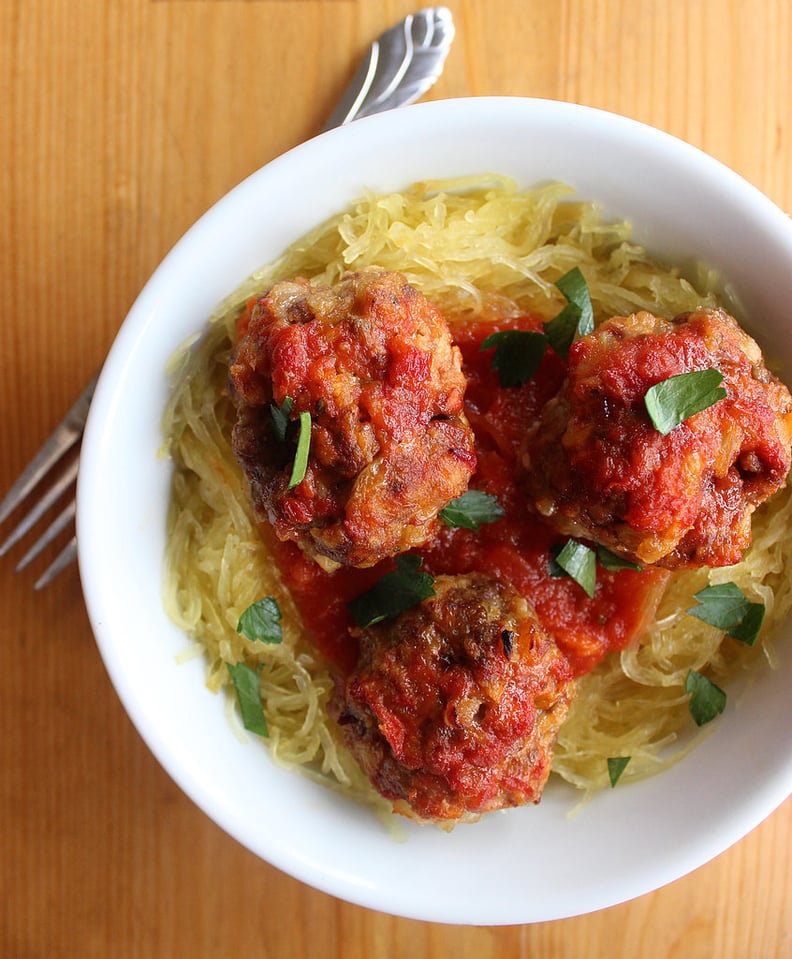 Make Meatball (or Meatless Meatball) Sliders
Get rid of all that bread and cheese and make a batch of Paleo meatballs with tomato sauce. (Veggie meatballs are typically even lighter.) We love this recipe that's served over spaghetti squash, but if you need the crusty pizza effect, serve meatball sliders on flatbread or a thin crust.
Serve Saucy Eggplant Slices
Eggplant rounds are the perfect vessel for all the saucy and cheesy goodness that comes with your favorite traditional slice. These minipizzas make a delicious low-calorie supper on their own, on top of roasted veggies, or sandwiched between two slices of whole-grain toast.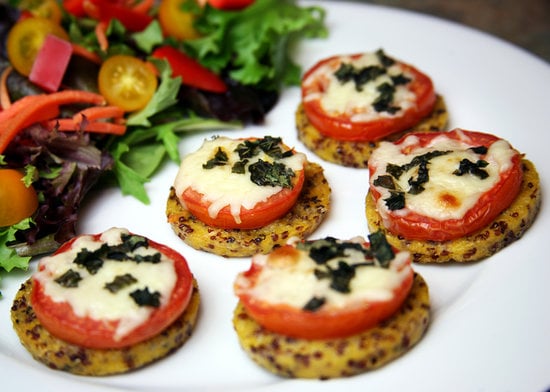 Quinoa-Polenta Pizza
Here's a recipe that'll satisfy your need for something chewy, gooey, and tomatoey: quinoa polenta pizza. These bite-size treats will make a great appetizer for your next party.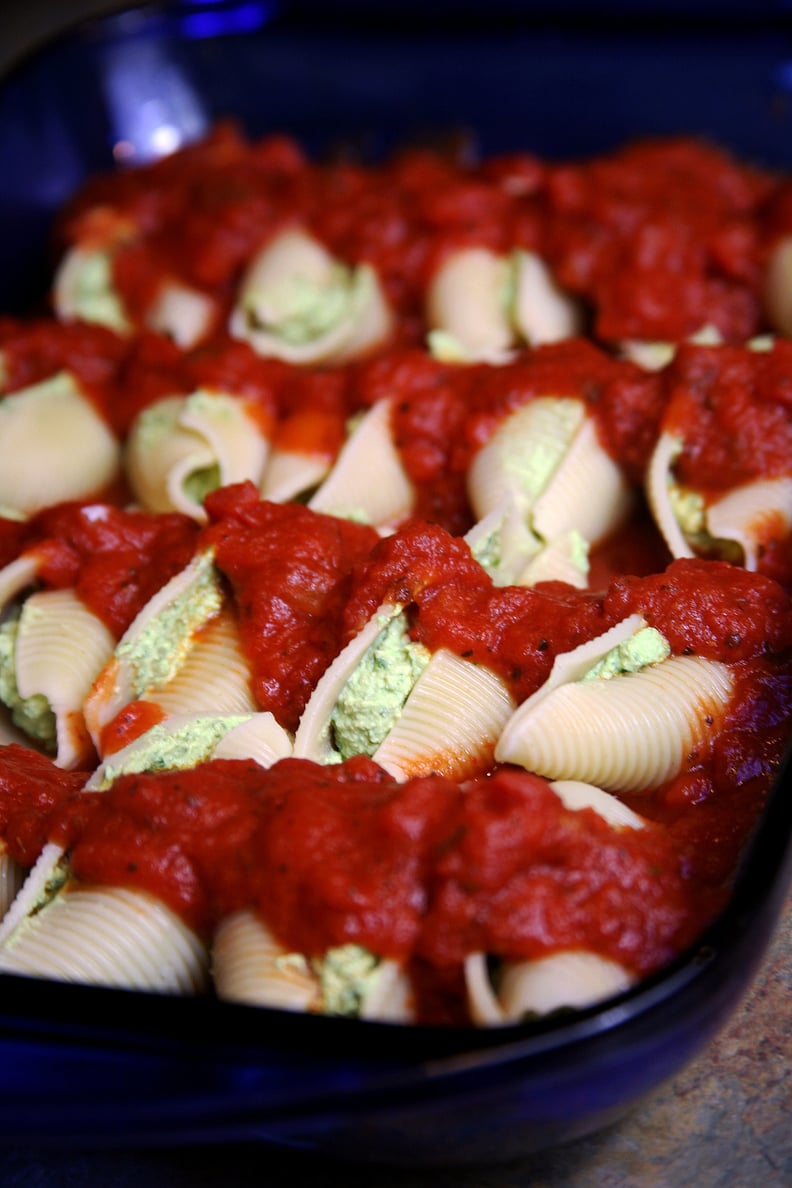 Stuff Saucy Shells
Instead of the traditional stuffed shells, whip up this vegan recipe for a lightened-up alternative that truly tastes like the real thing. Whole-Wheat Pizza
If a pizza alternative won't do and you need the real thing, start with this recipe for whole-wheat pizza dough. Besides tasting good, it's healthier and most people won't even taste the difference — they'll be too impressed that you made your own homemade pizza.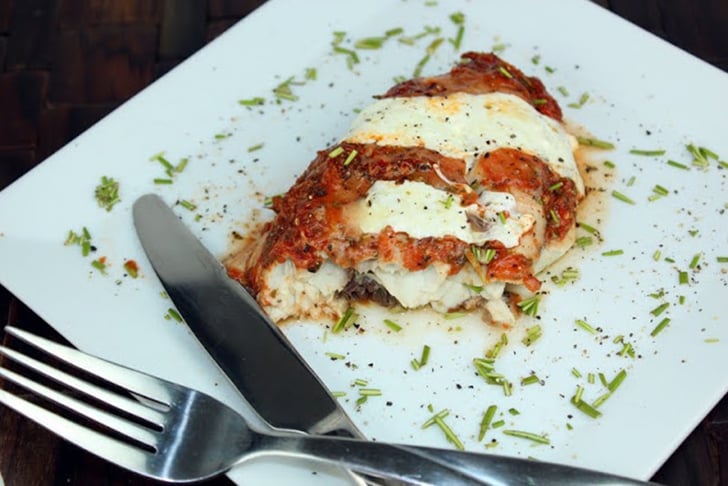 Pizza Fish Parmigiana
If you're craving pizza but want something less fattening and calorie-laden, try this recipe for pizza fish parmigiana. Light and flavorful, it's beyond easy to make.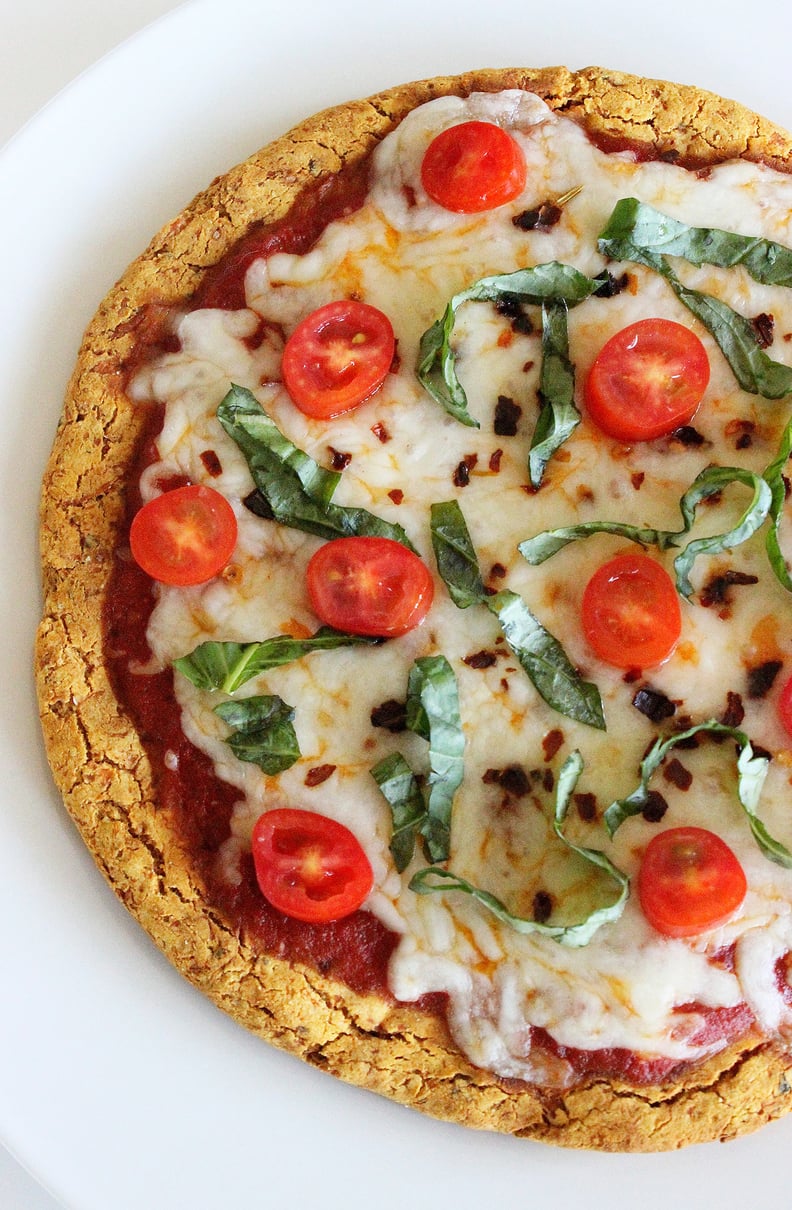 Opt For a Veggie Crust
This gluten-free and veggie-filled pizza crust will satisfy your cravings. Luckily, it stars one of the healthiest tubers out there: the mighty sweet potato.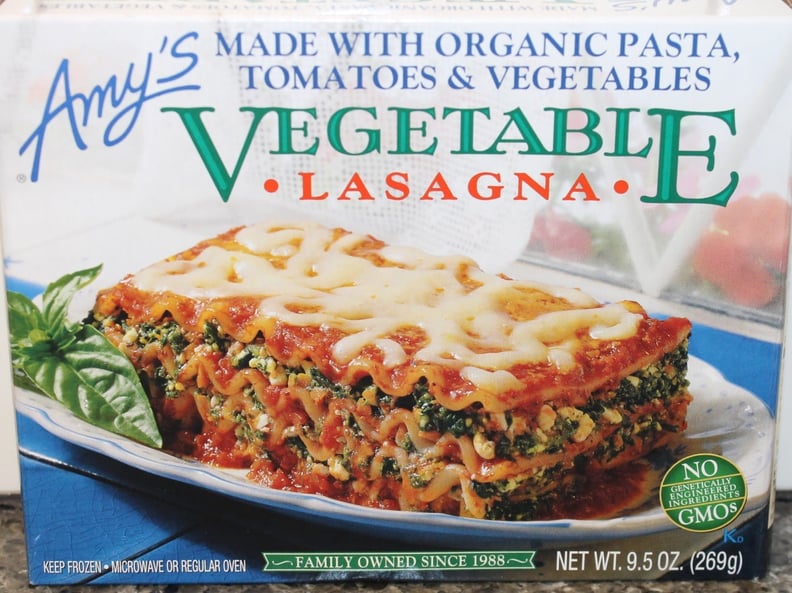 Nuke a Lower-Calorie Meal
If you crave the flavors of pizza but don't have a partner to share the pie with, nuke up something that delivers that hearty, Italian goodness. Amy's Tofu Vegetable Lasagna is a great vegetarian option. It is made with tofu and soy cheese, so it's lactose free. It's also only 330 calories per serving.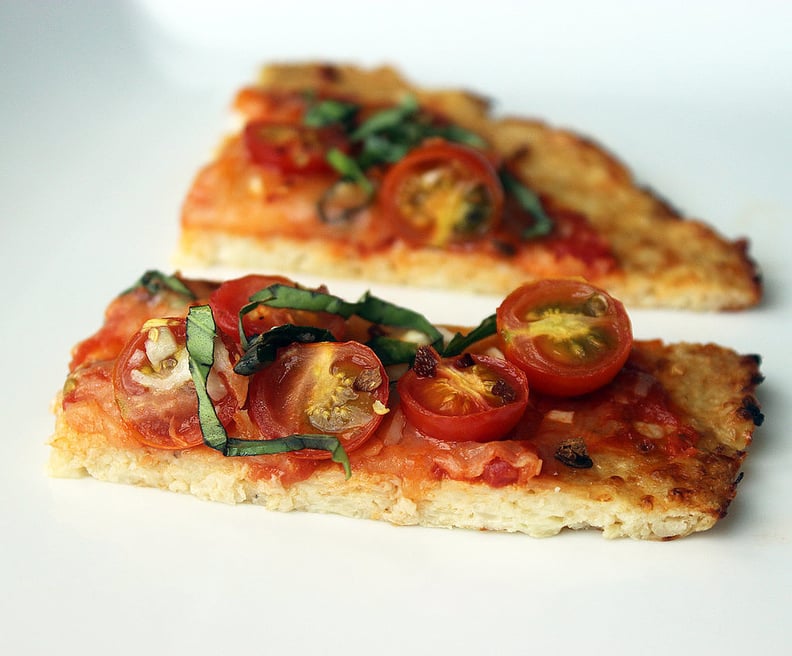 Try Cauliflower Crust
Enjoy your pie with no guilt and get your daily dose of veggies with this cauliflower pizza crust that tastes delicious but is easier on the waistline. It even folds up like a traditional slice.