Healthy Recipe: Pizza Quinoa Polenta
These Quinoa Pizza Bites Are Just 50 Calories
If a slice of pizza is one of your weaknesses, it's not something you'll want to indulge in on a regular basis, especially if you usually down two slices or more. Here's a healthier option that'll satisfy your need for a slice.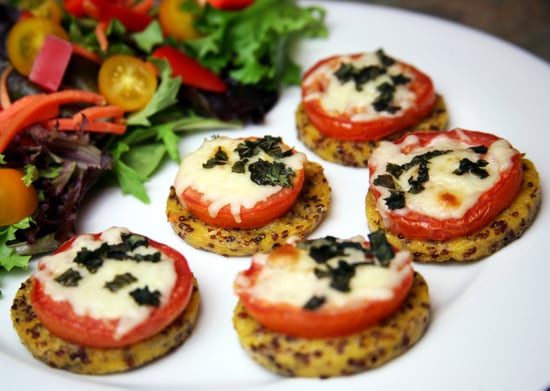 The warm and juicy baked tomato melts in your mouth along with the cheese. And the hint of fresh basil adds the perfect taste of Summer.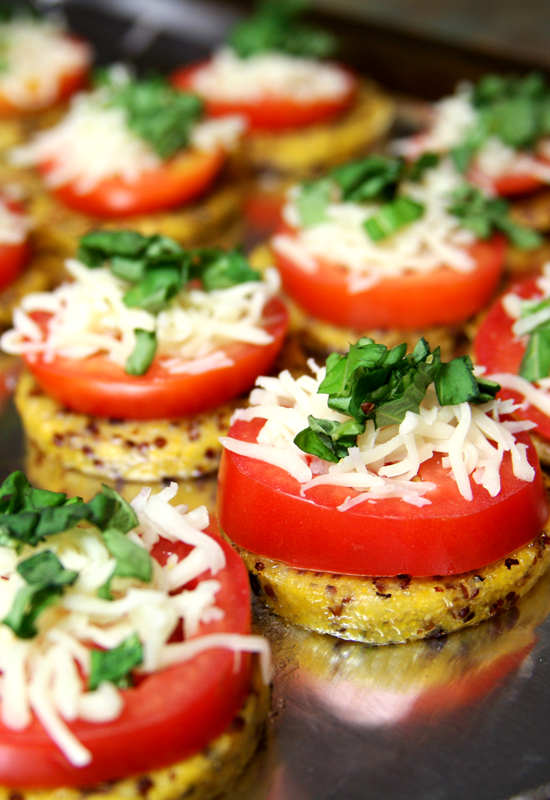 This pizza alternative is a cinch to whip up since the dough is made from slices of packaged quinoa polenta, making this dish gluten-free.
To see this simple 250-calorie recipe keep reading.
Source: Calorie Count