As POPSUGAR editors, we independently select and write about stuff we love and think you'll like too. If you buy a product we have recommended, we may receive affiliate commission, which in turn supports our work.
Having a diet adequate in protein is crucial for weight management (loss, gain, and maintenance). "Protein helps to repair and build muscle tissues in the body," says Jim White, RD, adding that the standard daily protein intake is approximately 0.8 grams of protein per kilogram of bodyweight. That means ,if you weigh 150 pounds, which is about 68 kilograms, you should eat about 54.4 grams of protein a day. Shocking, right?
So how do you go about eating that much protein? A balanced diet is important, but there are a few store-bought products that can help, including our favorite: pancake mix. We've rounded up 12 protein-packed mixes that'll keep you feeling full and power you with the energy you need to tackle the rest of your day and get your body moving.
01
Bob's Red Mill Protein Pancake & Waffle Mix
02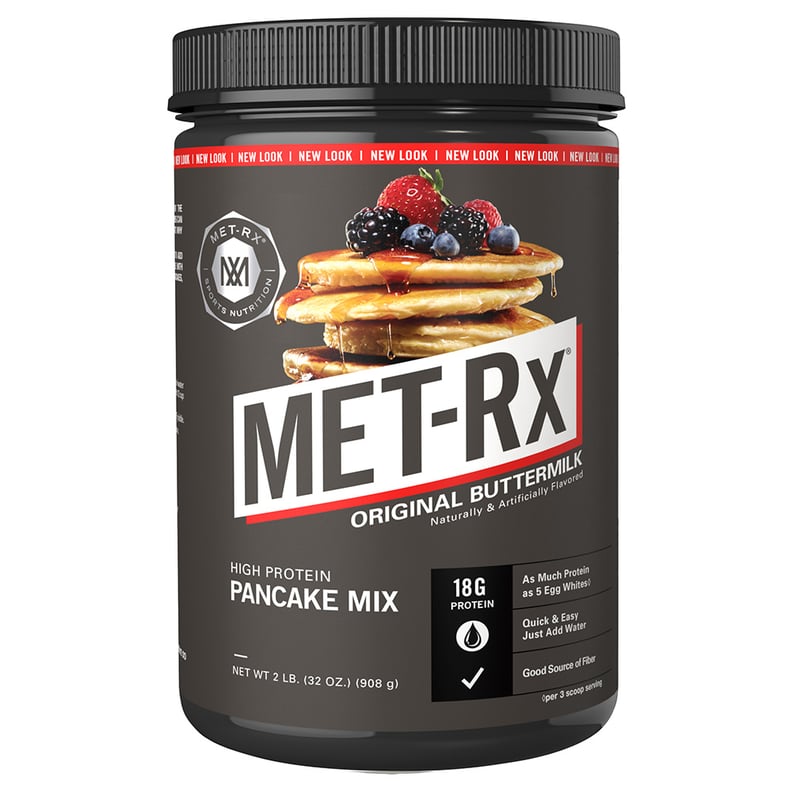 MET-Rx High Protein Pancake Mix Original Buttermilk
03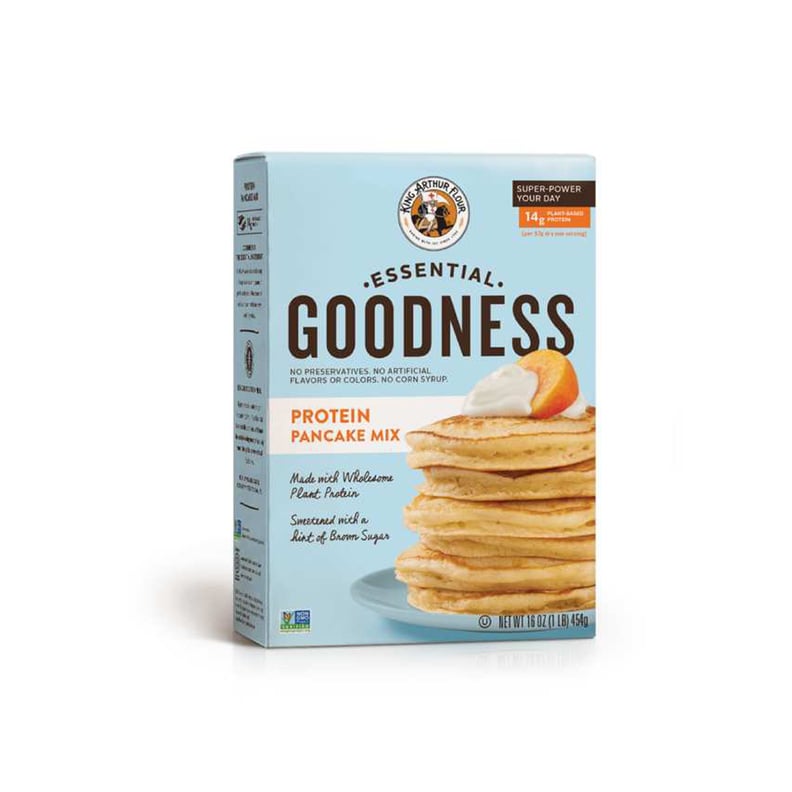 King Arthur Flour Protein Pancake Mix
Vegans, rejoice, because King Arthur Flour Protein Pancake Mix ($5) uses plant-based protein rather than whey. If you're looking for a cleaner, non-GMO protein pancake mix, this is your pick.
04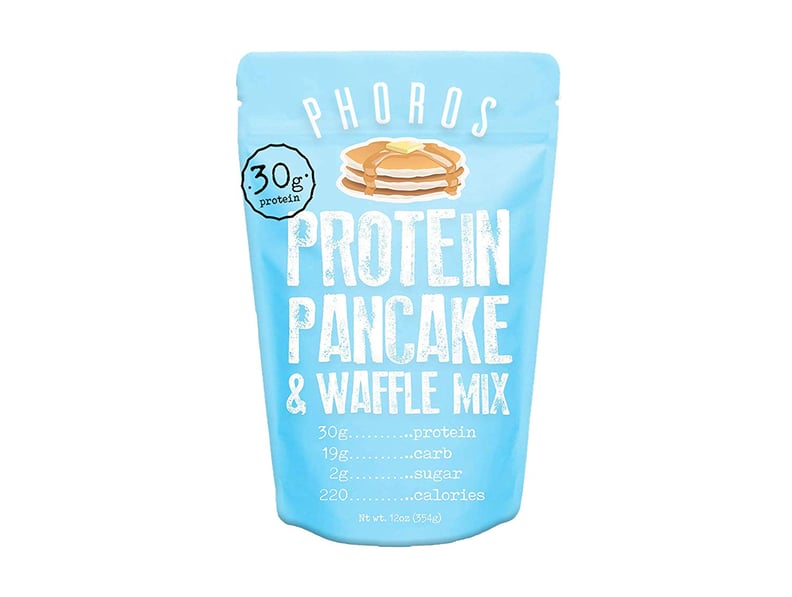 Protein Pancake Mix by Phoros Nutrition
05
Kodiak Cakes Protein Pancake Power Cakes Flapjack and Waffle Baking Mix
06
Archer Farms Chocolate Protein Pancake Mix
07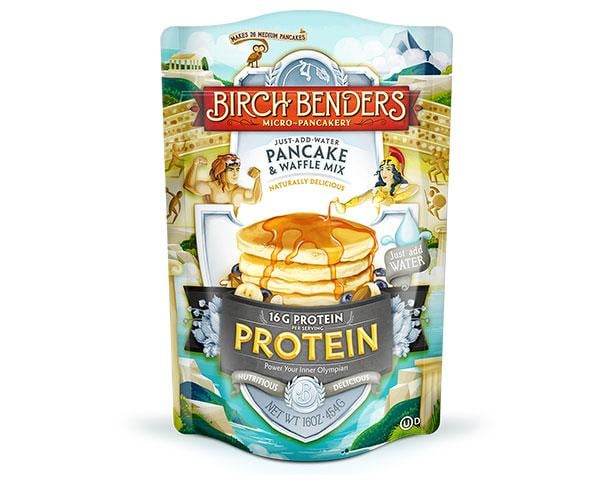 Birch Benders Pancake & Waffle Mix Protein
08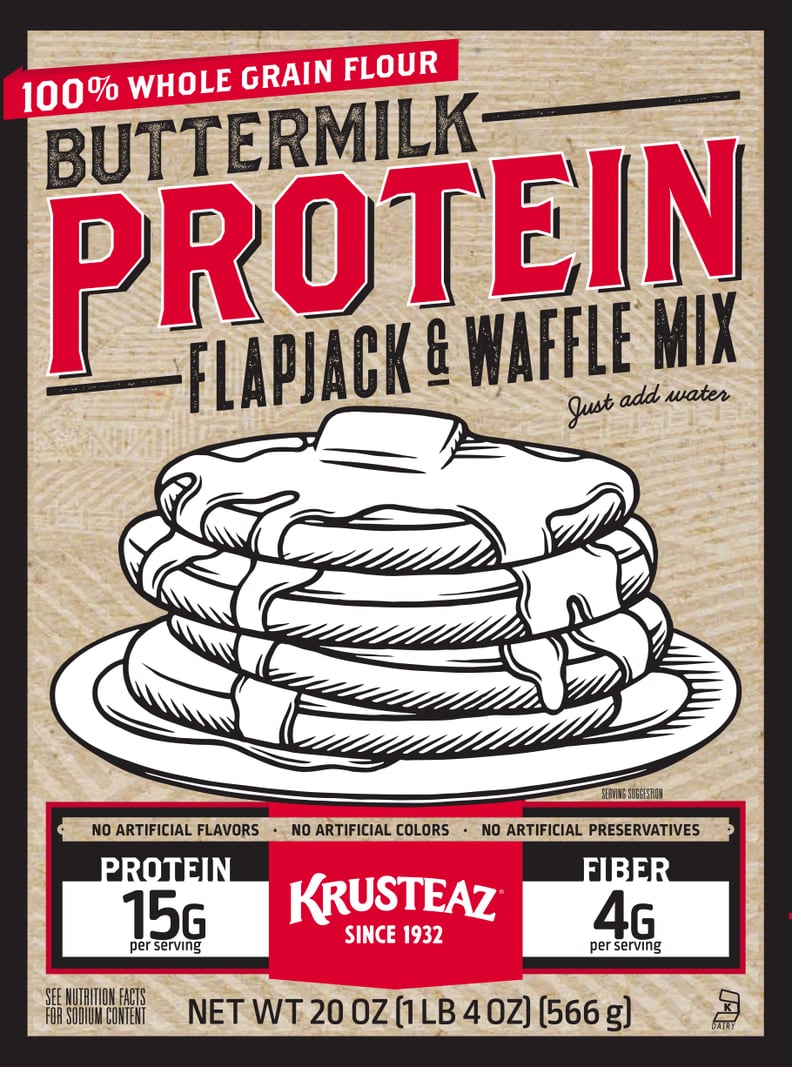 Krusteaz Protein Buttermilk Pancake Mix
09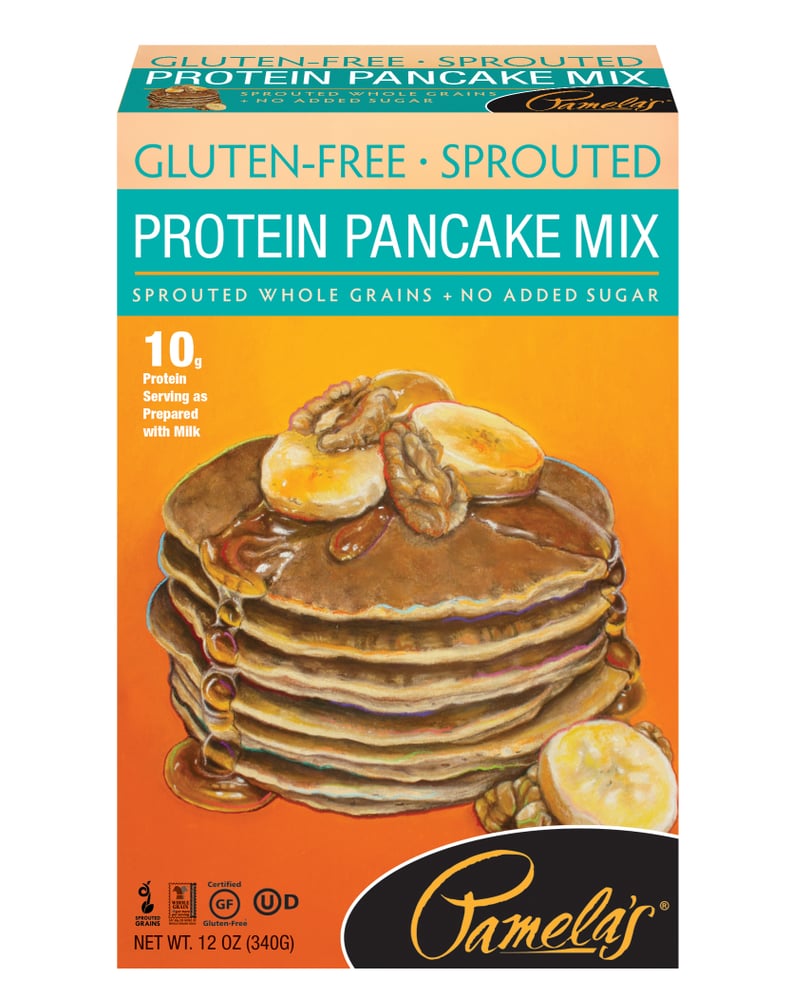 Pamela's Products Gluten Free Baking and Pancake Mix
10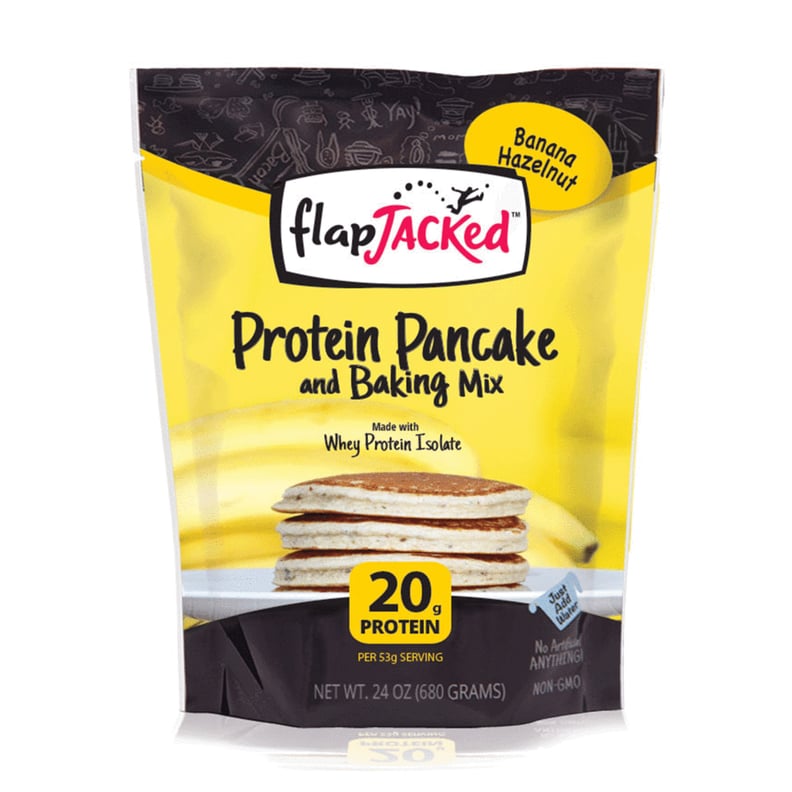 flapJACKed Protein Pancake and Baking Mix
11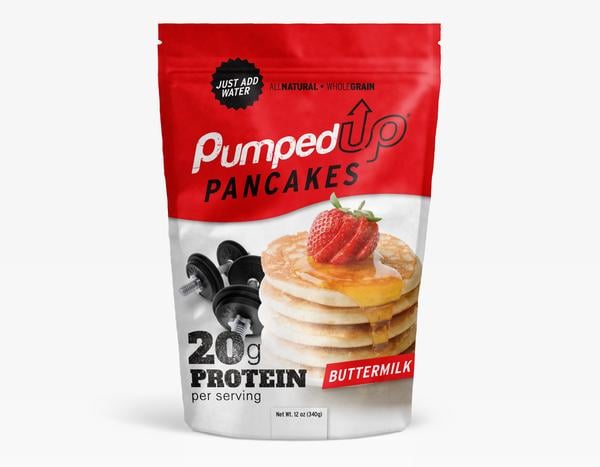 Pumped Up Buttermilk Protein Pancake Mix
12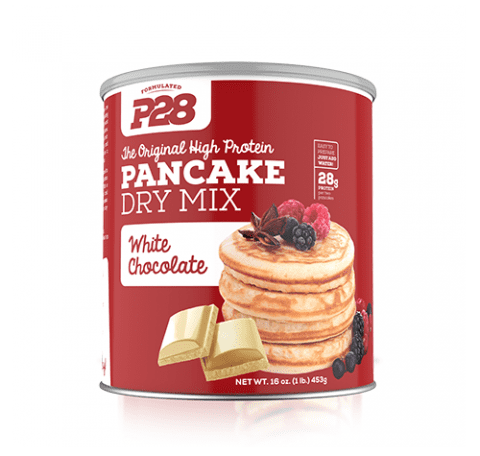 P28 Foods The Original High Protein Pancake Dry Mix, White Chocolate