You're not sure which is worse — your tight hips or your sore lower back. They're all connected, so you want to focus on stretching them both to get relief from tightness and pain.
Butterfly is a common yoga pose that targets both these areas, and if you've never done it against a wall, get ready for a life-changing moment! Your hips and lower back are going to love this so much, you'll never want to do this stretch on the floor again.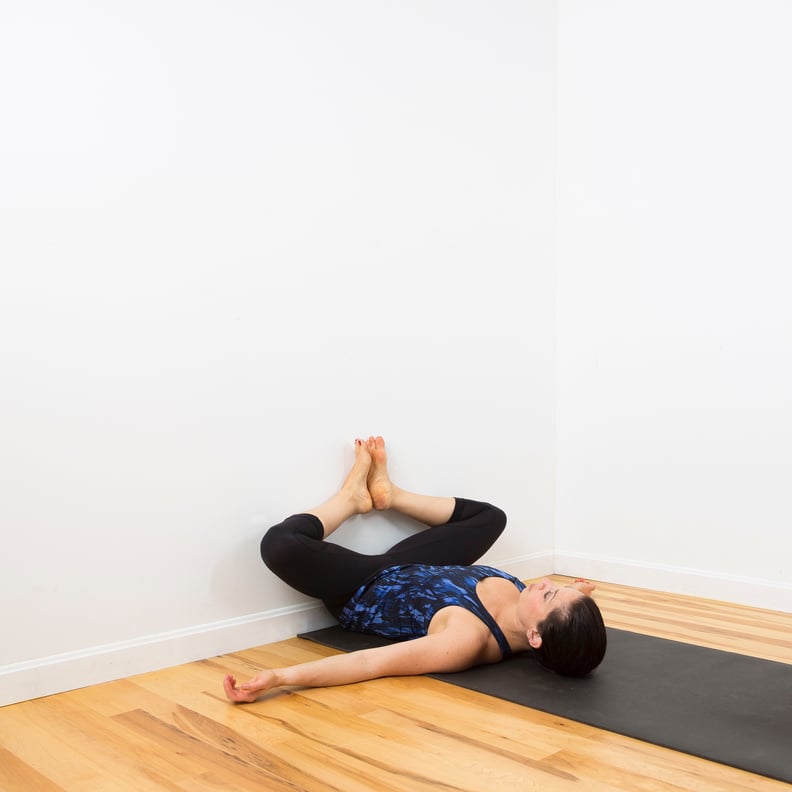 Sit down as close as you can to the wall. Lie down on your back, place your feet on the wall with your knees bent, and scoot your butt against the wall.
Extend your feet straight up, resting your heels on the wall. Keep your arms by your sides or by your head (this position will stretch your shoulders).
Bend your knees and bring the soles of your feet together.
To intensify the stretch, place your hands on your inner knees and gently press your knees toward the wall. Also try pressing your knees toward the floor to feel it more in your lower back.
Enjoy this stretch for five or more breaths.