Umm, Where Has This Keto Snack Subscription Box Been Our Whole Lives?!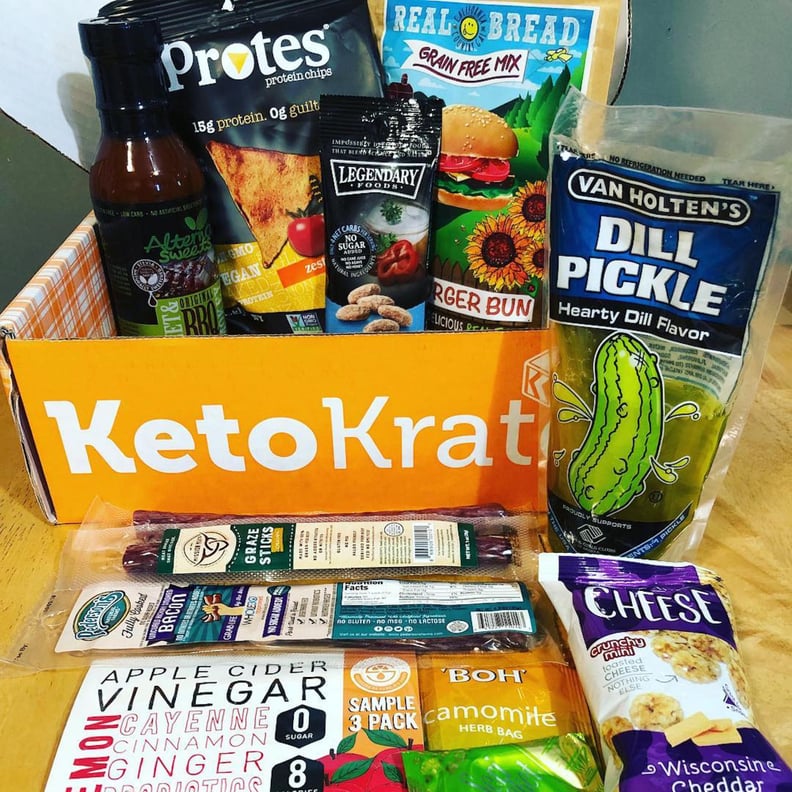 Struggling to find new ketogenic diet-approved snacks to munch on when those 2 p.m. hunger pangs strike? Then boy oh boy, do we have a treat for you. We recently discovered Keto Krate, a game-changing subscription service that delivers a boxful of low-carb bites to your doorstep each month. It totally solves the all-too-common issue of spending an entire day checking the nutrition fact labels in your supermarket's snack aisle to make sure they adhere to the keto diet. Been there, done that.
Here's how Keto Krate works: for $35 a month, you receive an assortment of eight or more snacks each containing 5 grams of net carbs or less — all packaged in a nifty orange box that arrives to your home. Plus, the boxes include more than $20 worth of discount codes for all you coupon-lovers out there. Score!
Since the first Keto Krate was sent out, the service has accumulated more than 7,000 subscribers and shipped more than 130,000 Krates that have featured nearly 200 different keto snacks. It's safe to say that keto dieters of the world are quickly catching onto the hype! Ahead, get a peek at some of the goodies included in past Krates to see if you're up for hopping on the bandwagon.
Here's a Peek at Past Monthly Krates
An Up-Close Look at Some of the Past Featured Items
Uncured Hickory Smoked Bacon
Low-Carb Chocolate Chip Cookie Mix
Gluten-Free Nutrition Bar
Zero-Calorie Cocktail Mixer