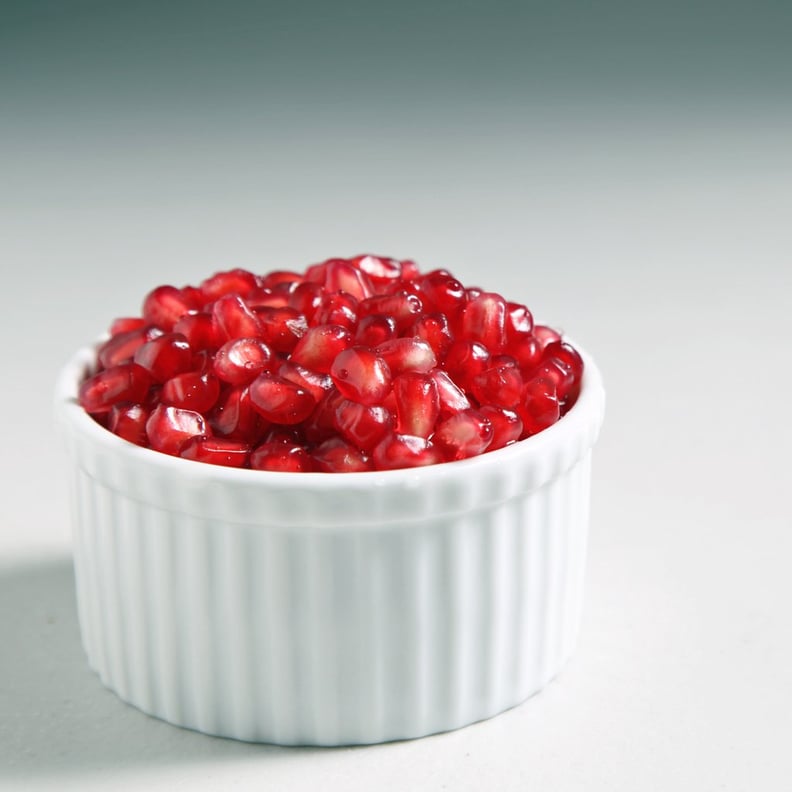 POPSUGAR Photography | Nicole Perry
POPSUGAR Photography | Nicole Perry
Swap Rice and Quinoa For Farro
Have you tried farro yet? Moon refers to it as "10-minute farro." According to the dietitian, "It's a quick and easy gateway to this Italian whole grain. Like the name suggests, it cooks up in 10 minutes and can be tossed with chopped dates, pistachios, pomegranate arils, red onions, cooked chicken, and mint or parsley for a complete one-dish meal." YUM.
Stock Up on Grab-n-Go Mediterranean Snacks
Keep healthy Mediterranean foods on hand that are easy to grab, and you'll have one less thing to think about as you clean up your diet. Consider fresh fruits and vegetables, nuts, and other whole, plant-based foods. "Stock your fridge and pantry with Mediterranean staples like pistachios and 100 percent pomegranate juice," says Moon. "They happen to make a simple, healthy, and great-tasting snack pairing that also boasts plant protein, healthy fats, and polyphenol antioxidants."
Cook With Olive Oil
While coconut oil remains a tad controversial, heart-healthy EVOO has been a healthy Mediterranean staple for centuries. "Make olive oil your main cooking oil," suggests Moon. "A favorite breakfast in Spain is pan con tomate, which you can approximate at home with good-quality whole-grain bread, ripe tomatoes, and olive oil seasoned with salt and pepper or your favorite herbs." Sounds like an ideal toast breakfast, honestly.