Quinoa vs. Farro Health Benefits
The Next Super Grain You Should Be Eating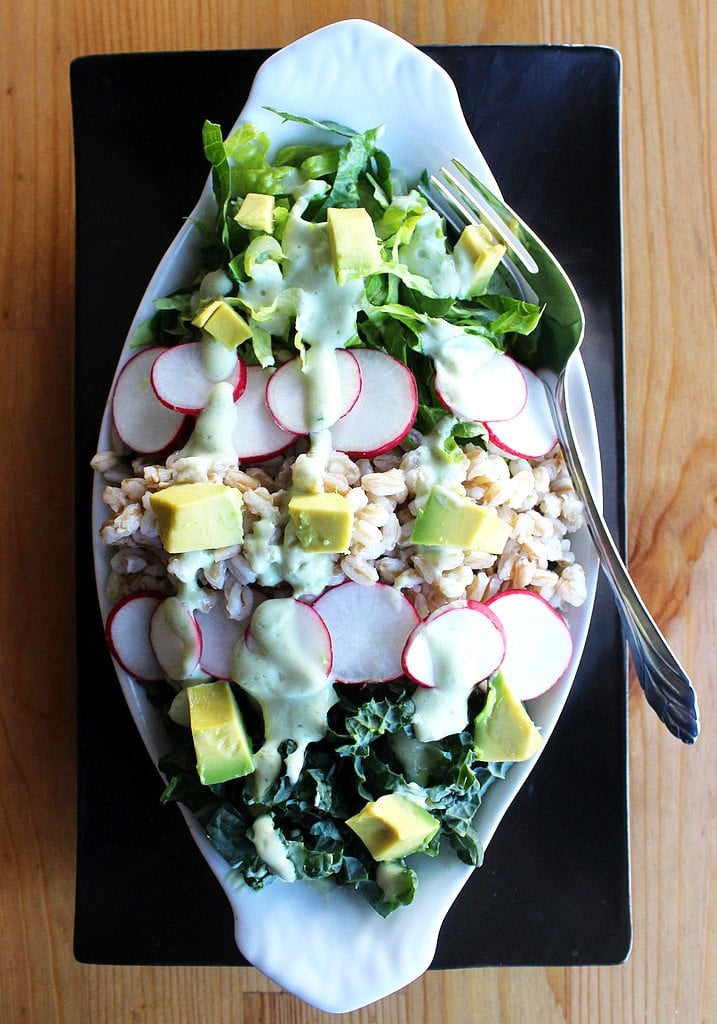 Quinoa used to get all the attention as one of the most nutritious whole grains, hailed as one of the best superfoods ever, but farro is quickly gaining popularity. A little softer and more tender in texture, it's similar to rice, so people who can't deal with the slightly nutty flavor and poppy texture of quinoa will love spooning into a bowl of farro. But is it healthier than quinoa? Check out the nutritional comparison below. For those who deal with any sort of wheat intolerance, it's important to note that farro is not a gluten-free grain.
| 1/4 cup dry | Calories | Fat (g) | Carbs (g) | Fiber (g) | Protein (g) | Calcium (mg) |
| --- | --- | --- | --- | --- | --- | --- |
| Quinoa | 156 | 2.6 | 27.3 | 3 | 6 | 20 |
| Farro | 170 | 0 | 33 | 3 | 7 | 40 |
Are you surprised? Nutritionally speaking, both grains are pretty much exactly the same. While they're both high in fiber and protein, farro has slightly more carbs but also offers more calcium than quinoa. If you're new to farro, try this radish, kale, and farro salad.
Still obsessed with quinoa? Try it for the first meal of the day making this apple cinnamon breakfast bake. For an appetizer or dinner, whip up these Mexican quinoa burrito bites. And for dessert you'll love these ginger molasses cookies made with homemade quinoa flour.
Can't choose between these two delicious grains? Whip up this Tender Greens' Happy Vegan Salad that includes a quinoa and beet salad as well as a farro cranberry kale salad. Yum!