Naomi Osaka is simultaneously one of the most intimidating and most relatable players in women's tennis right now. On one hand, she's a four-time Grand Slam winner who in one year made a whopping $37.4 million in prize money and sponsorships, making her the highest-paid woman athlete in history. On the other hand, she's a hilarious 23-year-old who loves video games and memes and spends as much time on Twitter and TikTok as any other person her age. Whether you're a casual viewer of tennis or mark the major tournaments in your calendar, here are 10 fun facts you may not know about one of the sport's biggest stars.
01
She Moved to the US When She Was 3
While Osaka plays for Japan, she has lived and trained in the US since she was very young. Because her mother is Japanese and her father is Haitian, Osaka knows at least a little bit of three different languages: English, Japanese, and Creole, which she learned from her paternal grandparents. Still, she prefers to respond to questions in English during interviews, as it's the language she's most confident speaking — and as the New York Times reported, she's too shy and too much of a perfectionist to take any chances.
02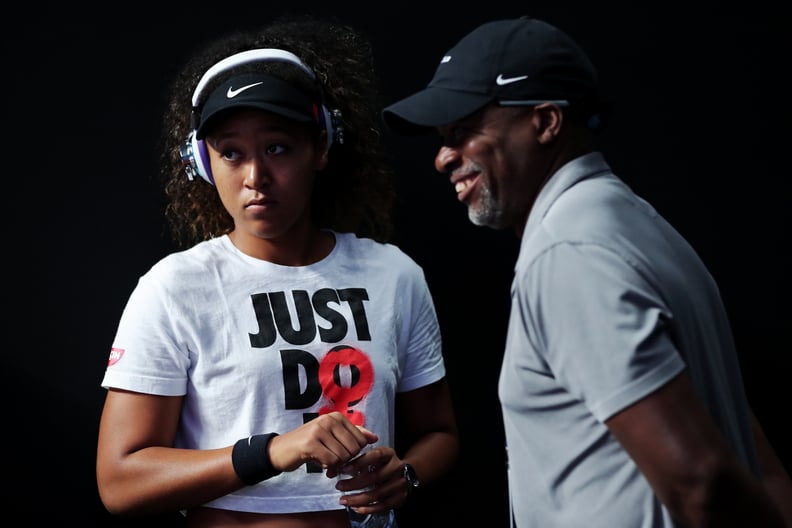 She Was First Coached by Her Dad
Though she's now coached by Wim Fissette — who has worked with tennis greats including Victoria Azarenka, Kim Clijsters, Simona Halep, and Angelique Kerber — Osaka first began playing tennis under her dad Leonard François, who used a similar model to that of Serena and Venus Williams's father, training both Osaka and her sister Mari, starting at the age of 3.
03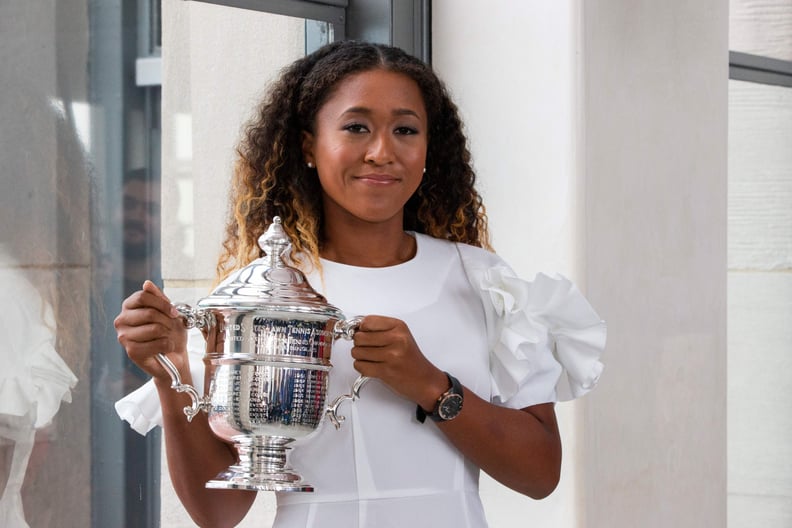 She Won the US Open Before She Was Even Old Enough to Drink in the States
Osaka won her first Grand Slam at the US Open on September 8, 2018, when she was just 20 years old. She defeated Serena Williams in the final, winning in straight sets with a score of 6-2, 6-4. She went on to win the Australian Open on January 26, 2019, against Petra Kvitová, making her the champion of two Grand Slam tournaments in a row. The following year, she won the 2020 US Open in a final match against Victoria Azarenka. Let's hope she's popped some Champagne since then.
04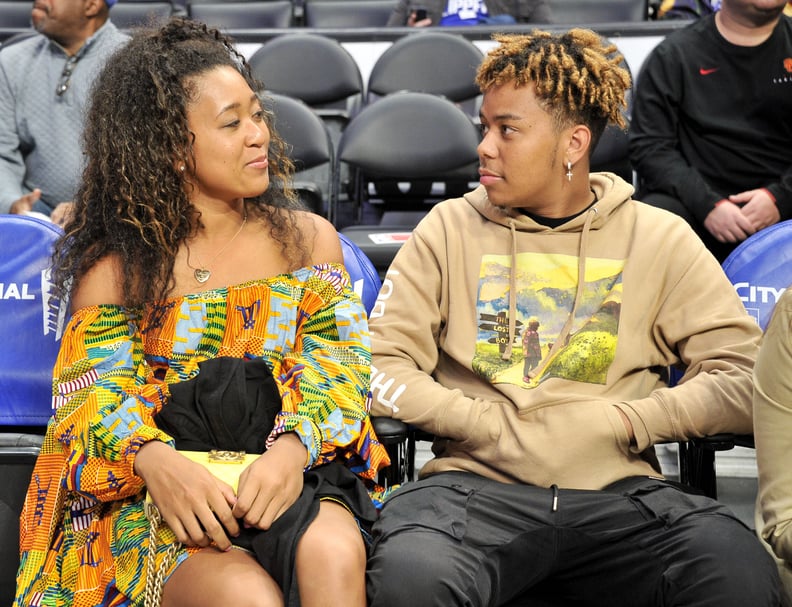 She's Dating Musician YBN Cordae
YBN Cordae revealed in an interview with Hot 97 that he first met Osaka at a Los Angeles Clippers game. He admitted that he had no idea she was a professional tennis player when he approached her, explaining that, at the time, he didn't watch tennis and really only knew about Serena Williams. Today, the two are very supportive of each other's careers — and they're just downright cute.
05
She's a Gamer On and Off the Court
Osaka often talks about her love for video gaming. In fact, she once told GQ that, after spending an average of four hours training at the Evert Tennis Academy in Boca Raton, FL, she'd spend another four to five hours playing Overwatch with her sister Mari. And that's not even her favorite game — that honor goes to Skyrim, she once revealed in an Instagram story.
06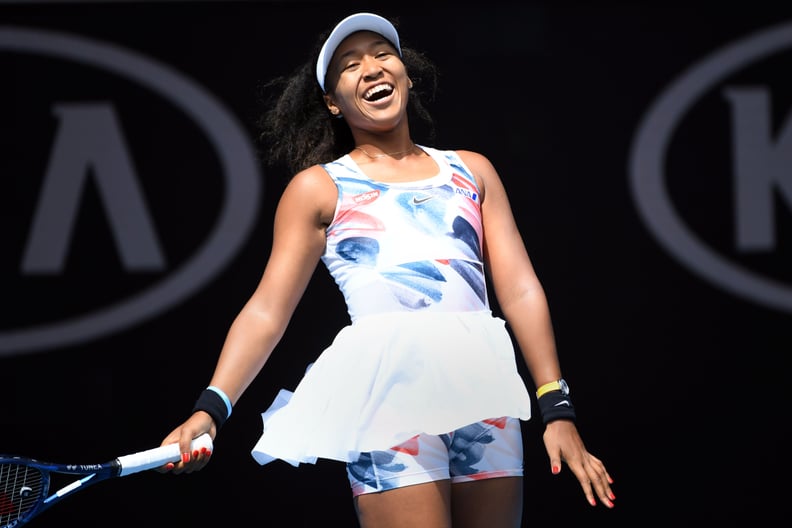 There's a Barbie Made in Her Image
In 2019, Barbie released a line of dolls celebrating extraordinary women, including Osaka. In an Instagram post, she described the experience as "surreal," having played with Barbies herself as a little girl, but said she was honored to "help inspire the next generation of girls."
More recently, in July 2021, Osaka officially introduced the Naomi Osaka Barbie Role Model doll, which is wearing her outfit from the 2020 Australian Open, by saying, "I really hope every child is reminded that they can be and do anything."
07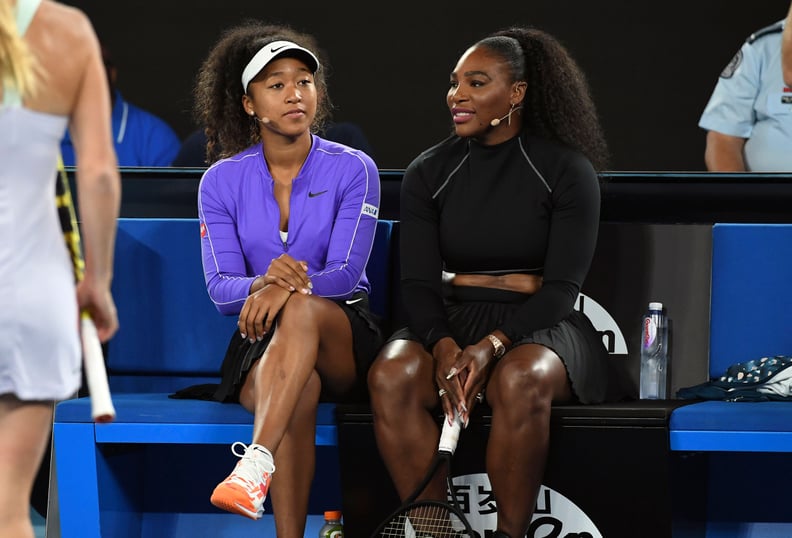 She Has Had Some Amazing Mentors
Osaka has made deep and personal connections with some of the greatest athletes of all time. She has referred to Serena Williams as her "mom" and the late Kobe Bryant as her "big bro." Before his death, Bryant texted Osaka after matches, especially losses, to help her remain confident. "There would be some really tough losses. I didn't even know he was paying attention, but he would text me positive things and tell me to learn from it," she told WSJ Magazine. "For me, it was definitely helpful."
08
She Loves to Do Good (and Look Good)
In July 2020, Osaka announced that she and her sister Mari had designed a limited-edition mask, with all proceeds benefiting UNICEF Japan's COVID-19 relief efforts. It was hardly her first foray into fashion — in February, she had debuted her first collection at New York Fashion Week, which was designed in collaboration with Hanako Maeda's ADEAM fashion house. "I've always really loved clothes," she told Vogue. Compared to her endeavors in tennis, which require a lot of discipline, fashion feels like an escape. "It's relaxing not to have to go into fashion in such a super-serious way, and to feel really creative and free," Osaka said.
09
She's a Fierce Supporter of Black Lives Matter
10
She's Been Destined For Greatness For a While
While Osaka's popularity surged after she won her first Grand Slam, she had been growing into a champion long before that. In 2015, she won the Rising Star Invitational Champion award. She had her first win against a top 10 player in 2017, when she beat defending champion Angelique Kerber in the US Open in straight sets. Even in 2014, a then-16-year-old Osaka made waves. In the Stanford tournament's opening round, she defeated 19th-ranked Sam Stosur. Her own ranking at the time? #406 in the world.