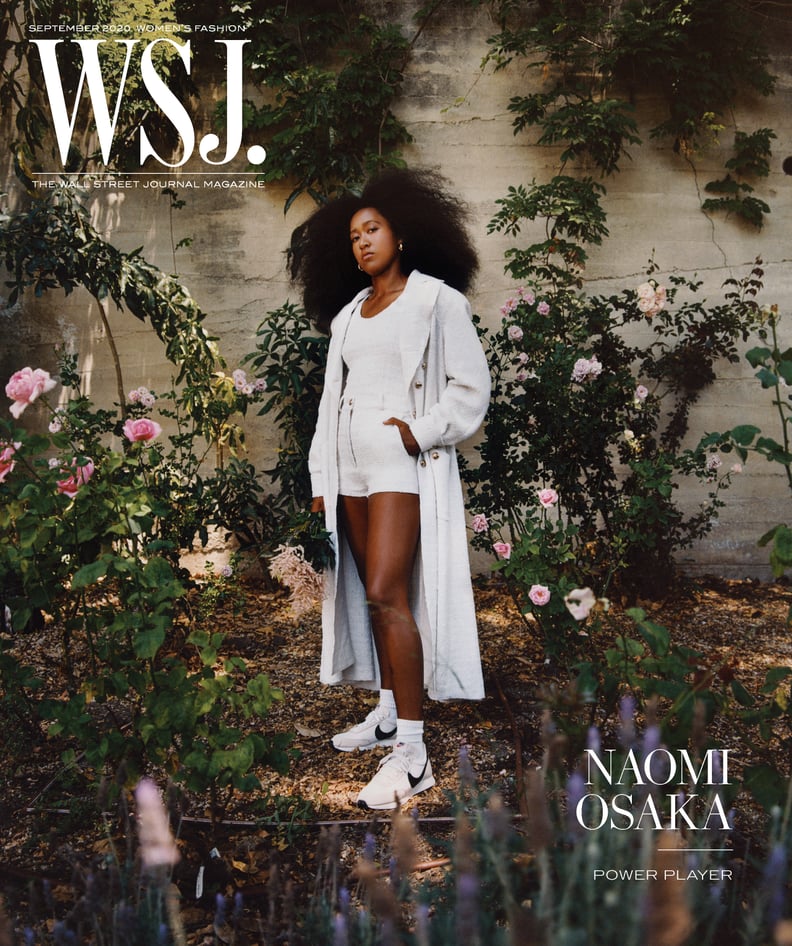 Micaiah Carter for WSJ. Magazine
Micaiah Carter for WSJ. Magazine
Naomi Osaka is the first Asian tennis player ever to be ranked No. 1 in singles. She's also the only Japanese player and the fifth Black woman to win a Grand Slam title. Not to mention, she's the highest-paid female athlete in the world. Those are great accolades — though the 22-year-old feels like she still has growth to do (don't we all).
"I've been figuring out my voice more," Osaka said in an interview for WSJ. Magazine's September Women's Style issue. "I definitely think it's time to start gaining confidence and taking on what you feel." Osaka has made it her mission to do just that off the court. She went to protests in Minneapolis days after the death of George Floyd earlier this year, and she then wrote an essay for Esquire about her experience protesting and detailed her support of the Black Lives Matter movement.
"It means so much to me that society evolves — that we take on systemic racism head-on, that the police protect us and don't kill us. But I am proud, too, of the small part I have played in changing perceptions and opinions," Osaka wrote. "I love the thought of a biracial girl in a classroom in Japan glowing with pride when I win a Grand Slam."
Osaka, however, told WSJ. Magazine that there are moments where she still doesn't know how to handle the pressure at trying to get back to her No. 1 ranking (she's currently ranked at No. 10). "When I win, my mind thinks, 'This is what I was supposed to do.' So I don't celebrate," she said, adding that when she loses, "I'm really hard on myself." (Osaka hasn't won a Grand Slam since her back-to-back singles titles at the 2018 US Open and the 2019 Australian Open.)
The late Kobe Bryant, who would have turned 42 on Aug. 23, used to text Osaka after tennis matches, especially when she lost. She was introduced to him in June of 2019 by her agent and manager, and Bryant, according to Osaka, helped her find confidence. "There would be some really tough losses," Osaka admitted. "I didn't even know he was paying attention, but he would text me positive things and tell me to learn from it. For me, it was definitely helpful."
Osaka and Bryant bonded over their philanthropic efforts, too, and she revealed one conversation that she holds onto today. As WSJ. Magazine relates, Osaka once told Bryant that she wanted to be just like him. He then looked at her and said the following: "No, be better."