Oklahoma Signs Bill Making Abortion Illegal at Fertilization
Oklahoma Law Banning Abortion Takes Effect Immediately — What to Know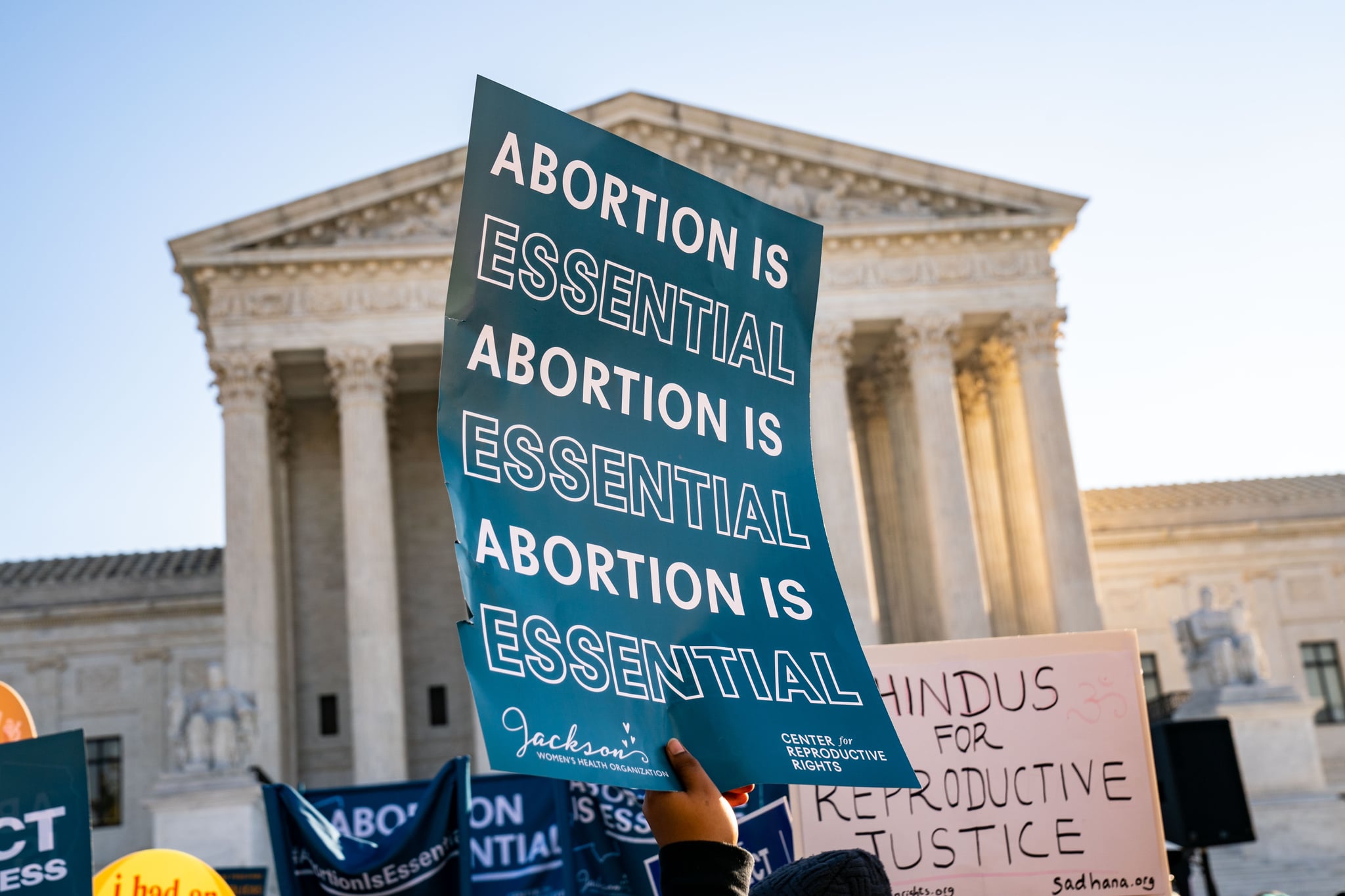 Another day, another politician making choices about a woman's body. Just a few weeks after the leaked Supreme Court draft opinion foreshadowing a possible overturn of Roe v. Wade, one state is doubling down on their position on abortion rights. On Wednesday, May 25, Oklahoma Governor Kevin Stitt signed into law a bill that bans abortions from the moment of fertilization, making it the nation's strictest abortion law to date.
The law, which was approved by Oklahoma legislature on May 19, outlaws abortion at any point in one's pregnancy, with some exceptions in cases of rape, incest, or medical emergencies. The bill also supports private citizens suing abortion providers who perform or induce an abortion.
The law takes effect immediately. "I promised Oklahomans that as governor I would sign every piece of pro-life legislation that came across my desk and I am proud to keep that promise," Stitt tweeted on May 26 in a thread, alongside a photo of himself holding the bill. "From the moment life begins at conception is when we have a responsibility as human beings to do everything we can to protect that baby's life and the life of the mother," Stitt added to the thread. "That is what I believe and that is what the majority of Oklahomans believe. If other states want to pass different laws, that is their right, but in Oklahoma we will always stand up for life," he ended his statement.
The Center for Reproductive Rights and Planned Parenthood have already issued a statement that they will be "suing the state of Oklahoma on behalf of abortion providers and advocates to stop this cruel ban and restore abortion access in the state."
#BREAKING: Oklahoma just became the only state in the U.S. to totally ban abortion while #RoevWade still stands. The Center & @PPFA are suing the state of Oklahoma on behalf of abortion providers and advocates to stop this cruel ban and restore abortion access in the state. pic.twitter.com/IOxefOqmfV

— Center for Reproductive Rights (@ReproRights) May 26, 2022
This news comes just one month after Gov. Stitt signed Senate Bill 612 into law, which made performing an abortion punishable by up to 10 years in prison and a $100,000 fine, per AP News.
Oklahoma is one of the first Republican-led states to ban the procedure of abortion in its entirety. At the end of March, Arizona banned abortions after 15 weeks with no exceptions for rape or incest. A new Texas law encourages private citizens to turn in people who have helped others access an abortion after six weeks, offering a $10,000 reward for each successful lawsuit brought forward. In fact, Texas prosecutors recently charged a woman with murder after an alleged "self-induced abortion," although they eventually had to drop the charges.
While some people may still be able to go to neighboring states to access much-needed reproductive care, that's not an option for many others who may not be able to take time off work, find child care, or afford to travel the often long distances required to find an available clinic. After Texas's ban was passed, for example, abortion clinics in nearby states — including, at the time, Oklahoma — found themselves overwhelmed by the influx in patients, according to the Guttmacher Institute. Additionally, the abortion laws in many of the states that surround Oklahoma — like Arkansas and Texas — are either already severely restricted, or could be soon.
As we await the official Supreme Court ruling on Dobbs v. Jackson, it's more important than ever to make your position on abortion rights known. Read more about how to take action against restrictive abortion bans here.
Image Source: Getty / Kent Nishimura / Los Angeles Times