Arizona Passes Law Banning Most Abortions After 15 Weeks
Arizona's New Law Bans Abortions After 15 Weeks, With Few Exceptions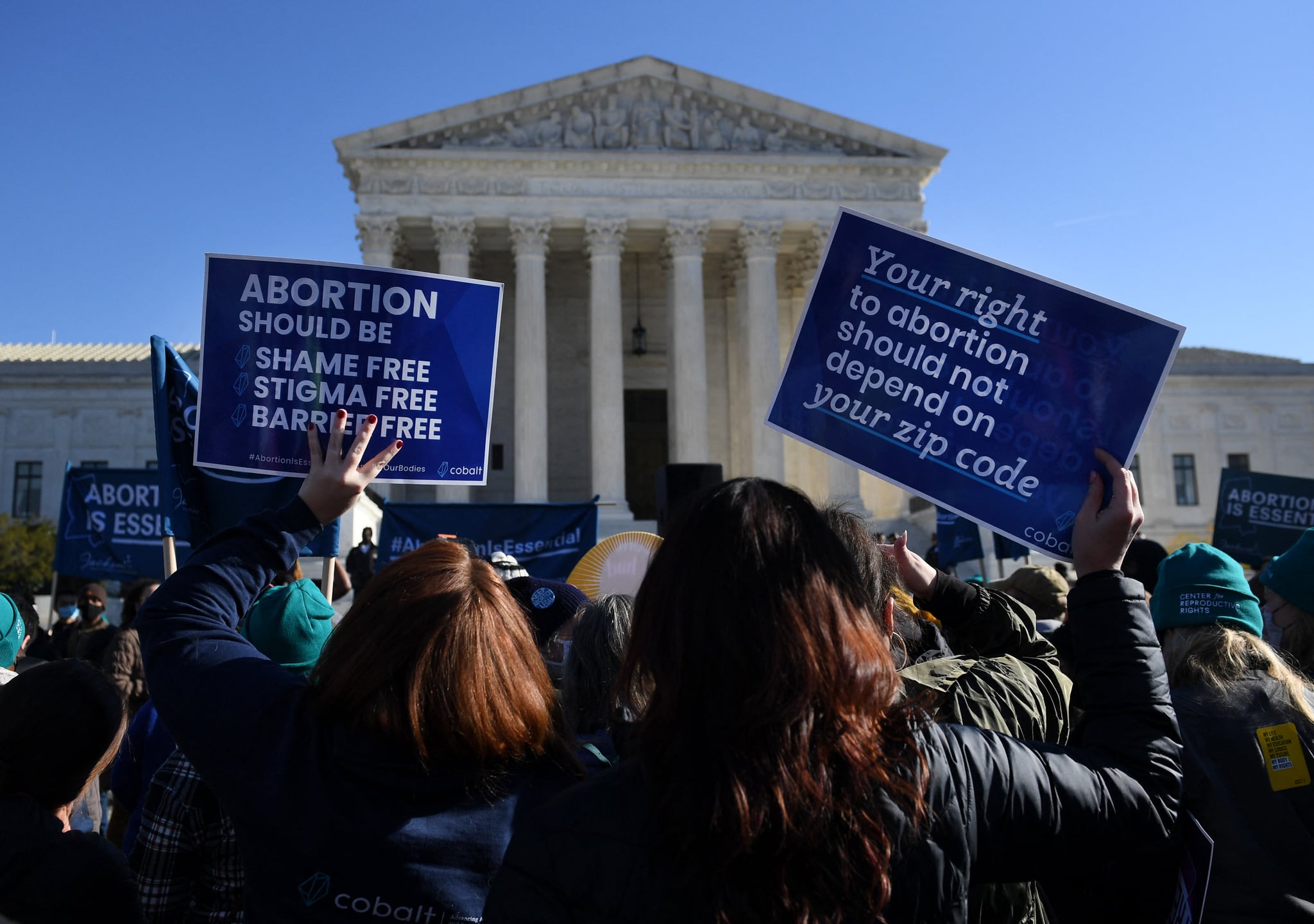 The latest move against abortion rights came today in Arizona, where Governor Doug Ducey signed a bill banning abortions after 15 weeks with no exceptions for rape or incest. It's Arizona's strictest law against abortion yet, stipulating that doctors who perform an abortion after 15 weeks of pregnancy could face felony prosecution and potentially lose their medical license. (Patients would not be penalized under the bill.) The only exception to the law applies to "medical emergencies threatening the life and health of the mother," Ducey wrote in a letter announcing the bill's passage. "In Arizona, we know there is immeasurable value in every life — including preborn life," he went on. "I believe it is each state's responsibility to protect them."
Arizona's bill bears resemblance to Mississippi's ban on abortion after 15 weeks, which is currently under review at the Supreme Court. Should the Court uphold the Mississippi ban, it would effectively overturn Roe v. Wade, the 1973 decision that established the right to abortion in the US.
In Arizona, the majority-Republican legislature passed the new bill without any Democrat support. "We won't stop fighting until every preborn child is protected," said Nancy Barto, the Arizona state senator who sponsored the bill, "but this is a step in the right direction."
Arizona's legislature has slowly and steadily chipped away at abortion rights in recent years, with existing restrictions that include a mandatory 24-hour waiting period and pre-abortion ultrasound. The passage of the latest bill set off a wave of outrage from abortion rights supporters. "The continued attacks on reproductive rights and freedom have become commonplace and continue with Governor Ducey's signing of S.B. 1164 into law today," said Brittany Fonteno, president of Planned Parenthood Advocates of Arizona, in a statement.
"The people of Arizona don't want this abortion ban. Medical professionals in Arizona are against this ban. Nobody asked for this," added Alexis McGill Johnson, president of Planned Parenthood Action Fund. "But Arizona politicians — including the governor today — are willfully ignoring both public opinion and science with the sole goal of stripping constituents of their constitutional rights." A September 2021 poll found that 51 percent of Arizona residents did not approve of the Texas law prohibiting abortions after the detection of a fetal heartbeat, which can occur as early as six weeks, with 37 percent voicing "strong disapproval."
Arizona's new law will likely prevent hundreds of abortions across the state, in which 636 women got abortions after 15 weeks of pregnancy in 2020, USA Today reports. Arizona's bill will officially become a law 90 days after the state's legislative session ends, typically at the end of June.