Best Fitness Products July 2014
Summer's Sweet With Our July Must Haves!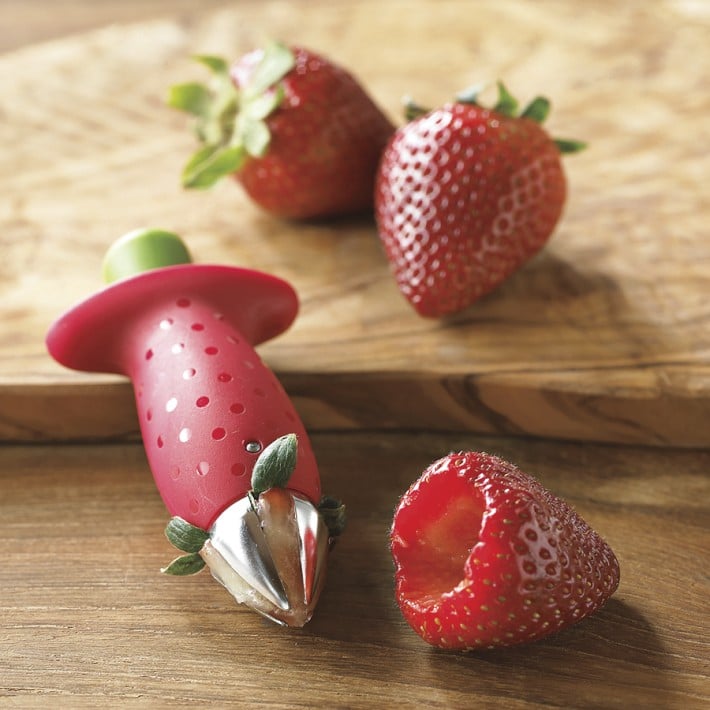 6
Chef'n Strawberry Huller
It's that time of year for picking pints and pints of fresh strawberries! From fruit salads to strawberry fudgesicles to strawberry banana creams, a Chef'n Strawberry Huller ($8) is a must. It quickly and easily removes the leaves and stem, leaving the juicy, fresh flesh. As a bonus, you can also use it to core tomatoes when making bruschetta. I love how comfortable it fits in my hand, how much faster and safer it helps me make my favorite recipes (no more dealing with a paring knife!), and that it's dishwasher safe.
— Jenny Sugar, contributing editor