Protein-Packed Vanilla Cashew Almond Butter Recipe
This Creamy Vanilla Nut Butter Is Packed With 10 Grams of Hunger-Satiating Protein
Can't choose between almond or cashew butter? You don't have to with this homemade mixed nut butter recipe. This mixture is incredibly creamy and fresh, and if you've never made your own nut butter, it really couldn't be easier as long as you have a food processor.
Not only does homemade nut butter taste more delicious than store-bought, but you can also add extra ingredients to accentuate the flavor, like the pumpkin spice I added to this cashew butter. Or you can use a mix of different nuts and seeds like this cashew, almond, and sunflower seed butter — so good!
While adding the cashews and almonds to my food processor, I had an amazing thought — I could also increase the nutrition by adding in protein powder. I can't believe I never thought of this before when making nut butter! The results? An equally creamy, slightly thicker nut butter that has a sweet vanilla flavor without needing to add extra sugar. Adding one serving of protein powder increased the calories by about 25 but also increased the protein to 10 grams per serving (almond butter usually has seven grams, and cashew butter has five or six grams).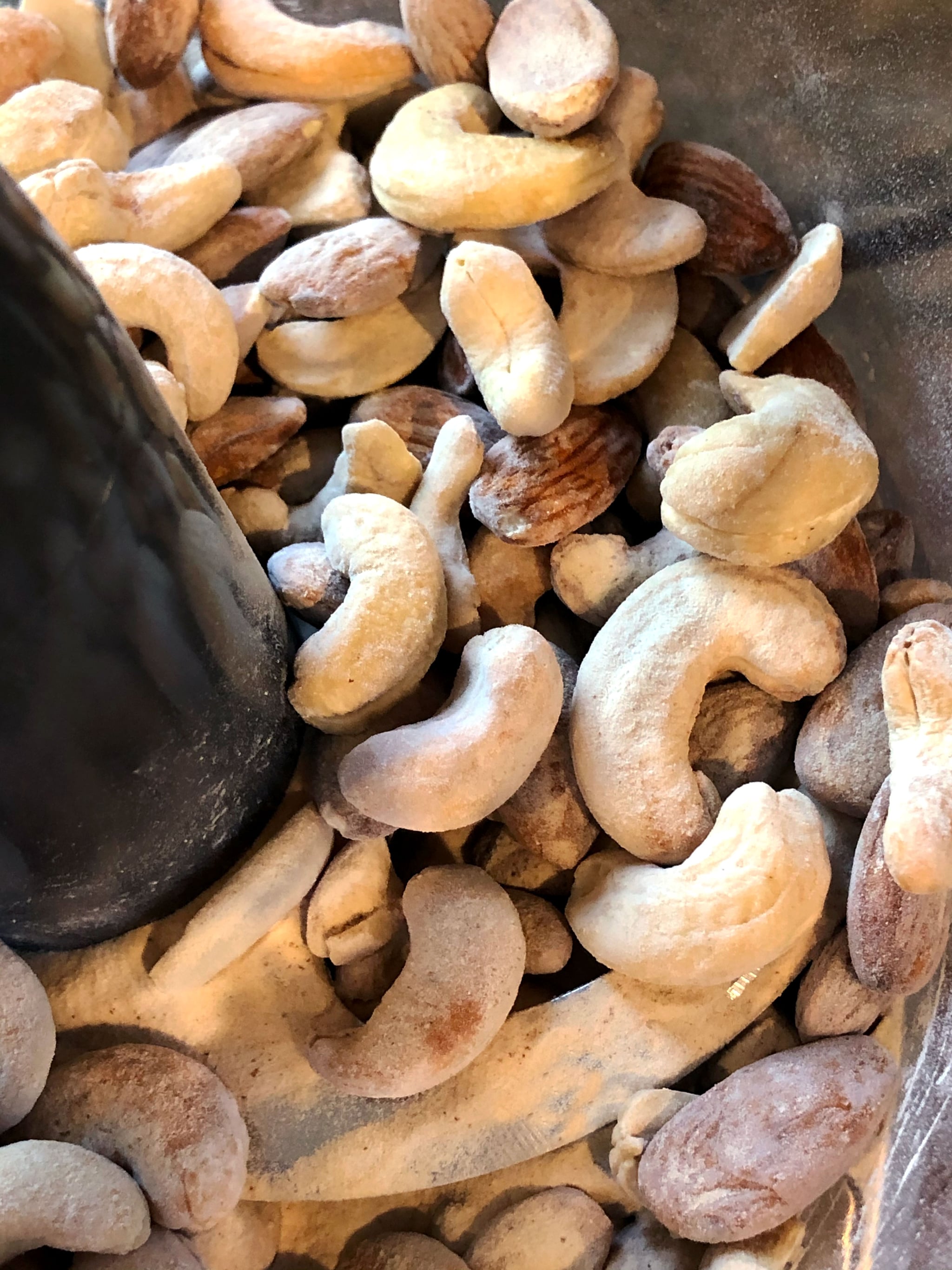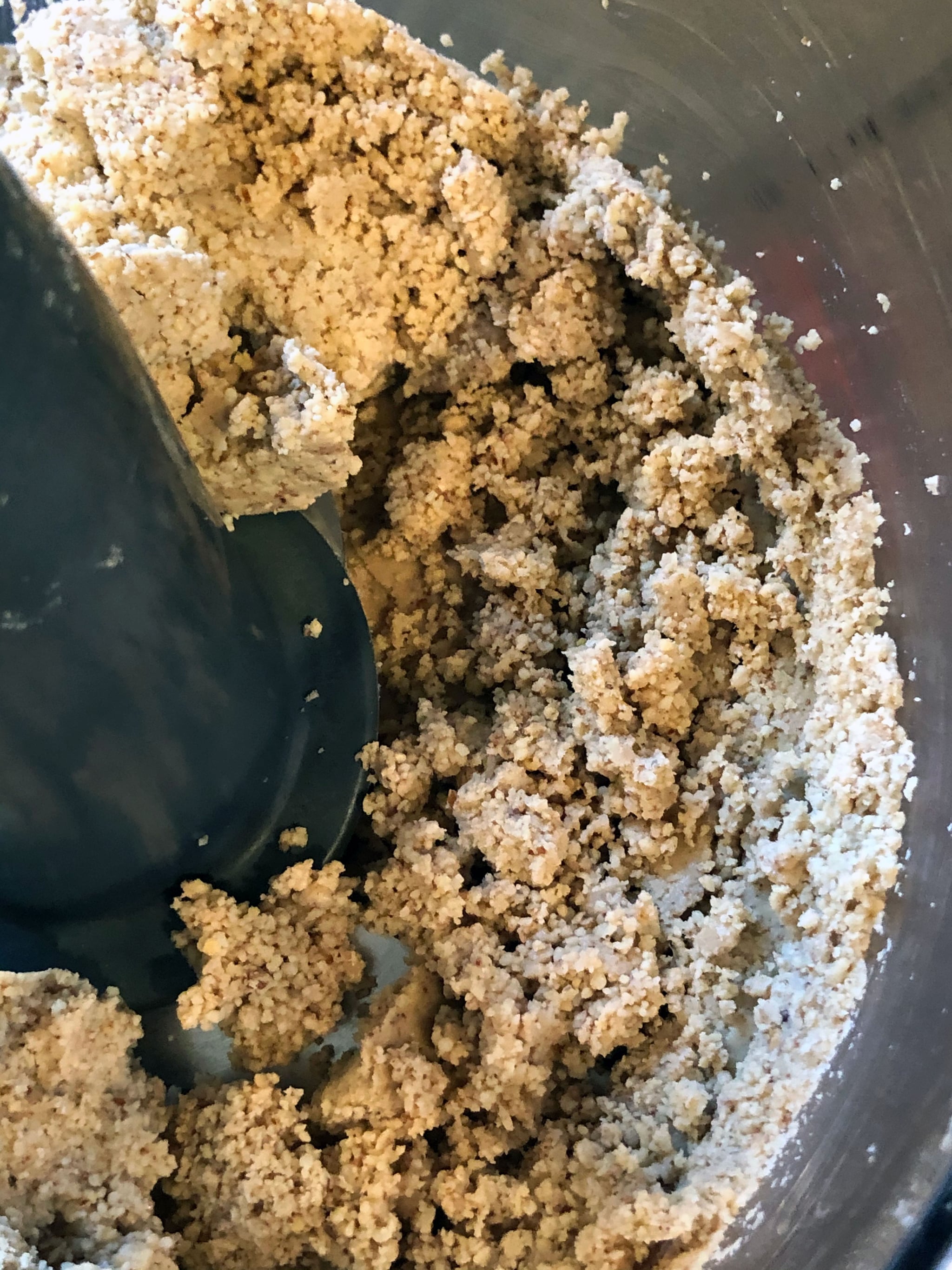 Depending on the strength of your food processor and the sharpness of the blade, this can take 10 minutes or longer to get the suppercreamy consistency you're after. Don't be discouraged if your nut butter looks crumbly or like almond meal after five minutes — just keep going. The natural oils in the nuts will release with the heat of the blade's friction, and with a little patience, you'll have silky-smooth nut butter. After it's finished, sometimes I'll add an extra quarter cup of nuts and process another minute if I want a crunchy texture instead of creamy.
I'm hooked! This nut butter tastes so decadent on sliced banana or smeared on whole-wheat bread, and I love grabbing a spoonful when I need a little something sweet. I store mine in a washed-out glass nut butter jar in the pantry, but you can also store it in the fridge if you prefer a thicker consistency.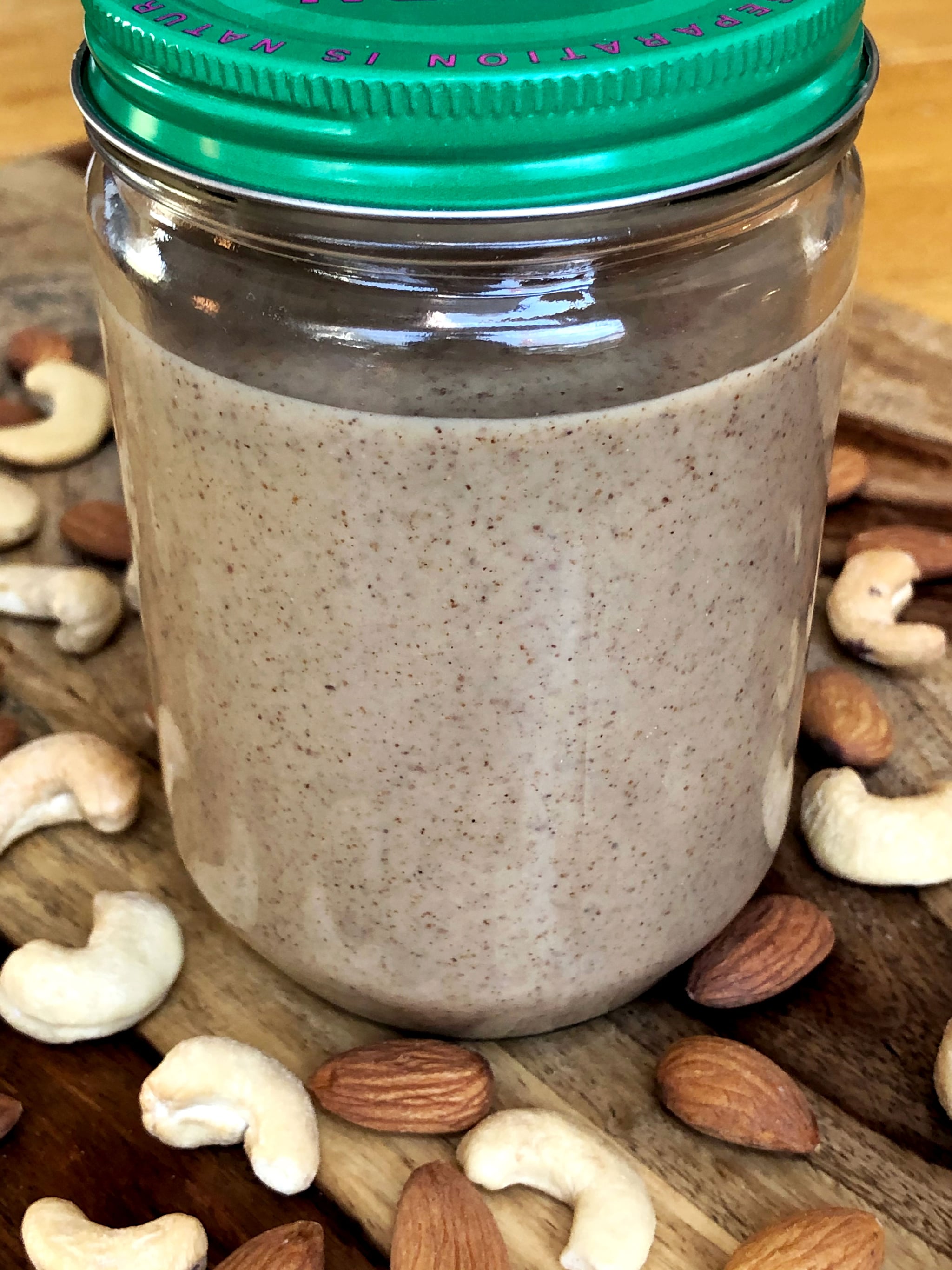 Vanilla Protein Cashew Almond Butter
Jenny Sugar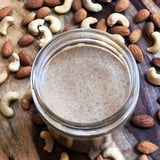 Ingredients
1 1/2 cups roasted salted cashews
1 cup raw almonds
1 serving vanilla plant-based protein powder (I used Plant Fusion, which has 30 grams per serving and offers 25 grams of protein)
1 teaspoon cinnamon
Directions
Place all ingredients in a food processor.
Process for several minutes until a creamy nut butter forms, stopping a couple times to scrape down the sides.
Store nut butter in an airtight glass container at room temperature.
Here's the nutritional info for a two-tablespoon serving. Makes about 14 servings: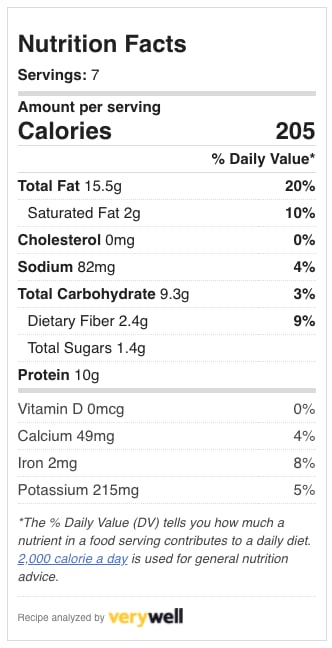 Information
Yield

14

Prep Time

5 minutes

Cook Time

5 minutes

Total Time

9 minutes, 59 seconds