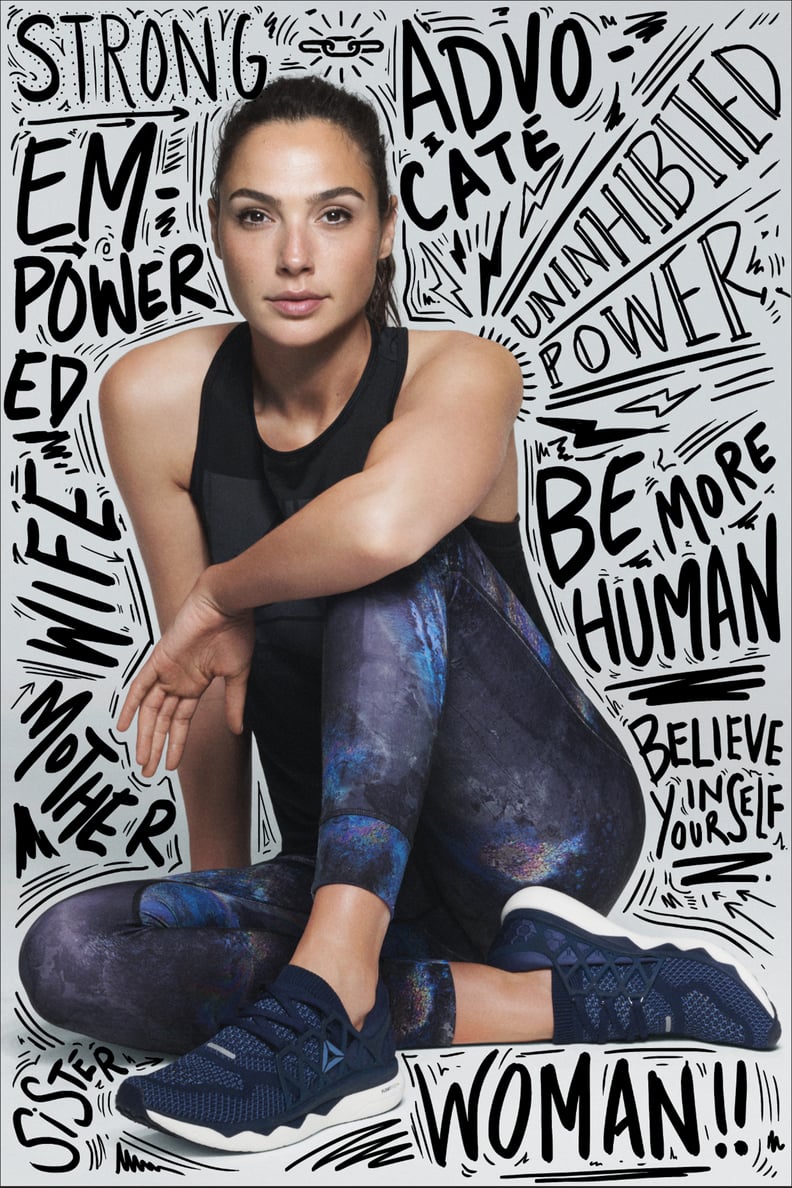 Reebok
Reebok
Your search for inspiration stops here! Reebok is back with another incredibly empowering female-driven campaign, and this time, things are getting personal. The Woman Within campaign captures some of our favorite celebrity powerhouses — athletes, actors, and overall badass babes — in raw portraits surrounded by their own words of inspiration. That's right, because who wouldn't want to know what drives Gal Gadot on a daily basis? Featuring Gal, Danai Gurira, Nathalie Emmanuel, Katrin Davidsdottir, and more exceptional women, the campaign digs into each of their minds and portrays what encourages them to be the best version of themselves.
"Each portrait is also extremely unique and personal, with each ambassador in a pose of strength depicted next to her own handwritten words of motivation," the brand explains, adding to its longstanding Be More Human campaign. It's about going deeper into the minds of these women and not only seeing what motivates them but also taking their words to motivate us. Whether you're looking for a new phone background or just a few uplifting words to live by, The Woman Within has got you. Ahead, find an exclusive first look at some of the portraits, and prepare to let out a big "hell yes!" as you scroll through.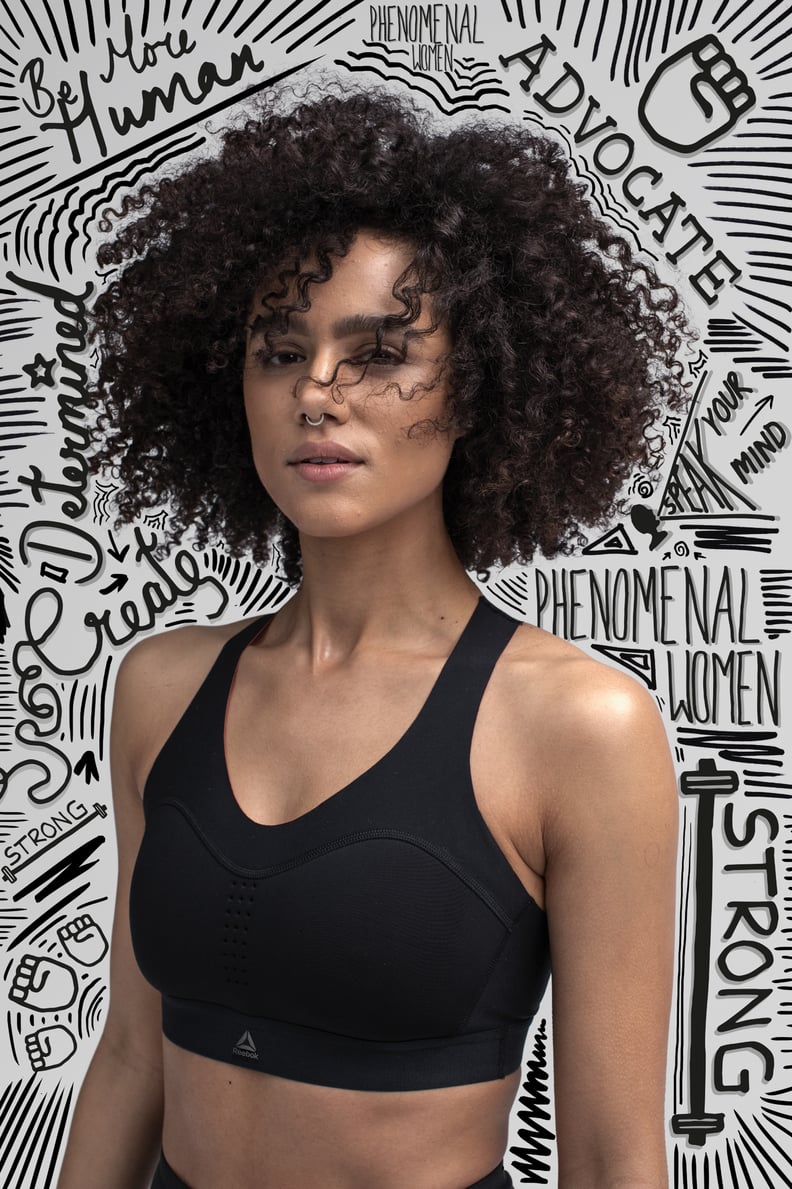 Nathalie Emmanuel
In the Reebok portrait, Game of Thrones actress Nathalie Emmanuel makes her purpose clear: she is one of many "phenomenal women." Her photo also boasts that she is "strong," "determined," and an "advocate." She encourages others to "create" and "speak your mind," and she also embraces Reebok's campaign to "Be More Human."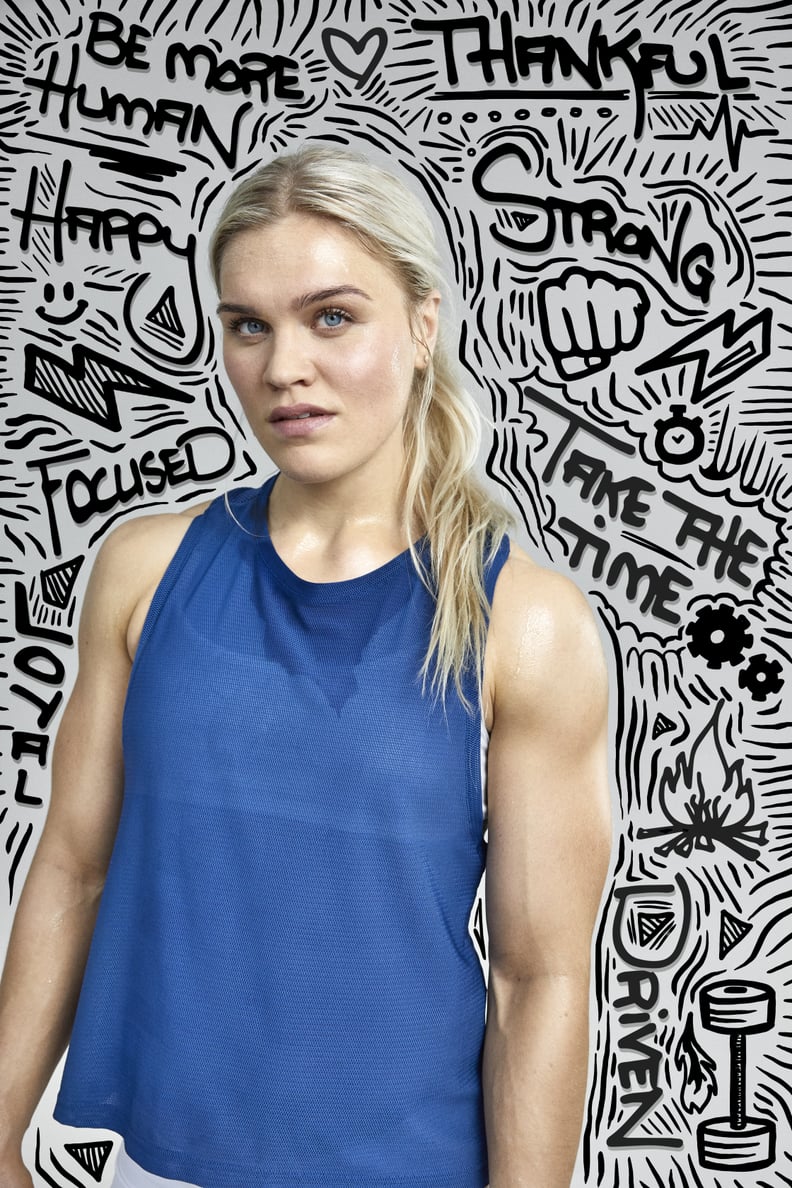 Katrin Davidsdottir
CrossFit athlete Katrin Davidsdottir stresses the importance of putting in work with her "take the time" mantra. As a former gymnast and track athlete, she is "happy," "focused," "loyal," "strong," "thankful," and "driven." Maybe the drawing of a dumbbell didn't give it away, but Katrin's words of encouragement prove she values her internal strength as much as she does her physical strength.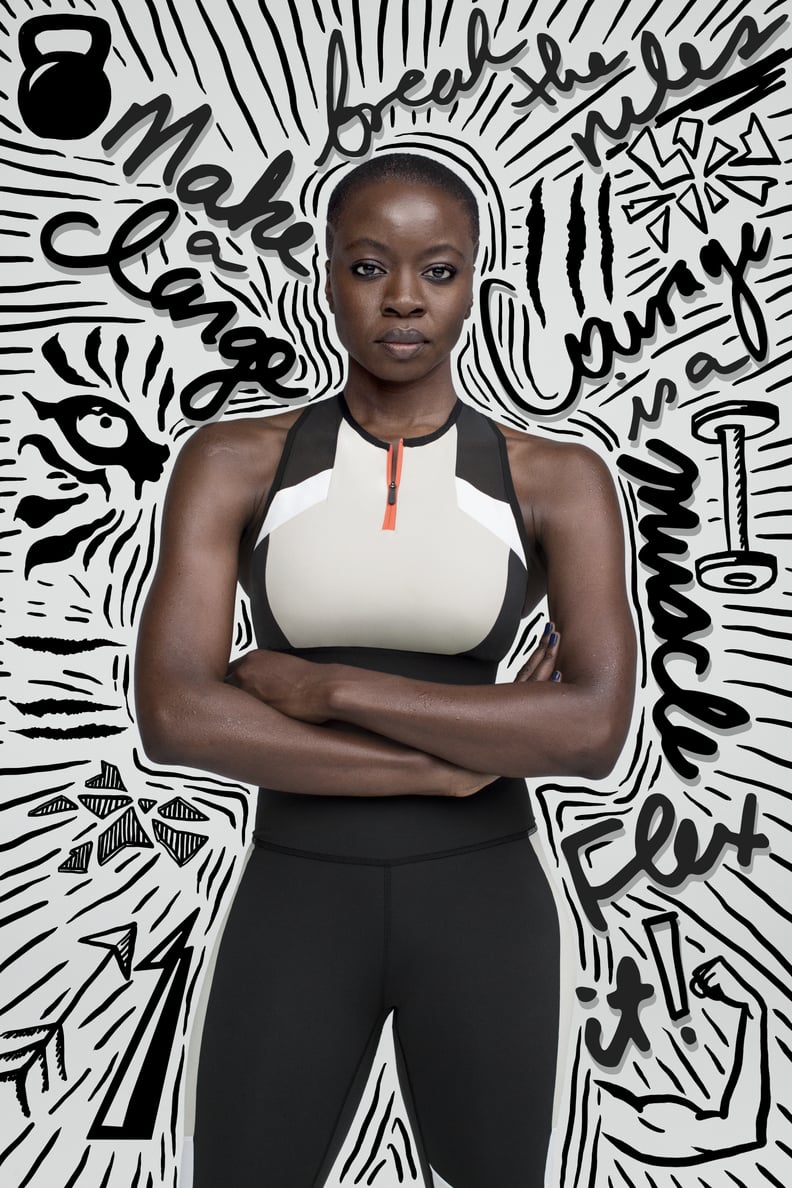 Danai Gurira
She may have been the general of T'Challa's all-female guards in Black Panther, but Danai Gurira is just as much of a leader in real life. The actress encourages others to "make a change" and "break the rules," but the mantra we're really clapping it up for is her quote "Courage is a muscle. Flex it!"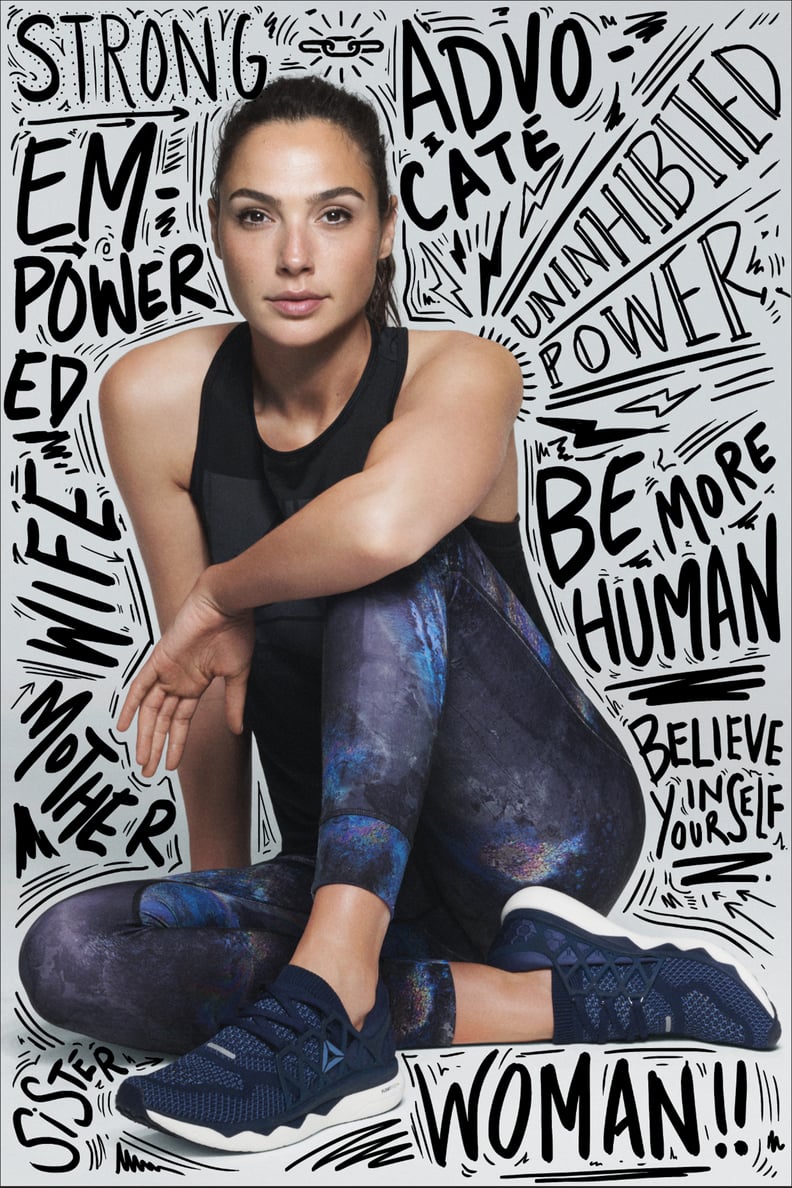 Gal Gadot
She's a boxer and a badass — oh, and did we mention she's Wonder Woman? Gal Gadot is a "mother," "sister," and "wife." She's a "woman!!" and an "advocate" with "uninhibited power." She wants anyone seeing the campaign to "be more human" and "believe in yourself."