Ariana Grande Partnership With Reebok
No Matter What "Fitness" Means to You, Ariana Grande Will Inspire Your Confidence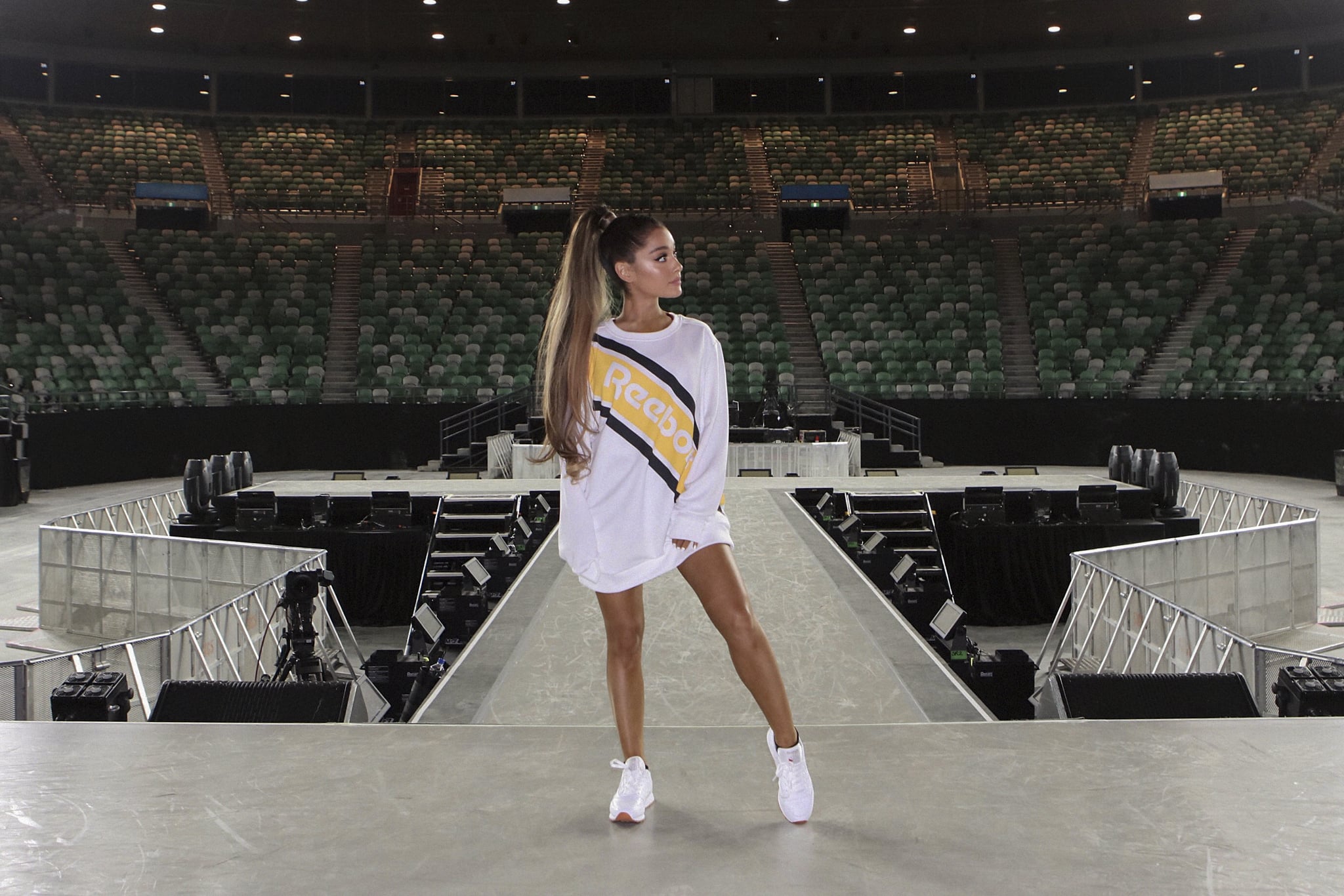 Over the last year, Reebok has made major moves as an inclusive brand that's known for encouraging self-love and body positivity. Working with a variety of women like Olympian Aly Raisman and supermodel Gigi Hadid, Reebok has successfully spread its empowering values to women across the globe, and its latest partnership with Ariana Grande will continue its mission.
Ariana is known and loved by her fans for always keeping it real. In addition to her inspiring lyrics, the singer is constantly spreading uplifting, inspiring messages to her fans, and by teaming up with Reebok, she will push individuals to be the best version of themselves even more.
"Like Reebok, I fiercely stand for those who express themselves, celebrate their individuality and push boundaries," she said in a press release. "I'm an advocate for people accepting themselves for who they are. Reebok's message of enabling and encouraging self-belief and self-betterment is something I fundamentally live by."
She's been anything but shy when standing up for feminism and has been preaching body positivity for years, but her partnership with Reebok will speak to all of her fans, regardless of what "fitness" means to them.
"I'm excited to partner with those whose mission it is to inspire confidence and enable people to define fitness on their own terms," Ariana said.