Nathalie Emmanuel Workouts
Nathalie Emmanuel Shares Which Workout Gets Her Ready For Game of Thrones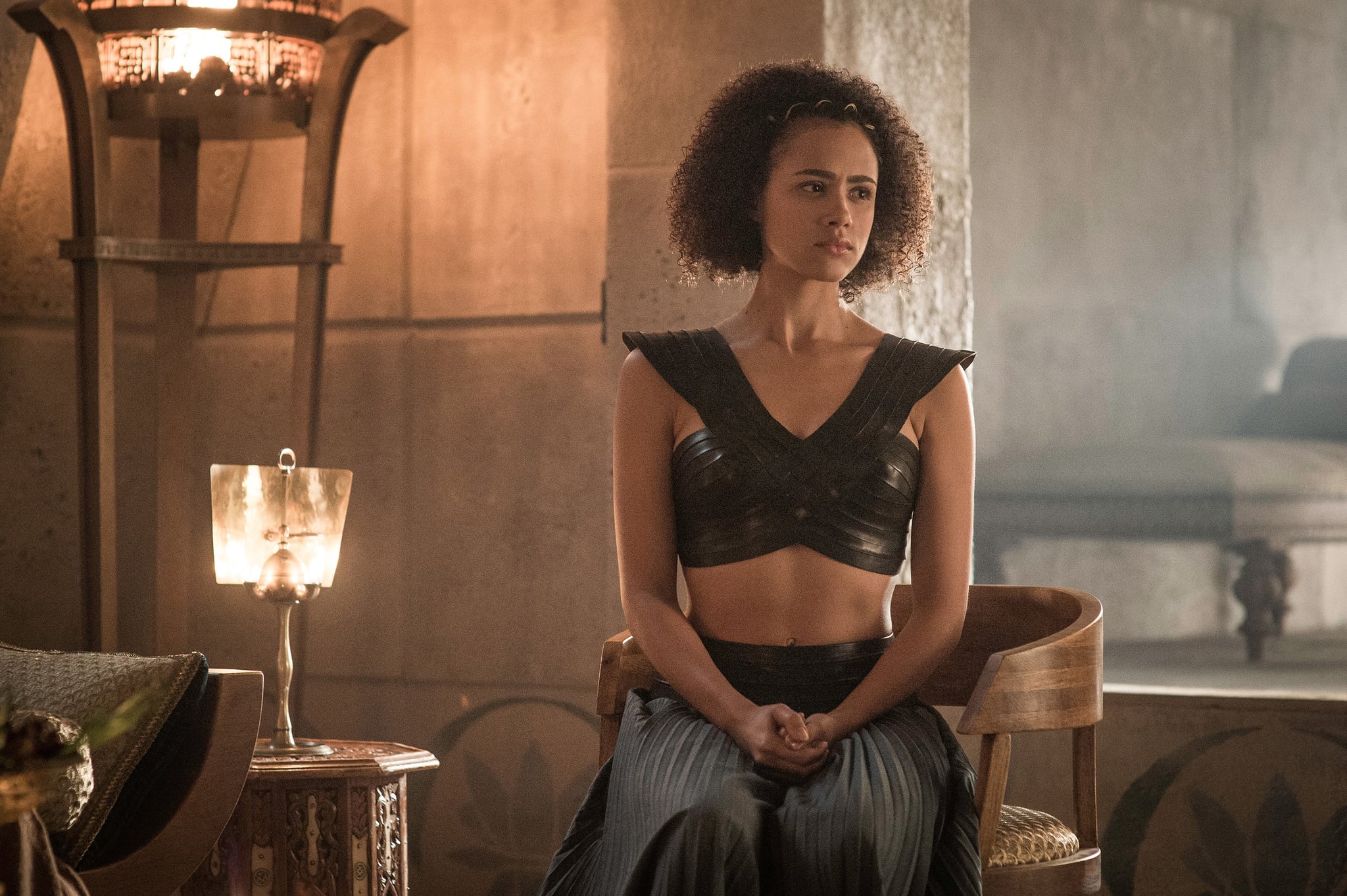 From the moment we met Nathalie Emmanuel as Missandei during season three of Game of Thrones, we've been captivated by her character. Maybe it's her unwavering respect for Daenerys Targaryen, or the fact that she can speak 19 languages, or probably those impressive abs. Whatever the reason may be, Missandei represents a strong female on a show so typically centered around powerful men, and it's something we can all appreciate. (And we appreciated it even more when she finally acted on the steaming sexual tension between her and Grey Worm in one of the most praise-worthy sex scenes of the series thus far.)
But just as she astonishes on screen, Nathalie is a role model IRL, and if you follow her on Instagram, you know that she's a dedicated vegan with a penchant for homemade granola and an overall healthy lifestyle. The actress recently opened up to Shape about how she gets ready for those long days on-set and why her favorite workouts aren't just the ones in which she's sweating it out in the gym.
Nathalie explained that she is "all about wellness." She went on to say that "if you're lethargic and not taking care of yourself, your body has to work 10 times harder on long, busy days. So I decided it was important to maintain a certain level of health and fitness."
While she sticks to a plant-based diet, her workouts are a variety of yoga, boxing, and running. Her favorite? Yoga. The actress calls it her "meditation" and explains that she loves it because "it isn't just physical."
We know that yoga has some awesome health benefits, including alleviating anxiety and providing insomnia relief, but it's also an extremely cathartic form of exercise that can help slow your mind . . . especially after those busy workdays.