Sugar-Free Baked Oatmeal Recipe
This One-Dish Sugar-Free Baked Oatmeal Fills Me Up For Hours and Takes 30 Minutes to Bake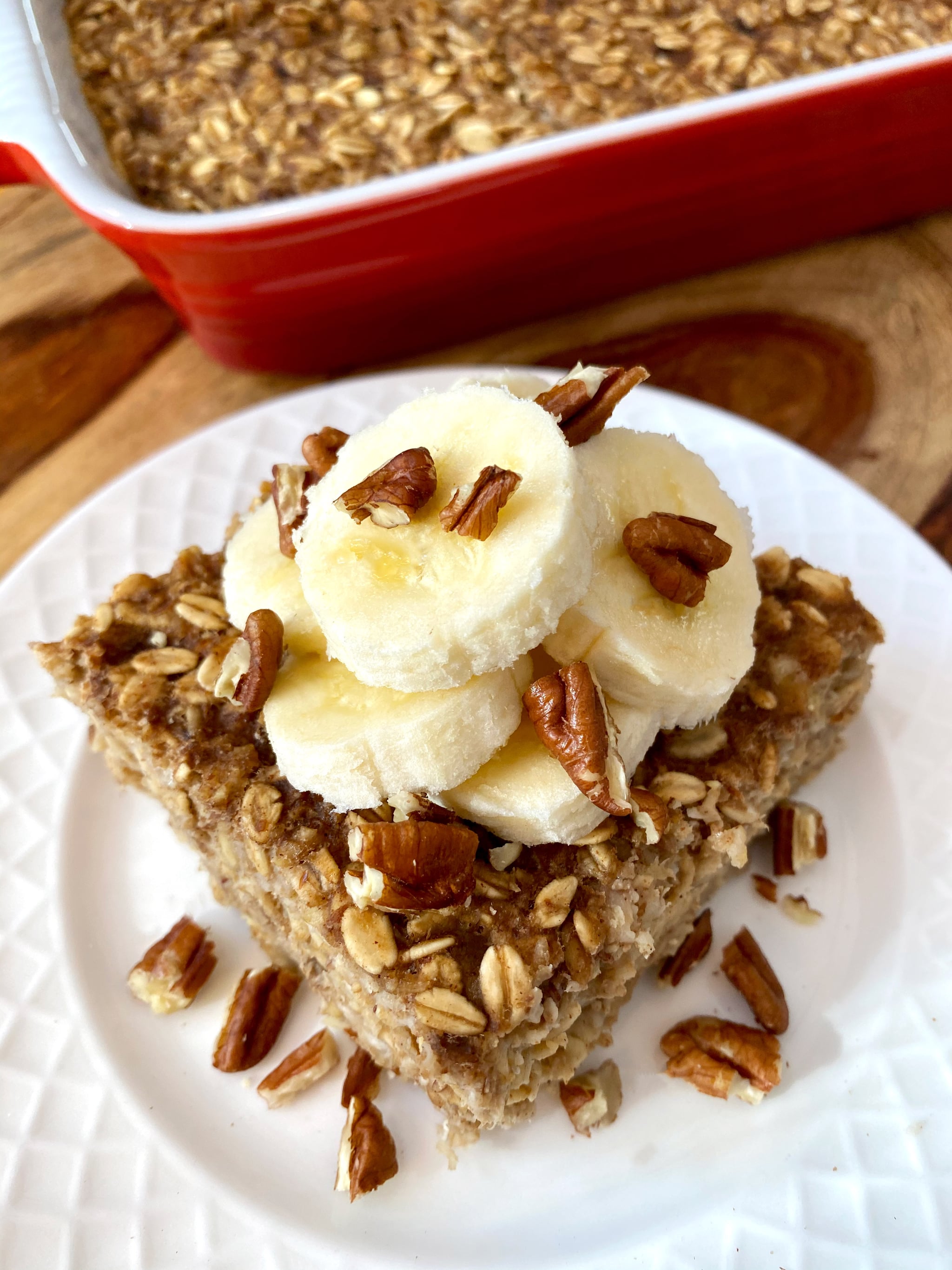 I skip the neon-colored sugary Fruit Loops and opt for oatmeal or granola because it seems like the healthier, more satiating breakfast option. But with the high amounts of added sugar found in instant oatmeal packets and bags of granola, I might as well eat a piece of cake! Well, with this recipe you kind of can, since this baked oatmeal is cut into cake-sized pieces — but it's much healthier since it's made without any added sugars.
With a handful of ingredients you probably already have in your kitchen, this baked oatmeal takes minutes to prepare — just mix it in the dish and bake for 30 minutes (I actually cooked this in my toaster oven). It makes six servings, so you can meal prep this recipe on Sunday night and have breakfast done for the week. Store the dish in the fridge and scoop out servings as you go. Or store them in separate containers — this is a great option if you want to freeze some for later.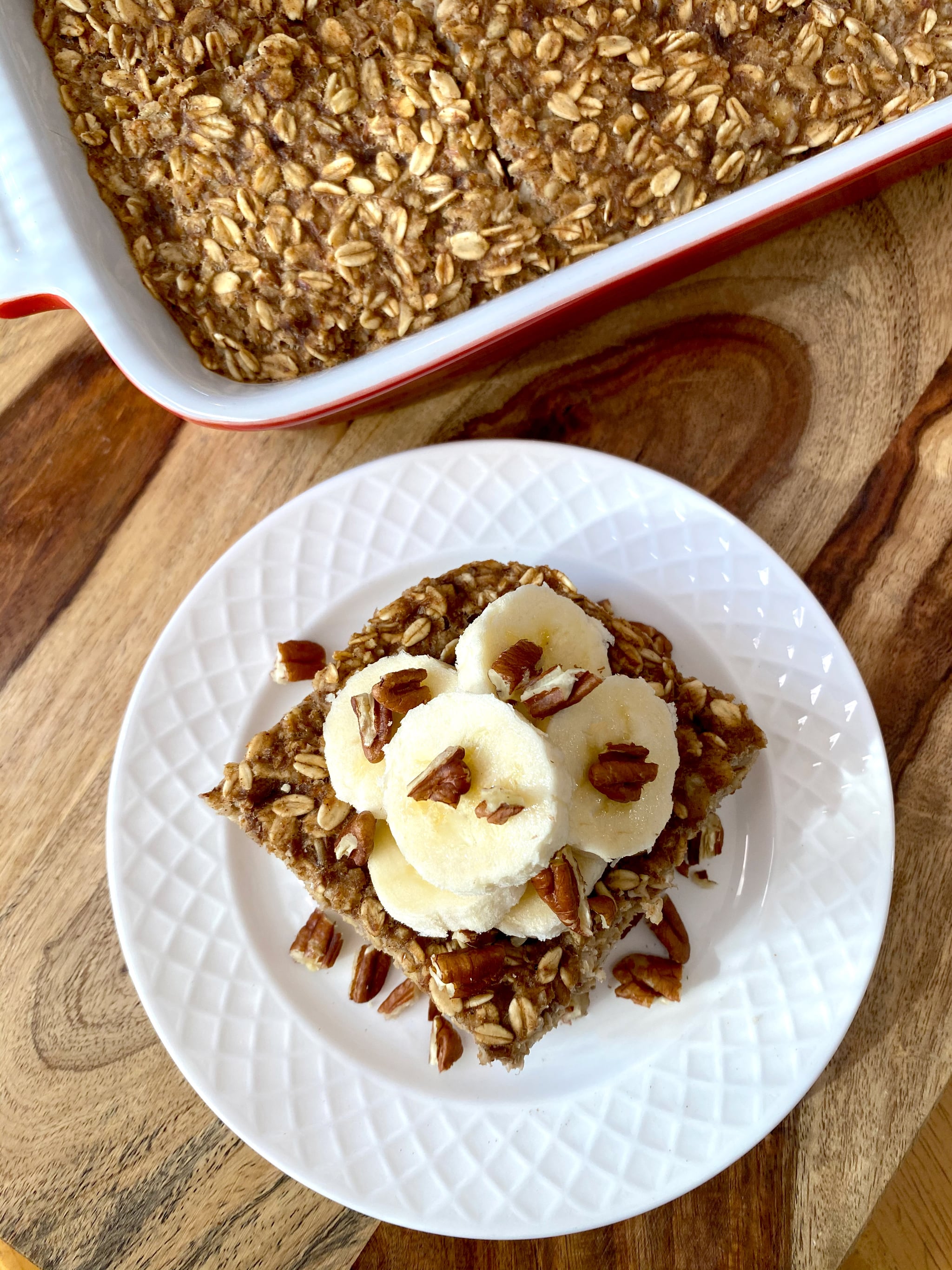 You can make this recipe using water to save calories, or if you want added protein, use unsweetened soy milk. The nutritional information for both is below for comparison. Either way, each serving is about 200 calories, which leaves room for you to get creative with your toppings. Add fresh fruit, nut butter, nuts or seeds, sugar-free jam, dairy-free yogurt, or some shredded coconut and a few chocolate chips. You can make a different flavor combination every day of the week and never get bored!
Sugar-Free Baked Oatmeal
From Jenny Sugar
Ingredients
3 ripe bananas
1/2 cup applesauce
2 tablespoons ground flaxmeal
3 tablespoons unsweetened peanut butter powder
1 teaspoon cinnamon
3 cups rolled oats
1 cup water or unsweetened soy milk (or other nondairy milk)
Directions
Preheat oven or toaster to 350 degrees.
Mash the three bananas in an 8×11-inch baking dish.
Add the rest of the ingredients and mix well.
Spread it out evenly using the back of a spoon or spatula.
Bake for 25 to 30 minutes.
Enjoy right away, or allow to cool before cutting into six portions to store for the week.
Here's the nutritional info from verywell.com for one serving (the recipe makes six). If you used water, the info is on the left, and if you used unsweetened soy milk, the info is on the right: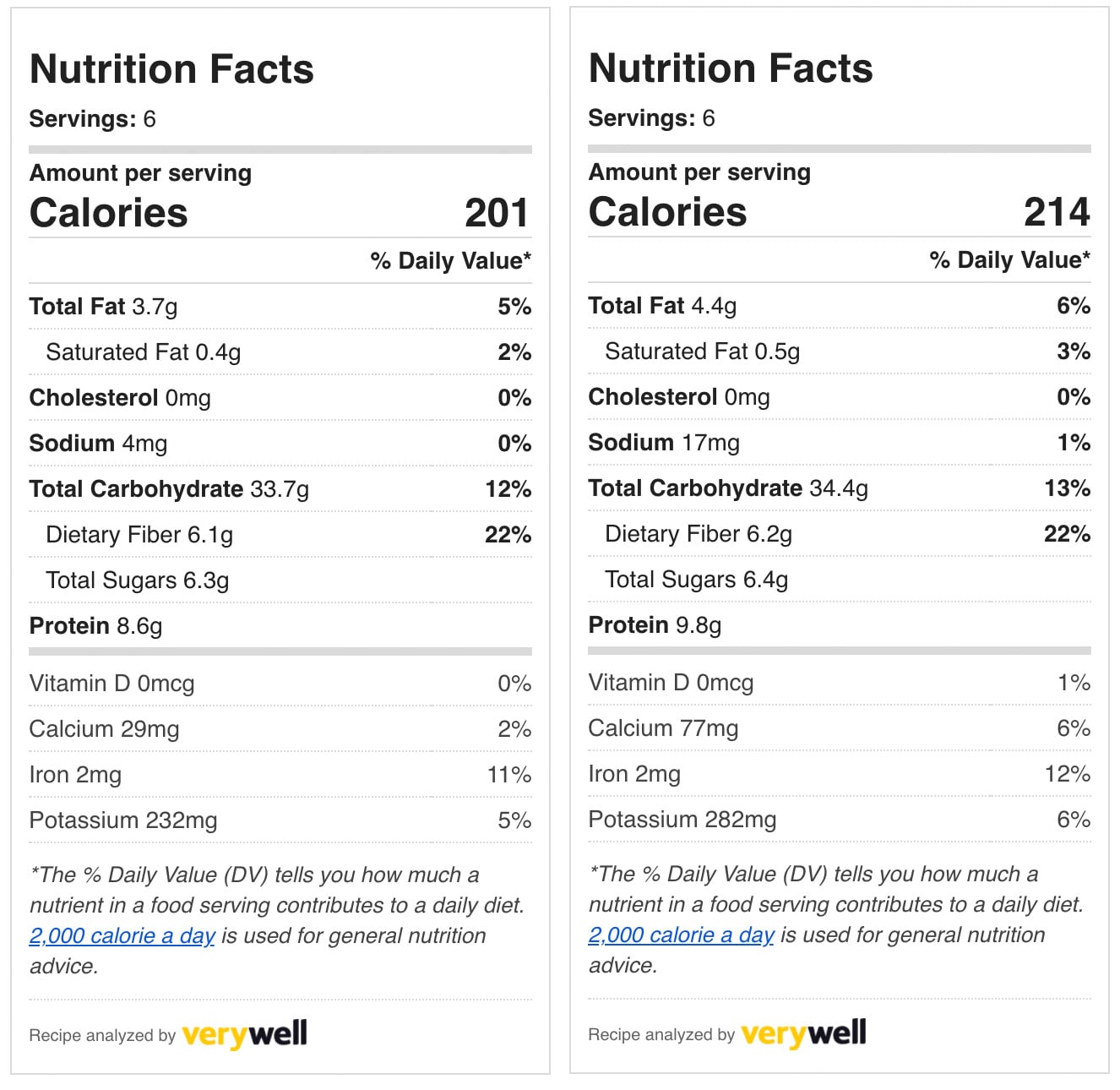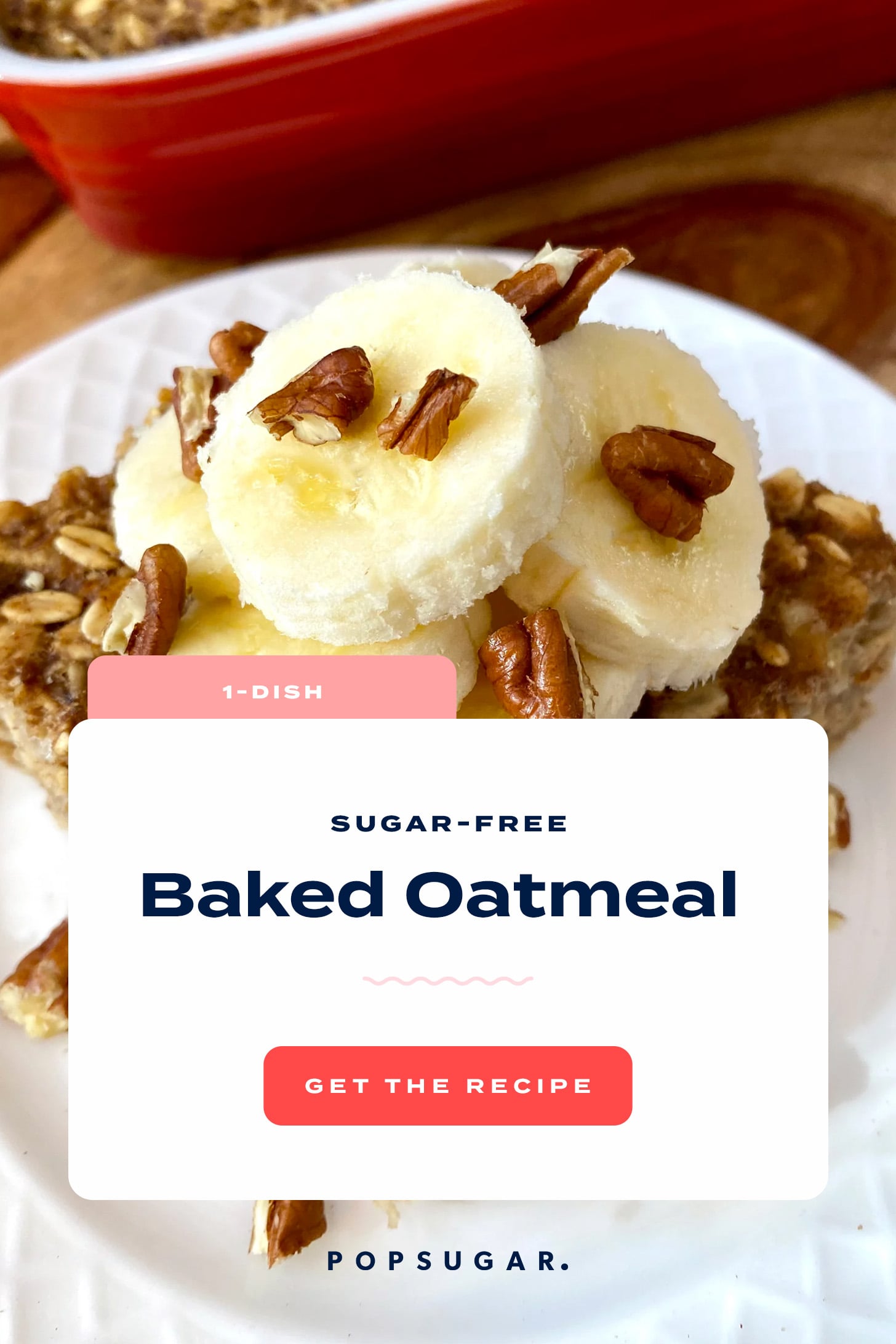 Information
Category

Breakfast/Brunch

Yield

6 servings

Prep Time

5 minutes

Cook Time

30 minutes

Total Time

34 minutes, 59 seconds
Nutrition
Calories per serving

201