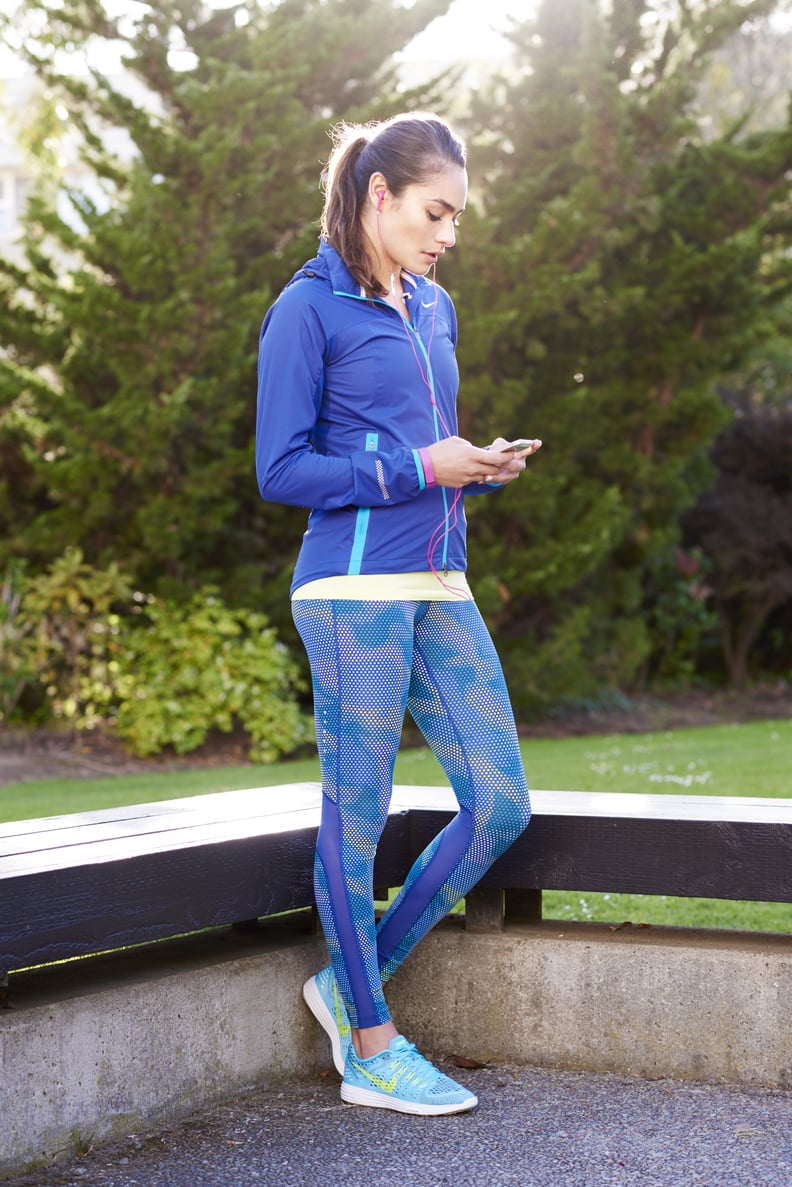 POPSUGAR Photography | Maria del Rio
POPSUGAR Photography | Maria del Rio
For some, running is a fun pastime; for others, it's a tiresome necessity. But no matter where you fall on the running spectrum, if you're striving to become better, then here are seven things you can do to become a better runner.
Keep it consistent: If you stop running for a while, then you'll have to build your conditioning back up. So if you want to take your workout to the next level, then make sure you're staying consistent. Sign up for a race and start a training program (like this 5K training schedule) to track your progress; you'll be able to see how much your hard work has paid off.
Learn proper form: It may seem like the simplest way to work out, but running does take skill to make sure you don't leave your body prone to injury. When running, keep your head stacked over your spine, relax the shoulders, and engage your abs. Find out how the rest of your body should be with our running-form checklist.
Dress the part: There's no need to invest in anything fancy, but be sure to spend wisely. The perfect pair of shoes can be the difference between feeling sluggish and being light on your feet, and it can also help prevent injuries. Whether you need a full-support shoe or want in on the minimalist shoe trend, watch our video for tips on how to pick a running shoe.