Universal Mask Wearing Could Save 130,000 Lives in the US
If Everyone Wore a Mask, It Could Save 130,000 Lives This Winter, an Analysis Suggests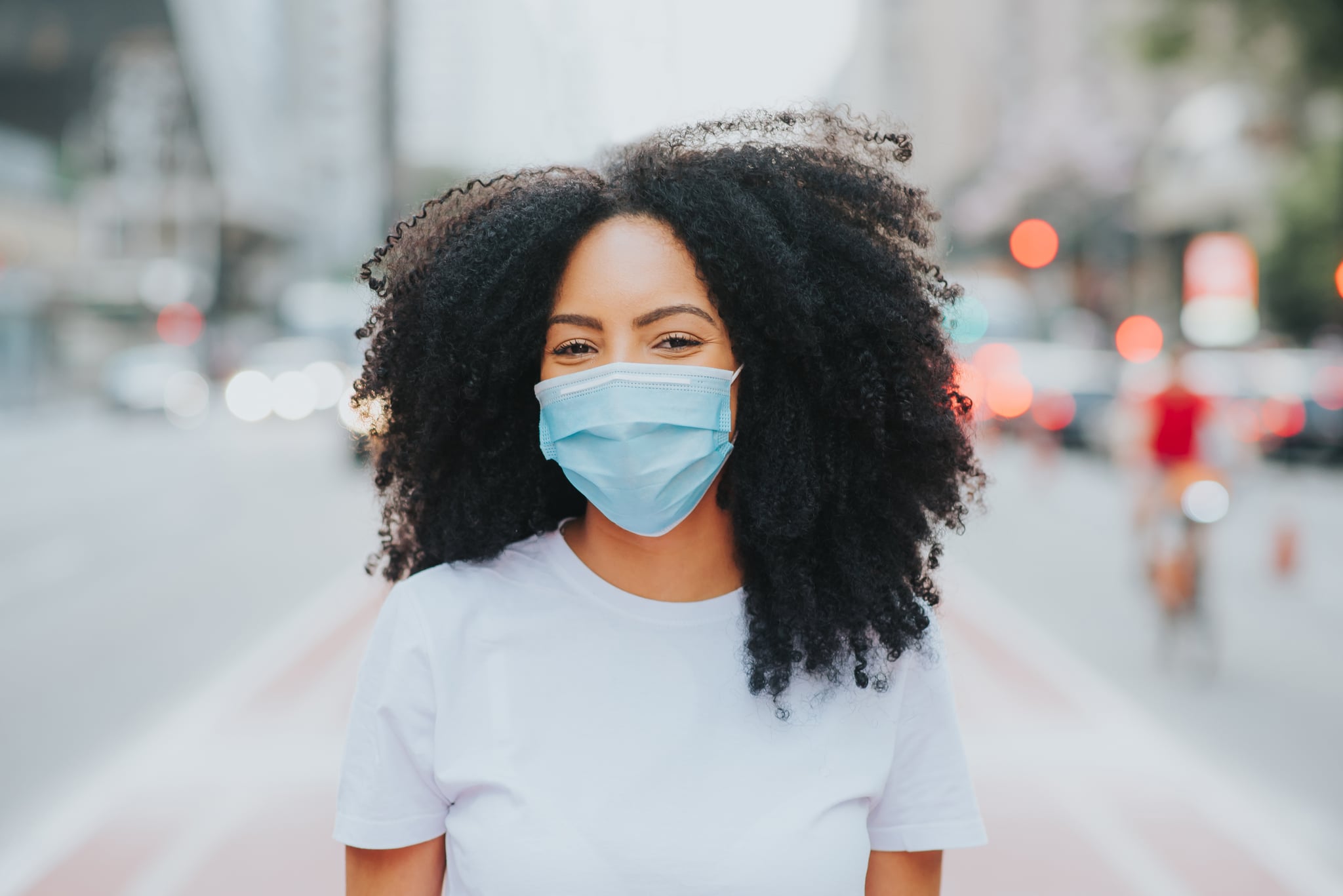 For many, mask-wearing has become a part of everyday life during the COVID-19 pandemic, as communities work to slow the spread of the novel coronavirus. Now, research suggests that this simple action, if adopted universally, could have an even greater impact than you might think — saving thousands of lives in just the next few months, as the country awaits an effective vaccine.
In an analysis published in Nature Medicine, researchers found that universal mask-wearing — defined as at least 95 percent of people wearing masks in public — could save nearly 130,000 lives in the US between now and the end of February. The authors wrote that this level of compliance "could be sufficient to ameliorate the worst effects of epidemic resurgences in many states."
Why? The researchers' analysis found that mask-wearing may reduce a person's risk of infection by 40 percent — a number that would only improve if more people wore them. In late September, on average, only 49 percent of Americans reported wearing a mask, and it's widely understood that masks are most effective when everyone wears them. At the most basic level, they help prevent someone who has already been exposed to COVID-19 — and who may not yet be experiencing symptoms — from releasing droplets into the air that could infect others.
The study comes just as the US is hitting a record third peak of COVID-19 infections. On Oct. 23, the country recorded 85,000 new cases, breaking the single-day record set on July 16, according to the New York Times. "We strongly believe we are heading into a pretty grim winter season," Christopher Murray, MD, director of the Institute for Health Metrics and Evaluation at the University of Washington, and lead author of this latest analysis, told the Times.
Some of the scenarios that researchers modeled show very different potential outcomes, depending on enforcement or scaling back of social distancing guidelines intended to reduce the spread of the virus. If restrictions were to continue to be relaxed, the study projects that deaths in the US could reach more than 1 million by the end of February. In contrast, if states were to reinstate restrictions on social interactions and economic activity once the death rate reached a specific threshold, the projected death toll drops to around 511,000.
The best outcome, however, comes from universal masking — in addition to other restrictions, if necessary — with the death toll projected to be around 381,000, saving an additional 130,000 lives. Studies like these underline the importance of continuing to take precautions, even with pandemic fatigue setting in, in order to protect ourselves and others. We're in this together.