Donald Trump Misrepresents CDC Data on Masks and COVID-19
Donald Trump Said 85% of People Who Wear Masks Get COVID-19. He's Wrong.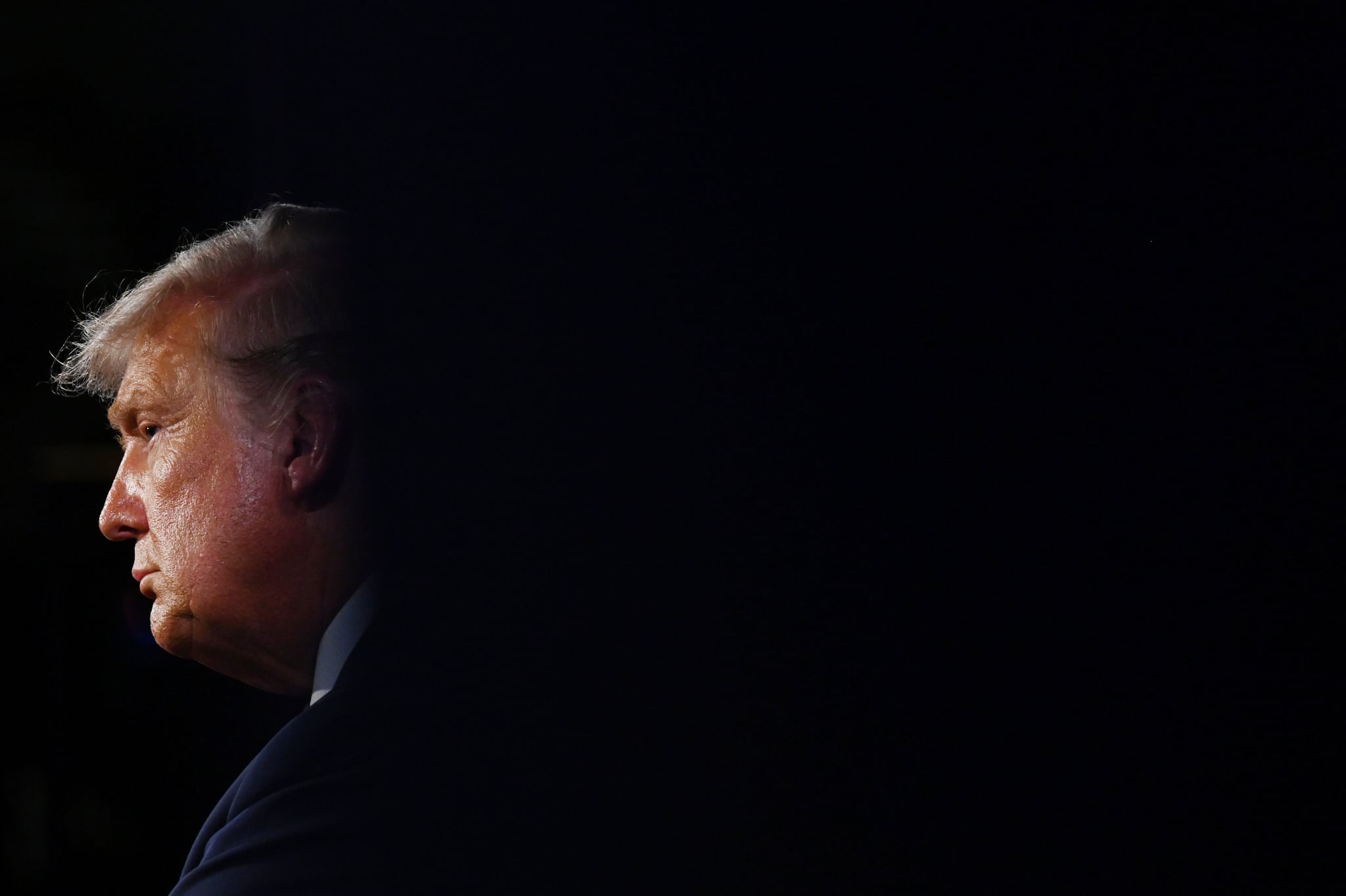 In a town-hall-style event littered with his characteristic half-truths, exaggerations, and blatant lies, President Donald Trump delivered perhaps one of the most dangerous misrepresentations of scientific data to date, when he falsely claimed that 85 percent of people who wear masks contract COVID-19. Though wildly misinterpreted, the number stems from a report from the Centers For Disease Control (CDC), in which researchers assessed the community exposures that were most likely to predict someone testing positive for COVID-19. As moderator Savannah Guthrie pointed out during the NBC town hall, the findings were actually "mask neutral."
Among the 154 patients who tested positive for COVID-19, 85 percent reported wearing a mask always or often. By comparison, 89 percent of people who tested negative, despite having COVID-like symptoms, reported doing the same. While the study wasn't designed to draw any conclusions on mask wearing, it's worth noting that this data was self-reported, which can be unreliable. Wearing a mask is the socially acceptable thing to do, and it's possible that the numbers reflect that. The CDC has also never claimed that a mask will shield the wearer from the virus. Masks prevent respiratory droplets from escaping into the air, which can help reduce the spread in the event that the person wearing the mask has COVID-19.
More importantly, the study found that, in the two weeks prior to developing symptoms, the most likely predictors of COVID-19 infection were close contact with someone who had tested positive and dining at a restaurant. In fact, those with COVID-19 were more than twice as likely to report dining out than those who tested negative. Restaurants have long been considered a risk, because masks can't be worn while eating. When releasing the findings of the study, the CDC encouraged people to choose pickup and delivery if possible.
It's unclear if Trump purposely mischaracterized the research, or if he simply didn't take the time to understand it — but coming from a White House that has consistently flouted CDC guidelines on mask wearing and social distancing, it's alarming at best. At worst, it's yet another setback in any attempts to mount an effective national response to a pandemic that has claimed more than 218,000 American lives.