The US Tampon Shortage, Explained
So Apparently There's a Tampon Shortage Now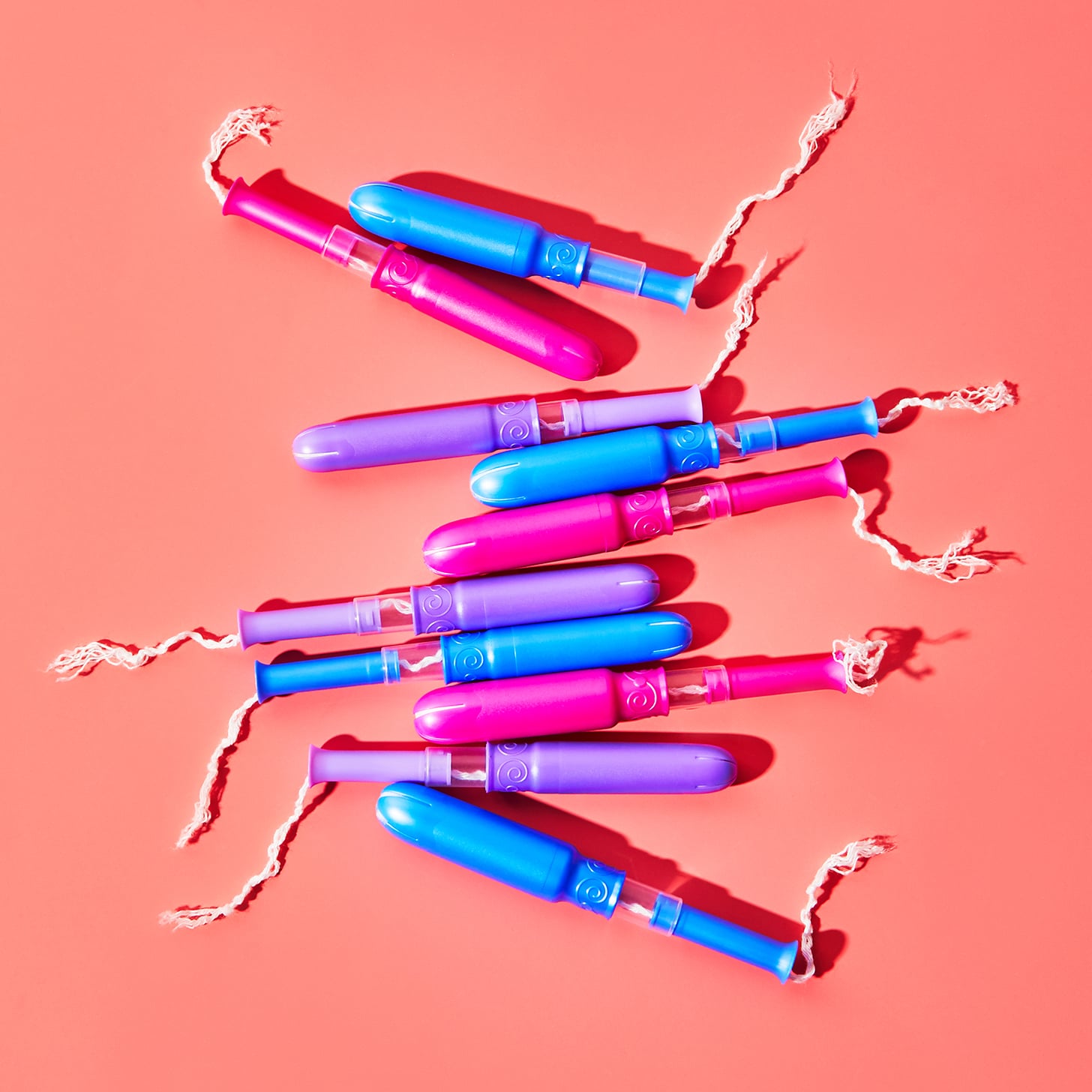 Remember four weeks ago, when news around the baby formula shortage reached a fever pitch? (That crisis is ongoing and predicted to last for another two months, FYI.) This week, Americans were hit with yet another shortage that feels uniquely targeted at folks with a uterus. Yes, we're talking about a nationwide tampon shortage.
Complaints of empty tampon shelves have been circulating on the Internet for months, with frustrated users searching multiple stores or not being able to find products for months. While there doesn't appear to be any data on current tampon supply, the anecdotal evidence was strong enough to prompt a Time investigation published June 7. In the days since, manufacturers have confirmed the shortage and described it as a "temporary situation."
"We understand it is frustrating for consumers when they can't find what they need," a Procter & Gamble spokesperson tells CNN Business, adding that the company, which produces Tampax and Always products, is "producing tampons 24/7 to meet the increased demand."
But is increased demand for tampons the only factor behind the shortage? P&G (somewhat unbelievably) told Time that Tampax sales have "exploded" ever since the company teamed up with Amy Schumer for an ad campaign in July 2020. Yes, demand is up 7.7 percent over the past two years, but it feels a bit absurd (not to mention trivializing) to attribute the entire shortage to one comedian's funny tampon commercials. (Schumer's tongue-in-cheek response to getting the blame: "Whoa I don't even have a uterus.")
Even if demand is contributing to the shortage, supply constraints also appear to play a factor. Cotton and plastic, which are used in personal protective equipment (PPE) as well as tampons, have suffered from shortages since the start of the pandemic. Russia's attack on the Ukraine — both major exporters of fertilizer used to grow cotton — has added to the shortages, CNN Business notes. Meanwhile, Bloomberg reports that inflation has already pushed tampon prices up nearly 10 percent over the past year, while consumers complain of price gouging on Amazon shipments.
Tampons are far from the only product to be affected by supply chain issues over the last few years, but menstruating people feel their absence more acutely than many other products. When you're on your period and the shelves are clean out of your preferred product, what are you supposed to do — just stop bleeding?
Increased awareness of the tampon shortage should, hopefully, expedite the solution. Then again, caregivers have been raising the alarm about baby formula for months and are still looking at additional months of patching together infant-feeding solutions. For those in need of period products, we recommend pads, period underwear, menstrual cups, or menstrual discs while we wait for solution to yet another frustrating shortage.