100-Hour Brownies Recipe and Photos
These 100-Hour Brownies Really Take That Long to Make, but I Promise It's Worth Every Second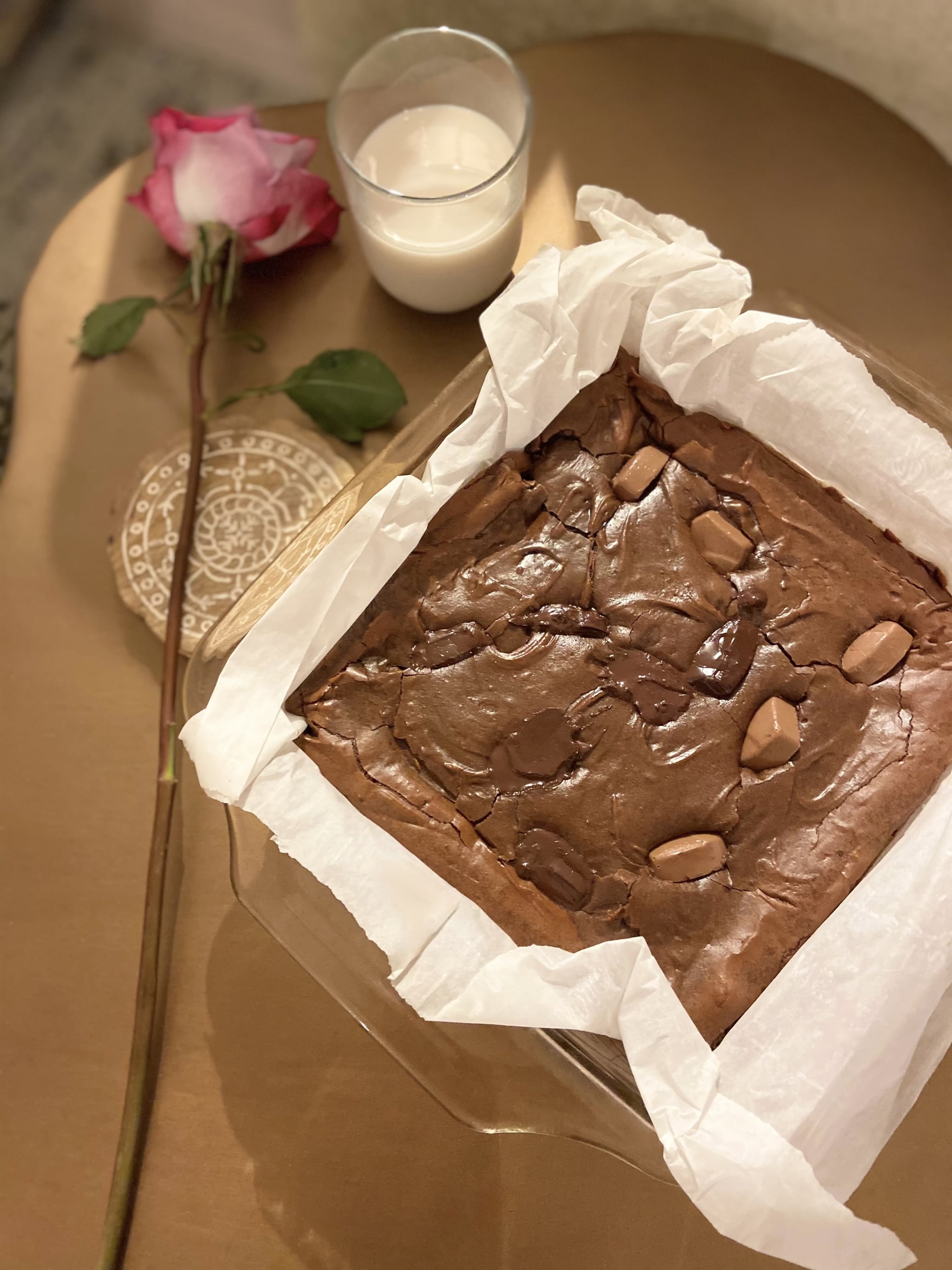 If you're determined to prove your dedication to someone this Valentine's Day (or anytime, really), look no further than this 100-hour brownies recipe. These brownies, which I spotted on Alvin Zhou's YouTube page, are perfectly rich, gooey, and sweet, and are as labor intensive as they are delicious (but totally worth it, I swear).
The browned butter lends a toffee-like flavor to the finished dessert, the espresso elevates the entire thing to decadent heights, and the chunks of chocolate throughout give you warm, melty goodness with every bite (and a bit of crunch on top!).
Just like the name states, the entire process to make these brownies takes, yes, 100 hours, but the good news is that you're not actually doing anything for most of that time. In order for the flavors of the brownie batter to fully develop, the mixture must rest in the fridge for three days. Three days! Just think of how insanely delicious it'll taste after it has that long to rest. So all you need to worry about is making the batter and then the last bit of baking time. You can put your feet up during all the extra hours in between.
Just like true love itself, the most difficult part can be waiting for it to arrive, but in the end, you'll be thankful you did. The same applies to these unbelievably good brownies. See the full recipe below!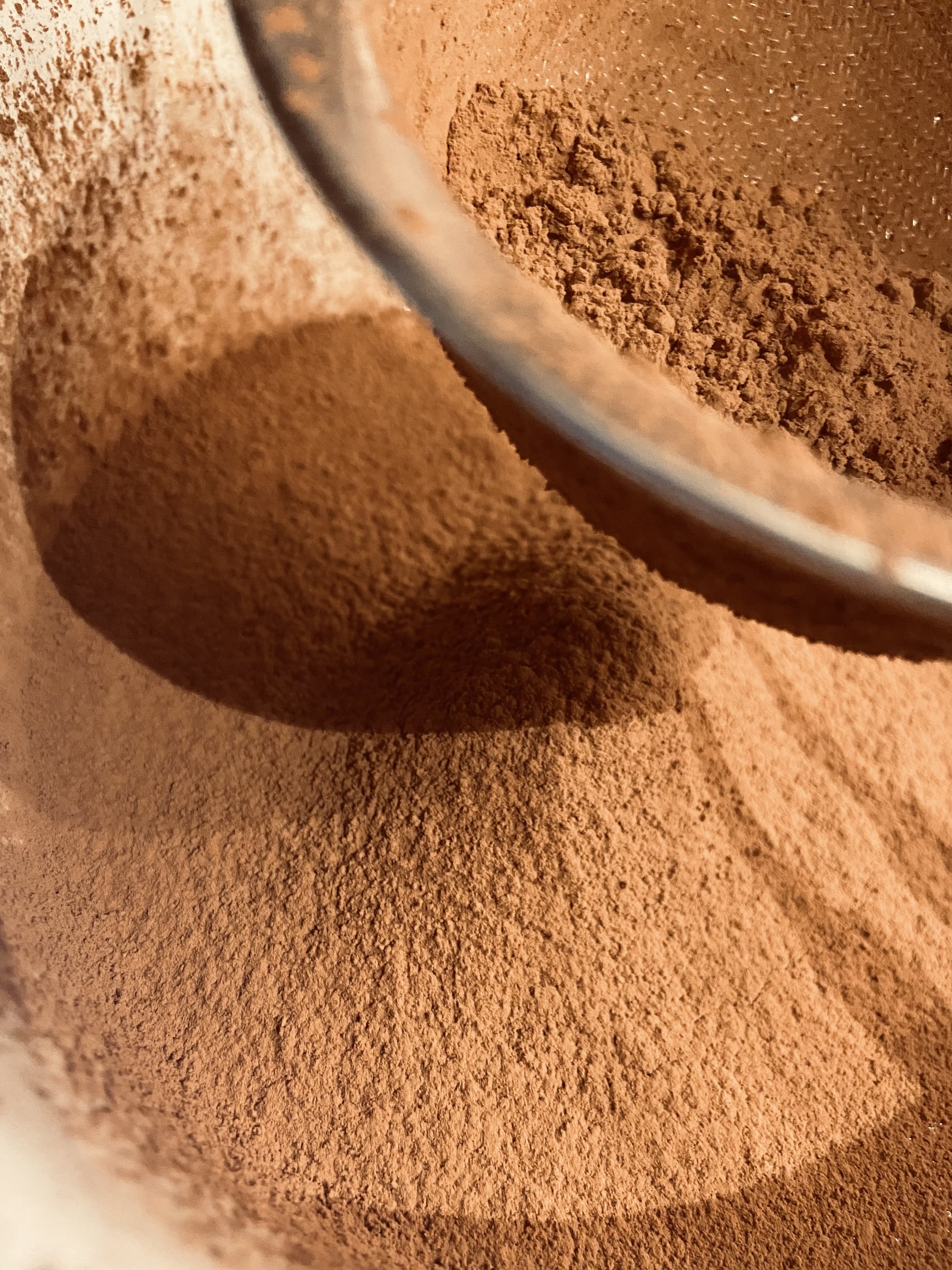 Sift cocoa powder into little dunes.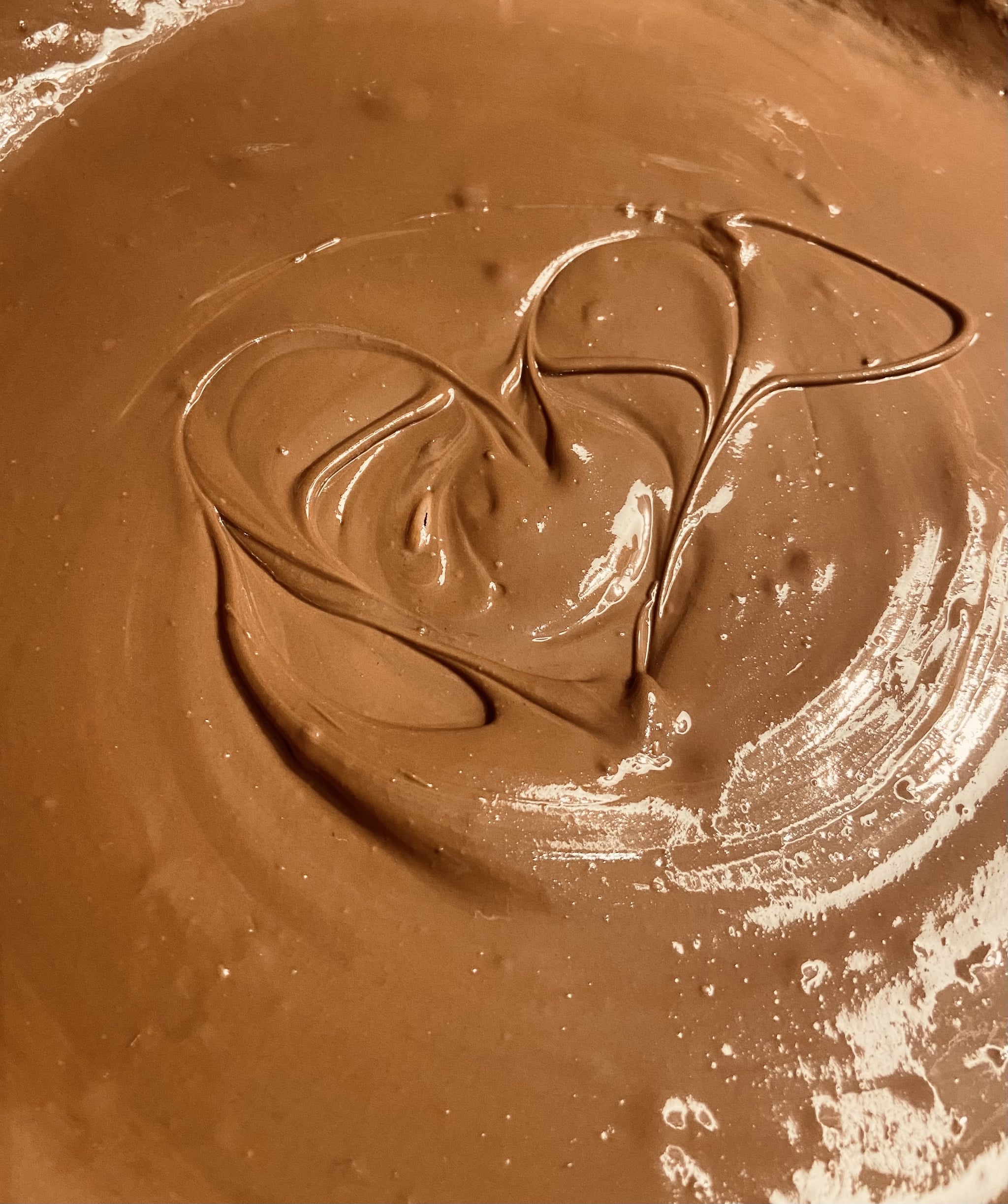 The aroma of melted chocolate is the ultimate love spell.
Even the raw batter is gorgeous.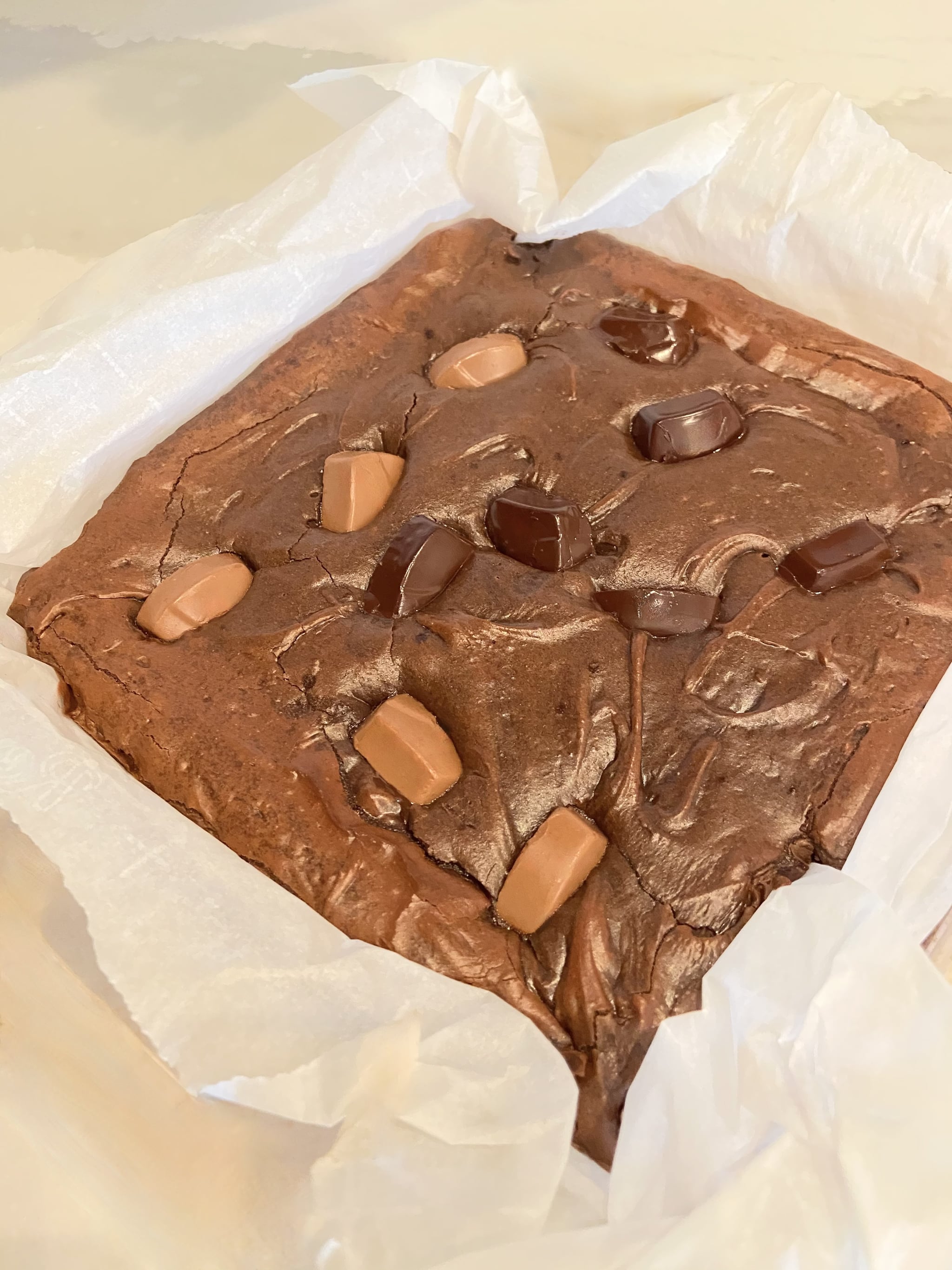 The crackly top of a perfectly baked brownie is unparalleled in beauty (and taste).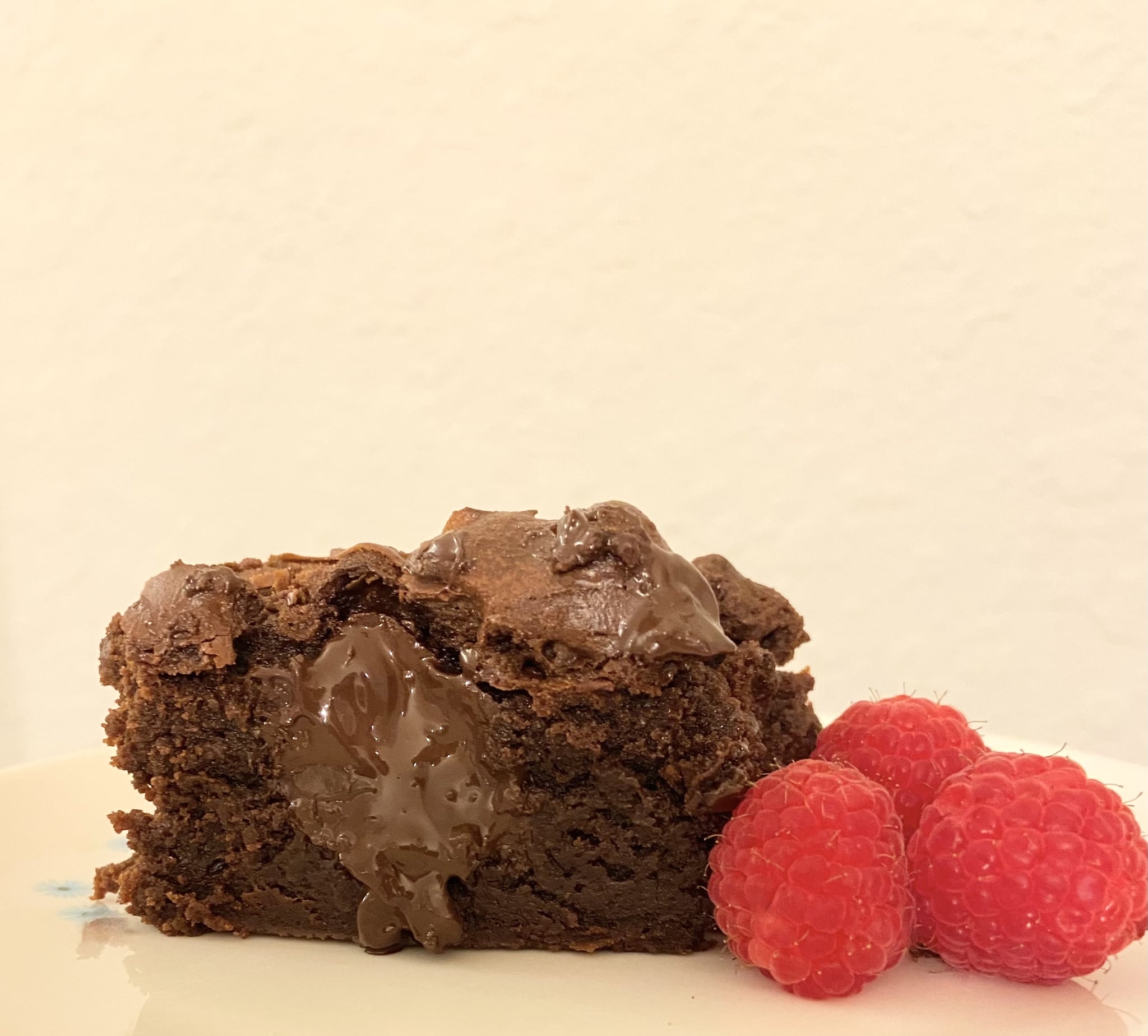 The molten cross-section is everything you've ever wanted in a brownie.
100-Hour Fudgy Brownies
Alvin Zhou
Notes
Swap half of the dark chocolate for milk chocolate to mellow intensity.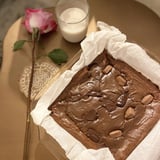 Ingredients
2 sticks unsalted butter (225 g.)
1 tbsp. espresso powder (6 g.)
Coffee ice cube (30 g.)
4 eggs
1 tbsp. vanilla paste (15 g.)
2 1/4 cups white sugar (450 g.)
1/2 cup dutch-processed cocoa powder (45 g.)
1 tbsp. espresso powder (6 g.)
1 tbsp. kosher salt (9 g.)
8 oz. melted 75% cacao chocolate (225 g.)
1 1/2 cup all-purpose flour (215 g.)
3.5 oz. chopped milk chocolate (100 g.)
3.5 oz. chopped 75% cacao chocolate (100 g.)
6 oz. chopped 75% cacao chocolate, for topping (170 g.)
Directions
Melt and brown butter in a pan on the stove on gentle heat.
Remove pan from heat and add 1 tablespoon of espresso powder until dissolved and fragrant. Stir.
Add a coffee ice cube (30 grams of frozen coffee) to warm butter. Expect bubbling. Melt together while stirring. Set aside.
Add 4 eggs to bowl. Whip eggs with 1 tablespoon vanilla paste (may substitute pure vanilla extract), and 2 1/4 cups sugar until combined.
Sift 1/2 cup cocoa powder, 1 tablespoon espresso powder, and 1 tablespoon kosher salt into egg and sugar mixture.
Mix until silky, and add in browned coffee butter. Stir.
Melt 8 ounces of dark chocolate. Add melted chocolate to batter. Combine.
Sift 1 1/2 cup all-purpose flour into batter. Combine until smooth.
Chop 3.5 ounces of milk chocolate and 3.5 ounces of dark chocolate. Add chopped chocolate to brownie mixture. Fold.
Chop 6 ounces dark chocolate. Set aside.
Add brownie batter to a 9x13-inch parchment-lined baking dish (8x8-inch pans may be used for thicker brownies). Smooth brownies in pan until even.
Top with reserved chocolate pieces.
Cover with plastic wrap and place in refrigerator for 3 days.
Remove brownies from fridge and preheat oven to 350 degrees.
Bake for 30 minutes if using a 9x13-inch pan, or 45 minutes if using a 8x8-inch pan.
Once cooked, cover brownies in foil.
Place brownies in freezer for 30 minutes to flash freeze and seal in moisture.
After 30 minutes, move brownies to the refrigerator for an additional 24 hours.
Remove from refrigerator and slice brownies into preferred sizes.
Reheat brownies as needed for 5-10 minutes at 200 degrees to serve warm. Brownies may be served chilled.
Enjoy your labor of love!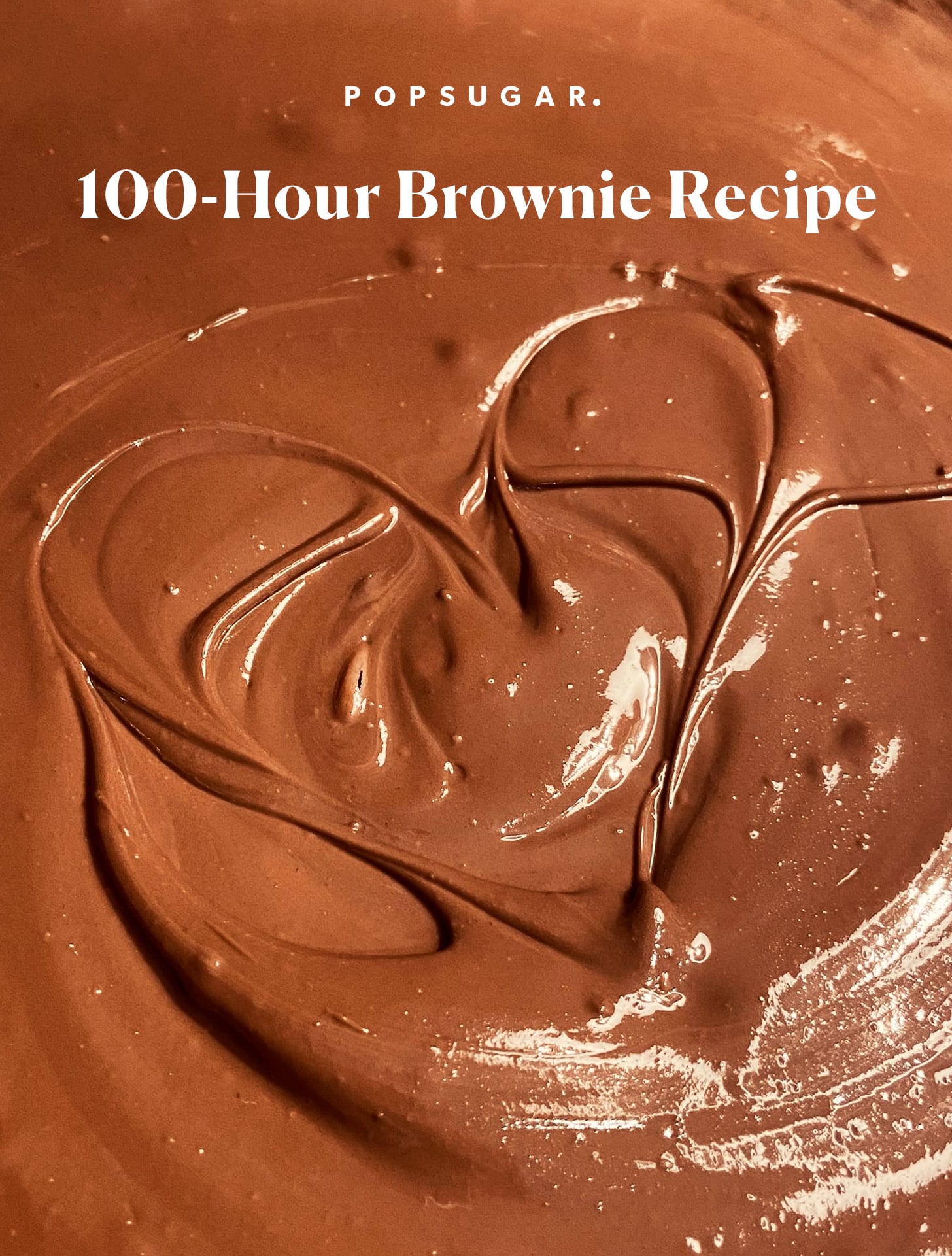 Information
Category

Desserts, Brownies

Yield

1 9x13-inch pan

Total Time

4 days, 3 hours, 59 minutes, 59 seconds
Image Source: POPSUGAR Photography / Rachel Alger