These Salted Brown Butter Chocolate Chip Bars Are SO Good
Attention! These Salted Brown Butter Chocolate Chip Cookie Bars Are Next-Level Good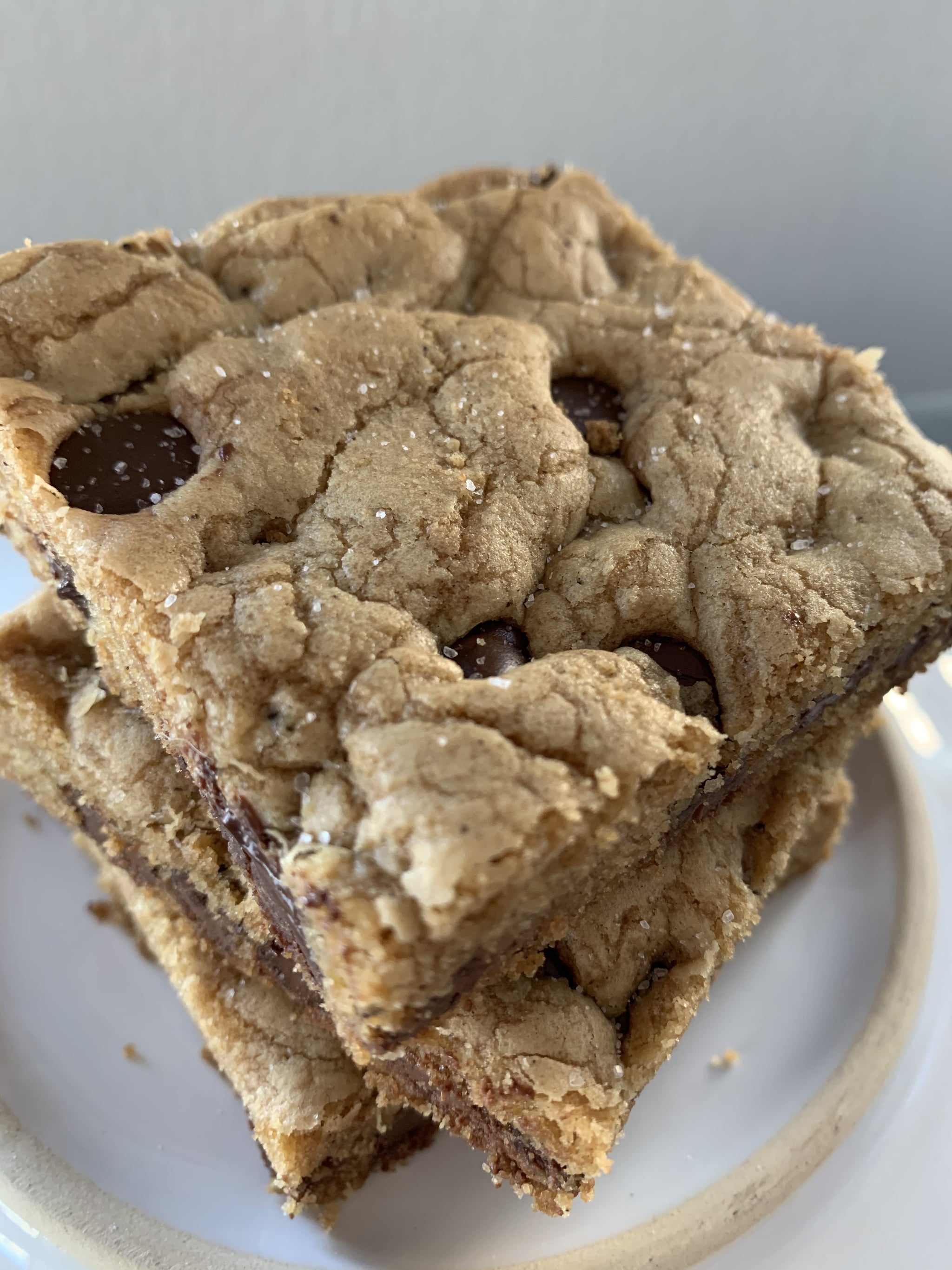 Hello, my name is Caitlin, and I have a knows-no-bounds sweet tooth. Oh, what's that? You do, too? My people! So nice to meet you. As I'm sure you have too, I've baked many things to satisfy my chocolate and candy-obsessed self over the years, but few things have been as good as these salted brown butter chocolate chip cookies bars (they taste even better than they look). When I first spotted them on baker Jessica Merchant's Instagram How Sweet Eats, I immediately knew I had to try them. And oh my GOD, are they somethin'. Not only was this one of the easiest desserts I've ever made, it was also one of the most delicious and indulgent.
The dessert requires only a handful of ingredients, most of which you might already have in your pantry. And while sprinkling sea salt on top elevates the entire thing, the one detail that really makes these bars stand out is mixing milk chocolate and dark chocolate chips in the mixture together. Seriously, it's next-level good.
The first step is browning your butter in a skillet on the stove. This took several minutes, and you'll know it's ready when there are little brown bits at the bottom and top of your melted butter: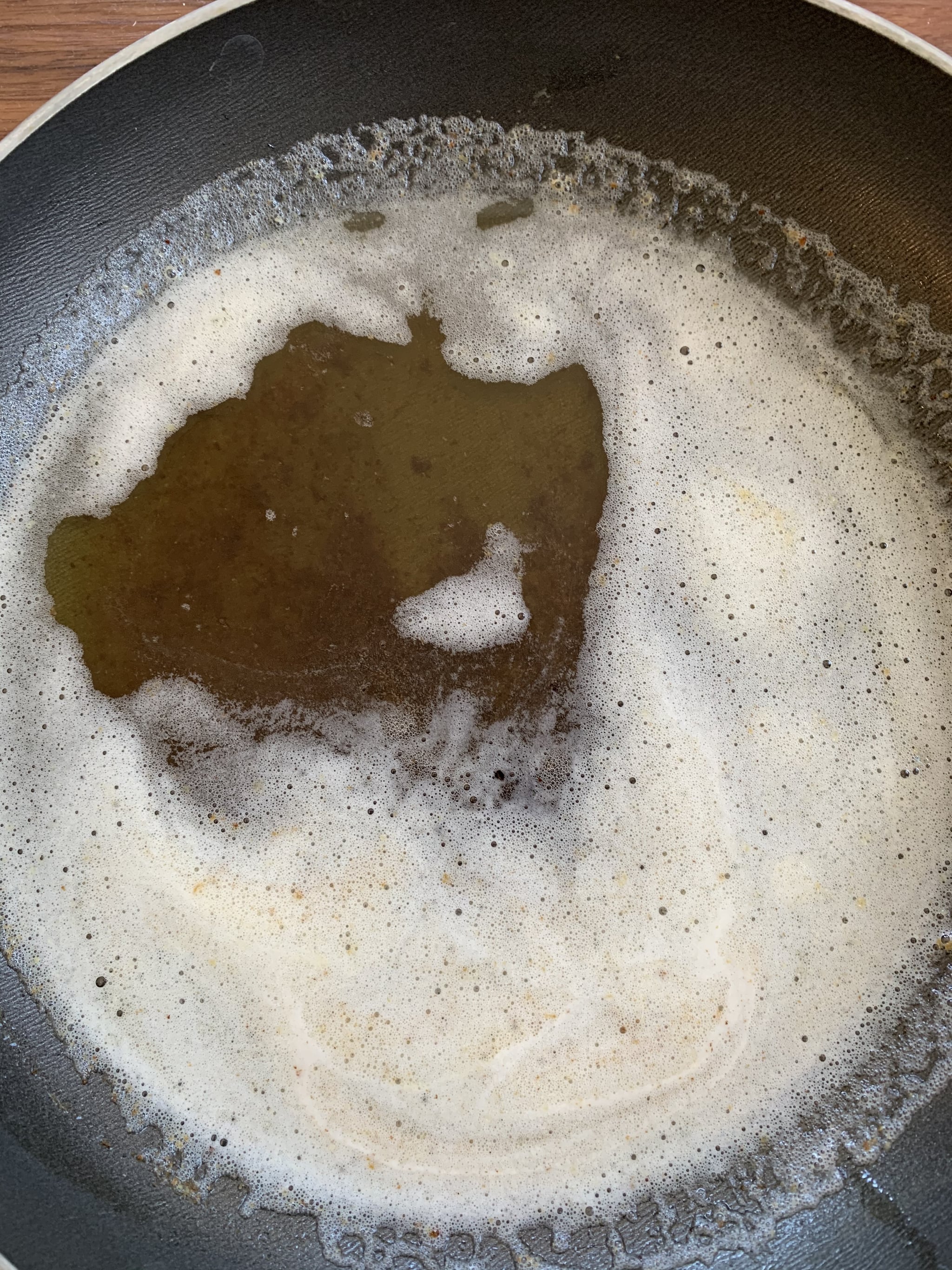 The only tweaks I made to this recipe are using different baking dishes — I didn't have a 9x13 dish so I used two 9x9 dishes and distributed the batter evenly in both. I also didn't have maldon flaked salt, so I used sea salt instead, which worked perfectly!
Before you bake these, just be warned: they're going to be gone so fast and will become a new regular rotation in your baking sessions. Oh, and they make the house smell like actual heaven. Enjoy!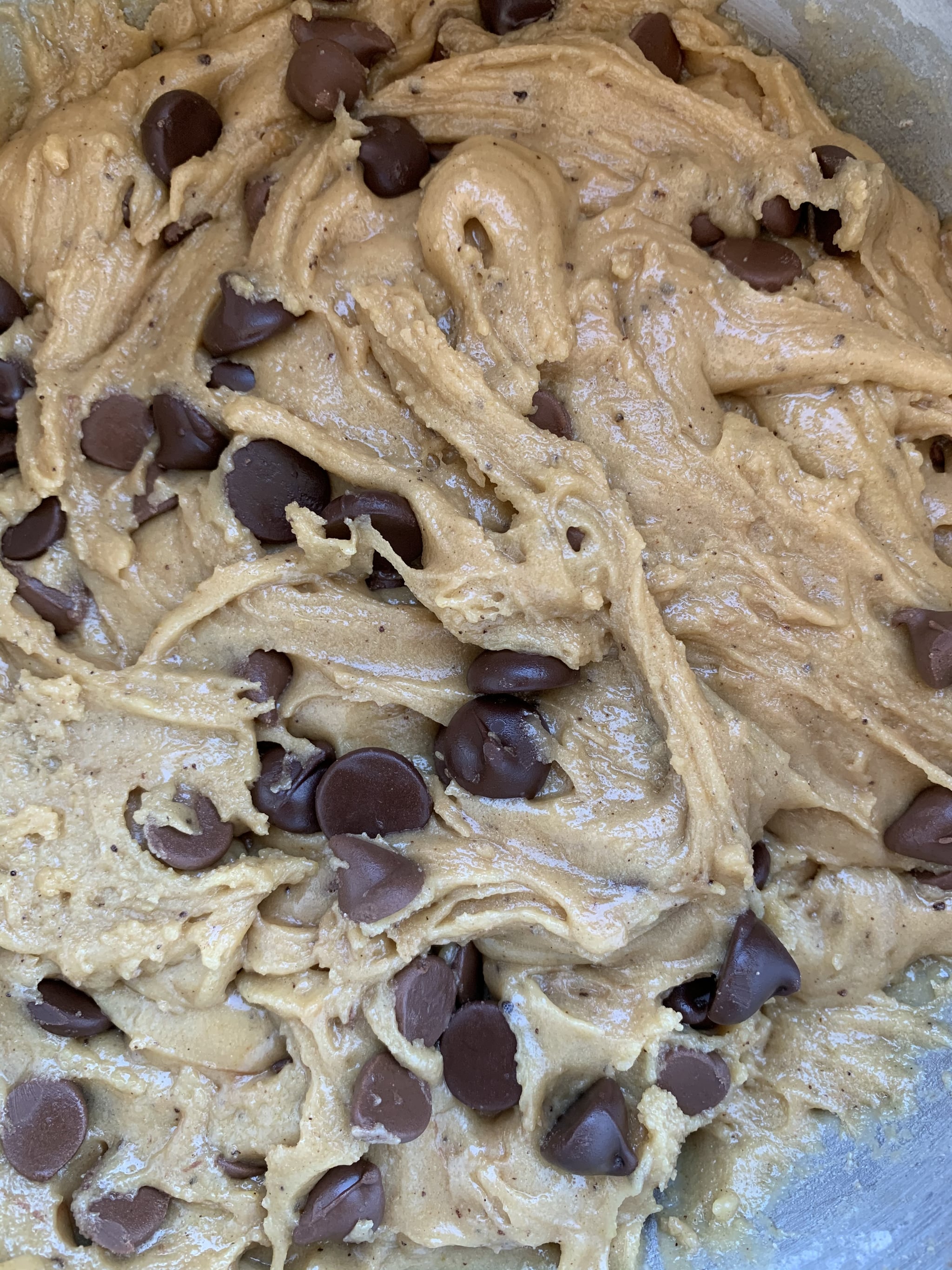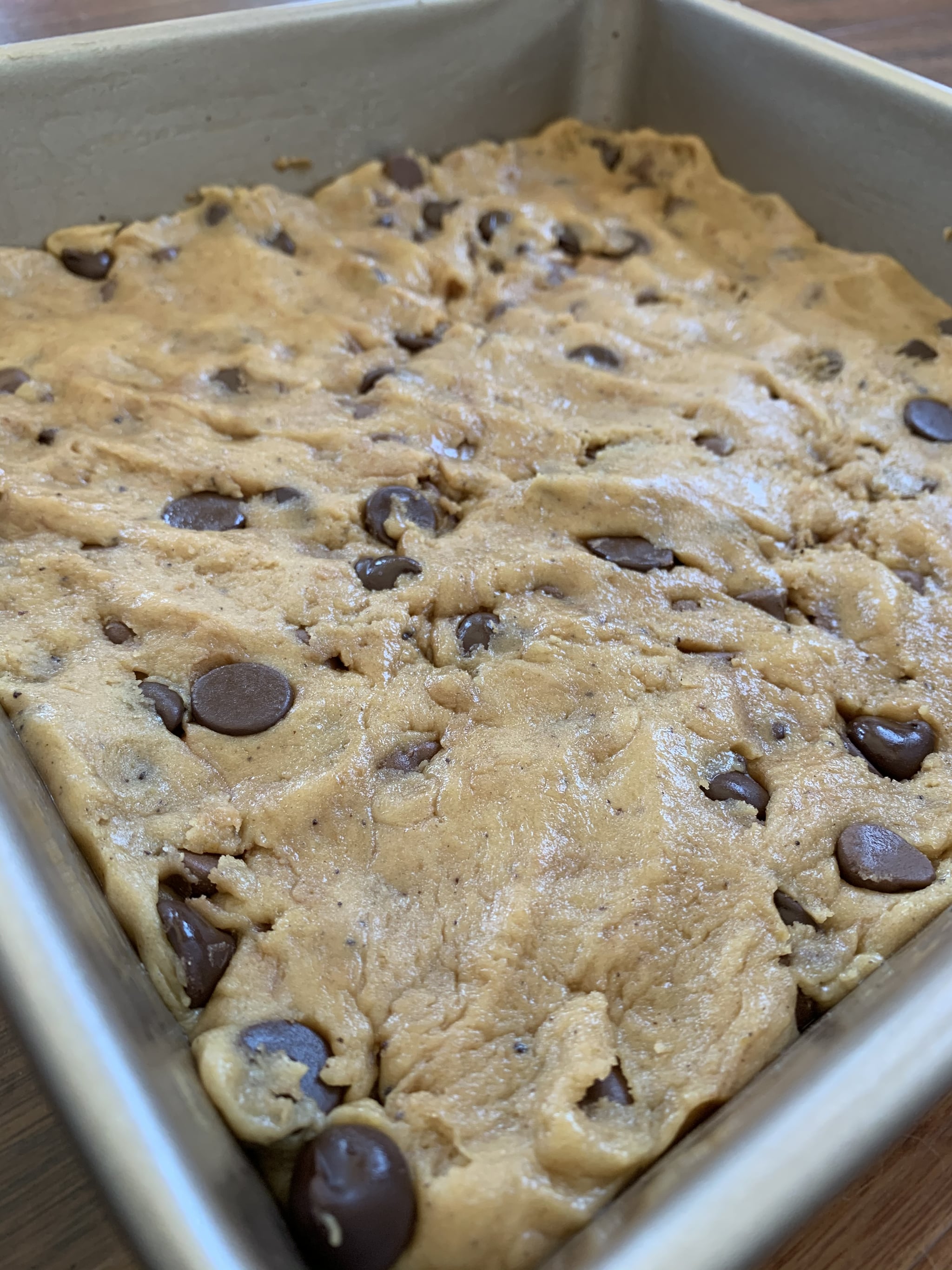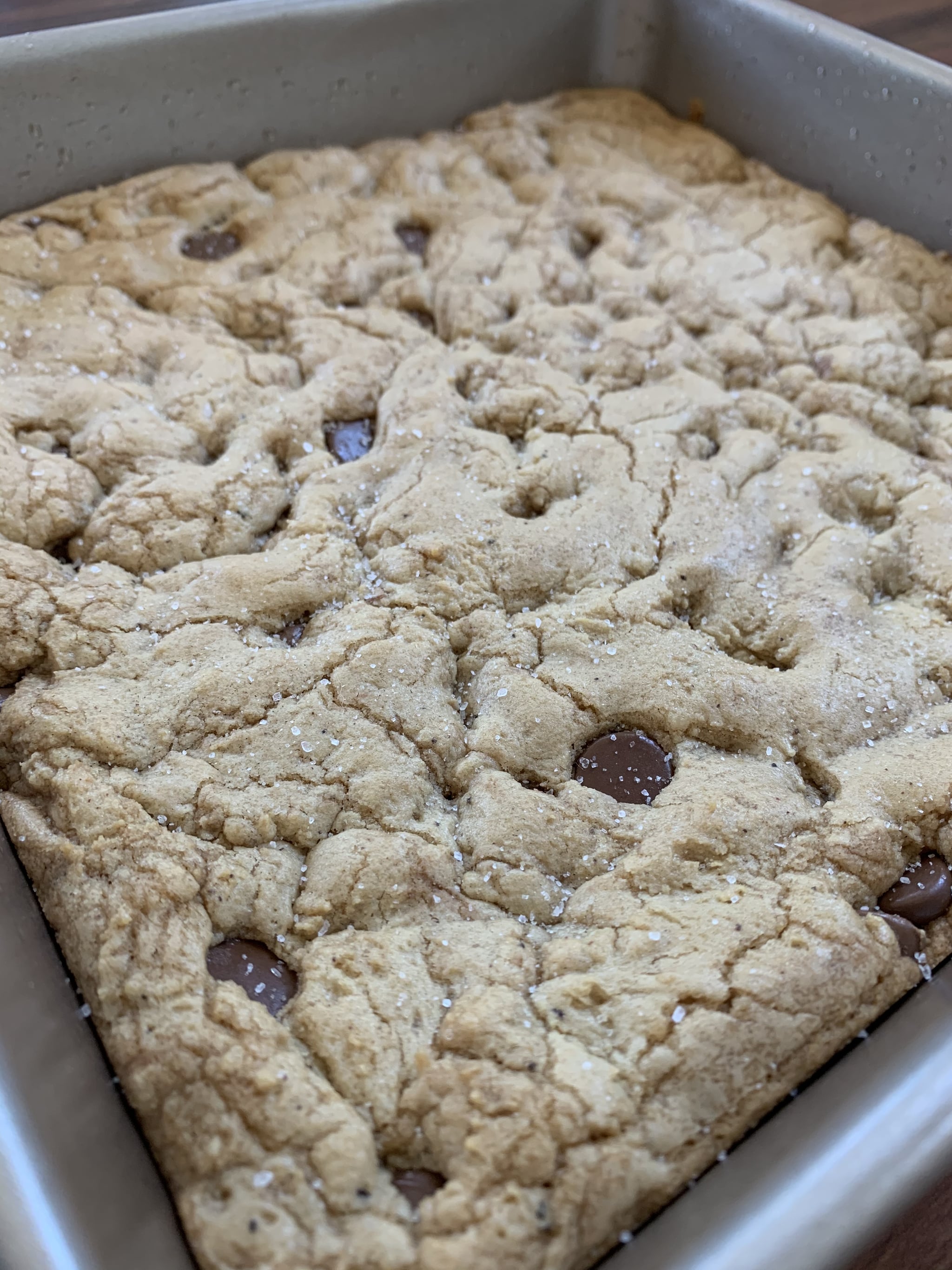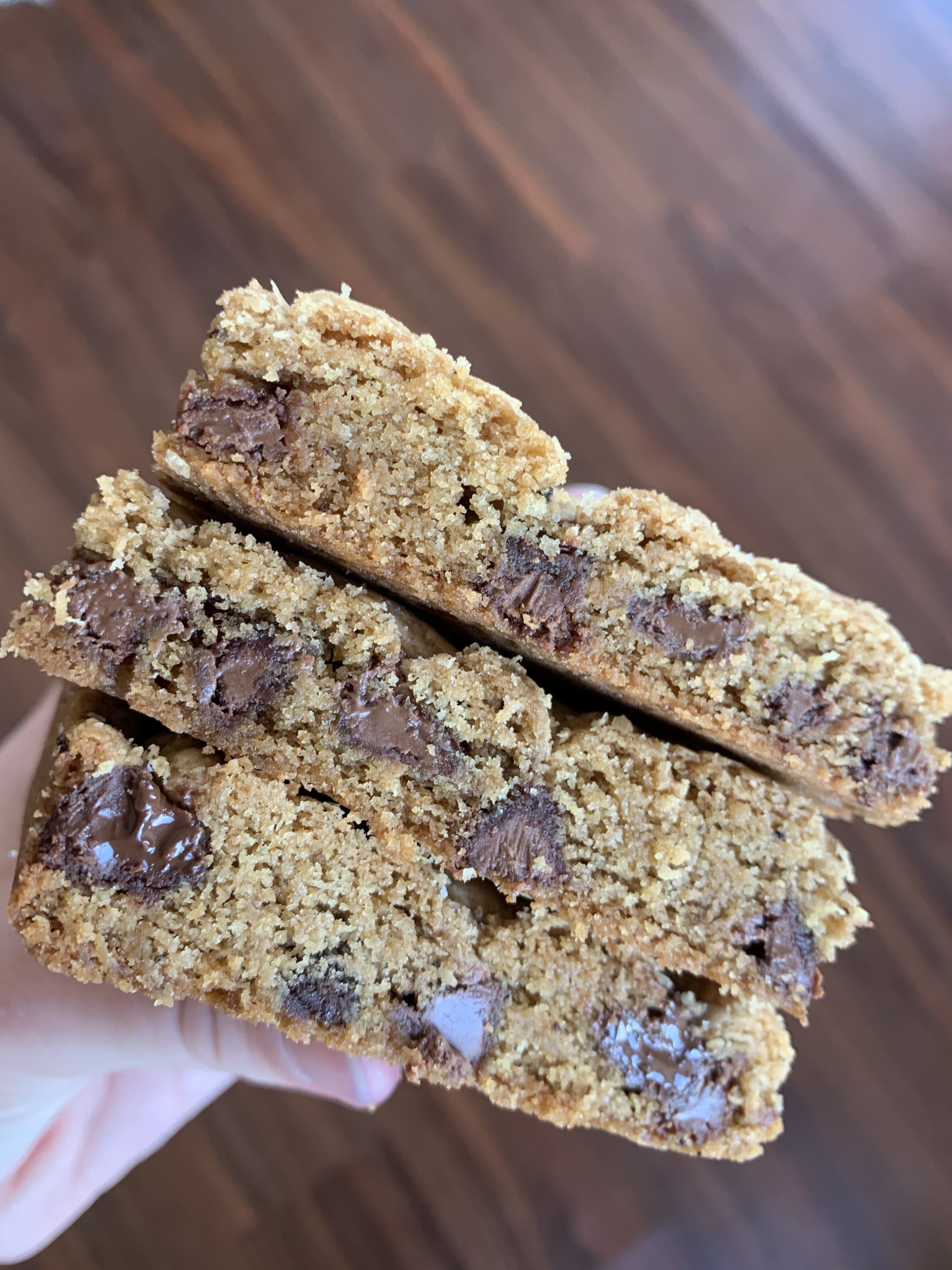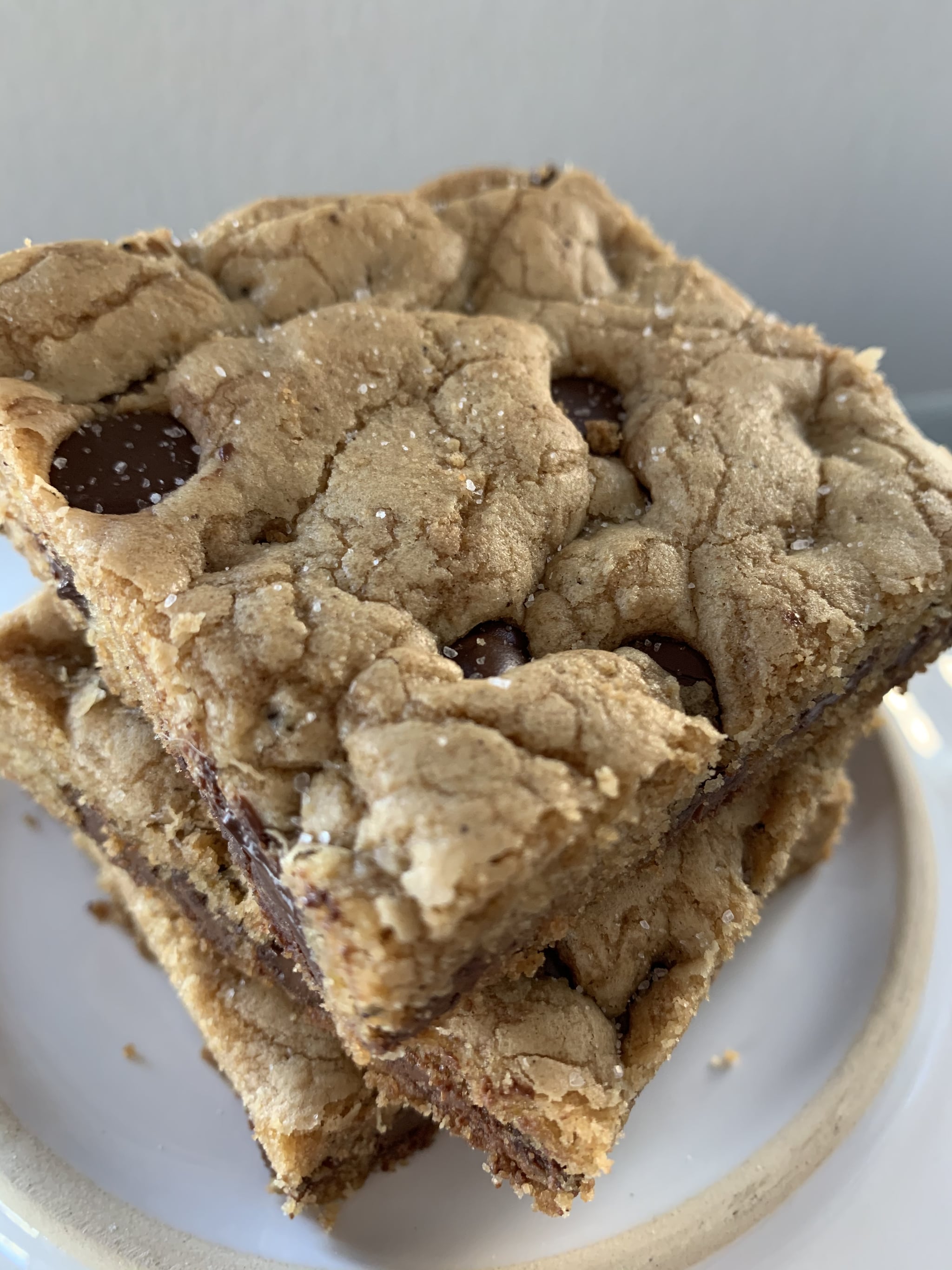 Salted Brown Butter Chocolate Chip Cookie Bars
How Sweet Eats
Notes
If you don't have a 9x13 baking dish, two 9x9 ones will work.
If you don't have maldon flaked salt, sea salt will work.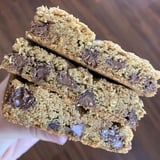 Ingredients
1 cup unsalted butter
1 1/2 cups light brown sugar, loosely packed
2 eggs, lightly beaten
1 tablespoon vanilla extract
2 cups all-purpose flour
1/2 teaspoon baking soda
1/2 teaspoon salt
1 cup milk chocolate chips
1 cup dark chocolate chips
Maldon flaked salt (or sea salt), for topping
Directions
Preheat the oven to 350°F.
In a small bowl, whisk together the flour, baking soda, and salt.
Put the butter in a skillet over medium heat. Let the mixture bubble while stirring occasionally until brown bits begin to appear on the bottom. Once the brown bits appear, turn the heat off and continue to stir for about 30 seconds. Let the butter cool slightly.
Take a pastry brush and line the bottom and sides of the baking dish with the butter.
Place the brown sugar in a large bowl. Pour in the brown butter and mix until combined and smooth (the sugar will somewhat dissolve). Add the eggs one at a time, stirring immediately so they don't cook if the butter is still warm. Stir in the vanilla extract.
Use a wooden spoon to stir in the dry ingredients until they're almost combined. Then add the chocolate chips until they're evenly dispersed.
Press the mixture into the buttered dish. Bake for 30 to 35 minutes, or until the top is golden brown and set in the center. Remove the dish and immediately sprinkle the top with salt. Let cool before slicing into squares.
Information
Category

Desserts

Prep Time

20 minutes

Cook Time

30 minutes

Total Time

49 minutes, 59 seconds
Image Source: POPSUGAR Photography / Caitlin Gallagher