Almond Nutella Pizza Recipe
Two Words: Nutella Pizza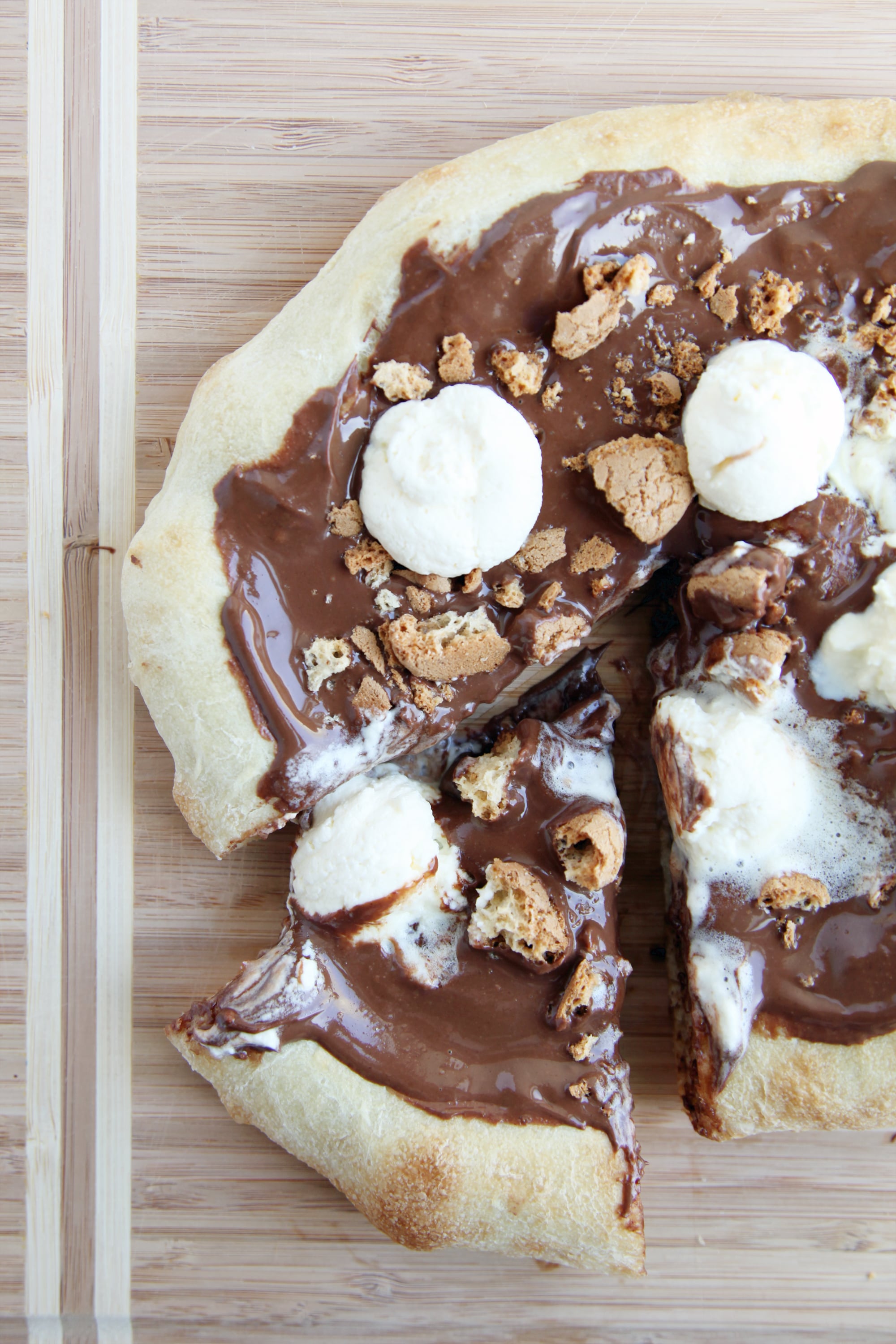 To put it mildly, I was smitten at first sight and in a full-blown love affair with the epic treat at first bite. It's life-changing, to say the least, so I'm shocked that it had never crossed my mind to slather gobs of Nutella on toast's most delicious kissing cousin.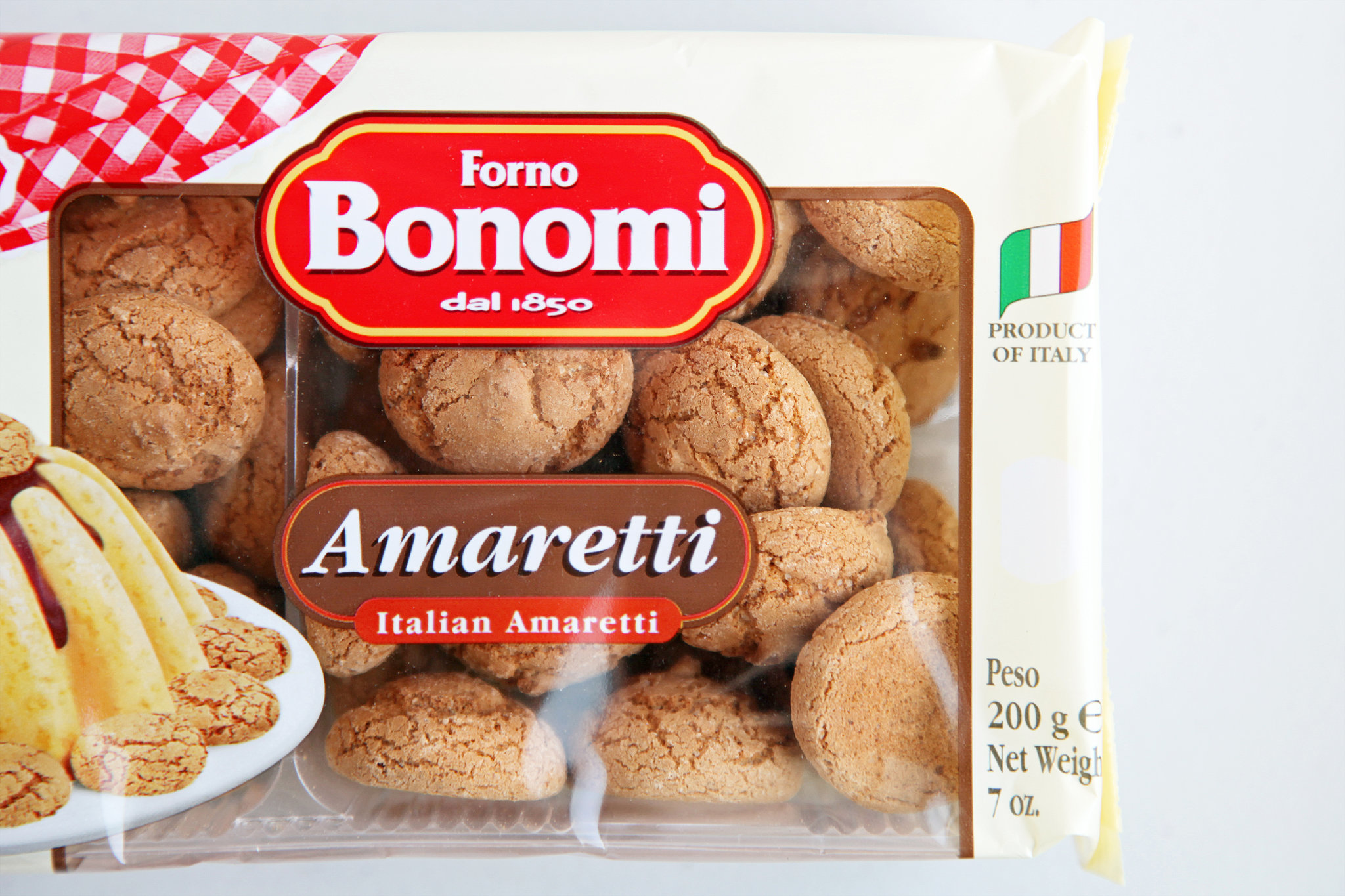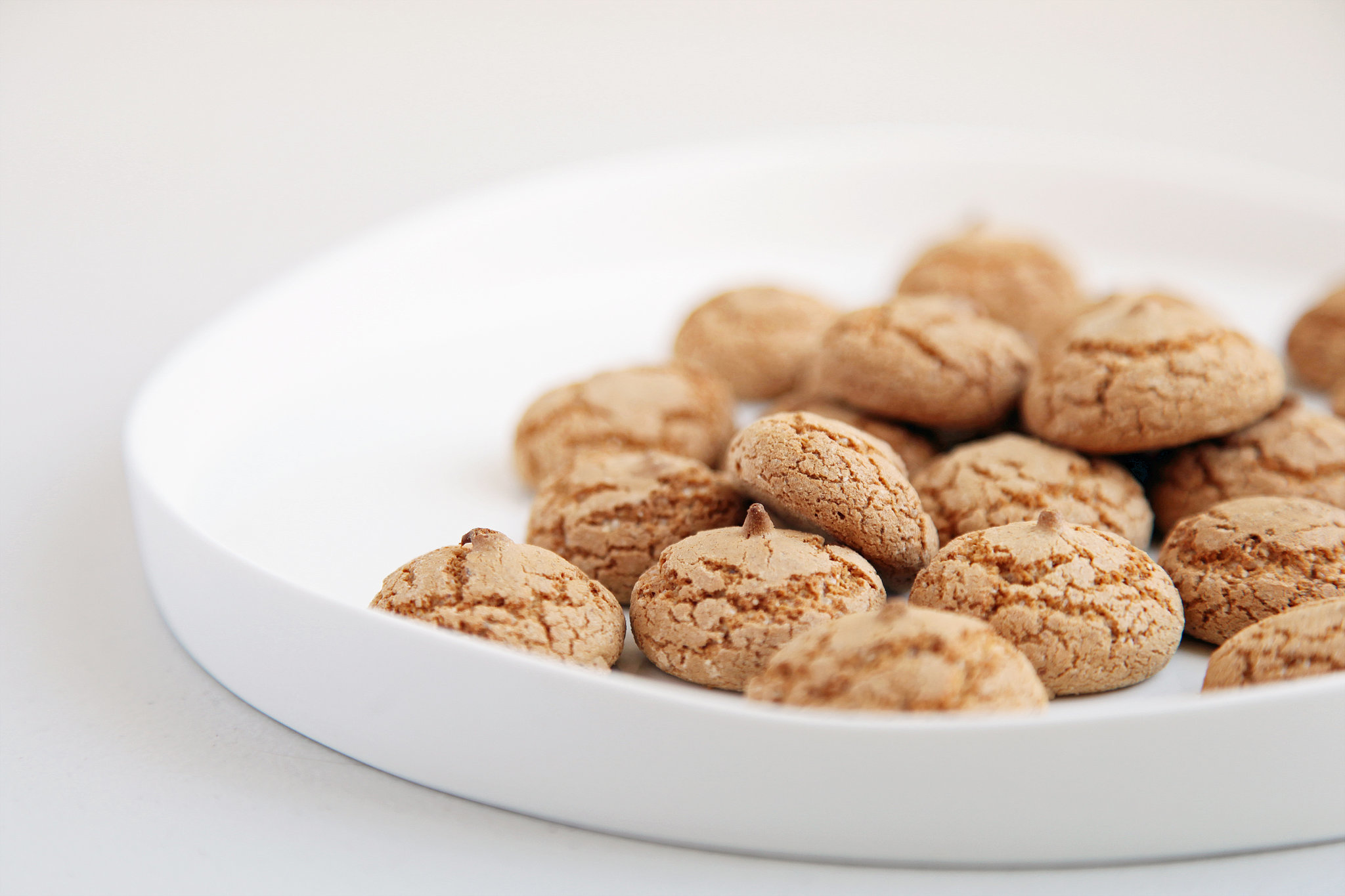 The only way I can explain this oversight is that perhaps I was too busy gorging myself on the treat in my typical manner, which is to say I was spooning it jar to mouth — repeat ad nauseam.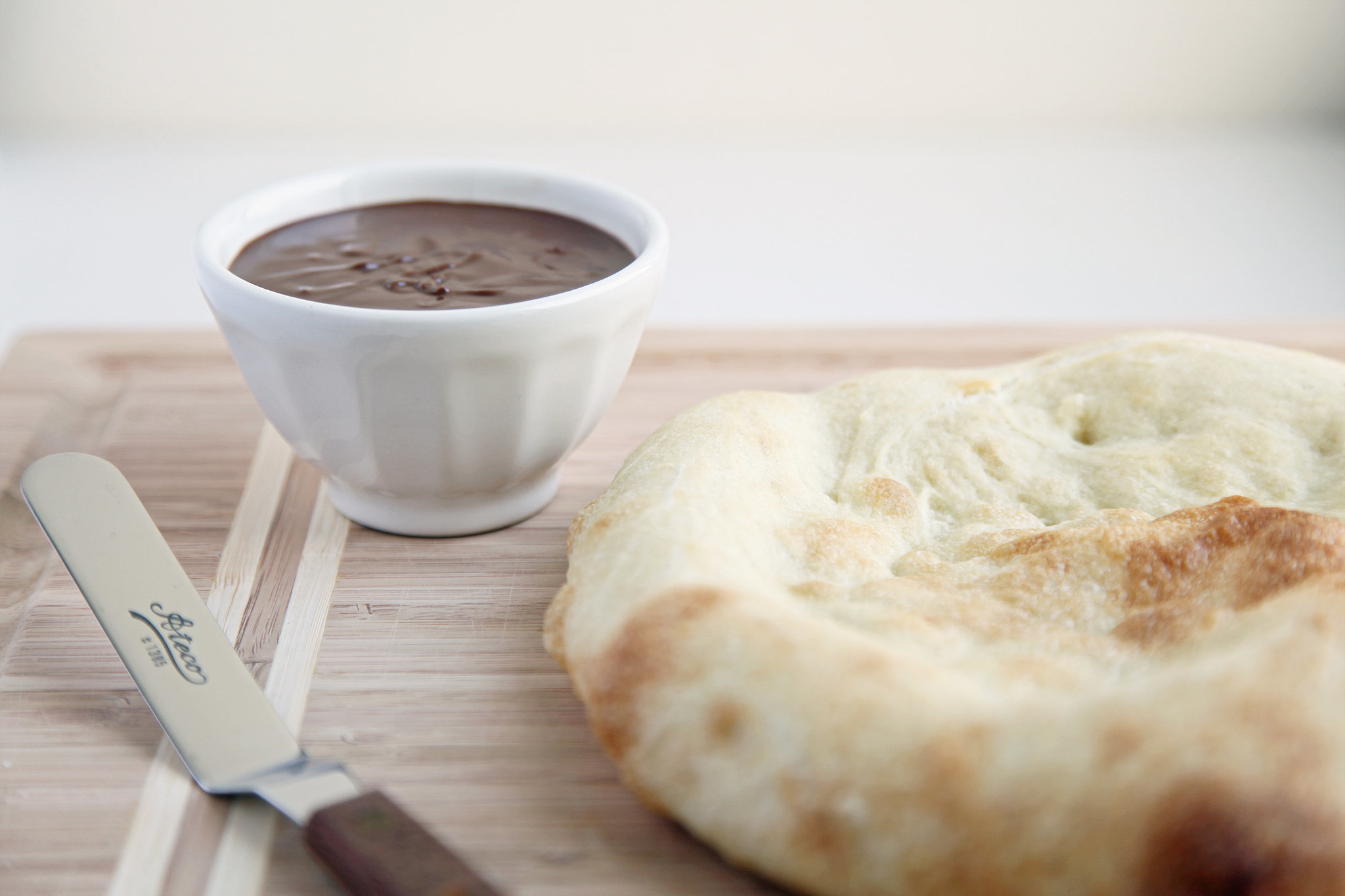 Let's just say that since then, I've been making up for lost time. While my initial iterations of this indulgent treat involved a jar of the traditional chocolate-hazelnut spread, it was only improved upon when spread with the remainder of a batch of homemade almond Nutella. So please, do yourself a favor and whip up a batch, and join me in the ANP (After Nutella Pizza) era.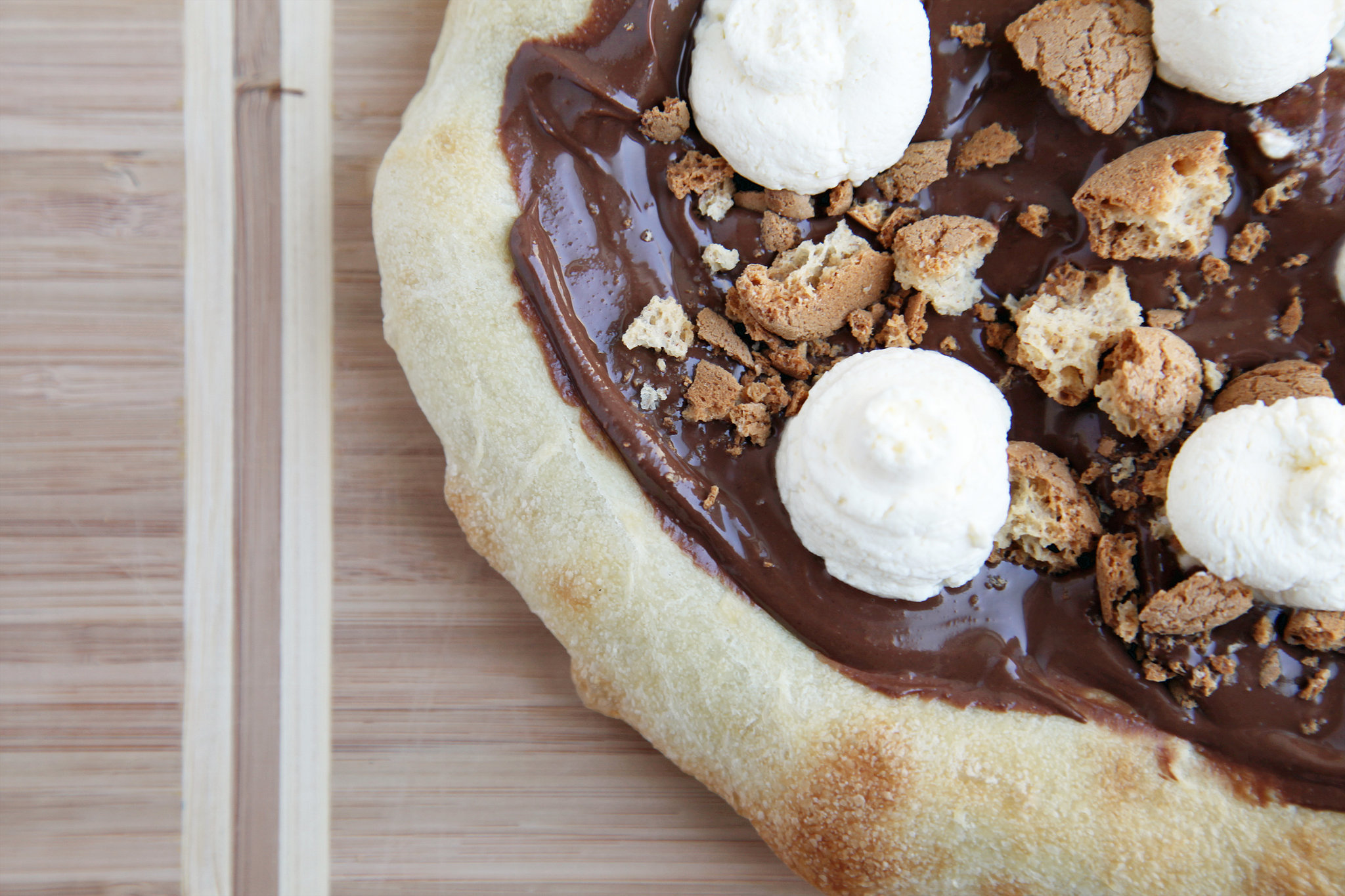 Almond Nutella Pizza
Inspired by Ragazza
Notes
This pizza is best enjoyed hot out of the oven but is still quite tasty as leftovers the next day. If you don't feel like making homemade almond Nutella (though it is surprisingly easy to prep), I'd recommend Justin's Chocolate Almond Butter or traditional Nutella. Chopped salted almonds are a solid alternative (or addition) to the crumbled amaretti cookies.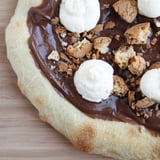 Ingredients
1 ball pizza dough (store-bought is OK)
Approximately 1/2 cup almond Nutella
6 amaretti cookies, crushed
Lightly sweetened vanilla whipped cream for garnish
Directions
Preheat the oven to 500°F, setting a 10-to-12-inch cast-iron skillet in the oven at the same time.
Roll or stretch out the ball of pizza dough so that it's approximately an 8-inch circle; you're aiming for a thicker crust than is standard. If rolling the dough out, dust the rolling surface (either a large cutting board or clean countertop work well) with wheat bran or cornmeal to ensure that the dough does not stick.
Remove the cast-iron skillet from the oven, flip it upside down, and rub the exposed surface with oil using a paper towel. Carefully and quickly, arrange the pizza dough on top of the skillet.
Put back in the oven and cook for 8 to 12 minutes or until the crust is browned and puffy.
Move the baked pizza dough to a cutting board, and spread with Nutella. Top with crumbled amaretti cookies, and dot with dollops of whipped cream.
Information
Category

Desserts, Chocolate

Cuisine

North American

Yield

4 to 6 servings