Asian Pesto Recipe
No Heat Needed For This Summer Dinner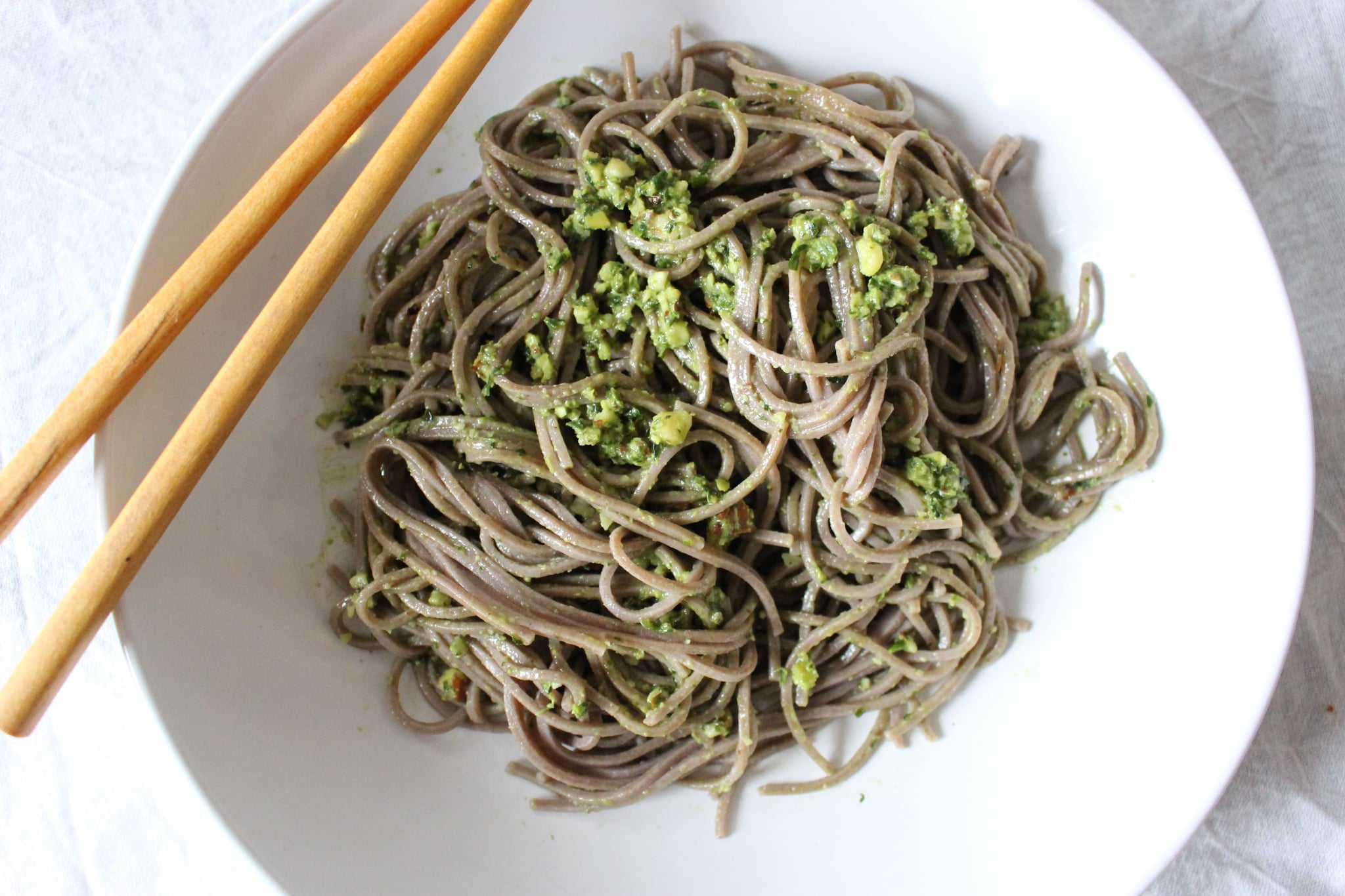 Contrary to popular belief, simple does not have to equate with boring. In fact, some of the simplest dishes in the world are also some of the most elegant; it all depends on the ingredients you use. Think the perfect slice of cold sashimi, a juicy piece of steak seasoned with just salt and pepper, or luxurious soba noodles with a simple but flavorful sauce, like an easy-to-make Asian pesto.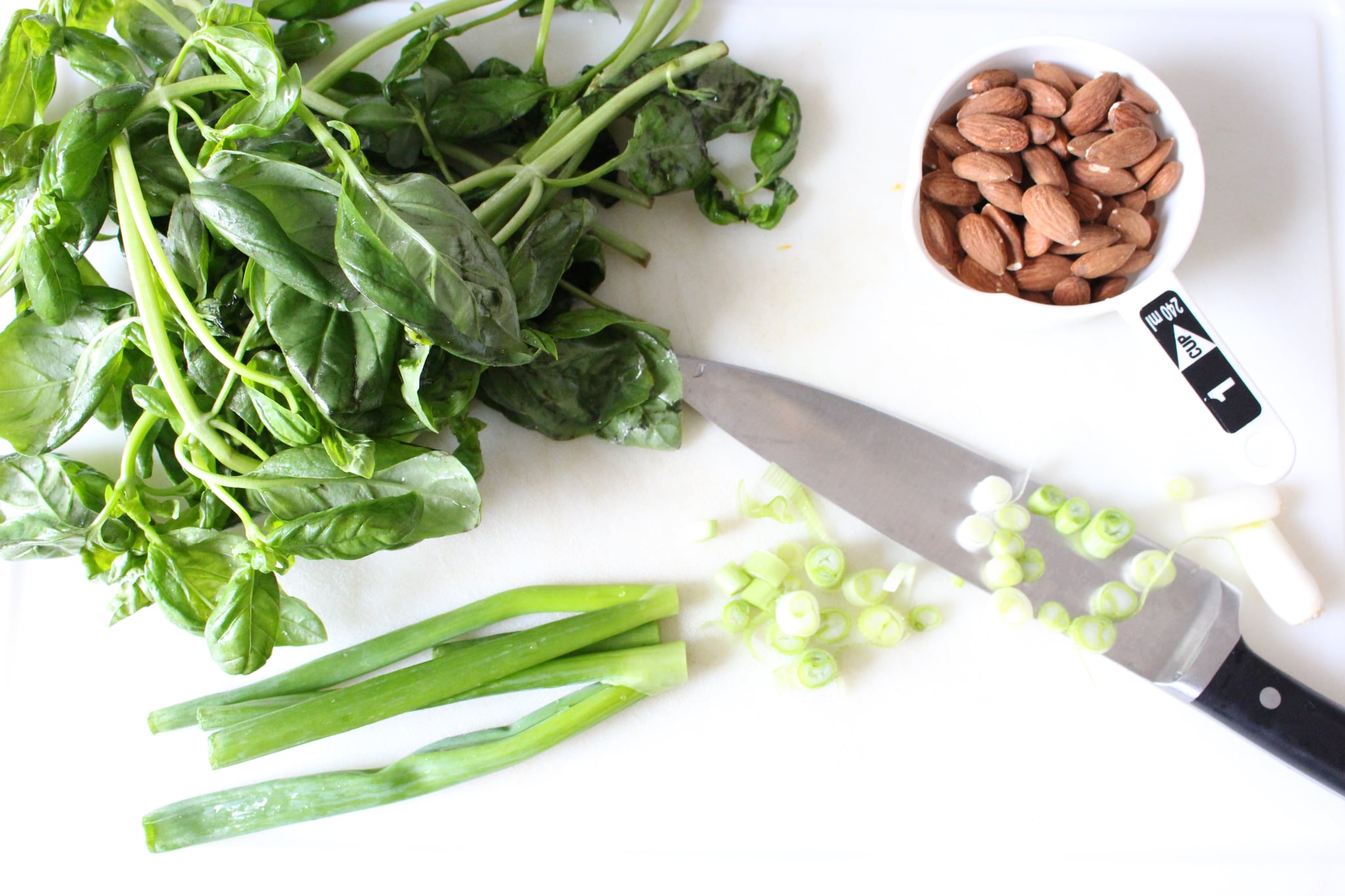 Like traditional Italian pesto, this Asian version also uses bright, fresh basil, but instead of pine nuts and parmesan or pecorino, I incorporate classic Asian staples like scallions, soy sauce, sesame oil, rice vinegar, and ginger.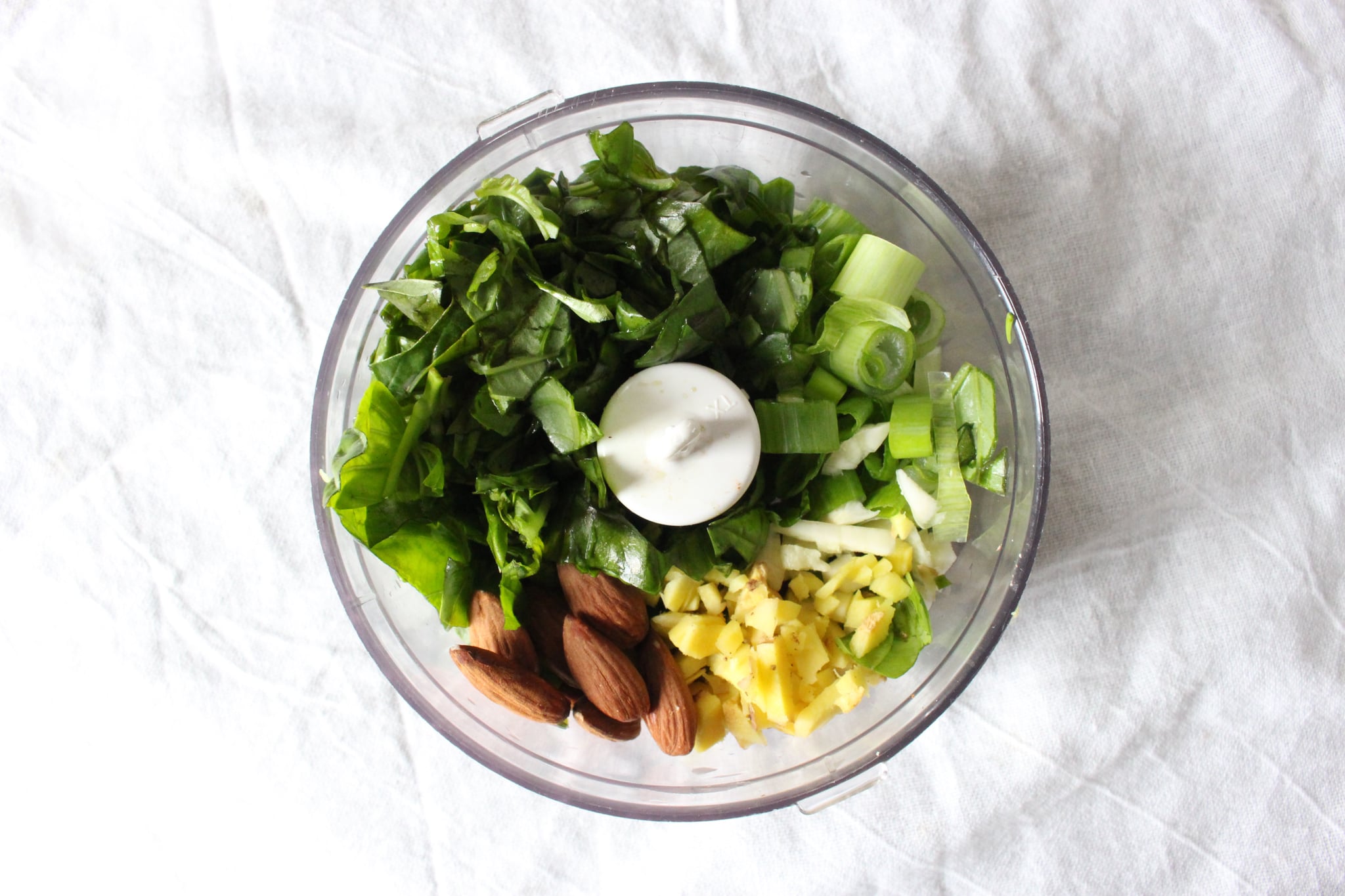 The end result is similar to regular pesto in color and texture but distinctly different in flavor, which is a complex medley of herbaceous notes from the basil; savory tang from the soy sauce and rice vinegar; sharp zing from the scallion, ginger, and garlic; and an underlying nutty base from the almonds and sesame oil.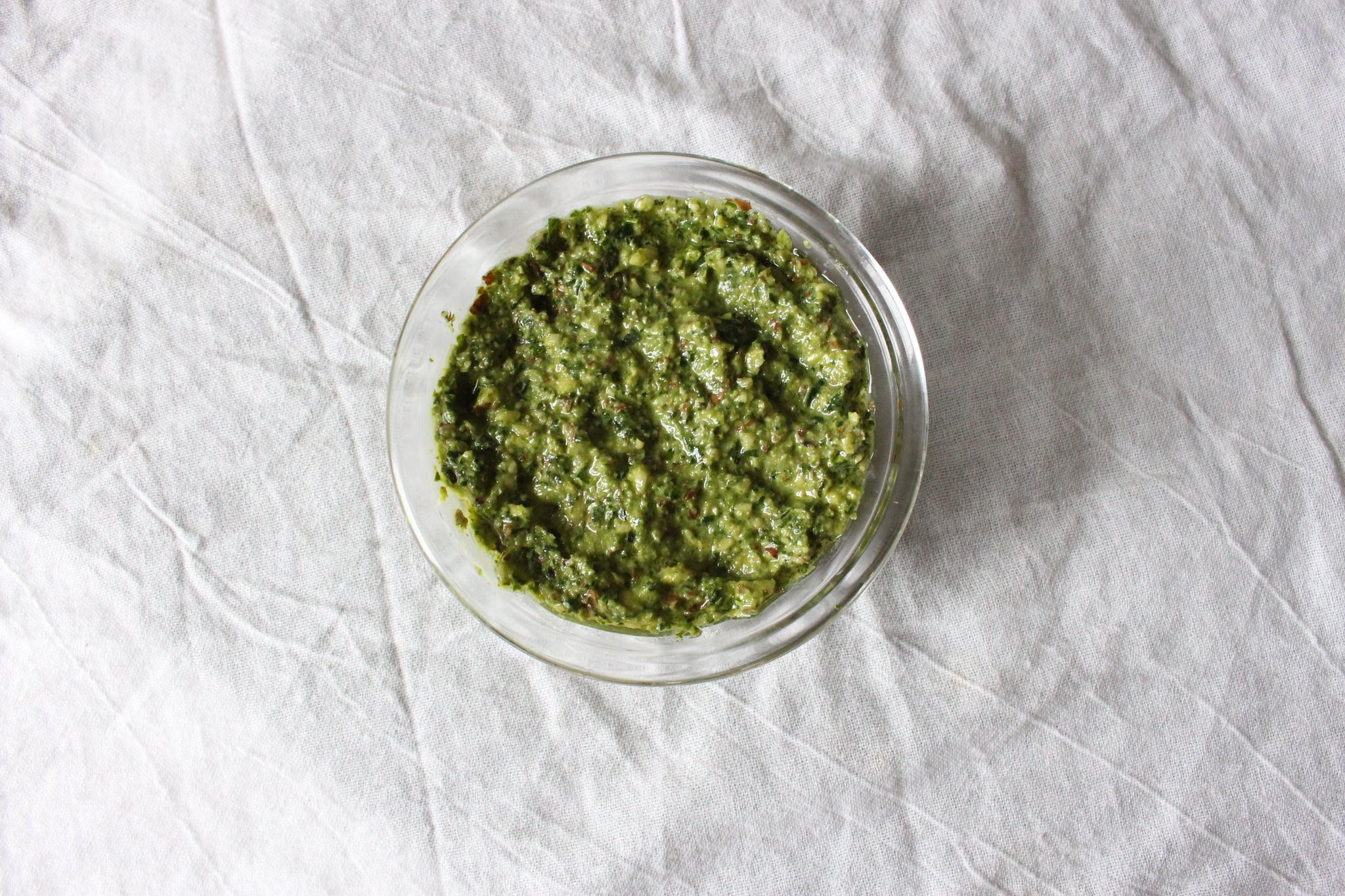 For those who are familiar with soba, they know that these gray-hued Japanese buckwheat noodles are best served with minimal garnishes. They have an inherently nutty flavor that should never be hidden in a dish, and that's what makes the Asian pesto the perfect accompaniment. The flavor of the sauce, as complex as it is, complements the soba noodles without upstaging them.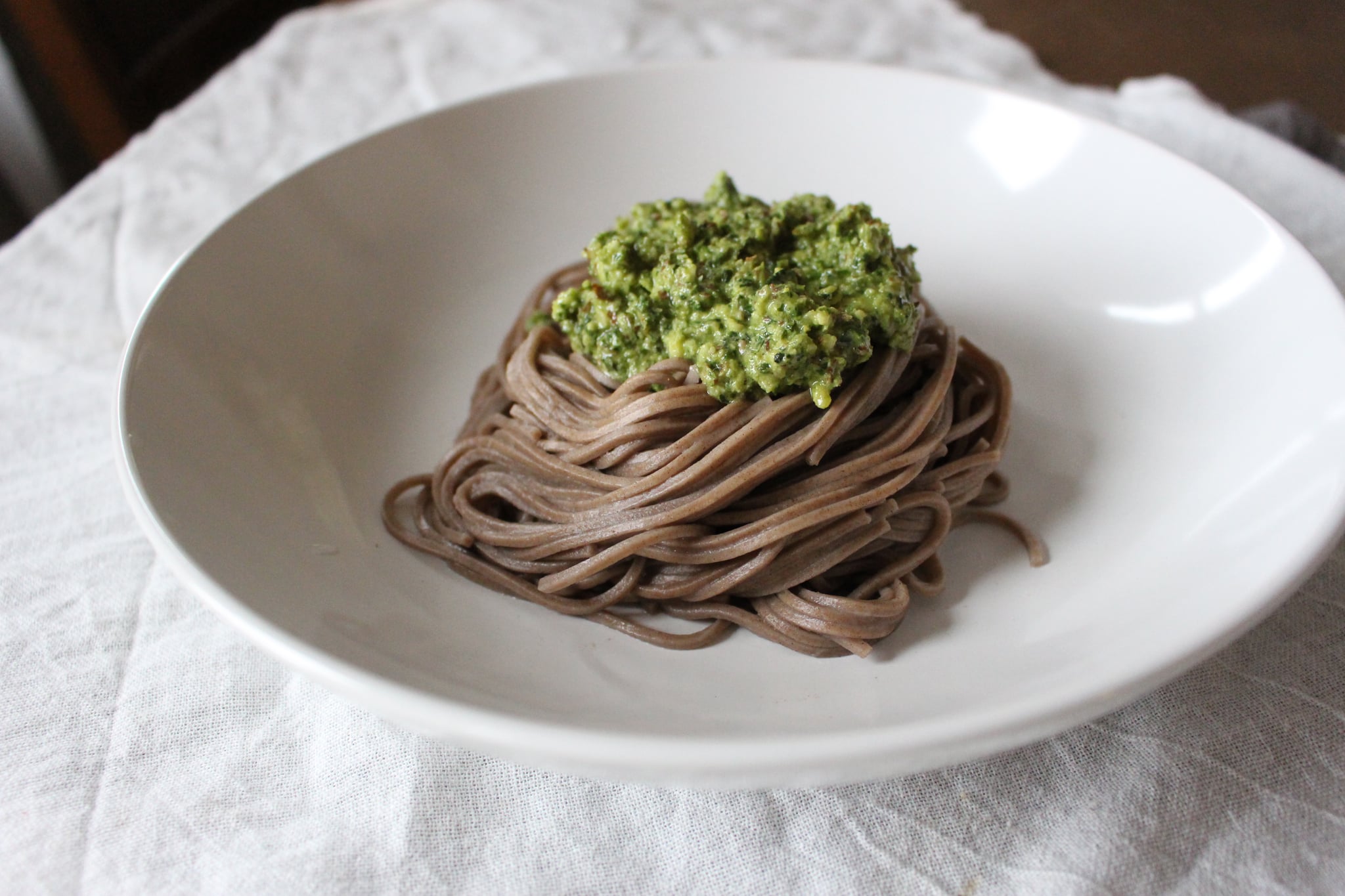 But the absolute best part of this recipe? It takes less than 30 minutes to put together.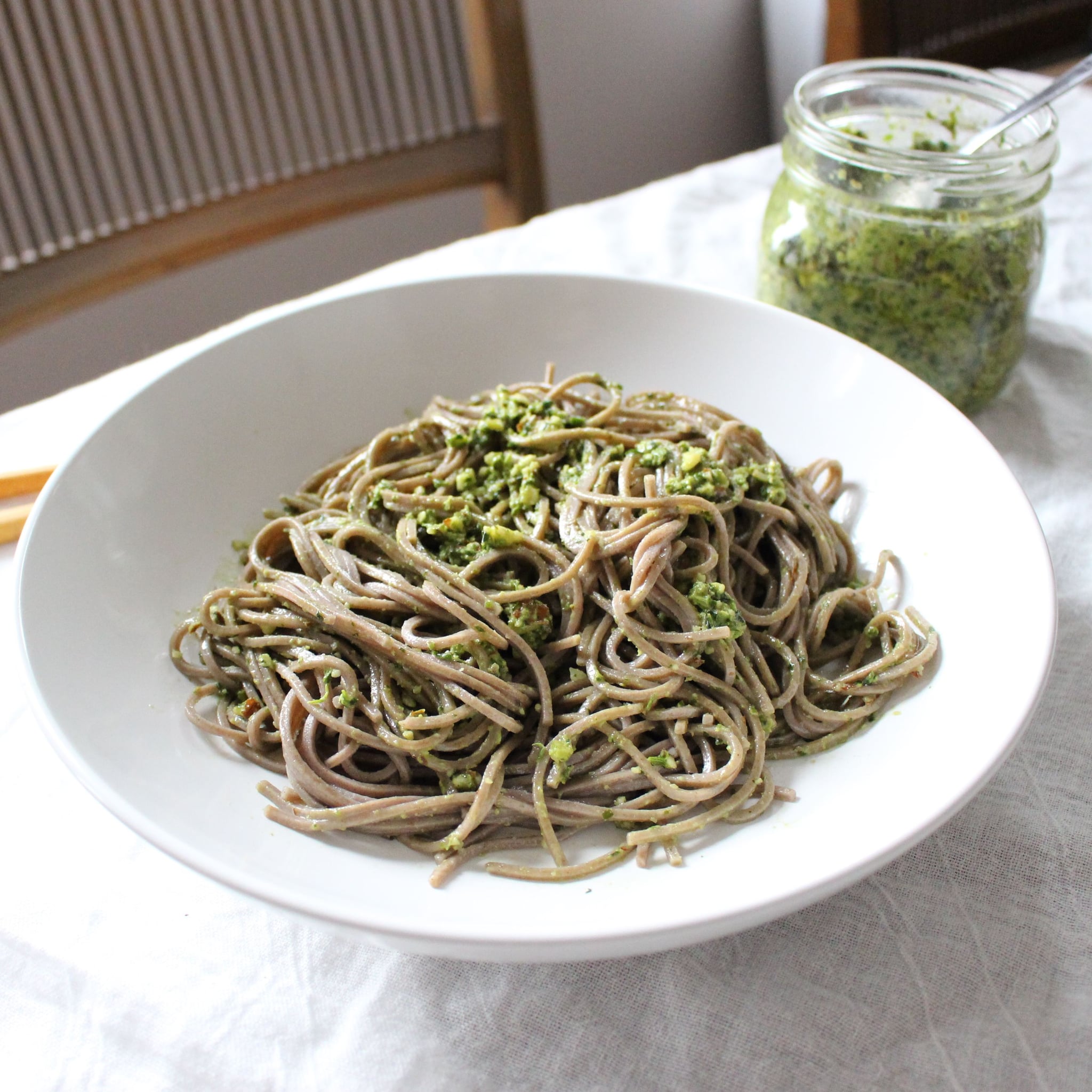 Asian Pesto With Soba Noodles
Original Recipe
Notes
You can eat this dish hot or cold.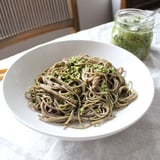 Ingredients
Salt, to taste
4 cups fresh basil, roughly chopped
1 cup scallions, chopped
1 cup almonds
1 tablespoon ginger, minced
1 garlic clove, minced
2 tablespoons soy sauce
2 tablespoons rice vinegar
2 tablespoons sesame oil
1/2 cup olive oil
12 ounces soba noodles
Directions
Add 6-8 cups of water to a large pot, season with salt, and bring to a boil.
Meanwhile, add basil, scallions, almonds, ginger, and garlic to a food processor. (You might have to do it in batches if your food processor is too small to fit all the ingredients.) Pulse until the ingredients are finely chopped. Add the soy sauce, rice vinegar, sesame oil, and olive oil to the food processor; pulse until a thick paste forms. Season with salt.
When the water in the pasta pot has reached a rolling boil, add the soba noodles, reduce heat, and let simmer for 6-7 minutes, stirring occasionally.
Drain in a colander and serve warm with the pesto. Alternatively, you can rinse the noodles in cold water and serve cold with the pesto.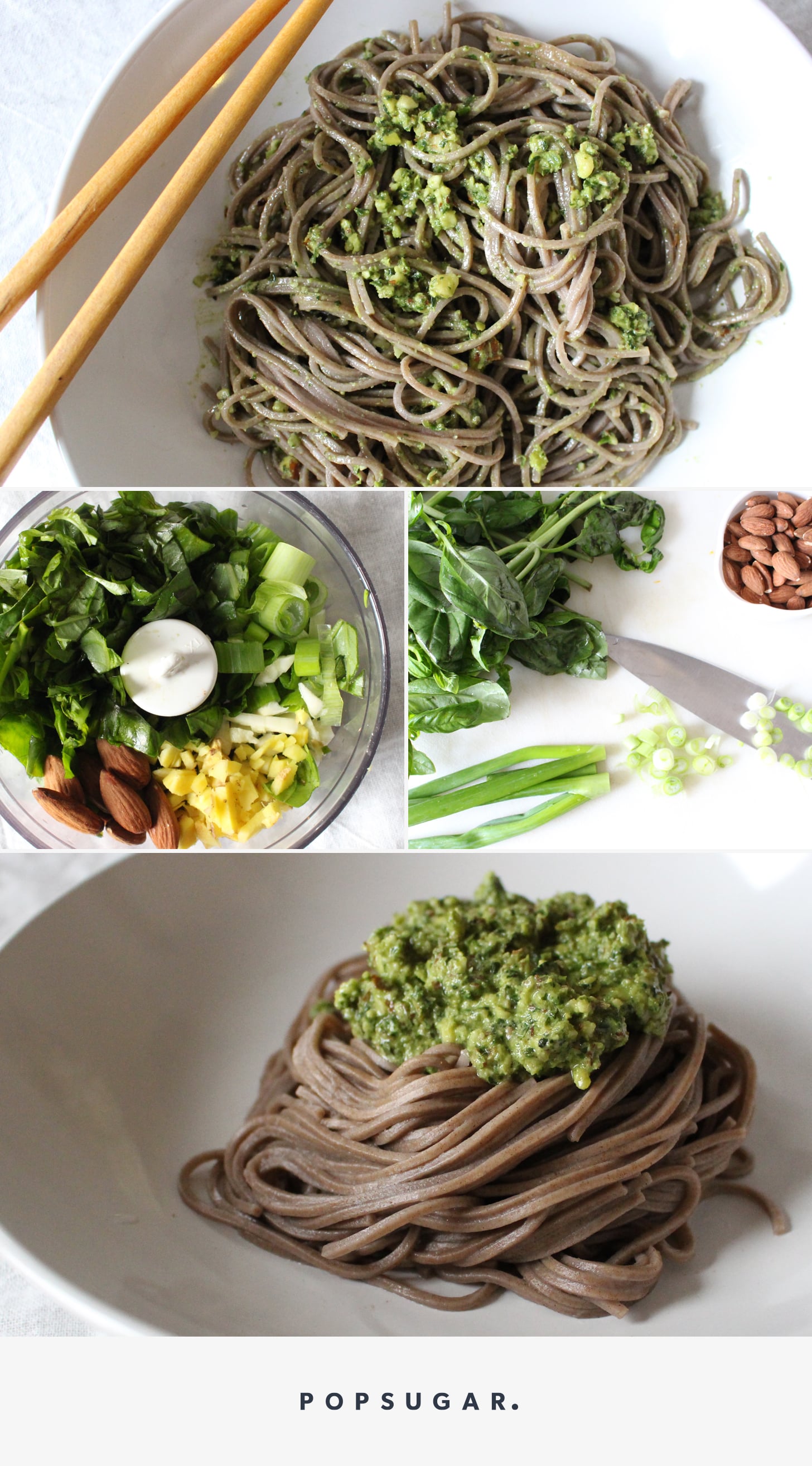 Information
Category

Pasta, Main Dishes

Cuisine

Other Asian

Yield

16 ounces of Asian pesto, 6 servings

Total Time

29 minutes, 59 seconds
Image Source: POPSUGAR Photography / Alicia Lu