Blistered Green Beans With Mushrooms and Caramelized Onions
A Showstopping, Supersavory Take on Green Bean Casserole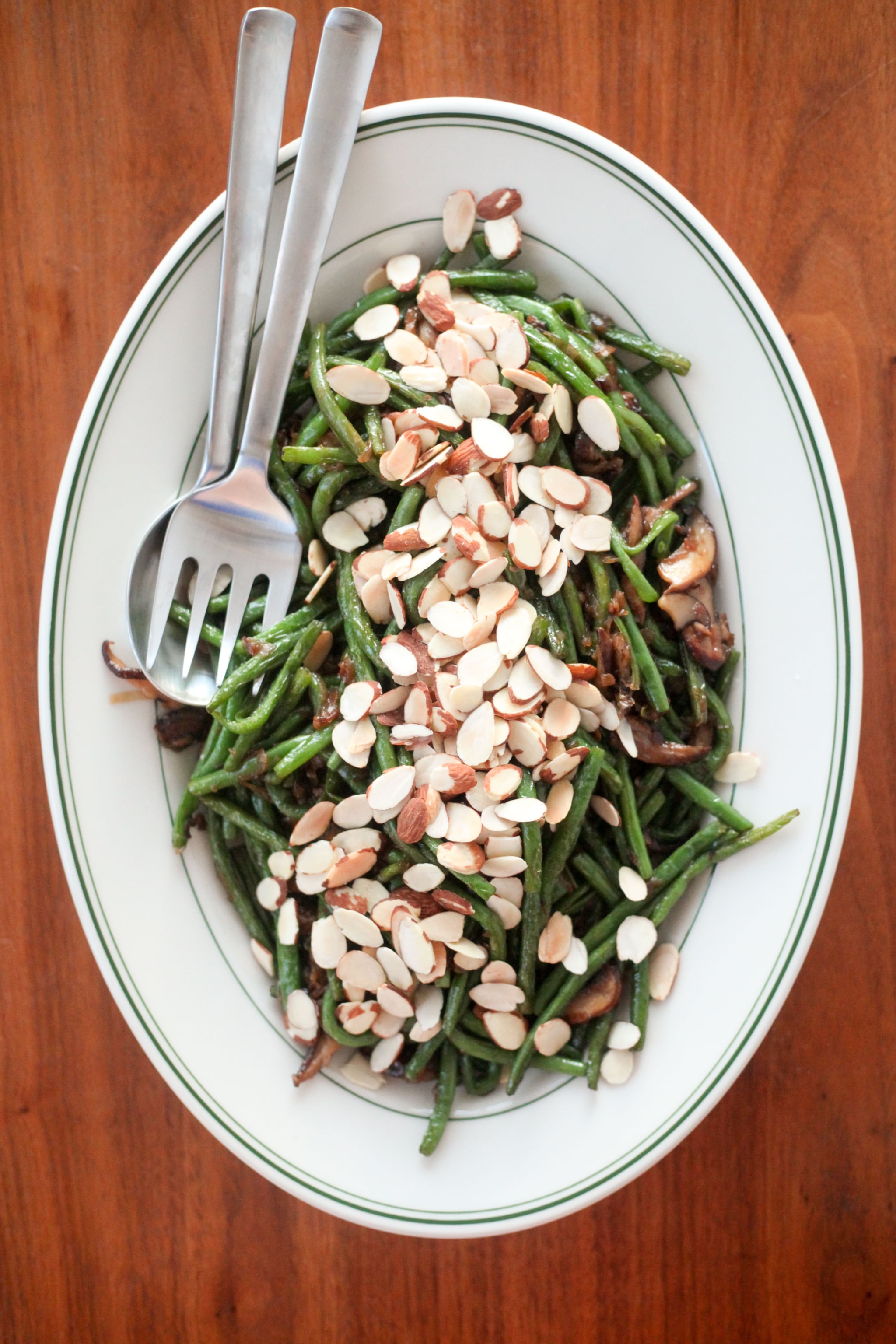 When it comes to Thanksgiving, I'm a bit of a traditionalist. Sure, I try out a handful of new recipes each year, but for the most part, I tend to stick with the classic, comforting flavors most Americans associate with this holiday. Take for example green bean casserole; while I've never quite come around to the original recipe that's made with cream of mushroom soup and packaged fried onions, there's certainly something to be learned from that combination of green beans with umami-rich mushrooms and onions.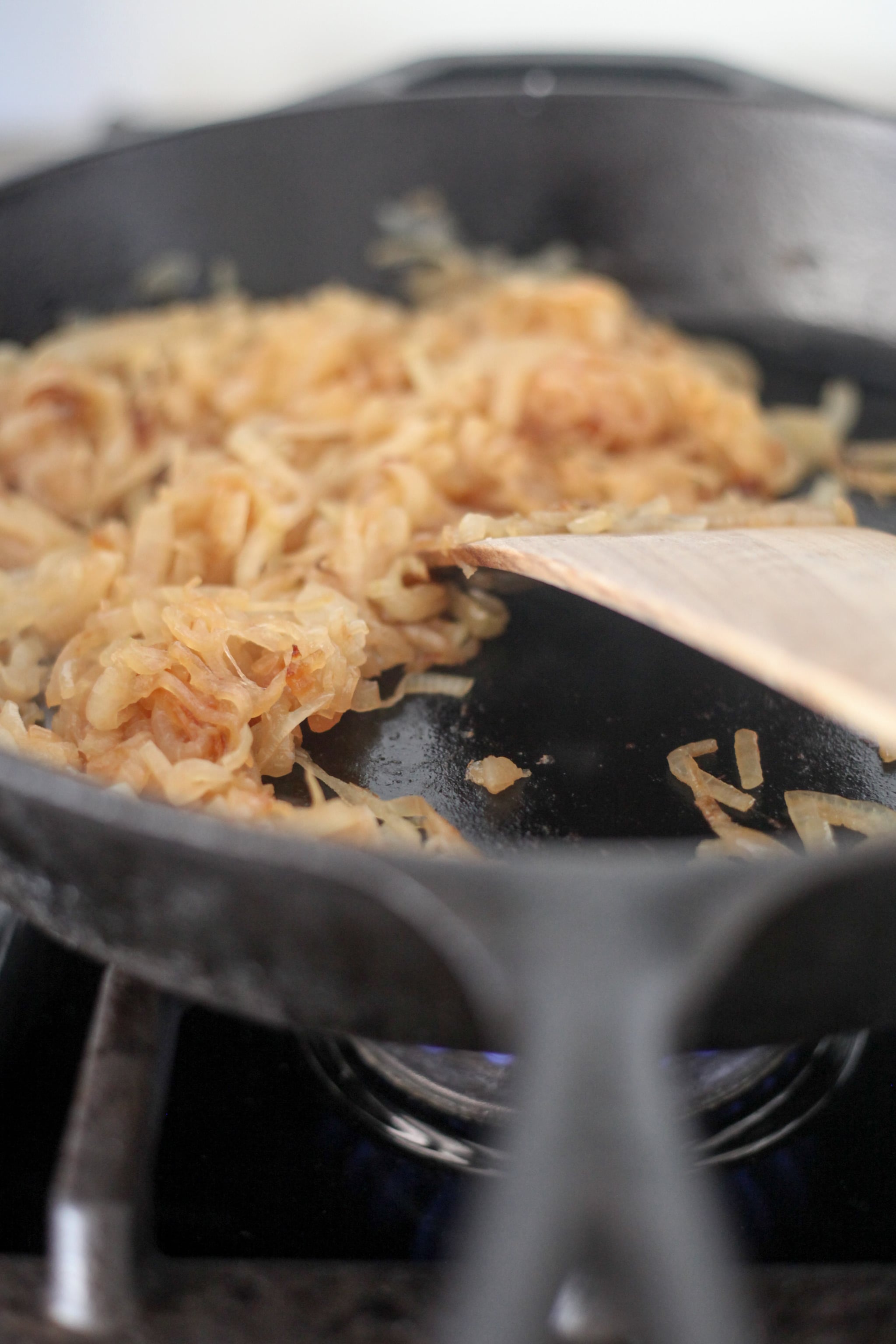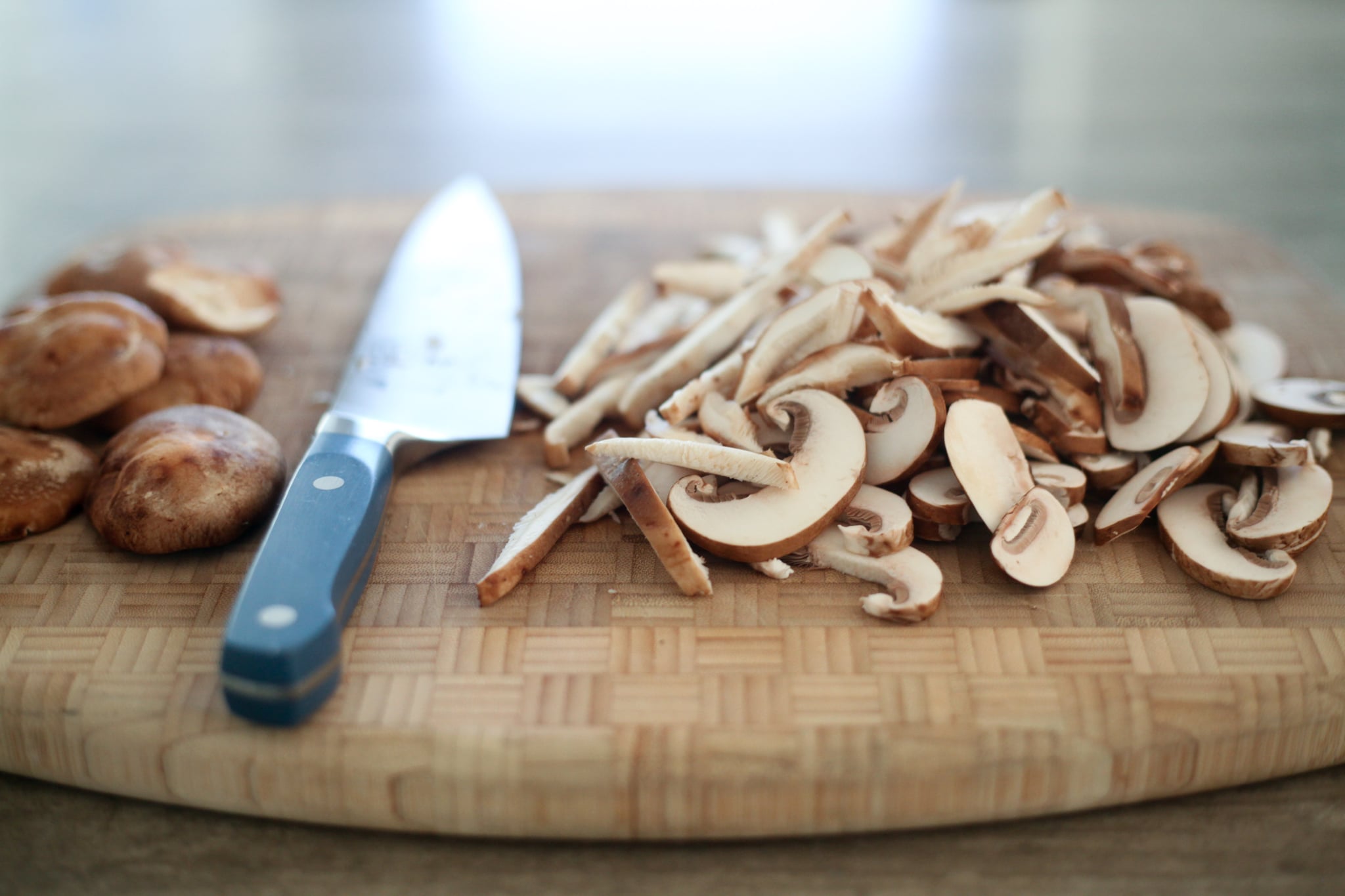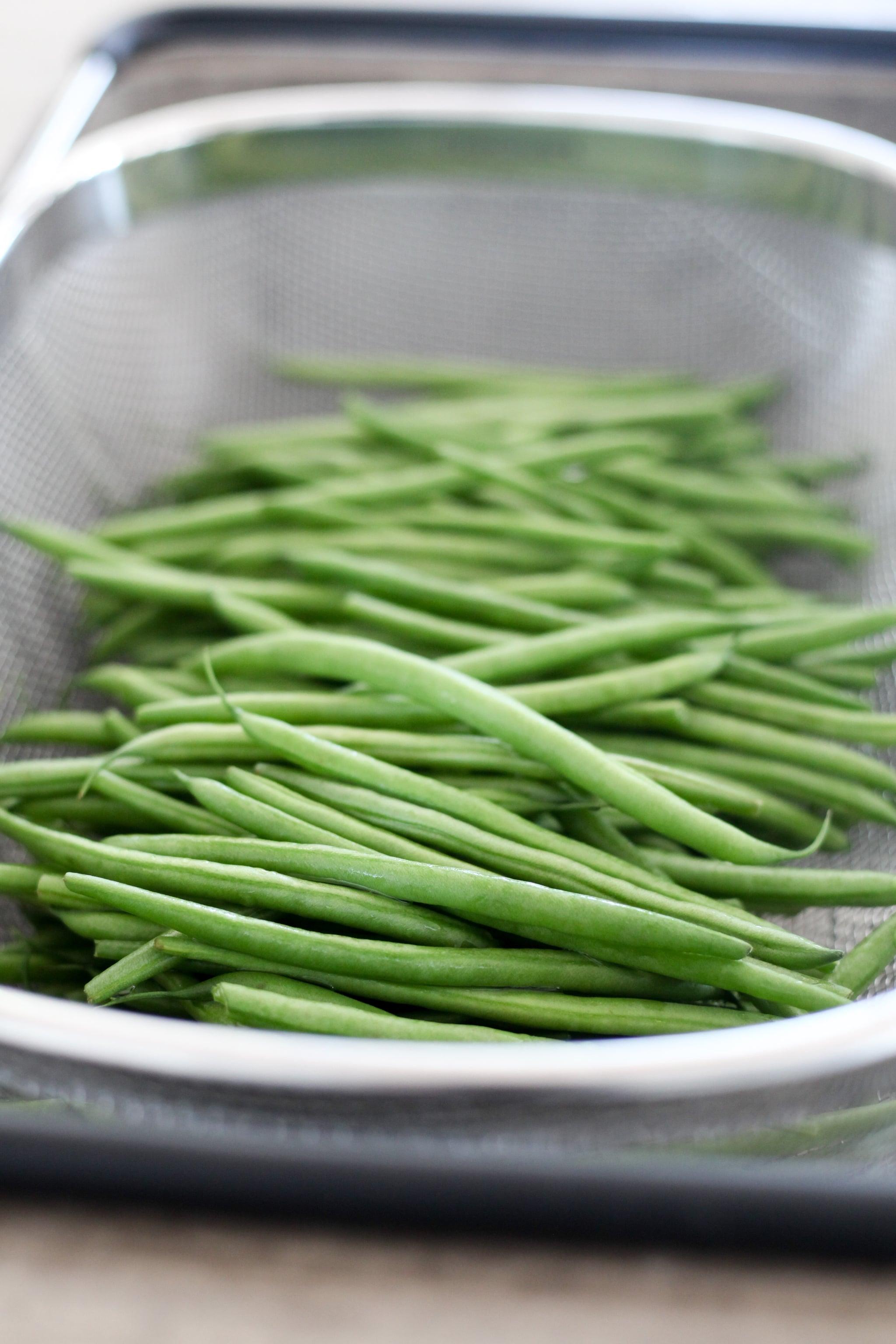 Here, I take these classic flavors and update them by using an unexpected technique. Instead of blanching or gently sautéeing the green beans, I took inspiration from a favorite Chinese dish, Szechuan-style green beans, cooking the vegetable until slumped and blistered in spots for an extra hit of flavor and a chewy, rich texture. Paired with caramelized onions, sautéed mushrooms, a splash of sherry vinegar, and a topper of toasted almonds (for crunchy contrast), it's a dish that feels at once super familiar and brand new.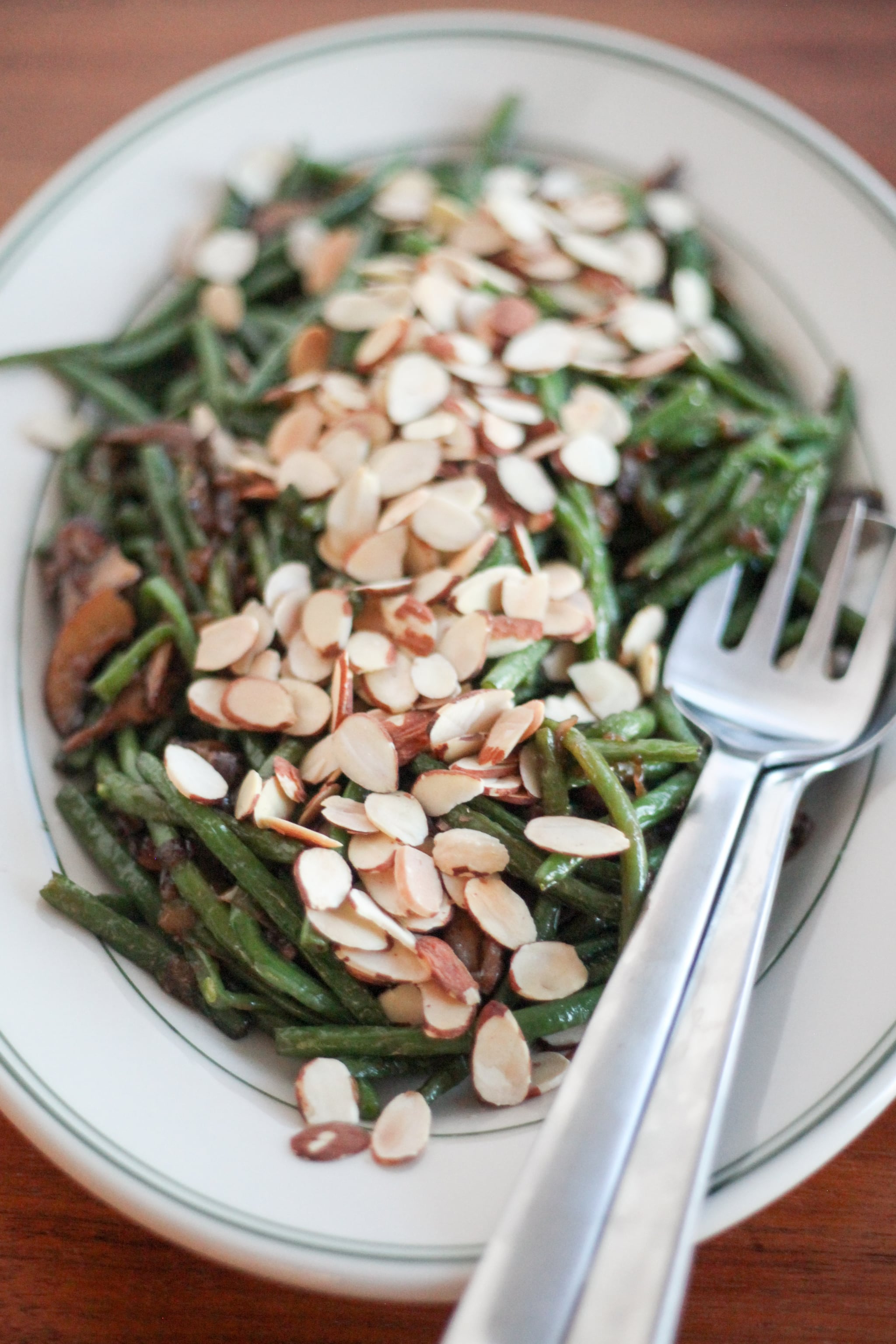 Blistered Green Beans With Mushrooms and Caramelized Onions
Original Recipe
Notes
Any mushrooms of your choosing would work here; I used a combination of shiitake and crimini (about 1:1).
This recipe can be halved (the cook time for both the onions and mushrooms and the green beans will be shorter), but should not be doubled, as the green beans will not blister properly even in a very large skillet.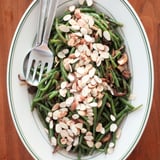 Ingredients
1/4 cup plus 2 tablespoons high-smoke-point oil, such as refined coconut or peanut, divided
3 medium onions (about 1 1/2 pounds), thinly sliced
Kosher salt
1/2 pound mushrooms, thinly sliced
1 1/2 teaspoons sherry vinegar
2 pounds green beans, trimmed
1/2 cup sliced almonds, toasted
Directions
Add 1 tablespoon oil to a large skillet; heat until shimmering over medium-high heat. Add the onion and 1/2 teaspoon of salt. Cook, stirring occasionally, until the onions are golden brown and slumped — nearly but not quite caramelized — about 20 to 25 minutes. If the onions begin to brown too much in spots, add a few tablespoons of water to the pan and use a wooden spoon to scrape up any brown bits (you may need to do this multiple times). Add 1 tablespoon oil, the mushrooms, and 1/2 teaspoon salt, and cook, stirring occasionally, until the mushrooms are golden brown, 20 to 25 minutes. Turn off the heat and season with 1/2 teaspoon sherry vinegar, using a wooden spoon to deglaze the pan. Season to taste with additional vinegar and salt, if needed.
When the onions and mushrooms are almost done cooking, bring a large pot of salted water to a boil.
Add the green beans to the boiling water and cook for 2 to 3 minutes, or until bright green. Drain well and spread out on a clean kitchen towel to dry.
Once the green beans are dry, heat the remaining 1/4 cup oil in a large skillet until shimmering but not yet smoking. Add the green beans and cook, turning occasionally, until slumped and blistered in spots, 10 to 12 minutes. Season with 1 teaspoon sherry vinegar and salt to taste. Turn off the heat and add the onions and mushrooms, stirring to distribute evenly. Taste and adjust with additional sherry vinegar or salt, if needed.
Transfer to a serving dish and garnish with the sliced almonds.
Information
Category

Side Dishes

Cuisine

North American

Yield

6-8 servings
Image Source: POPSUGAR Photography / Nicole Perry