Who Invented Green Bean Casserole?
How Green Bean Casserole Became a Thanksgiving Icon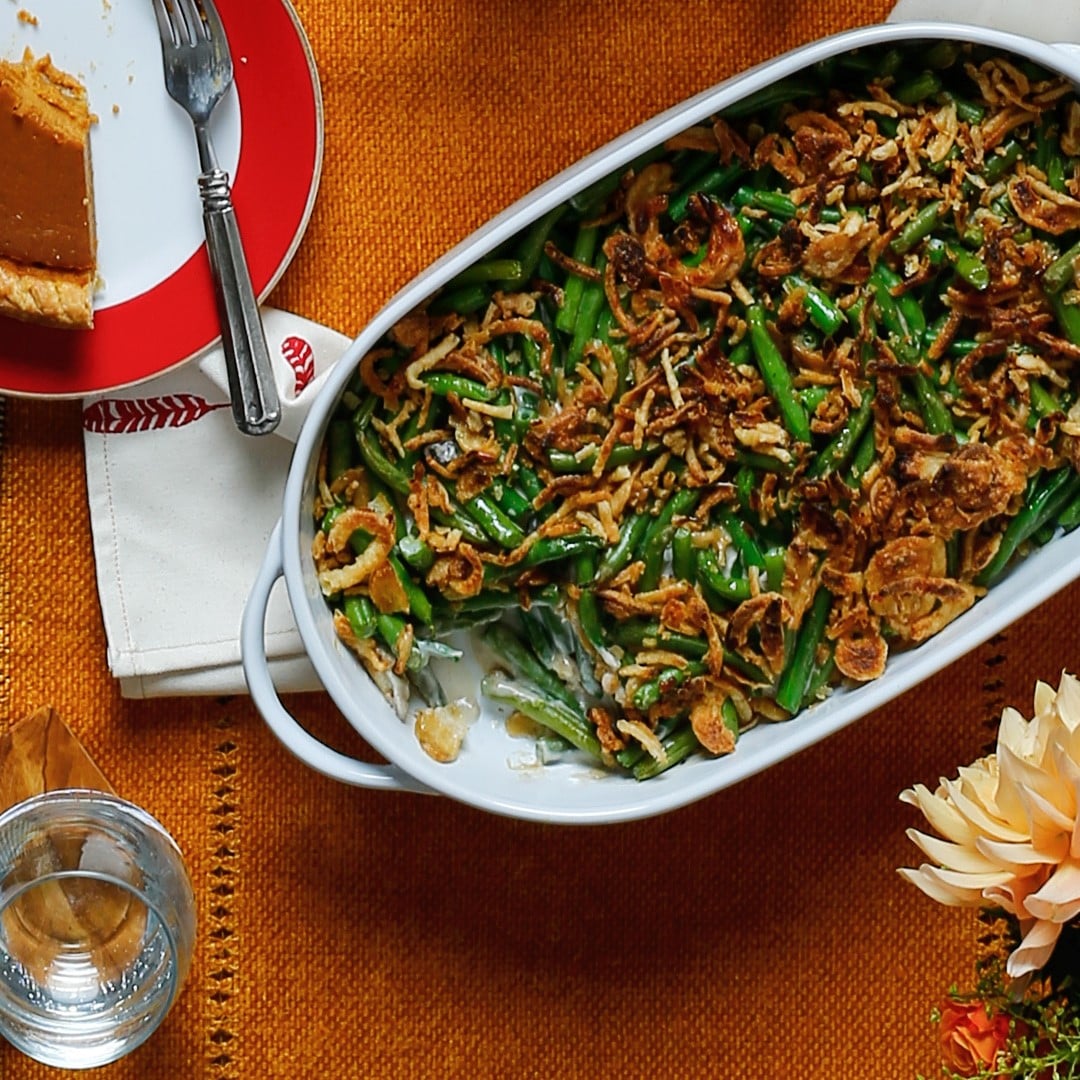 For many families, Thanksgiving just isn't Thanksgiving without classic green bean casserole on the table. A simple, six-ingredient recipe — green beans, cream of mushroom soup, milk, soy sauce, pepper, and french onions — this retro recipe is made by about 20 million families a year (really!) and accounts for about 25 to 30 percent of Campbell's Condensed Cream of Mushroom Soup sales.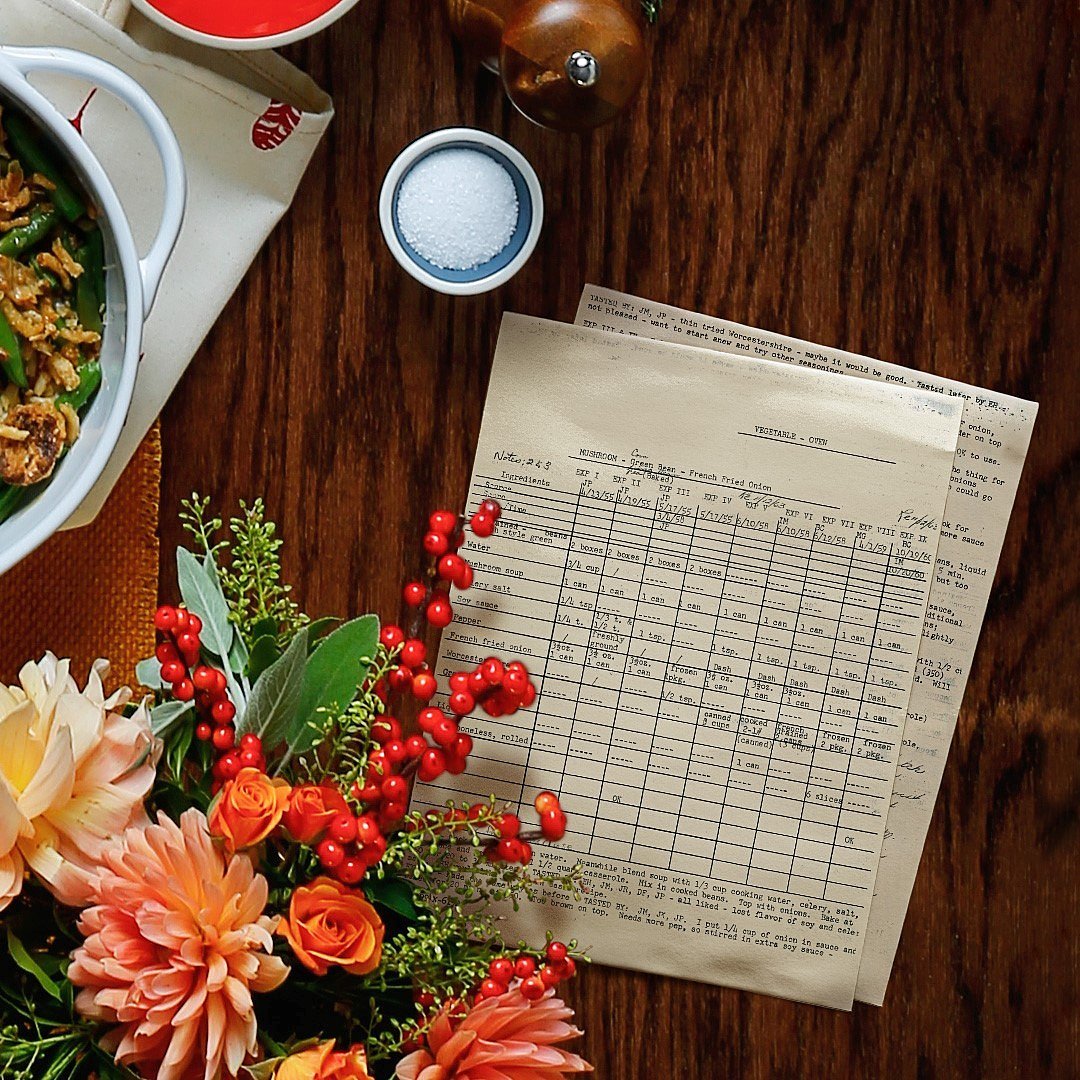 Dreamt up in 1955 by Dorcas Reilly and her team of home economists at Campbell's, it originally was tested with a variety of ingredients including ham, celery salt, and Worcestershire, before the Campbell's team settled on the simplified recipe. Pictured above and below are images of the original test notes.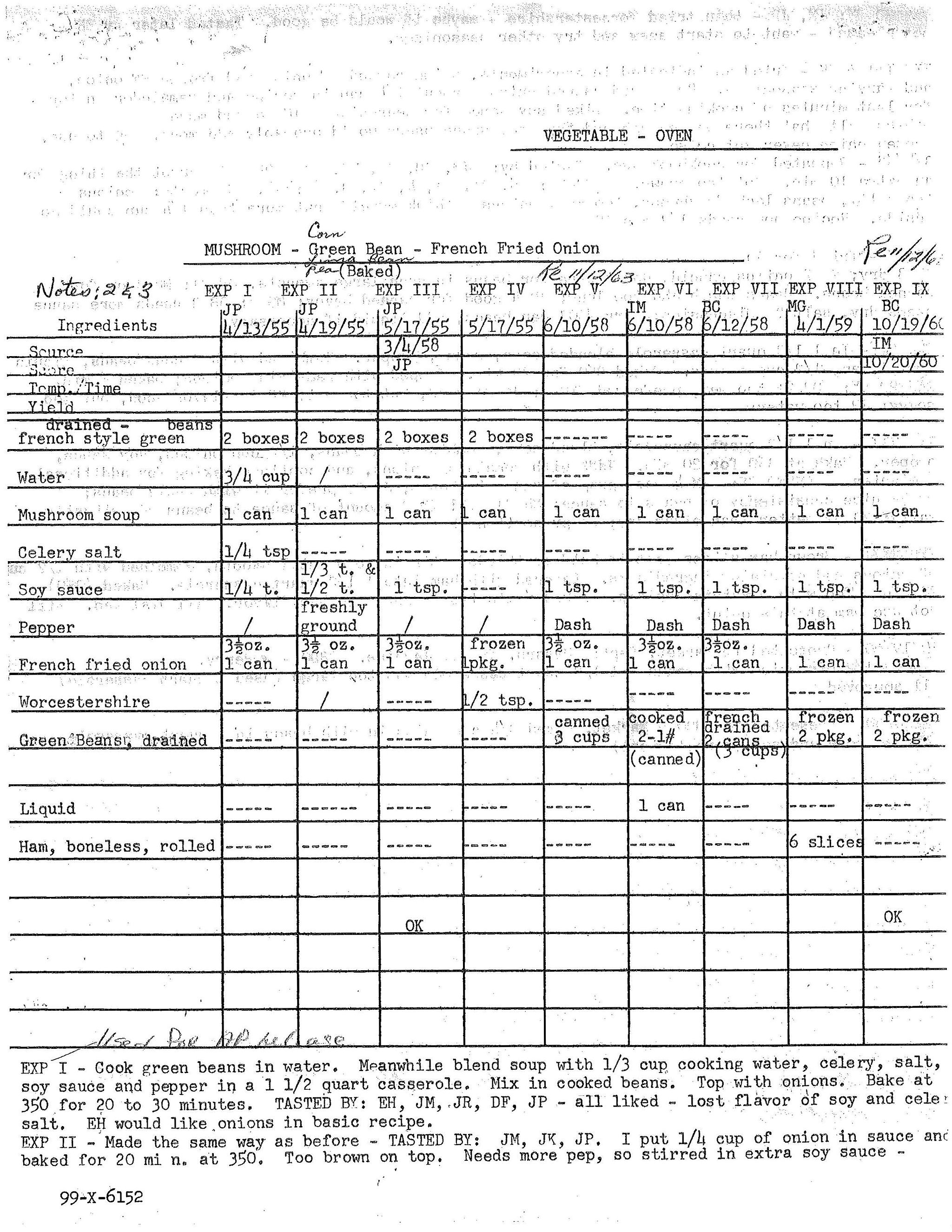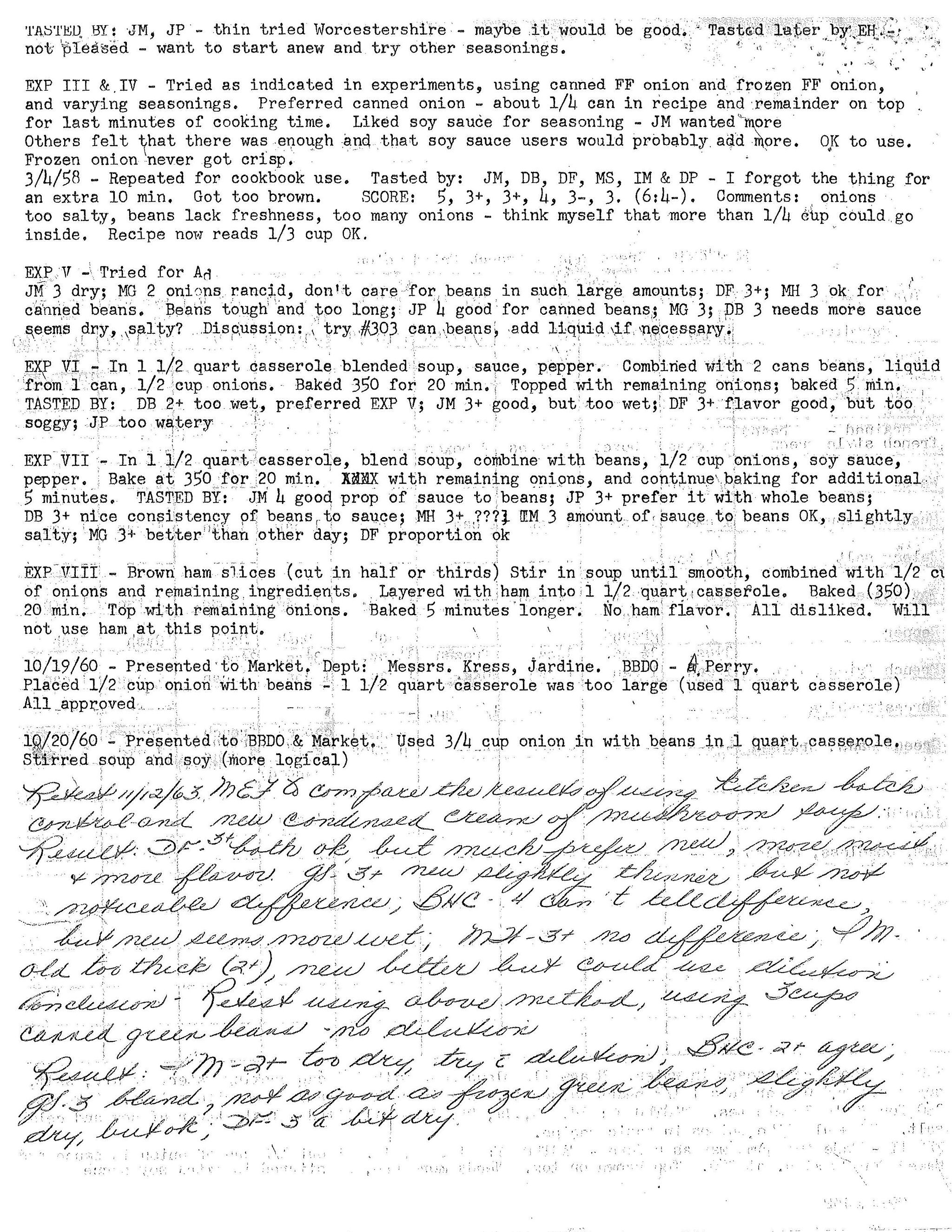 Like many retro recipes, it has since been modernized — we're particularly partial to a pared-down combination of blanched green beans and caramelized onions — but it also holds nostalgic charm in its original iteration.