Chocolate Cake With Chocolate Buttercream Recipe
A Chocolate Cake Guaranteed to Garner "I Love Yous"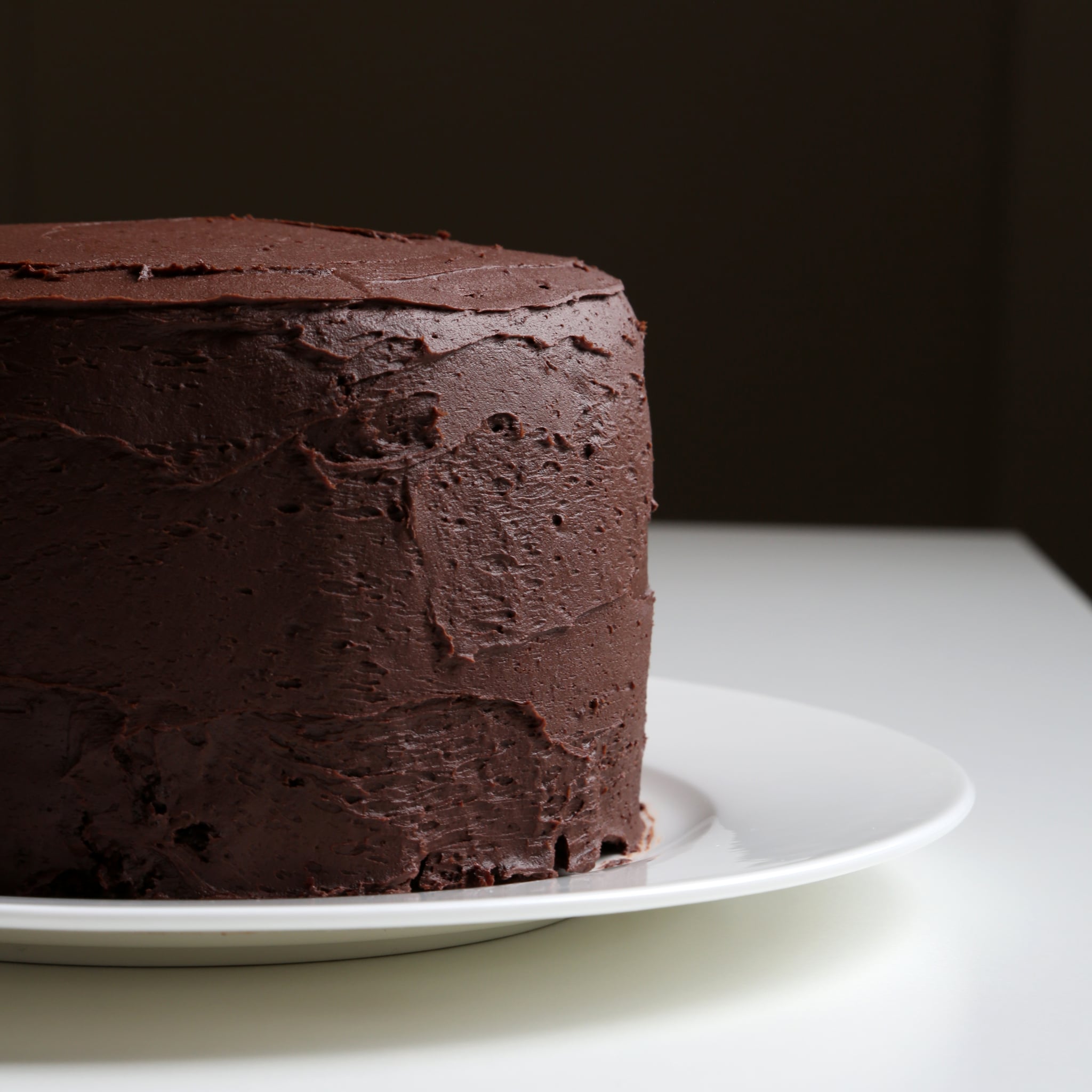 I'm not going to sugarcoat this . . . well, at least not figuratively: baking and icing a layered cake is a project. That's why most will rely on store-bought cakes, because in truth, cakes require some heavy (icing) lifting. But there are several advantages of making your own cake — namely you get to lick the remnants of the batter bowl, arguably the best part. You challenge your abilities and skills as a home baker. And if you're sharing (let's hope so!), people will marvel at this cake like they have never seen chocolate before. Don't be surprised if you hear a few unexpected "I love yous" and "Will you marry mes" when tasters try their first bite.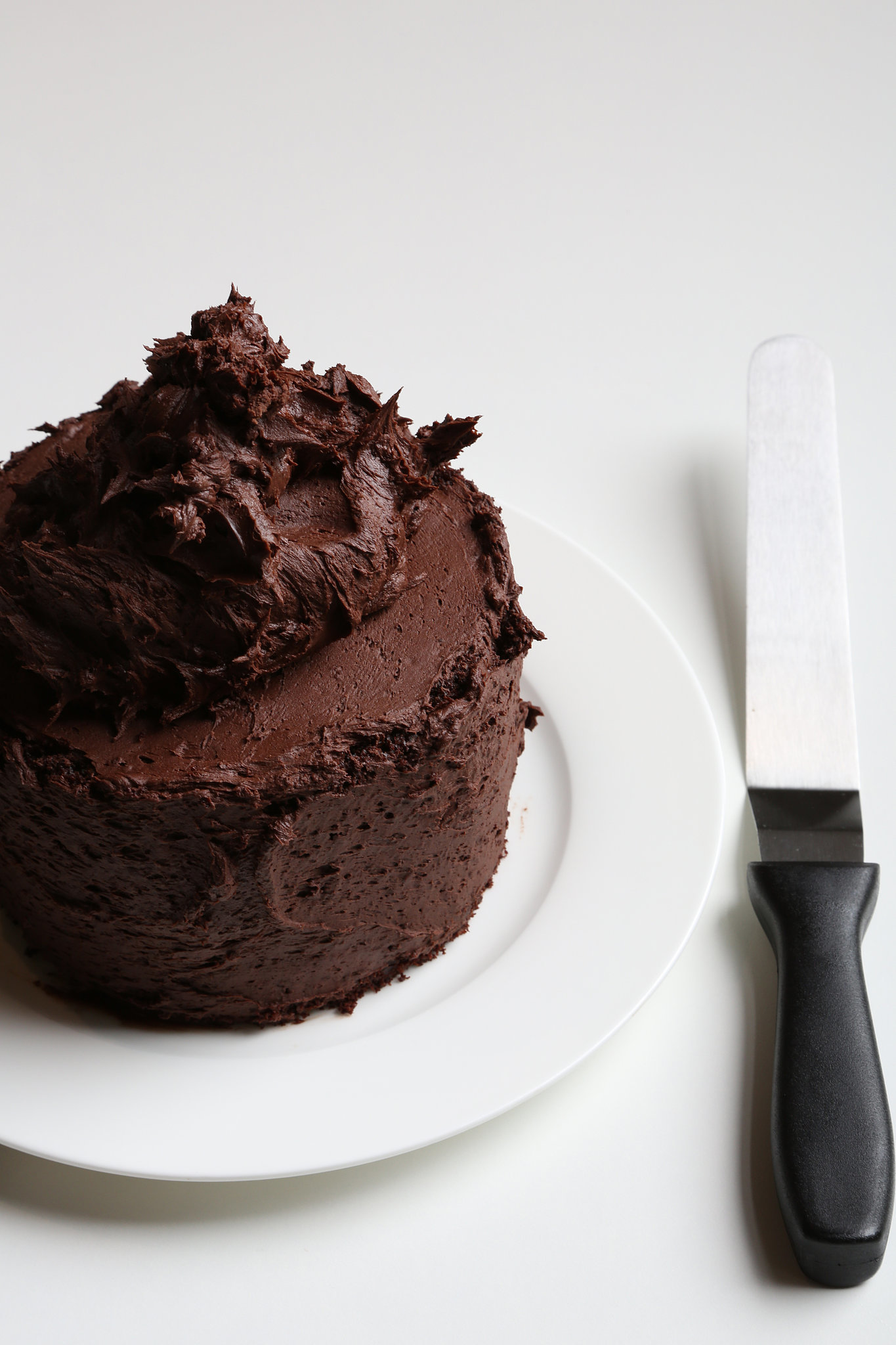 I owe this recipe to my dear, dear friend who happens to be a professional baker and has worked in some of the most prestigious kitchens in the world. This particular chocolate cake, developed to be a wedding cake, took her over 35 batches to perfect. Calling for two chocolates (both cocoa powder and melted chocolate), the cake is so moist, it's almost fudge-like. The frosting is a sturdy cake companion. Due to the addition of cocoa powder, it's not too tooth-achingly sweet but also not too bitter and dark.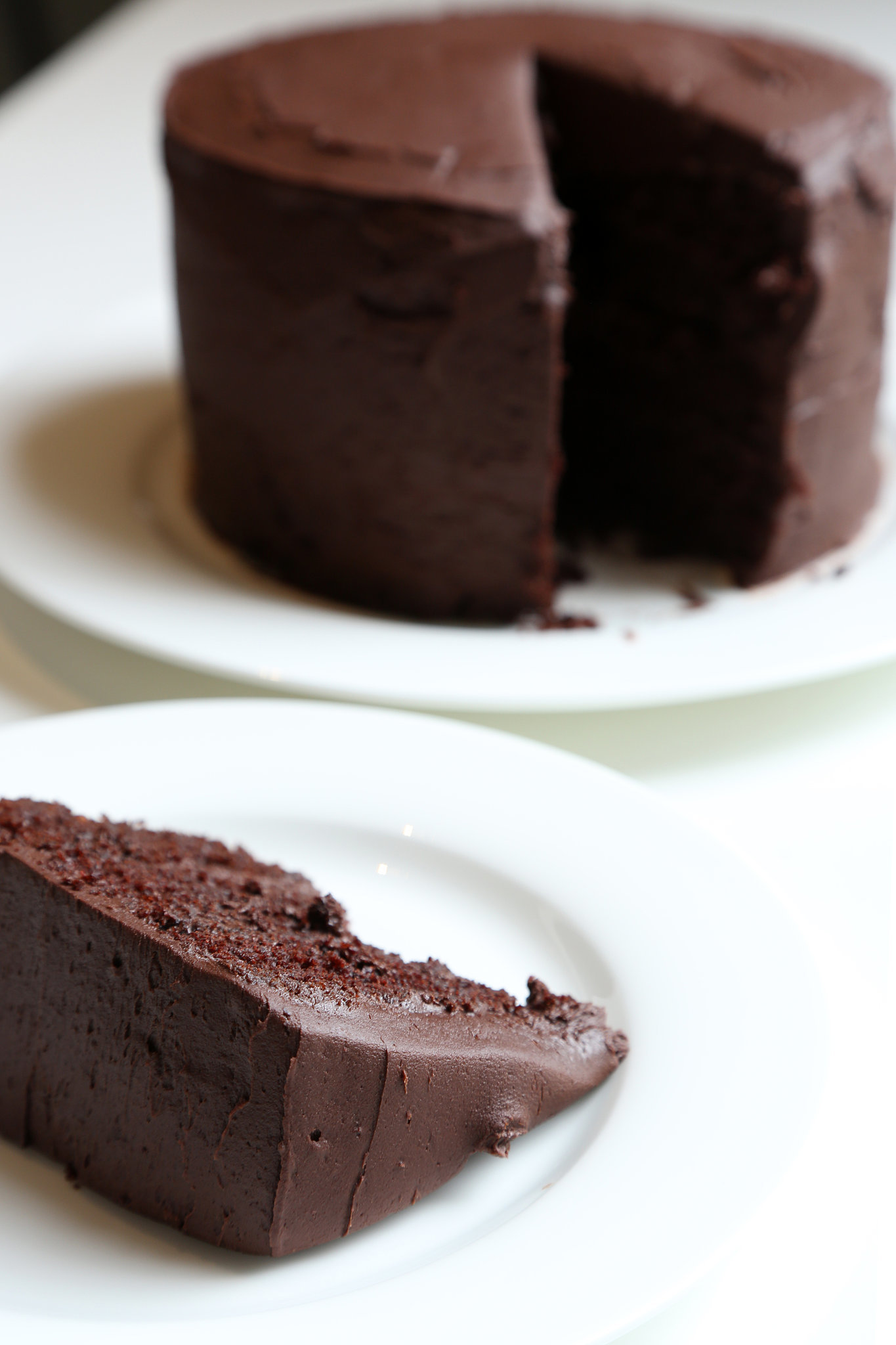 It's time to step up the classics and give yourself and lucky cake-eaters something really good to talk about.
Chocolate Cake With Chocolate Buttercream
From Sarah Cooper
Notes
Though this recipe calls for a stand mixer, a hand mixer with whisk attachments will work too.
If your chocolate icing turns out on the lighter side, simply sift more cocoa powder and beat it into the frosting, one tablespoon at a time, until a deep chocolate color forms.
Read these cake-frosting techniques before attempting to ice the cake.
A crumb coat is a thin layer of frosting applied to the cake before a final layer is applied. This helps trap crumbs and prevents them from appearing on the finished cake.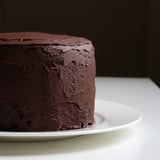 Ingredients
Chocolate cake
2 cups all-purpose flour
3/4 cup natural unsweetened cocoa powder, plus more for dusting pans
1 1/2 teaspoons baking soda
3/4 teaspoon baking powder
3/4 teaspoon salt
1 1/3 sticks (12 tablespoons) unsalted butter, softened, plus more for greasing pans
2 cups plus 2 tablespoons sugar
3 eggs
2 teaspoons vanilla extract
1/2 cup unsweetened baking chocolate, melted
1 1/2 cups milk
Chocolate buttercream
1 1/2 cups (3 sticks) salted butter, softened
1 tablespoon vanilla extract
1 1/2 pounds (24 ounces) package powdered sugar, sifted
6 ounces cocoa powder, sifted
8 tablespoons milk or heavy whipping cream, plus more if needed
Directions
To bake cake: Preheat oven to 325°F. Prepare 3 8-inch cake pans by greasing with butter, adding parchment paper circles to the bottom. Butter the papers and dust with cocoa, tapping out any excess.
In a medium-size bowl, sift together flour, cocoa powder, baking soda, baking powder, and salt. Set aside.
Heat milk and vanilla over medium-low heat, until small bubbles begin to form. Remove from heat, and whisk in melted chocolate until combined. Set aside.
In the bowl of a stand mixer fitted with the paddle attachment, beat butter and sugar on medium, until just combined. Beat in eggs, 1 at a time, scraping down as needed. Turn mixer on low, and alternatively add flour mixture in 3 parts and milk mixture in 2 parts, until just incorporated.
Divide batter between prepared pans. Bake until a toothpick inserted in the center of the cake comes out clean, about 35 minutes. Cool in pans for a few minutes, then run a knife around the edges of the pans and turn out cakes onto a wire rack to cool completely.
To make icing: In the bowl of a stand mixer fitted with the whisk attachment, beat butter at medium speed until whipped and fluffy, about 1 to 2 minutes. Beat in vanilla. Turn mixer to low, and alternate between mixing in powdered sugar and cocoa powder (in 1-cup increments) and milk (in 1-tablespoon increments). Add more or less milk, depending on how dry the icing is. Beat until ingredients are incorporated and icing reaches desired consistency. It should be creamy, whipped, and easily malleable while still holding peaks. Transfer 2 heaping cups of frosting to a separate bowl for the crumb coat.
To assemble: Use a serrated knife to trip the tops of the cake layers to make level. Dab a bit of frosting onto the center of a cake turntable or large, flat platter. Place on 1 layer of cake on top of frosting and press slightly down to secure it. Using an offset spatula, place a third of the reserved crumb coat frosting in the center of the cake, and spread it over top until it starts to spill over the edges then spread over the sides of cake. Carefully place the second layer of cake on top of first, and repeat process with another 1/3 of the frosting. Add the third layer of cake on top, and spread the rest of the reserved frosting over the top and sides. Transfer cake to the fridge (for 30 minutes) or freezer (15 minutes) until set. Thoroughly wash and dry offset spatula.
Once crumb coat has completely set, remove cake from the fridge or freezer. Place remaining frosting in the center of the cake, and spread over the top until it spills over the edges, then spread it over the sides of the cake.
Information
Category

Desserts, Cake

Cuisine

North American

Yield

8-12 servings