How Are Flautas and Taquitos Different?
Burning Question: Are a Flauta and a Taquito the Same Thing?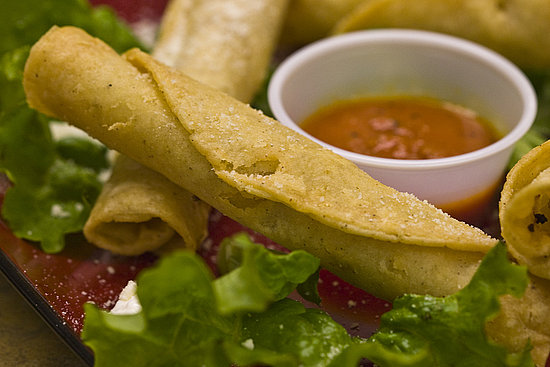 Following my latest Name That Dish! challenge, I was surprised to note that many people considered a flauta and a taquito to be the same thing. Being from Texas, I'd always thought they had subtle differences, but just to be certain, I conducted some further research.
Turns out my suspicions were correct. There are small, if distinct, differences between the two Mexican specialties. First, while taquitos are generally made with corn tortillas, flautas (Spanish for "flutes") are usually made from rolled-up wheat flour tortillas.
Second, in certain regions, taquitos are often the petite-sized, appetizer variety, while flautas are the lengthier form of the dish, made from burrito-sized tortillas and served as part of the main meal. However, in occasional situations and some places, the two terms are used interchangeably.
Got a burning question? Join the Burning Question group in the YumSugar Community! It's your place to post the most pressing questions about the culinary world.
Source: Flickr User the.dugger