Trader Joe's Instant Pot Curry
This Delicious Instant Pot Curry Recipe Is So Easy, You'll Want It Every Night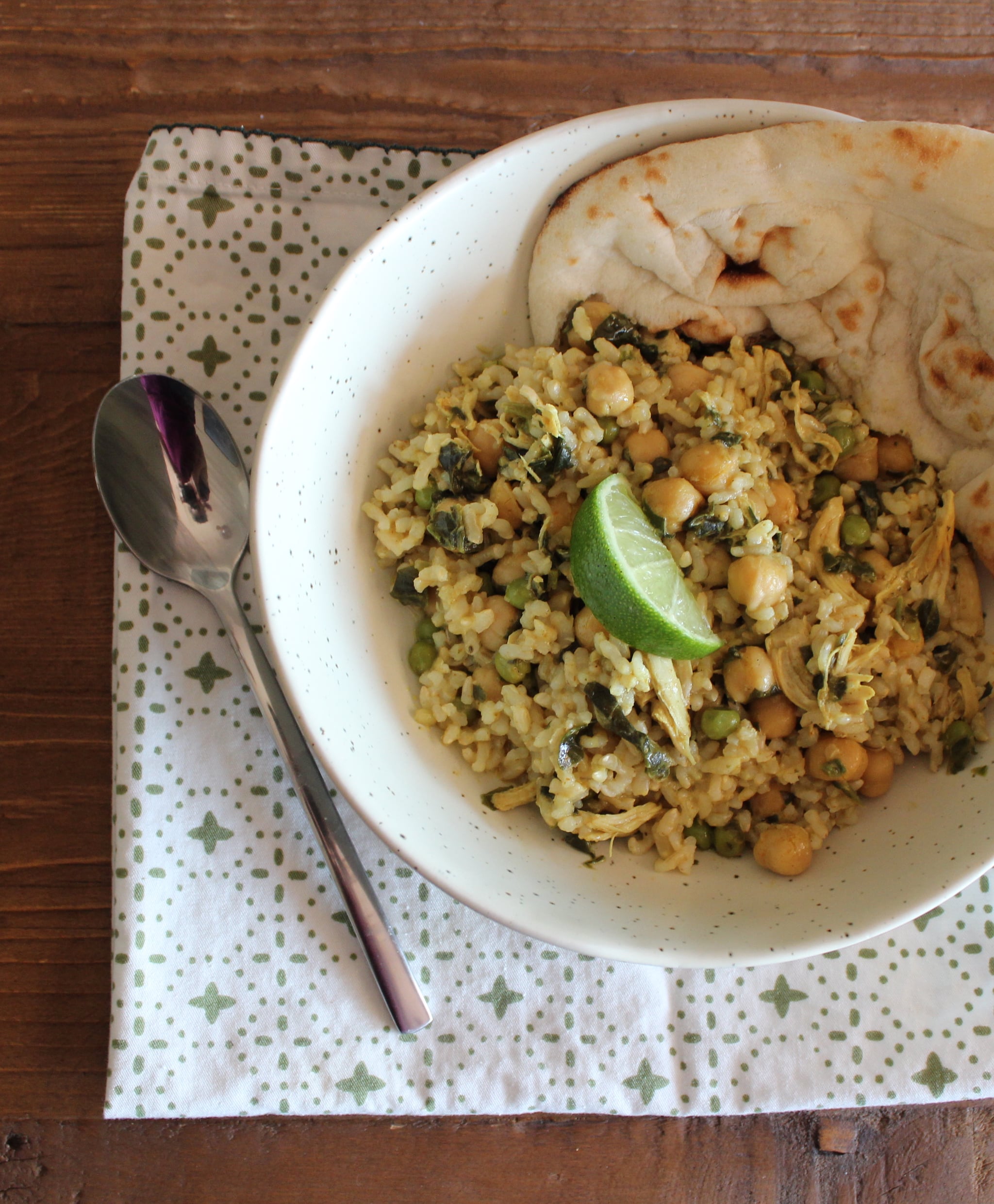 I love to cook, but as a working mom, whipping up fresh meals for weeknight dinners can be challenging. Enter my two secret weapons: the Instant Pot and Trader Joe's. If you aren't already in the know about the Instant Pot's versatility and crazy cooking speed, it's definitely worth checking out. You can throw in frozen meat and uncooked beans and tenderize an entire pot roast in no time. And because you can use it to sauté, pressure cook, slow cook, cook grains, and so much more, you only have one thing to wash afterward. Heaven!
I like to pair this ingenious invention with Trader Joe's pantry and freezer staples to create delicious meals that come together in about 30 minutes. I recently combined the two to make this coconut chicken curry and was surprised by how easy it was to make (no chopping necessary, and you can buy all of the ingredients at Trader Joe's)! If you're looking for a fast, healthy, and tasty dinner to pull together in a pinch, give this one a try.
— Additional reporting by Haley Lyndes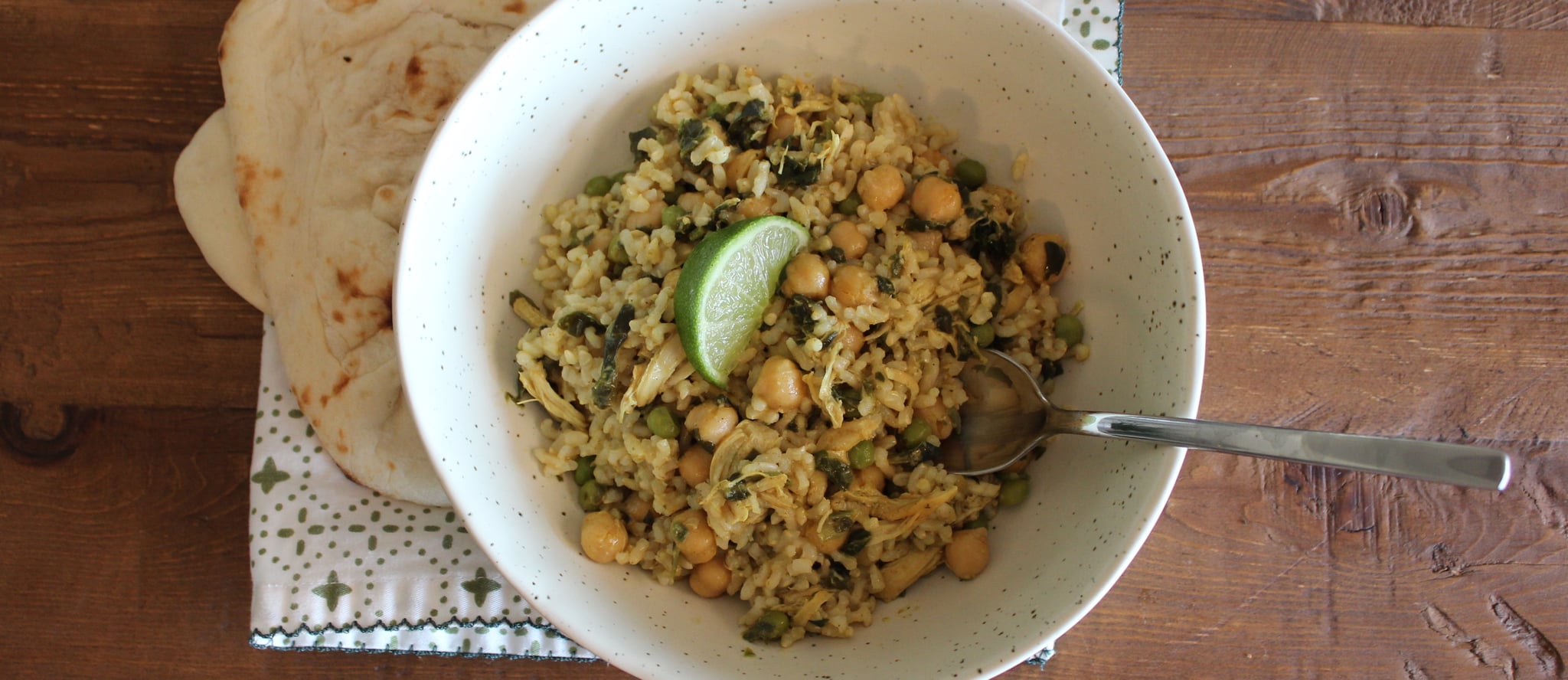 Instant Pot Coconut Chicken Curry
From Angela Elias, POPSUGAR Food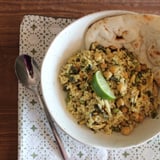 Ingredients
1 bottle Thai yellow curry sauce (I use Trader Joe's)
1 can coconut milk
1-2 pounds boneless, skinless chicken tenders
1 can garbanzo beans, rinsed and drained
1 cup frozen spinach
3/4 cup frozen peas
Salt, to taste
Frozen organic brown rice
Sriracha, to taste
Fresh lime for garnish, optional
Frozen Tandoori naan
Directions
Pour the yellow curry sauce and coconut milk into the Instant Pot.
Place the chicken into the Instant Pot and stir so that the chicken is covered by the liquid. Secure the lid on the pot. Close the pressure-release valve. Press the poultry button and adjust to 10 minutes, using the plus and minus buttons. The Instant Pot display will change to "On." Once the Instant Pot is pressurized, the float valve will go up. The display will count down from 10 to 0 and will automatically switch to "Keep Warm" mode when it's done cooking.
When the chicken is cooked, move the steam-release handle to "Venting" (just be sure to protect your hand with a kitchen towel or oven mitt). When the steam is released, the float valve will be in the down position.
Once all of the steam is released, open the lid, remove the chicken, place it on a cutting board, and shred it. Once the chicken is shredded, return it to the pot of curry.
Add garbanzo beans, spinach, peas, and salt to taste, and stir to combine.
Place the lid back on to keep the curry warm while you microwave your frozen rice. Serve the curry over rice, top it with sriracha and a squeeze of fresh lime, and heat up a side of Tandoori naan for extracarb-y goodness!
Information
Category

Main Dishes, Curries

Cuisine

Other Asian

Yield

4 servings

Total Time

34 minutes, 59 seconds