Key Lime Pie Bars Recipe
This Magnolia Bakery Recipe May Be Better Than the Cupcakes and Banana Pudding Combined
Key lime pie is my favorite type of pie, and bar cookies greatly appeal to my inner sort-of-lazy girl, so when I tried Magnolia Bakery's key lime pie bars, I knew I had to get the recipe. Thankfully, Magnolia generously agreed to share it with me (and you).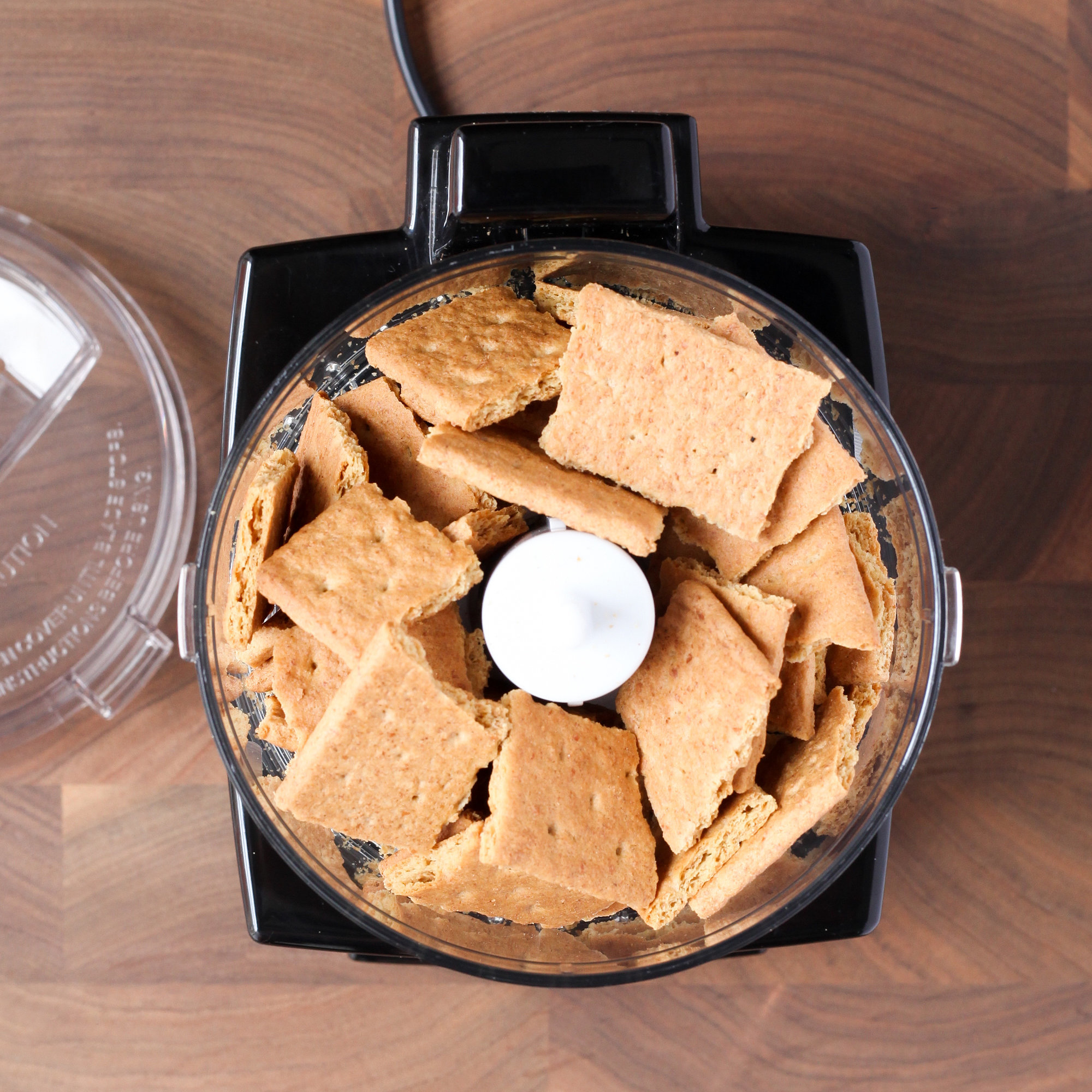 It's just the thing to bake the next time you need to make a sweet treat for a crowd, as it only requires a bit more work than a single key lime pie, but yields a whopping 64 bars. And, as it's a bar cookie, it's better suited to parties where your guests may not be seated as they dig into dessert.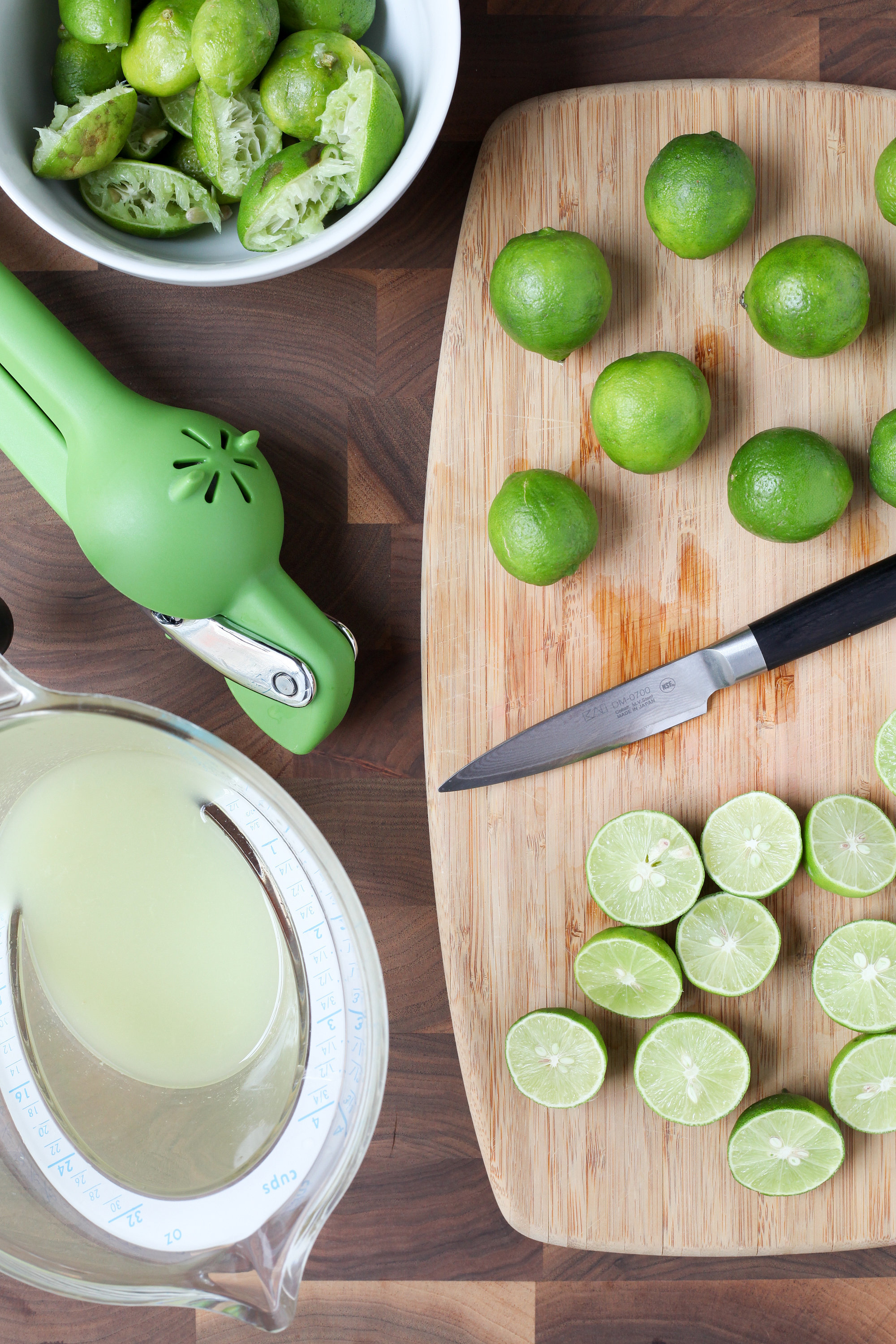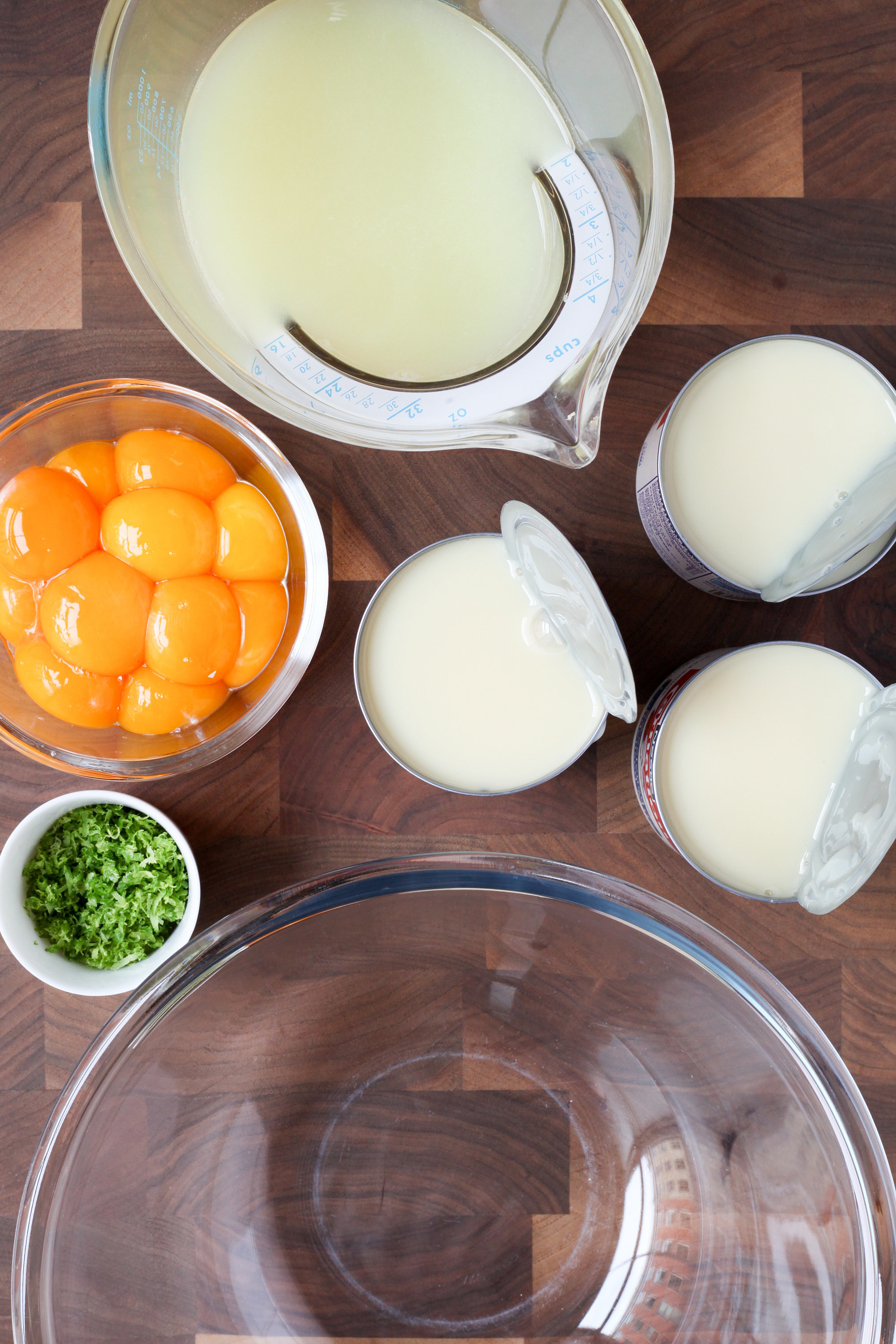 I broke slightly from Magnolia's recipe and piped a dollop of whipped cream in the center of each bar, rather than spreading it on with an offset spatula. I prefer this slightly more refined presentation, but if you want something a bit more casual or don't have a pastry bag and a large star tip, do as Magnolia does; either way, they'll be darling and delicious.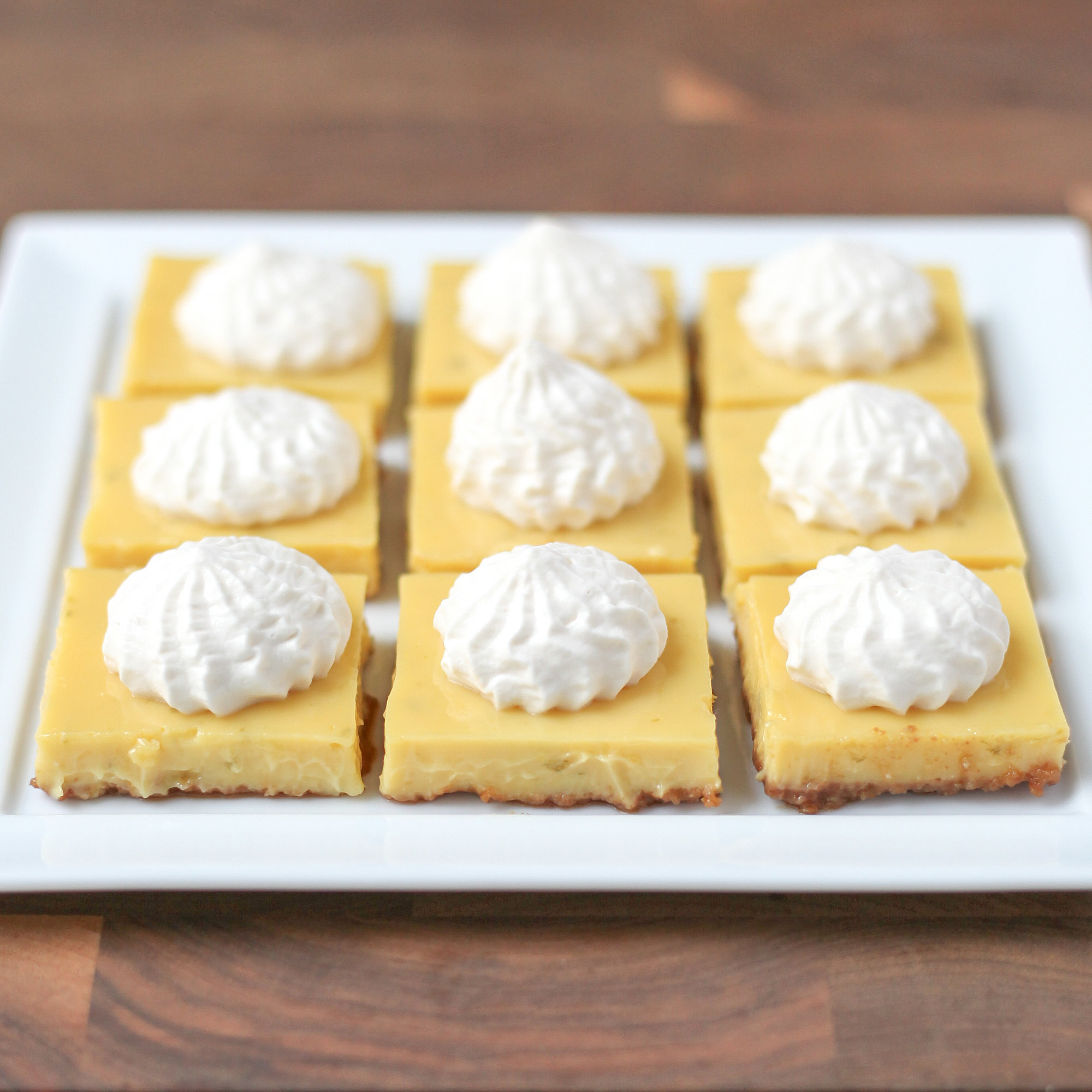 Notes
If you're not cooking for a big crowd, halve the recipe and bake in a quarter-sheet pan. The bake times may be slightly shorter, so check earlier on.
If you are looking for a way to use up your egg whites, try them in coconut macarons, an egg white frittata, or in baked egg clouds (minus the yolk center).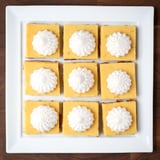 Ingredients
Graham cracker crust:
2 cups graham cracker crumbs (about 15 graham crackers)
1/2 cup brown sugar
1/4 cup melted unsalted butter
1/2 teaspoon kosher salt
Key lime filling:
42 ounces (3 cans) sweetened condensed milk
12 egg yolks
2 cups key lime juice (from 3 1/2 pounds key limes)
2 tablespoons lime zest (about 9 key limes)
Whipped cream:
2 cups heavy cream
2 tablespoons granulated sugar
2 teaspoons vanilla extract
Directions
Make the crust: Preheat the oven to 300°F. Line a half-sheet pan with parchment.
In a small bowl, mix together the graham cracker crumbs, brown sugar, melted butter, and salt.
Gently press the crust into the prepped sheet pan. Bake until lightly browned, about 12 minutes.
Transfer to a cooling rack; cool completely before filling with key lime custard mixture.
Make the filling: In a medium bowl, whisk together the sweetened condensed milk, egg yolks, lime juice, and lime zest.
Pour into the cooled graham cracker crust, gently tilting the pan to evenly distribute it over the entire crust. Bake for 25-30 minutes until the middle has just set but still jiggles slightly. Cool completely on a cooling rack before chilling for 1 hour. Once chilled, slice into 64 (roughly 2-inch-square) bars.
Using a stand or hand mixer, whip together the heavy cream, sugar, and vanilla until firm peaks have formed.
Fill a pastry bag fitted with a large star tip with whipped cream. Pipe whipped cream onto each bar. Serve chilled.
Information
Category

Desserts, Cookies

Cuisine

North American

Yield

64 2-inch-square key lime pie bars
Image Source: POPSUGAR Photography / Nicole Perry