Land O'Lakes Pumpkin Pie Spice Butter
Excuse Me While I Spread This Pumpkin Pie Spice Butter on Everything in Sight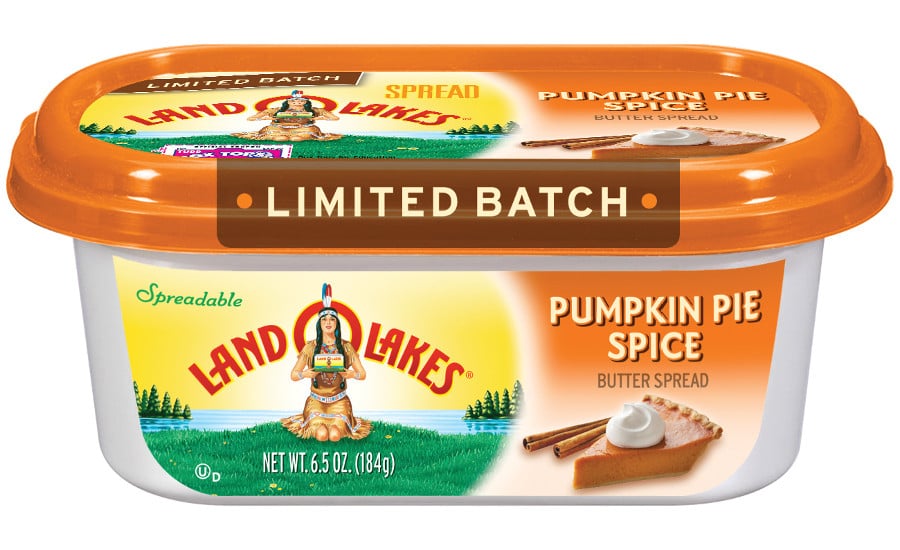 Ladies and gentlemen, I think it's safe to say we've officially reached the pinnacle of pumpkin spice season. Our mouths have already watered over a plethora of pumpkin treats this Fall, from pumpkin spice popcorn and Oreos to ice cream and Twinkies, but we hadn't really seen the quintessential seasonal flavor break into the condiment game — until now. Land O'Lakes just released its "limited batch" Pumpkin Pie Spice Butter Spread, and wait, where on earth has this heavenly toast topper been our whole lives?!
This is actually the second year the brand has sold the spread, and we're feeling #blessed to have another chance to try it. Instagram user junkbanter alerted us to this tasty release, referring to it as "a highly spreadable, magical concoction that tastes like pumpkin pie and whipped cream and butter and churros all in one," as it contains brown sugar. Um, heck yes!
It sounds like this butter is the perfect way to make anything taste just like a PSL. If you need us, you can find us slathering this stuff on top of bread, muffins, bagels, or literally anything edible, honestly. We may even stock up on it now to last through Winter and beyond! Visit the Land O'Lakes website to see if your go-to grocery store is one of the lucky retailers of this spreadable heaven.