Sweet Balsamic Vinaigrette
Make the Tastiest Balsamic Vinaigrette With This Simple Hack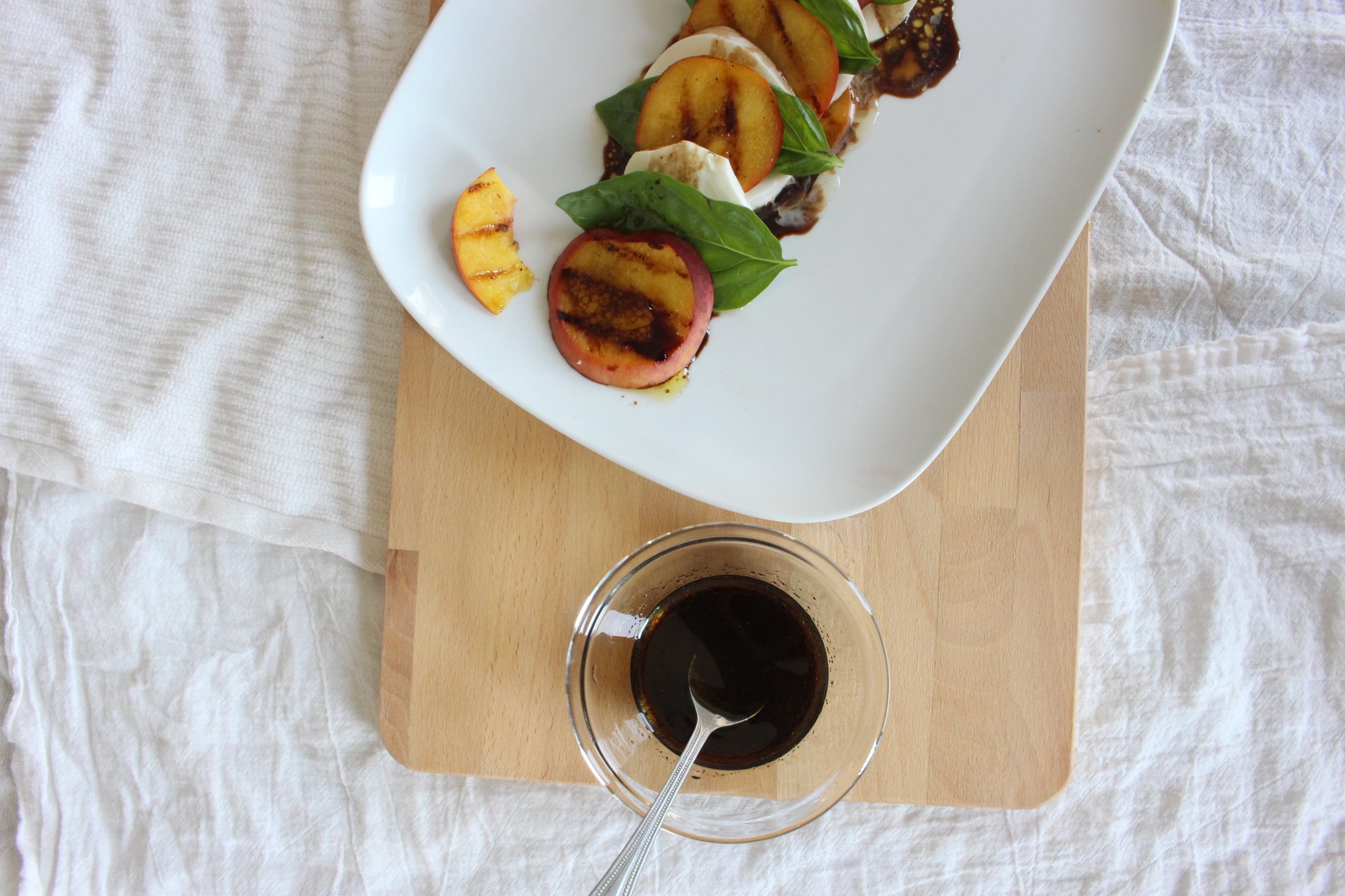 Balsamic vinaigrette is to salad-lovers what cake must have been to Marie Antoinette. We need to have it around, preferably within reach, always and forever. The best thing about balsamic vinaigrette, besides its tangy, sweet, distinctly aged flavor, is that it is an absolute cinch to make at home. (True salad-lovers also know that store-bought vinaigrettes pale in comparison to homemade versions.)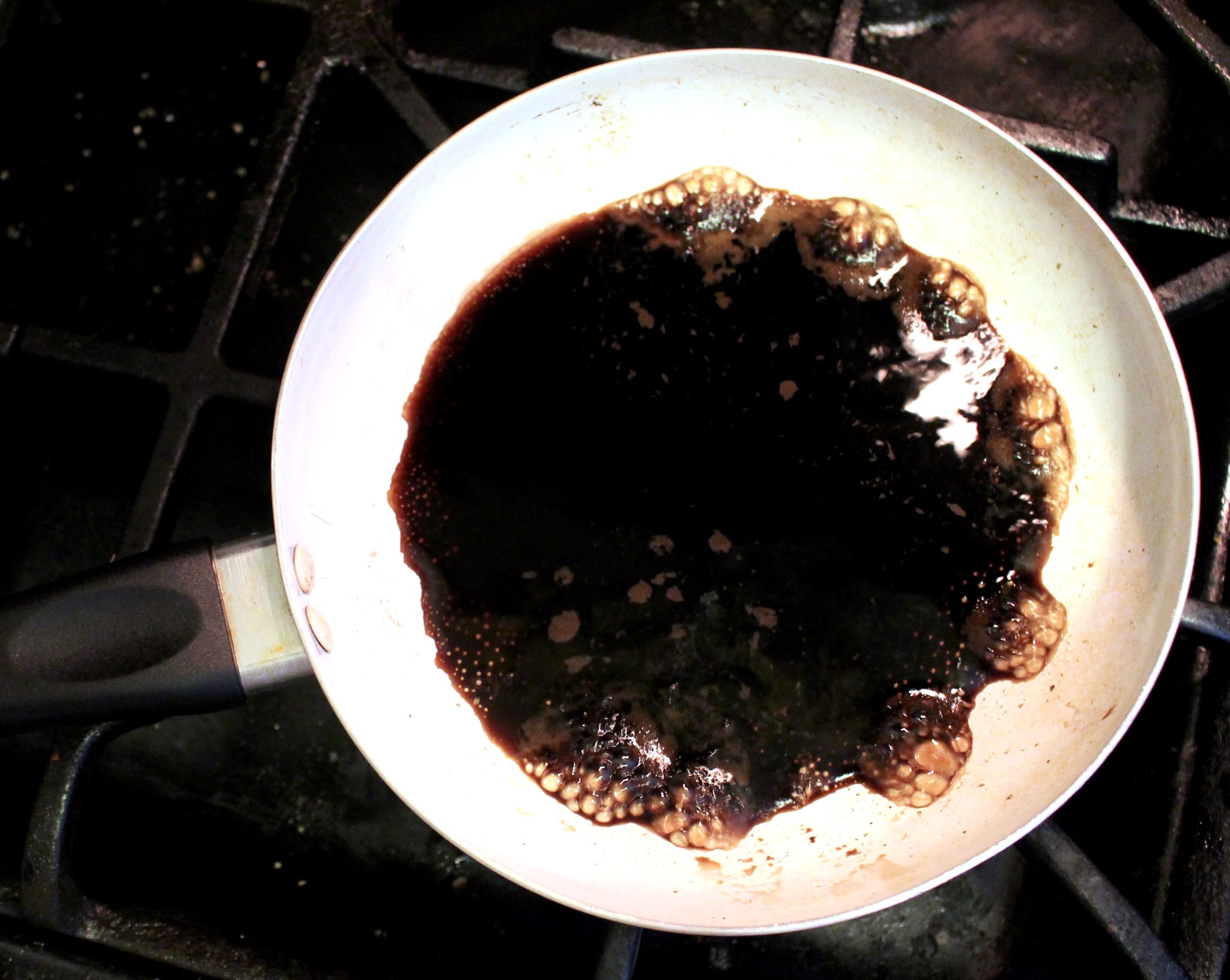 All you need are four ingredients: balsamic vinegar (from Modena, Italy, of course), olive oil, salt, and pepper. Whisk all four together and — voilà! — you have delicious salad dressing. However, with one simple additional step, you can elevate your everyday balsamic vinaigrette to new, even tastier, heights.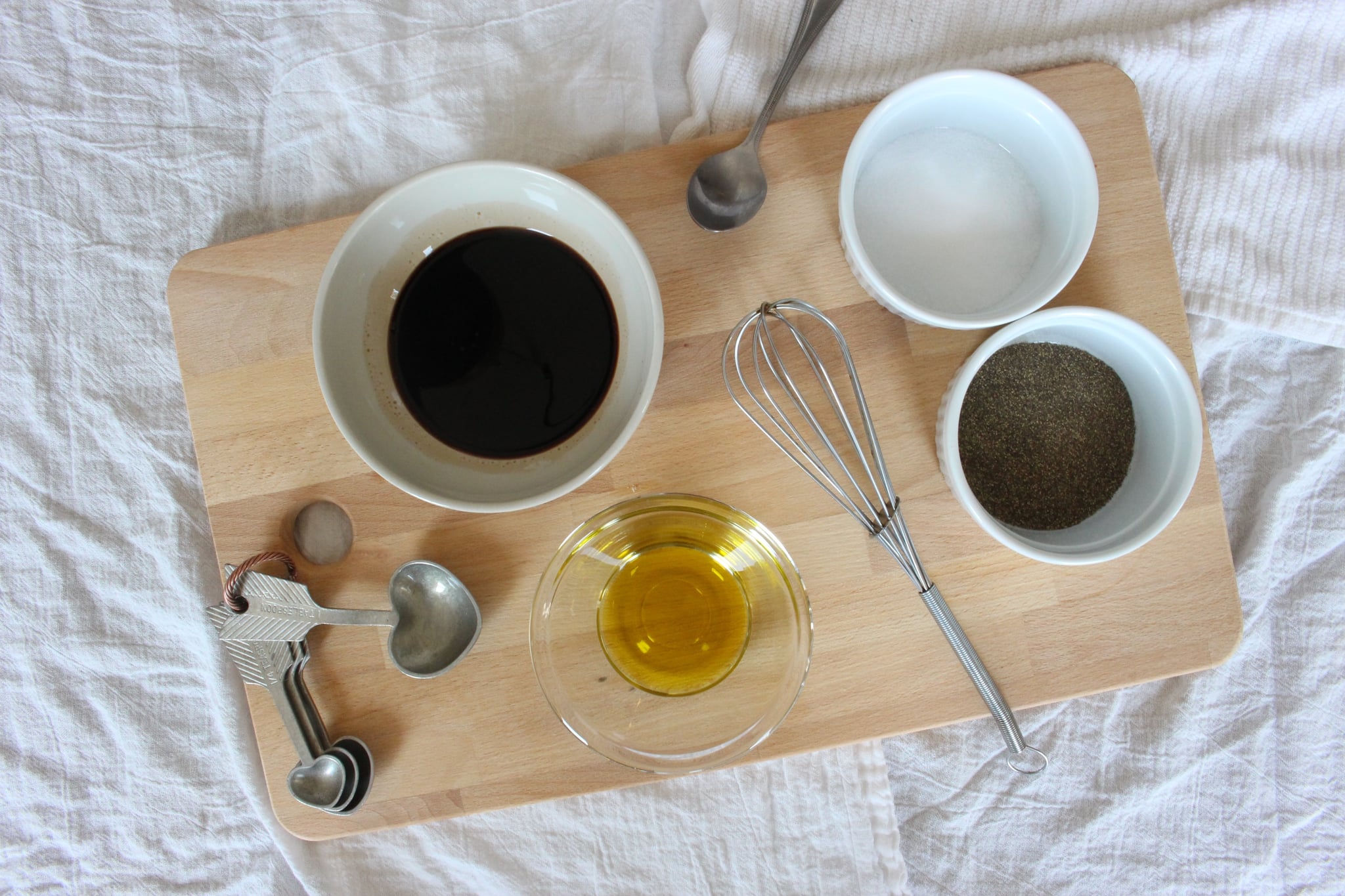 If you boil your balsamic vinegar for a few minutes before combining it with the other ingredients, you'll get a much sweeter, bolder balsamic vinaigrette . . . and everything should be sweeter in the Summer. Now that you have your next-level balsamic vinaigrette, may I suggest pairing it with a sweet, seasonal salad like grilled-peach caprese (mozzarella, basil, and grilled peaches)? Don't be surprised if this is the only salad you eat all Summer.
Sweet Balsamic Vinaigrette
Original Recipe
Notes
This recipe is for basic balsamic vinaigrette, but you can customize it to suit your taste buds by adding other ingredients, like dijon mustard, honey, herbs, and garlic.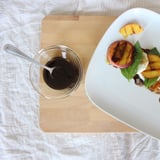 Ingredients
1/3 cup balsamic vinegar
2 tablespoons olive oil
Salt and pepper, to taste
Directions
In a saucepan, bring the balsamic vinegar to a boil over medium heat. Boil until reduced by about half, about 3 to 4 minutes.
Add the vinegar to a bowl along with the olive oil, salt, and pepper. Whisk until emulsified.
Toss in the salad of your choice.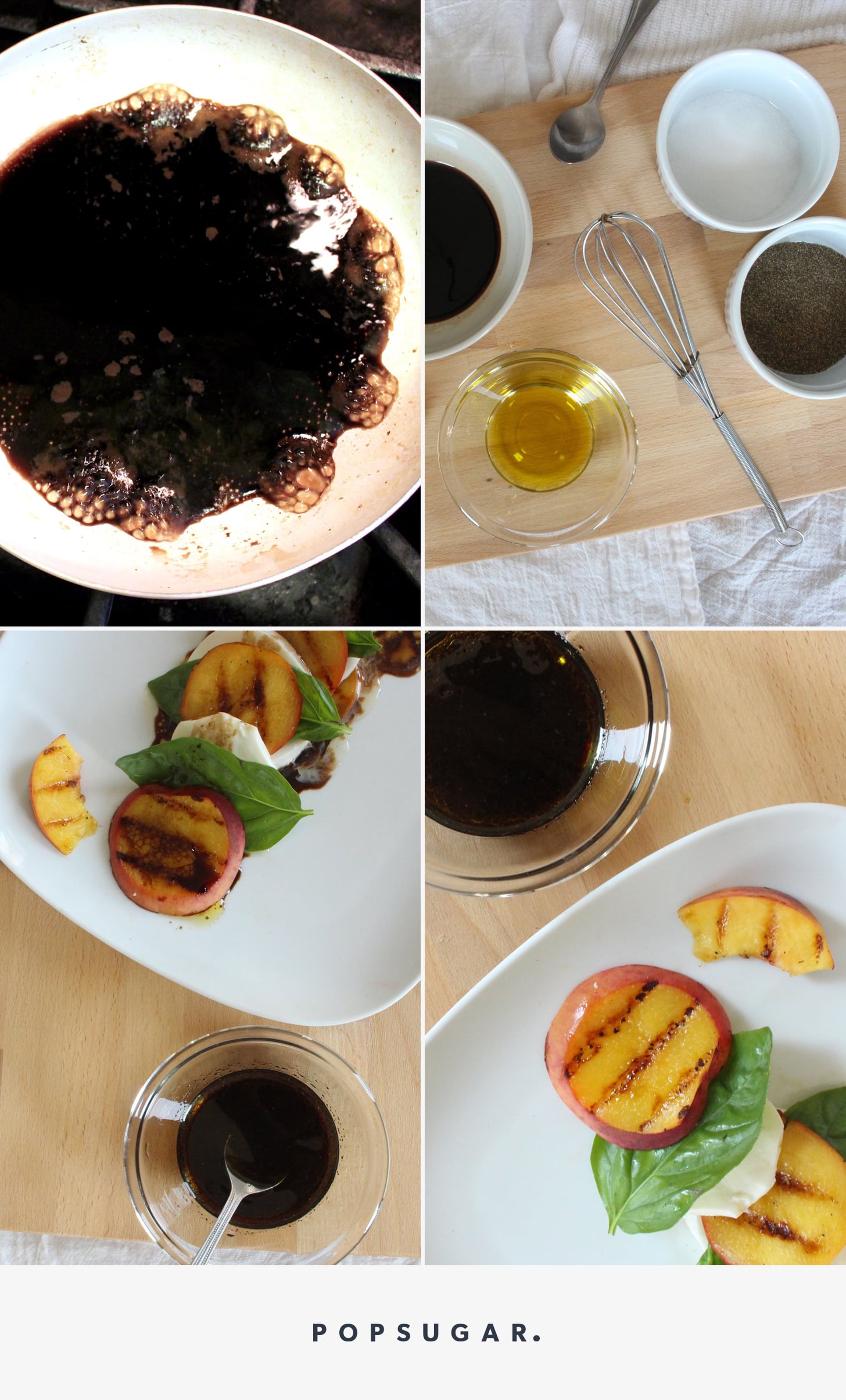 Information
Category

Condiments/Sauces, Vinaigrettes

Cuisine

North American

Yield

4 servings

Total Time

4 minutes, 59 seconds
Image Source: POPSUGAR Photography / Alicia Lu